Harvard Trained Vein Doctor | Best Varicose Vein Treatment Manhattan
Best Varicose Vein Treatment Manhattan
Varicose veins look pretty ugly — the unsightly trunk-like protruding veins bulge out of the surface of the skin and lead to considerable self-consciousness and social anxiety. However, more importantly, varicose veins can also lead to other complications such as profuse bleeding, skin diseases, leg ulcers, and deep vein thrombosis.
This is because varicose veins are caused by an underlying circulatory disorder called chronic venous insufficiency. This is a condition in which your vein valves collapse, which causes blood to accumulate in your leg veins. This causes poor blood circulation to the heart and the problem only gets worse with time. That's why you need to find top-rated vein doctors in your location immediately.
If you live in New York, you're far more likely than most people to suffer from vein disease. This is because people in New York generally lead sedentary lifestyles with stationary jobs such as teaching, office jobs, nursing, etc. We also spend a lot of time driving or sitting on buses or trains while in transit. If you sit or stand still for long periods of time regularly, you're more likely to suffer from vein disease and varicose veins because of blood accumulation in your leg veins.
When looking for varicose vein treatment Manhattan clinic, you must focus on finding the right vein clinic. An inexperienced vein doctor may treat the superficial varicose veins without diagnosing the underlying condition. And the vein clinic should also be located in places like Manhattan — or other easily-accessible locations.
In this article, we discuss the best minimally invasive treatments for varicose veins and how to find the best varicose vein treatment NYC clinic.
Best Minimally Invasive Treatments for Varicose Veins
Varicose veins are almost always symptomatic of a deeper underlying disorder known as chronic venous insufficiency. As such, the best minimally invasive treatments for varicose veins focus on closing down the affected saphenous vein to restore blood circulation to the heart.
In the past, varicose vein treatments involved complex and risky surgeries. However, thanks to modern medicine and technologies, varicose vein treatments are pretty simple — they're non-surgical, cause minimal pain or discomfort, are safe, and conclude within an hour with zero downtime. The following are the best minimally invasive treatments for varicose veins.
Radiofrequency Ablation
Radiofrequency ablation is a minimally invasive varicose vein treatment in which the vein doctor creates an incision on the surface of your skin to insert a catheter into the diseased saphenous vein. Once the catheter is in place, the vein doctor activates it to generate heat energy that destroys the diseased vein and the accumulated blood reroutes to healthier veins.
Endovenous Laser Ablation
Endovenous laser ablation causes more post-procedural discomfort than radiofrequency ablation but it's equally effective and safe. During this procedure, the vein doctor inserts a laser fiber into the diseased saphenous vein under ultrasound guidance. Once it's in place, the vein doctor delivers an anesthetic solution to the walls of the vein and then triggers the laser fiber to destroy the problematic vein.
VenaSeal
VenaSeal is a procedure in which the vein doctor injects a medical adhesive into the diseased vein — with or without anesthesia. This vein glue fuses the vein walls, thereby restoring blood circulation to the heart.
Sclerotherapy
Sclerotherapy doesn't treat the underlying vein disease but it can be used after the varicose vein treatment to remove the visible spider veins on your skin. During the procedure, the vein doctor injects sclerosant into the spider veins to seal them shut and restore effective blood circulation to the heart.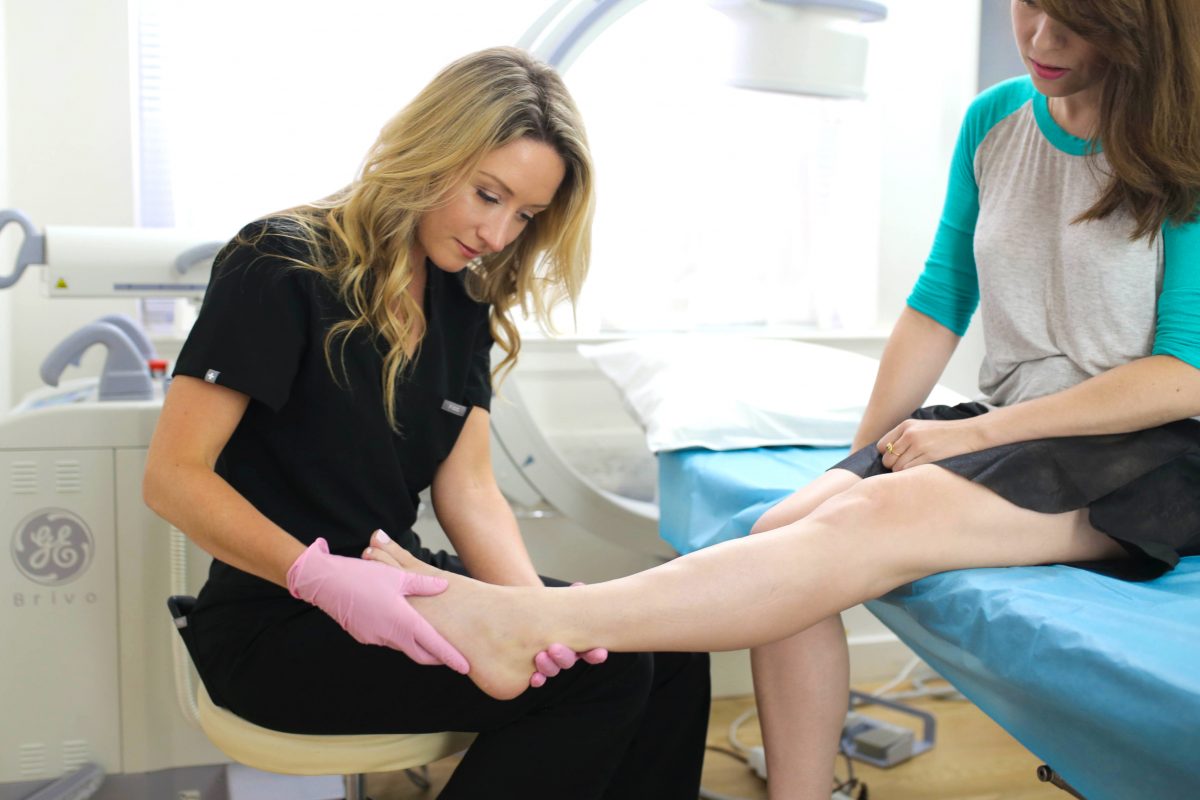 Vein Treatment Clinic — Best Varicose Vein Treatment NYC Clinic
Vein Treatment Clinic New York is the best varicose vein treatment Manhattan clinic for a variety of reasons.
Prime Location in the Heart of NYC
Our vein treatment center is located in Manhattan, which is the heart of NYC, near the prominent landmark of the Empire State Building. Our clinic is close to the Grand Central Station and Penn Station, which makes our clinic extremely accessible to anyone residing in or around New York.
Top Rated Vein Doctors
Vein Treatment Clinic is presided over by top-rated vein doctors Dr. Namrata Khimani and Dr. Juan Montoya. Both of them are highly-qualified board-certified vein specialists with a perfect track record with their patients. Board certification is one of the best guarantors of quality because it indicates that they've accomplished complicated professional milestones to establish themselves as some of the best vein specialists in the industry.
Advanced Vein Clinic with Minimally Invasive Vein Treatments
Vein Treatment Clinic Manhattan is also extremely advanced with some of the best minimally invasive treatment equipment such as ClosureFAST, VNUS, and ClariVein. We use these equipment to provide all the latest minimally-invasive vein treatments and completely avoid surgeries.
Duplex Ultrasound Test
Before we treat your varicose veins, our vein specialists run a comprehensive diagnostic test called Duplex Ultrasound. This test helps us visualize the blood flow in your veins, which helps us diagnose the root cause of vein disease. As such, we treat both your superficial varicose veins and the underlying disease.
Book an Appointment with a Varicose Vein Treatment NYC Manhattan Clinic
So now that you understand why Vein Treatment Clinic is the best varicose vein treatment Manhattan clinic, please book an appointment for your first consultation.
Book a Consultation
Scheduling a consultation with one of our vein treatment experts is one of the best ways to determine the proper resolution for your varicose veins. The treatments can include sclerotherapy, laser or radiofrequency ablation, a medication called Varithena, or procedures such as Venaseal, or Clarivein.
Meet our Vein Specialists
Venous specialist | Harvard Medical School
Dr. Khimani is a nationally recognized leader in the field of venous medicine. She is an expert in Spider Vein and Varicose Vein Treatment based in New York City. While Dr. Khimani treats a variety of patients experiencing varicose vein problems, she also sub-specializes in the treatment of vein disease in women, including those with pregnancy and post-pregnancy related spider and varicose veins.
If you have varicose veins and spider veins, suffer from leg cramps, leg swelling, or restless leg syndrome, come see Dr. Khimani at our Vein Treatment Center NYC. Most procedures are covered by major medical insurances, including Medicare. Call us and get verified today.
We're preparing your estimate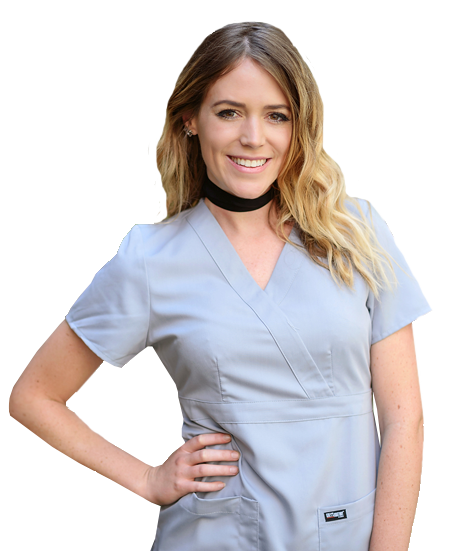 We need a bit more information from you to provide an accurate estimate. Stay tuned, one of our team members will reach out to you shortly to ask you a few questions and provide you with an estimate based on your medical needs and insurance coverage.
In the meantime, learn more about vein disease, treatments and find you local experts below:
We are one of the top spider vein and varicose vein treatment centers in the Nation, offering the latest treatments and the most state of the art technology. Our vein treatment center sources the best vein doctors and specialists from around the world.
Covered by most insurances, including Medicare.
Enter your information below to get started
By emailing us or contacting us via web form, you are accepting the inherent privacy limitations of online communication. For more information about internet privacy, please read our Communication by Email/Text document. Please respond "stop" to text messages to opt out.
Harvard Trained Vein Doctor | Best Varicose Vein Treatment Manhattan
ultima modifica:
2019-12-30T21:12:28-05:00
da