How to Find the Best Vein Clinic 2020 in Chicago?
How to Find the Best Vein Clinic 2020 in Chicago? Vein Doctor Answers
Do you have symptoms of vein disease? These symptoms may range in a spectrum of mild to dangerous. Initial symptoms of vein disease include restless legs syndrome, leg heaviness, and frequent leg cramps. These symptoms are so benign that you may even mistake them for signs of aging.
However, vein disease is a chronic condition and gets worse with time. Soon, you'll suffer from some of the more dangerous complications of vein disease, such as the presence of varicose veins, profuse bleeding, leg ulcers, skin discoloration, and deep vein thrombosis.
If you have any of the aforementioned symptoms of vein disease, you must find a varicose vein specialist immediately and seek treatment. However, it's crucial to find the right vein doctor or vein center in your area — someone who identifies the root cause of your symptoms of vein disease and treats it using the best minimally invasive treatments of vein disease.
In this article, we discuss how to find the best vein clinic 2020 in Chicago.
Find Highly-Trained Varicose Vein Doctors Near Me
A vein center or varicose vein clinic is only as good as the vein doctors in it. As such, when looking for the best varicose vein clinic in your location, you must first look at the qualifications of their vein doctors.
The following are some of the qualities to consider when looking for the best varicose vein specialist:
You should look for highly-trained varicose vein specialists who have graduated from a reputable medical institute.
The vein clinic should ideally have board-certified doctors. Board certification isn't a requirement to practice vein care, but it does guarantee that the vein doctor has gone through several challenging residencies and fellowship programs, establishing them as some of the most experienced doctors in the industry.
Most of the best varicose vein doctors are formally recognized and certified by the American Board of Venous Medicine.
You should look for vein doctors who also have special training in vascular imaging — a crucial skill in the accurate diagnosis and treatments of vein disease.
The vein doctor should be incredibly friendly and patient. They should have a strong set of patient reviews and testimonials to back that up.
The vein doctor should specialize in the latest minimally invasive treatments of vein disease such as sclerotherapy, radiofrequency ablation, endovenous laser ablation, and VenaSeal.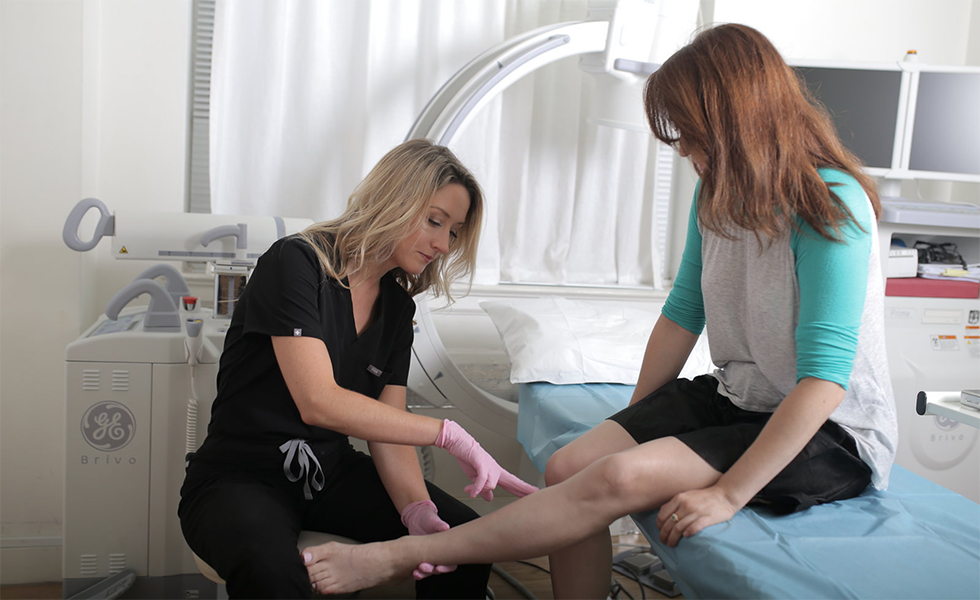 State-of-the-Art Vein Clinics
Modern treatments of vein disease rely heavily on the use of advanced technologies and equipment such as VNUS, ClosureFAST, and ClariVein, to name a few. These technologies assist in minimally invasive vein treatments and ensure that the procedure carries on smoothly with a negligible risk of side effects. As such, you must ensure that your chosen vein institute or vein clinic is highly advanced and equipped with all of the latest technologies necessary.
 Minimally Invasive Treatments of Vein Disease
In the past, vein disease could only be treated with complicated and risky surgical procedures like vein ligation and venous bypass surgery. Thanks to modern medicine and the development of advanced technologies — such as the ones mentioned above, vein doctors can now offer minimally invasive and non-surgical treatments of vein disease. Minimally invasive vein treatments are safe, highly effective, cause minimal pain or discomfort, and they conclude within an hour with no downtime.
You should also note that the vein doctor should precede the treatment with diagnosis and examination. They should examine the symptoms of vein disease and run a Doppler ultrasound test to identify the root cause of your symptoms. This will help them determine if your symptoms are really caused by vein disease and curate a treatment plan accordingly.
If you have spider veins without underlying vein disease, the vein doctor will likely recommend sclerotherapy. This is a minimally invasive procedure in which a medicinal solution is injected into your veins to fuse the diseased vein walls and get rid of visible spider veins. If you have venous insufficiency, the vein doctor will recommend procedures like radiofrequency ablation, endovenous laser ablation, or VenaSeal. These procedures will shut down the underlying problematic saphenous vein to restore smooth blood circulation to the heart.
Accepts all Major Insurance Plans
Vein treatments can be extremely expensive without insurance. Some of them can cost thousands of dollars. However, the good news is that venous insufficiency is a serious medical condition, and its treatments are deemed medical necessities. As such, you can get insurance coverage for at least some of the treatment. You must look for a vein clinic that accepts all major insurance plans and helps you get the best coverage possible to lower your out-of-pocket financial burden.
Accessibility and Convenient Locations
In most cases, vein treatments conclude within an hour with no downtime. However, sometimes, you may have to return to the clinic for multiple sessions to remove all of the surface symptoms and spider veins. As such, it's important to find a vein clinic in an accessible and convenient location — it should have plenty of parking space and accessibility for public transportation.
Schedule an Appointment with a Varicose Vein Clinic
Vein Treatment Clinic is one of the best varicose vein clinics in Chicago, Illinois. We have some of the best varicose vein doctors in the Chicago area — they're board-certified, recognized by the ABVLM, and they specialize in vascular imaging and the latest minimally invasive treatments of vein disease.
Our vein clinic is also highly accessible, conveniently located in downtown Chicago across from the red line stop at Clark & Division, and within proximity to iconic landmarks like the Magnificent Mile and the John Hancock Building. Our varicose vein center also has plenty of parking space, making it suitable for both public and private commuters. For more information, please schedule an appointment with a varicose vein clinic near your location today.
Book a Consultation
Scheduling a consultation with one of our vein treatment experts is one of the best ways to determine the proper resolution for your varicose veins. The treatments can include sclerotherapy, laser or radiofrequency ablation, a medication called Varithena, or procedures such as Venaseal, or Clarivein.
Meet our Vein Specialists
Venous specialist | Harvard Medical School
Dr. Khimani is a nationally recognized leader in the field of venous medicine. She is an expert in Spider Vein and Varicose Vein Treatment based in New York City. While Dr. Khimani treats a variety of patients experiencing varicose vein problems, she also sub-specializes in the treatment of vein disease in women, including those with pregnancy and post-pregnancy related spider and varicose veins.
If you have varicose veins and spider veins, suffer from leg cramps, leg swelling, or restless leg syndrome, come see Dr. Khimani at our Vein Treatment Center NYC. Most procedures are covered by major medical insurances, including Medicare. Call us and get verified today.
We're preparing your estimate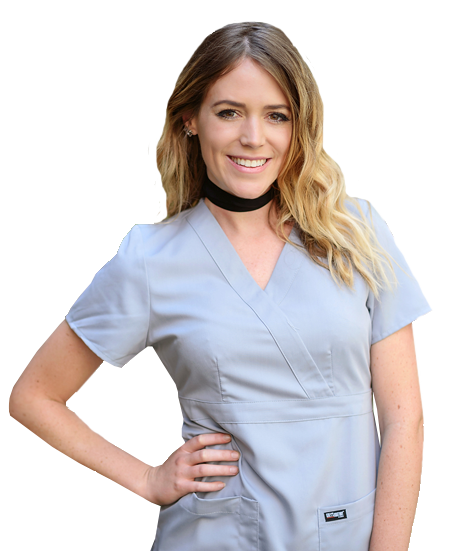 We need a bit more information from you to provide an accurate estimate. Stay tuned, one of our team members will reach out to you shortly to ask you a few questions and provide you with an estimate based on your medical needs and insurance coverage.
In the meantime, learn more about vein disease, treatments and find you local experts below:
We are one of the top spider vein and varicose vein treatment centers in the Nation, offering the latest treatments and the most state of the art technology. Our vein treatment center sources the best vein doctors and specialists from around the world.
Covered by most insurances, including Medicare.
Enter your information below to get started
By emailing us or contacting us via web form, you are accepting the inherent privacy limitations of online communication. For more information about internet privacy, please read our Communication by Email/Text document. Please respond "stop" to text messages to opt out.
How to Find the Best Vein Clinic 2020 in Chicago?
ultima modifica:
2020-03-04T08:53:53-05:00
da