Don't forget to wave goodbye as your veins disappear!
Did you know that vein treatment is most often covered by insurance?
Let's match you with an expert so you can get treatment started right away: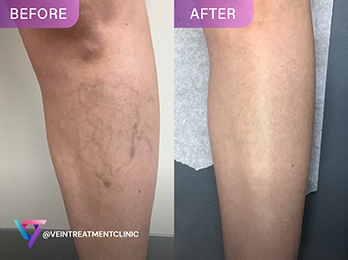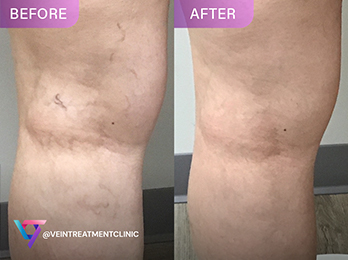 Slide 1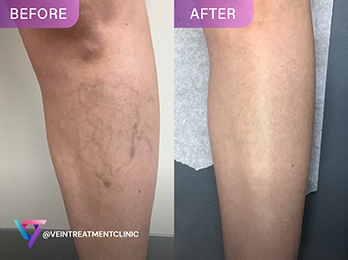 Slide 1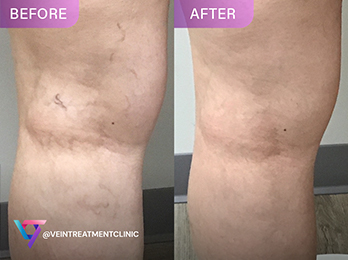 Spider Vein Treatments
Innovative, minimally invasive spider vein treatment is a simple and convenient procedure called Sclerotherapy. We first use ultrasound technology to locate unhealthy veins to target with tiny injections.
Customized treatment plan
In-office, outpatient
Non-surgical
15-30 minutes
Minimal discomfort
Very low risk
Incredible success rate
Zero downtime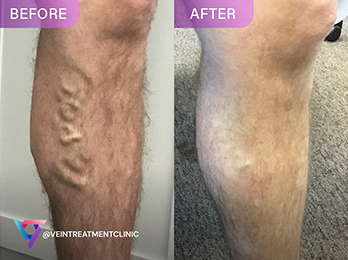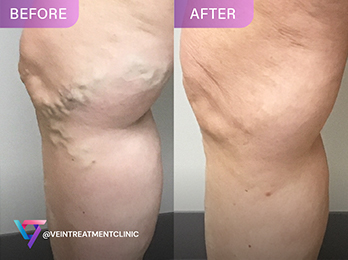 Slide 1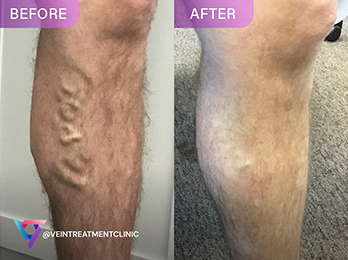 Slide 1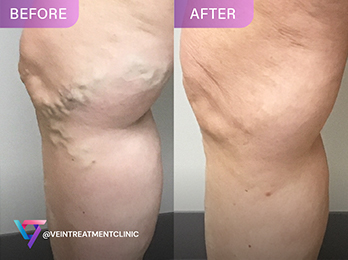 Varicose Vein Treatments
We approach varicose vein treatment with expert understanding of non-surgical treatment to ensure that we come to long-term solutions for painful, unsightly varicose veins. We offer minimally invasive varicose vein treatments:
Outpatient
Visible, enduring results
Custom treatment plans
Endovenous Laser Therapy (EVLT)
Ultrasound-Guided Sclerotherapy (USGS)
Radiofrequency Ablation (RFA)
ClariVein
VenaSeal
1 in 3 Americans have vein disease and only 5% seek treatment for damaged veins. When insurance covers most treatments, why wait for symptoms and discomfort to become severe? That's not a trick question.
Just see what our patients have to say about us (we're blushing)
Your medical care has a 5-star track record. Our vein centers continously receive 5-star ratings across all review sites, including Google, ZocDoc, Facebook, and Real Self. Learn more about our patient success stories here.





The only regret I have is that I didn't do it sooner
Dr. Koo and her staff were professional and informative about my potential treatments and put me at ease. Everything went really well and I'm very happy I had my varicose veins removed.
Dr. Koo and her staff are extremely skilled
Her techniques were able to get my severe varicose veins to disappear 100%. Dr. Koo is also very accommodating to your schedule and will find a way for you to get your treatment as needed.
Dr. Amanda was a pleasure to work with
as well as the nurses and other staff members. They were supportive in answering my questions and made each visit feel personable. Each visit, the clinic was clean.
I highly recommend this treatment center!
I'm very satisfied and happy with my spider & varicose vein treatment at this clinic. Dr. Lech is very knowledgeable and kind. His supporting staff is amazing.
I definitely recommend this clinic!
Dr. Lech is a very knowledgeable and caring physician who takes his time in treatment and explanations so you don't feel rushed. The staff is very professional, friendly and courteous.
Meet our Ivy League-trained vein doctors
experienced in judgment-free, enduring, and compassionate care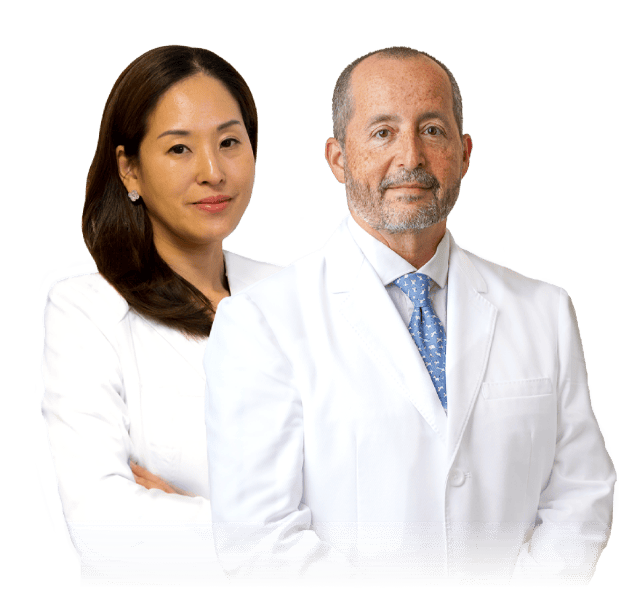 Ivy League-Trained doctors

Most treatments covered by insurance

Industry Leading Treatments
Vein treatment has never been easier:
Want treatment right away? Speak to an insurance specialist to get started.

We only need a few moments of your time:
We're like no other vein treatment center, maybe a little less humble
Find a Vein Clinic in California