Don't forget to wave goodbye as your veins disappear!
Did you know that vein treatment is most often covered by insurance?
Let's match you with an expert so you can get treatment started right away: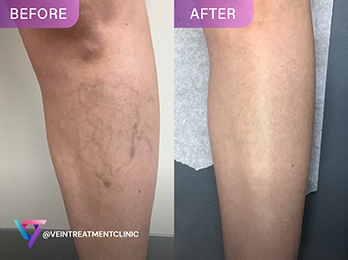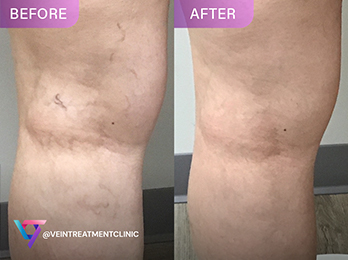 Slide 1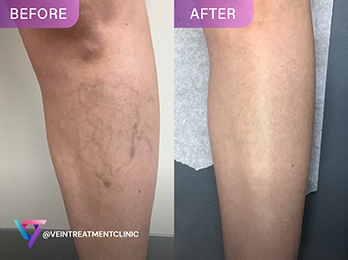 Slide 1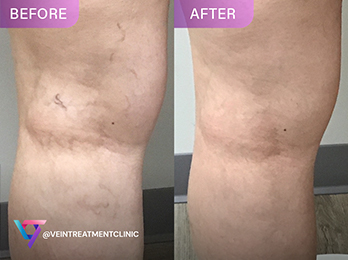 Spider Vein Treatments
Innovative, minimally invasive spider vein treatment is a simple and convenient procedure called Sclerotherapy. We first use ultrasound technology to locate unhealthy veins to target with tiny injections.
Customized treatment plan
In-office, outpatient
Non-surgical
15-30 minutes
Minimal discomfort
Very low risk
Incredible success rate
Zero downtime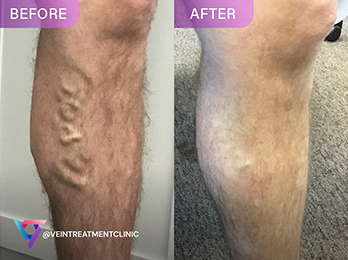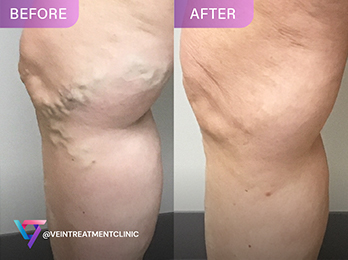 Slide 1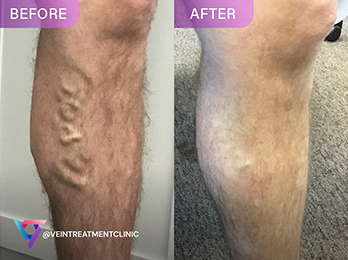 Slide 1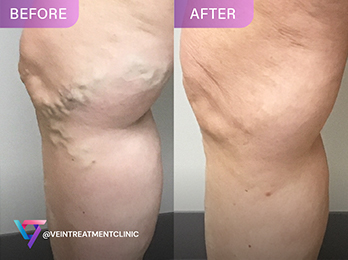 Varicose Vein Treatments
We approach varicose vein treatment with expert understanding of non-surgical treatment to ensure that we come to long-term solutions for painful, unsightly varicose veins. We offer minimally invasive varicose vein treatments:
Outpatient
Visible, enduring results
Custom treatment plans
Endovenous Laser Therapy (EVLT)
Ultrasound-Guided Sclerotherapy (USGS)
Radiofrequency Ablation (RFA)
ClariVein
VenaSeal
1 in 3 Americans have vein disease and only 5% seek treatment for damaged veins. When insurance covers most treatments, why wait for symptoms and discomfort to become severe? That's not a trick question.
Just see what our patients have to say about us (we're blushing)
Your medical care has a 5-star track record. Our vein centers continuously receive 5-star ratings across all review sites, including Google, ZocDoc, Facebook, and Real Self. Learn more about our patient success stories here.





Wish I could give 10 stars!
Dr. Saraf and the entire team are incredible! My legs have never looked and felt better. It's the nicest staff, a clean environment, the procedures were done seamlessly. Can't say enough great things about the entire practice.
Dr. Saraf is an amazing doctor
…who genuinely cares about his patients well-being and outcome. He's very compassionate, listens, and is very thorough. He helped me with my cervical disc herniation, and now I feel great. I HIGHLY recommend him.
Fantastic physician
Incredibly attentive, compassionate and technically superb. I am so grateful for being treated so successfully by Dr Saraf. His reception staff and ultrasound techs are also first rate.
Great experience!
Dr. Saraf, explained what was happening in my legs and how the procedure works to address the issues. He and his stay are also very pleasant. 5 stars hands down!
A highly recommended practice!
My appointments with Dr. Saraf and staff were efficient, thorough, and professional, and the practice was patient-centered. He had the requisite experience to effectively convey procedures and answer any questions I had.
Book your treatment at any of our convenient locations:
Meet our Ivy League-trained vein doctors
experienced in judgment-free, enduring, and compassionate care

Ivy League-Trained doctors

Most treatments covered by insurance

Industry Leading Treatments
Vein treatment has never been easier:
Want treatment right away? Speak to an insurance specialist to get started.

We only need a few moments of your time:
We're like no other vein treatment center, maybe a little less humble
Find a Vein Clinic in Maryland