How to Find the Best Spider and Varicose Vein Doctor in Chicago?
Are you dealing with vein diseases like spider veins, varicose veins, or other vein-related issues like restless legs syndrome, leg heaviness, and frequent leg cramps? If so, you must find the best spider and varicose vein doctor in Chicago, Illinois, who can diagnose the root cause of your vein diseases and offer a minimally invasive treatment.
However, when it comes to finding a Chicago vein clinic, you have to be extremely careful. Spider veins, varicose veins, and other vein diseases usually occur because of an underlying circulatory disorder known as chronic venous insufficiency. This is a condition in which your vein valves collapse, which causes blood to flow backward and accumulate in your leg veins, eventually leading to several complications.
Up until a decade or two ago, chronic venous insufficiency could only be treated using complex surgical procedures that had a high risk of complications, were relatively ineffective, and required hospitalization. Thankfully, we can now treat vein diseases with minimally invasive treatments that are far more effective and safer. But despite that, you will still find Chicago vein doctors and vascular surgeons who will recommend surgery instead of minimally invasive treatments.
Furthermore, an inexperienced Chicago vein doctor may treat the surface symptoms without diagnosing the root cause of vein disease, which will lead to a relapse. As such, you must find a Chicago vein doctor who's experienced, specializes in minimally invasive treatments, and has a strong track record.
In this article, we discuss how to find the best spider and varicose vein doctor in Chicago, Illinois.
Qualifications and Educational Background
The first thing you should consider when looking for the best vein doctor in Chicago is their technical qualifications, certifications, and educational background.
First and foremost, you should look for doctors who are board-certified. While this isn't necessary to practice healthcare or provide vein treatments, board certification is an indication that they've successfully completed several complex residencies and fellowships, establishing them as some of the most qualified doctors out there.
The vein doctor should ideally have a strong educational or training background. They may have trained at Harvard Medical School, other Ivy League Universities, or other universities with a similarly stellar reputation.
Look for a nationally-recognized vein doctor who has earned special certification from the American Board of Venous Medicine. This indicates that they're specially trained and qualified in vein treatments.
Vein treatments rely heavily on the use of vascular imaging and ultrasound techniques. So you should look for vein doctors who are recognized for advanced knowledge in vascular imaging.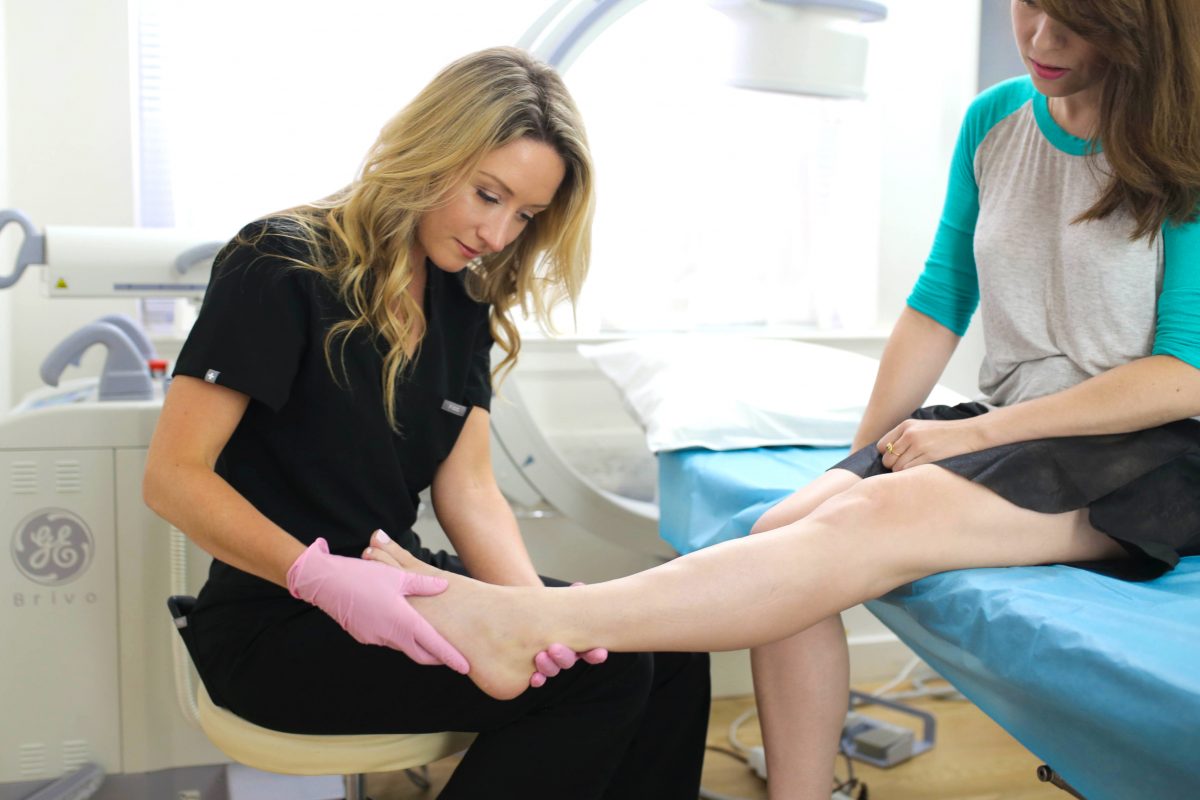 Use of Doppler Ultrasound during Initial Consultation
As mentioned previously, spider and varicose veins are often symptomatic of an underlying condition called chronic venous insufficiency. Merely treating the symptoms without addressing the root cause will be like painting over the stains on the wall caused by a leaky pipe, i.e., not very effective and a recipe for disaster.
Your vein doctor should only recommend treatment after carefully studying your symptoms and running a Doppler Ultrasound test. This is a method in which the vein doctor visualizes the blood flow in your veins to curate an accurate and effective treatment plan.
Use of Minimally Invasive Treatment
In the past, vein diseases could only be treated with complex and risky surgical procedures like vein ligation and venous bypass surgery. During these procedures, the patients had to be hospitalized and they were operated on, despite the high risk of complications and lower chance of success.
Modern vein treatments are a lot simpler and more effective. Find a vein doctor who specializes in the latest minimally invasive treatments such as radiofrequency ablation, endovenous laser ablation, VenaSeal, and sclerotherapy. These are all non-surgical procedures with a nearly perfect success rate and they cause minimal pain or discomfort with a negligible risk of side effects.
Advanced Vein Clinic
Vein doctors can only offer the aforementioned minimally invasive treatments if they operate at an advanced state-of-the-art vein clinic. These procedures rely on modern technologies like VNUS, ClariVein, and ClosureFAST — as such, you must find vein doctors associated with the best vein clinics in the Chicago area.
Insurance Plans
Vein treatments can be pretty expensive and may cost several thousands of dollars. That's why you must find a vein clinic that accepts all major insurance plans. That's the only way to ensure that your vein treatment will be reasonable.
Some vein clinics are so proactive with insurance plans and coverage that they handle all the insurance details for you and help you get the best coverage possible. Find a vein clinic that gives you a complete breakdown of your vein treatment cost both with and without insurance before the treatment.
Convenient Location in Chicago Area
The vein clinic should be available in a convenient location in the Chicago area, ideally near a subway line with plenty of options for public transportation. You should look for a vein clinic located close to iconic landmarks like the John Hancock Building, Lincoln Park, or other such easily-accessible areas.
Schedule your Initial Consultation
If you're looking for the best vein doctor in Chicago, you need to look no further than Vein Treatment Clinic Chicago, which is one of the best vein clinics in the Chicago area. We have nationally-recognized vein doctors who specialize in the latest minimally invasive treatments and have a perfect track record. Our vein clinic is extremely advanced and located in a convenient location in downtown Chicago, close to the John Hancock Building. For more information, please schedule your initial consultation today.
Book a Consultation
Scheduling a consultation with one of our vein treatment experts is one of the best ways to determine the proper resolution for your varicose veins. The treatments can include sclerotherapy, laser or radiofrequency ablation, a medication called Varithena, or procedures such as Venaseal, or Clarivein.
Meet our Vein Specialists
Venous specialist | Harvard Medical School
Dr. Khimani is a nationally recognized leader in the field of venous medicine. She is an expert in Spider Vein and Varicose Vein Treatment based in New York City. While Dr. Khimani treats a variety of patients experiencing varicose vein problems, she also sub-specializes in the treatment of vein disease in women, including those with pregnancy and post-pregnancy related spider and varicose veins.
If you have varicose veins and spider veins, suffer from leg cramps, leg swelling, or restless leg syndrome, come see Dr. Khimani at our Vein Treatment Center NYC. Most procedures are covered by major medical insurances, including Medicare. Call us and get verified today.
We're preparing your estimate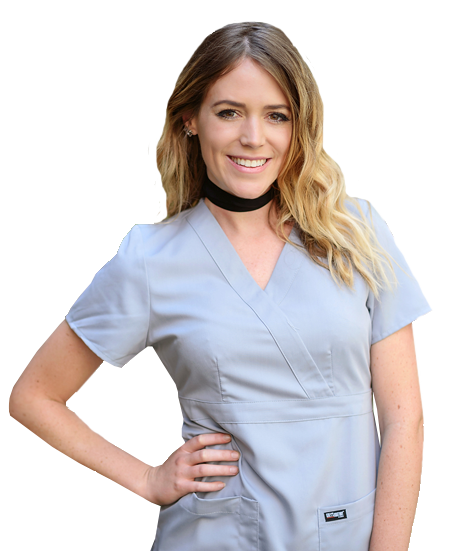 We need a bit more information from you to provide an accurate estimate. Stay tuned, one of our team members will reach out to you shortly to ask you a few questions and provide you with an estimate based on your medical needs and insurance coverage.
In the meantime, learn more about vein disease, treatments and find you local experts below:
We are one of the top spider vein and varicose vein treatment centers in the Nation, offering the latest treatments and the most state of the art technology. Our vein treatment center sources the best vein doctors and specialists from around the world.
Covered by most insurances, including Medicare.
Enter your information below to get started
By emailing us or contacting us via web form, you are accepting the inherent privacy limitations of online communication. For more information about internet privacy, please read our Communication by Email/Text document. Please respond "stop" to text messages to opt out.
How to Find the Best Spider and Varicose Vein Doctor in Chicago?
ultima modifica:
2020-01-25T14:42:55-05:00
da