Do you need to consult a spider vein doctor in Chicago?
A leading vascular surgeon teaches you all about spider veins – and tells you when you need to consult a spider vein doctor in Chicago.   
Spider veins. Tiny, purplish or bluish blemishes. Sure, they make your legs look ugly. But is there more to them? Read on to find out!
Spider veins are, literally, damaged blood vessels that lie just beneath the surface of your skin. They appear as red, blue or purple streaks, which appear to interlace together, giving the appearance of a spider's web. They typically appear on the legs, but can sometimes also be visible on your face. One in every two Americans suffers from spider veins, and needs to seek treatment from a vein doctor. Usually these veins are just a cosmetic problem – they are not associated with pain or any other symptoms. Sometimes, though, the skin over the spider veins may itch, burn, or feel dry.
In the face, spider veins can form because the small blood vessels get damaged and burst. This can occur due to sun exposure, or increased pressure in the face.
Spider veins of the legs – and a related condition called varicose veins mostly stem from an underlying vein condition called chronic venous insufficiency. This is a disease that actually affects the larger superficial veins of the legs, called the saphenous veins. The saphenous veins carry blood back to the heart against gravity, and they have special doors called valves, that prevent blood from falling back down into the legs. In CVS, these valves malfunction, and blood trickles down into the legs and pools there. Under pressure, the excess blood forces its way from the main veins into smaller veins, giving them a swollen, damaged appearance that is characteristic of spider veins.
While spider veins by themselves aren't dangerous, untreated CVS can be. So, if you have spider veins on your legs – particularly on the inside of your ankle, you will need to get screened for CVS. If you have CVS, you may also have symptoms that you may not have attributed to vein disease. These include throbbing pain in your legs, swollen ankles, and heavy, aching feet. Be sure to let your vein doctor know if you have any of these symptoms, at your initial consultation.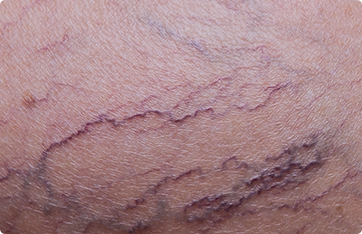 How will the spider vein doctor in Chicago treat my spider veins?
The best and most effective treatment for spider veins, as any vein doctor will tell you, is sclerotherapy. Sclerotherapy is a minimally invasive treatment procedure for spider veins. In this procedure, a small volume of medicated solution called sclerosant is directly injected into your spider veins. The sclerosant makes the vein walls stick together, effectively sealing off the vein from blood. Over time, the sealed off vein shrivels, and eventually disappears from view in a month's time. A single sclerotherapy session can give you permanent results.
Sclerotherapy uses really, really tiny needles, which are designed to fit yhe tiny size of the spider veins. So, the procedure is almost painless!
For spider veins of the face, sclerotherapy may not be the best solution – especially if the spider veins are located too close to the eye or brain. For these veins, your vein doctor may prefer to use laser light therapy. This is non-invasive, and just involves shining laser light on to the skin over the spider veins. Laser energy penetrates through the skin and causes the veins to shrink. A single laser session may not be enough, though – you will probably need at least three to four sessions to get the same results as a single round of sclerotherapy.
Will I need other forms of treatment for my spider veins?
If you have CVS, just sealing off your spider veins may not be enough. The excess blood from the main veins will cause new spider veins to form. You will need to get the larger defective veins (the saphenous veins) sealed as well. Sclerotherapy cannot seal off larger veins, because the solution cannot spread over a wide area. Instead, your vein doctor will offer one of the following minimally invasive treatment procedures:
Radiofrequency ablation: The vein is sealed from within using heat
Endovenous laser ablation: The vein is sealed from within using laser energy
VenaSeal: Medicated glue is used to block up the vein
ClariVein: Sclerosant is dispersed throughout the vein using a rotating catheter
Varithena: Uses a foam based sclerosant, for smaller veins.
The good news is, while sclerotherapy, by itself, may not be covered by insurance plans, getting CVS treated with sclerotherapy may just fit in. So be sure to check with your insurance provider before getting any vein treatment done!
The Vein Treatment clinic: One of the leading vein centers for spider vein treatment in Chicago
The Vein Treatment Clinic, which is reputed for offering state of the art care for varicose and spider veins, now has a premier clinic in Chicago! Dr. Caroline Novak, who trained at Northwestern University (the best medical school in Chicago area), and her team of vein doctors are among the leading vein doctors in the state. At VTC, you will receive the best available treatment that is tailored to match your medical history and meet your current needs. 
To consult with our spider vein doctors in Chicago, book an appointment online, or call 855-366-2384.
Book a Consultation
Scheduling a consultation with one of our vein treatment experts is one of the best ways to determine the proper resolution for your varicose veins. The treatments can include sclerotherapy, laser or radiofrequency ablation, a medication called Varithena, or procedures such as Venaseal, or Clarivein.
Meet our Vein Specialists
Venous specialist | Harvard Medical School
Dr. Khimani is a nationally recognized leader in the field of venous medicine. She is an expert in Spider Vein and Varicose Vein Treatment based in New York City. While Dr. Khimani treats a variety of patients experiencing varicose vein problems, she also sub-specializes in the treatment of vein disease in women, including those with pregnancy and post-pregnancy related spider and varicose veins.
If you have varicose veins and spider veins, suffer from leg cramps, leg swelling, or restless leg syndrome, come see Dr. Khimani at our Vein Treatment Center NYC. Most procedures are covered by major medical insurances, including Medicare. Call us and get verified today.
We're preparing your estimate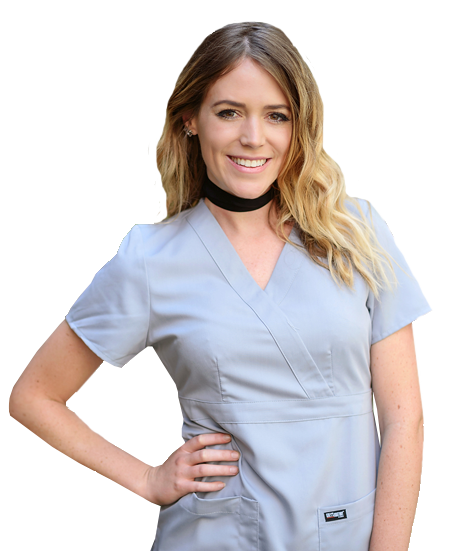 We need a bit more information from you to provide an accurate estimate. Stay tuned, one of our team members will reach out to you shortly to ask you a few questions and provide you with an estimate based on your medical needs and insurance coverage.
In the meantime, learn more about vein disease, treatments and find you local experts below:
We are one of the top spider vein and varicose vein treatment centers in the Nation, offering the latest treatments and the most state of the art technology. Our vein treatment center sources the best vein doctors and specialists from around the world.
Covered by most insurances, including Medicare.
Enter your information below to get started
By emailing us or contacting us via web form, you are accepting the inherent privacy limitations of online communication. For more information about internet privacy, please read our Communication by Email/Text document. Please respond "stop" to text messages to opt out.
Do you need to consult a spider vein doctor in Chicago?
ultima modifica:
2020-02-07T02:32:45-05:00
da