A top vein doctor gives an expert opinion on the best and most effective Spider Vein treatment available in Chicago.
Spider veins are tiny, damaged veins that lie just beneath the surface of your skin. Most commonly, they appear on your legs, and can be seen as bluish or purplish streaks that interlace together – like a spider's web. They may not always cause pain, but can be distressing because they look unattractive. So, if you have them, you would want to know: what is the most effective method to get rid of spider veins permanently?
Most experts at reputed vein clinics agree that the best permanent solution for spider veins is sclerotherapy. Sclerotherapy is a minimally invasive treatment procedure that consists of a simple injection, using tiny needles that are smaller than the spider veins themselves. This injection introduces a medicated solution, called sclerosant, into the spider vein. The sclerosant seals off the spider vein by making the vein walls stick together. Once treated, the sealed off vein shrinks, and within a month's time, will become completely invisible.
Some vein clinics will offer laser treatment for spider veins instead of sclerotherapy. This is non-invasive; the vein doctor will just shine laser light on to your skin. However, it is not as effective as sclerotherapy, and achieving the same results may take three or four sessions. Laser treatment is only useful for the more delicate areas of your body, such as your face, or feet.
Spider vein treatment Chicago: Can I get rid of spider veins at home?
A lot of people think that spider veins are just skin blemishes – and you can improve their appearance using simple home remedies. Some people swear by the use of apple cider vinegar; others claim that witch hazel lightens spider veins. You may have also heard of using essential oils, horse chestnut, or several other remedies for spider veins.
Here's the truth – there is no evidence at all that any of these remedies is actually effective. Since spider veins lie beneath the skin, only something that actually penetrates the skin is going to be effective – you can't get that with the above remedies! And if you use potent remedies, you might end up irritating the skin over the veins, which could be problematic when you do get proper treatment at a vein clinic.
Spider vein treatment Chicago: Is sclerotherapy enough?
The most common cause of spider veins is another vein condition, called venous insufficiency. Here, the actual problem lies in the large main veins of the leg, which transport blood from the legs back to the heart. These veins do not function properly, which leads to excess blood accumulating in the all smaller leg veins that drain into the main vein. Because of the increased pressure from so much blood, tiny veins can get damaged – these are what appear outwards as spider veins. Venous insufficiency also causes medium sized veins to bulge out in a knotted fashion; these are called varicose veins. 
When you visit a spider and varicose vein clinic, the vein doctor will do an ultrasound to check if you have venous insufficiency. If you do have it, sclerotherapy alone may not be enough – your spider veins may reappear later. You will also need treatment to seal off the main vein, and divert blood to healthier veins. This is also done through minimally invasive treatment. Some of the more common vein treatments include:
Radiofrequency ablation: This uses heat, delivered through a catheter to the inside of the vein to seal it.
VenaSeal: Medical grade glue is used to seal the veins shut.
Advanced options that use sclerotherapy: Sclerosant can work only on a small area. So, to adapt sclerotherapy for use in larger veins, there are two advanced techniques that work on the same principle:

Clarivein: Sclerosant is delivered throughout the vein using a rotating catheter.
Varithena: Sclerosant is foam based, which allows it to spread out over medium sized veins.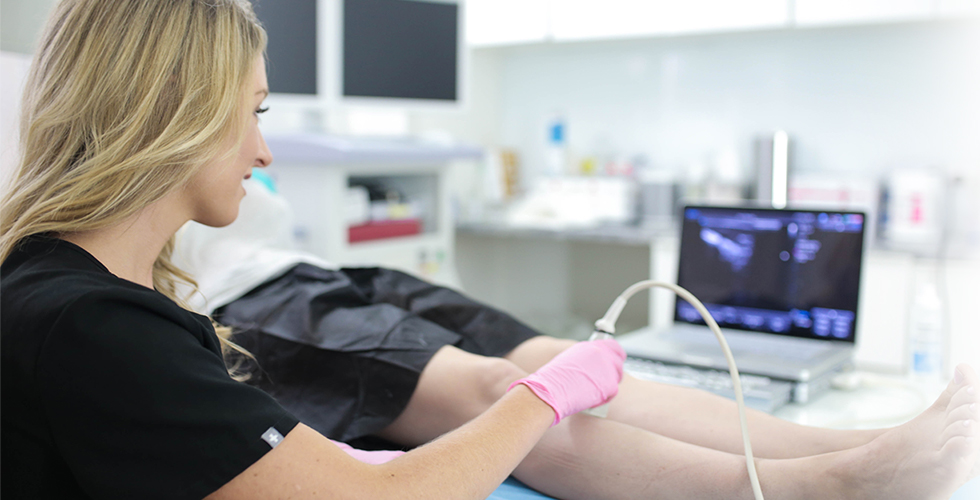 How much will spider vein treatment cost?
 The cost can vary from around $700 for sclerotherapy alone, to a few thousand dollars for comprehensive vein treatment. Treatment for venous insufficiency is often covered by insurance, while spider vein treatment alone may not be covered. The front desk of your vein clinic can help you figure out the exact cost of your treatment, and whether or not insurance will cover the cost of varicose and spider vein treatment. 
Get state of the art spider vein treatment right in the heart of the Windy City!
 The Vein Treatment Clinic, Chicago offers high-quality, advanced treatment for vein diseases including venous insufficiency, varicose veins and spider veins. VTC Chicago is headed by Dr. Caroline Novak – an experienced compassionate vein doctor who makes individualized care her priority. Trained at Northwestern, one of the finest medical schools in Illinois, Dr. Novak has advanced certification in Vascular Imaging, and is recognized by the American Board of Vein medicine for her expertise.
Our vein clinic is located on LaSalle drive, just south of the Chicago History museum, and you can easily drive down from either 90/94 or Lake Shore Drive. You can also reach us through the Clark and Division subway line – we are just across the street from the red line stop.
Apart from our clinic in Chicago, we have vein centers in several convenient locations across USA. If you would like to schedule a consultation with any of our leading vein specialists, you can book an appointment online, or call 855-673-2074.
Book a Consultation
Scheduling a consultation with one of our vein treatment experts is one of the best ways to determine the proper resolution for your varicose veins. The treatments can include sclerotherapy, laser or radiofrequency ablation, a medication called Varithena, or procedures such as Venaseal, or Clarivein.
Meet our Vein Specialists
Venous specialist | Harvard Medical School
Dr. Khimani is a nationally recognized leader in the field of venous medicine. She is an expert in Spider Vein and Varicose Vein Treatment based in New York City. While Dr. Khimani treats a variety of patients experiencing varicose vein problems, she also sub-specializes in the treatment of vein disease in women, including those with pregnancy and post-pregnancy related spider and varicose veins.
If you have varicose veins and spider veins, suffer from leg cramps, leg swelling, or restless leg syndrome, come see Dr. Khimani at our Vein Treatment Center NYC. Most procedures are covered by major medical insurances, including Medicare. Call us and get verified today.
We're preparing your estimate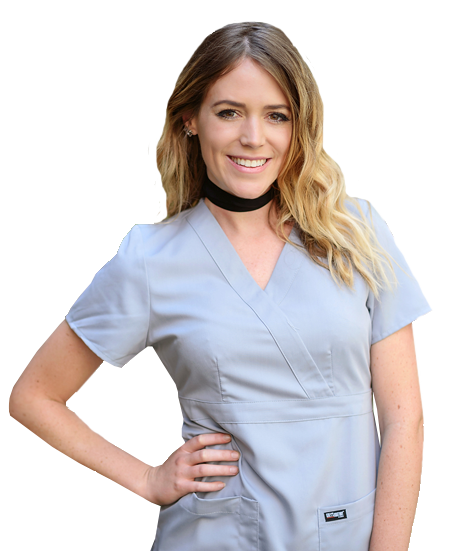 We need a bit more information from you to provide an accurate estimate. Stay tuned, one of our team members will reach out to you shortly to ask you a few questions and provide you with an estimate based on your medical needs and insurance coverage.
In the meantime, learn more about vein disease, treatments and find you local experts below:
We are one of the top spider vein and varicose vein treatment centers in the Nation, offering the latest treatments and the most state of the art technology. Our vein treatment center sources the best vein doctors and specialists from around the world.
Covered by most insurances, including Medicare.
Enter your information below to get started
By emailing us or contacting us via web form, you are accepting the inherent privacy limitations of online communication. For more information about internet privacy, please read our Communication by Email/Text document. Please respond "stop" to text messages to opt out.
A top vein doctor gives an expert opinion on the best and most effective Spider Vein treatment available in Chicago.
ultima modifica:
2020-04-05T01:09:03-04:00
da