Looking for a Top Vein Doctor in Suffolk County? This Premier Medical Center Has Your Answer Right Here.
Meet Dr. Caroline Novak, leading varicose vein doctor in Suffolk County 
The right varicose vein doctor should be an expert in their field, but should also be easily approachable. When you visit Dr. Caroline Novak at the Vein Treatment Clinic, you get the benefits of both factors. When it comes to treating varicose veins, what makes Dr. Novak stand out from other vein physicians? Here are a few reasons: 
ABVL certified: Recognition from the American Board of Venous and Lymphatic Medicine is an accolade given only to doctors who have plenty of experience in treating vein diseases.
Advanced certification in vascular imaging: Vascular imaging, or looking at your blood vessels through imaging technology, is an essential tool that vein doctors must have. It is useful both for diagnosing the exact type of vein disease, and for visualising the vein during the treatment process.
Impeccable training: Dr. Novak attended the University of Illinois Medical School, and went on to complete her residency at Northwestern University. She graduated at the top of her class during Medical School and won several teaching awards during her training. She has also received the "Teacher of the year' award from Memorial Sloan Kettering Cancer Center.
Patient Centered care: Dr. Novak believes that the doctor-patient relationship is central to proper healthcare. She makes it a point to always be available for her patients, and is committed to delivering compassionate, individualized care for each patient.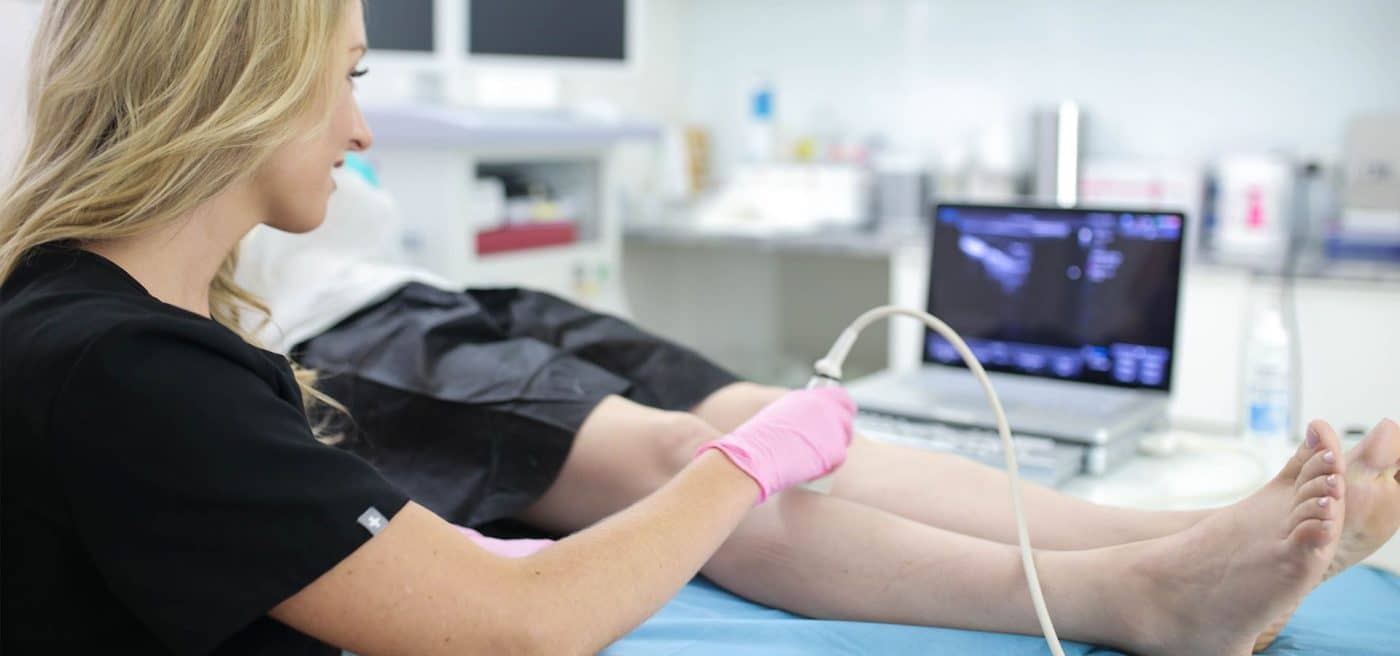 With a leading varicose vein doctor in NJ, address the problem at the root cause.
When you get your varicose veins treated, you need to address the root cause of the problem to prevent them from recurring. Usually, varicose veins form when a larger vein of the leg, called the saphenous vein is defective. When the saphenous vein fails to send blood back to the heart efficiently, the blood remains in the smaller leg veins, causing them to swell up and distort. So before you consider treating your varicose veins, you need to look at those saphenous veins, and fix them first! Dr. Novak always asks about symptoms related to this, such as leg pain or feet swelling. If it is likely that you have damaged saphenous veins.
She may order an ultrasound – this will allow her to look at the pattern of blood flow in your veins and find out where the defects are.
Types of varicose vein treatment offered at Vein Treatment Clinic, Long Island
Dr. Caroline Novak believes in minimally invasive vein treatment. In this method of treatment, the vein is accessed from outside through a tiny puncture (almost like an injection) and a flexible tube, called a catheter is inserted into the vein. Treatment is performed from within the vein, and the vein doctor visualizes the entire process on an ultrasound image.
In minimally invasive treatment, the defective vein is actually sealed from within to prevent blood from flowing through it. This is quick, effective, and eliminates the need for painful vascular surgery to physically remove veins. At the Vein Treatment clinic, we offer several kinds of minimally invasive treatment:
Radiofrequency ablation: This uses radiofrequency waves to seal the vein through a catheter. Radiofrequency waves generate heat, which allows the vein walls to melt, scar and seal together. Some doctors offer Endovenous Laser ablation instead, which also uses heat. However, this procedure generates higher temperatures, which can cause more discomfort.
VenaSeal: This is a new, state of the art procedure. The catheter delivers drops of medicated glue throughout the length of the defective vein, and the vein doctor applies pressure from outside for a few minutes. Once the glue hardens, the vein is permanently sealed shut.
Sclerotherapy: This is meant for tiny visible veins, called spider veins. A medicated solution, called sclerosant is injected into these veins using microneedles. The solution makes the vein walls swell and stick together.
Clarivein: This technique is basically sclerotherapy, adapted to larger veins. The catheter used in this technique has a rotating tip, which helps disperse the sclerosant throughout the length of the vein, in all directions.
Varithena: This technique is meant for medium sized or residual veins. This uses a foam based sclerosant, which is also injected directly into the vein.
Vein Treatment Clinic: Offering advanced vein therapy for varicose veins and spider veins across the country
The Vein Treatment Clinic is a leading medical center that offers specialized care for all vein conditions, including varicose veins and spider veins. The highly skilled team of vein specialists at VTC also have the advantage of cutting edge technology and latest resources, allowing them to practice state of the art minimally invasive vein treatment.
Our vein center in Long Island is located in Lindenhurst, bordering Suffolk County and Nassau County. It is located on the Montauk highway, just five minutes away from the southern state parkway. Located to the east of Jones Beach State Park, it is also very close to the famous Fire Island.
If you would like to schedule a consultation with Dr. Novak, or visit a vein specialist at one of our other locations, you can book an appointment online, or call 631-407-2685.
Book a Consultation
Scheduling a consultation with one of our vein treatment experts is one of the best ways to determine the proper resolution for your varicose veins. The treatments can include sclerotherapy, laser or radiofrequency ablation, a medication called Varithena, or procedures such as Venaseal, or Clarivein.
Meet our Vein Specialists
Venous specialist | Harvard Medical School
Dr. Khimani is a nationally recognized leader in the field of venous medicine. She is an expert in Spider Vein and Varicose Vein Treatment based in New York City. While Dr. Khimani treats a variety of patients experiencing varicose vein problems, she also sub-specializes in the treatment of vein disease in women, including those with pregnancy and post-pregnancy related spider and varicose veins.
If you have varicose veins and spider veins, suffer from leg cramps, leg swelling, or restless leg syndrome, come see Dr. Khimani at our Vein Treatment Center NYC. Most procedures are covered by major medical insurances, including Medicare. Call us and get verified today.
We know health insurance is confusing so we will help you check if you're covered:
By emailing or contacting us, you are accepting the inherent privacy limitations of online communication. For more information, please read our Digital Communications document. Please respond "STOP" to any text messages to opt out.
TAKE A PERSONAL LOOK AT OUR CLINIC via
Instagram
Looking for a Top Vein Doctor in Suffolk County? This Premier Medical Center Has Your Answer Right Here.
ultima modifica:
2020-09-26T13:51:47-04:00
da