How do I choose a varicose vein dr in Chicago?
Varicose vein dr Chicago: How well was your doctor trained?
You would need to check if the doctor at the vein clinicyou choose has had adequate training to treat varicose veins. This can be confusing, as most people do not know what kind of doctor would actually be qualified to treat varicose veins. The truth is, vein doctors come from all fields of medicine – they can be internal medicine specialists, anesthesiologists, general surgeons or plastic surgeons. Earlier, vein disease was treated by vein stripping – surgical removal of the vein, which was only done by vascular surgeons. Today, with the advent of minimally invasive treatment, it is not necessary that your vein doctor be a board certified vascular surgeon. However, it is necessary that they have had enough training in the treatment of vein diseases.
So what do you need to look out for? Has your vein doctor trained at a top medical school? Has the doctor completed residency/ fellowships in nationally acclaimed institutions? All these attest to your doctor's training. It also helps if your vein doctor is formally diplomate certified in vein medicine.
Does your vein doctor have enough experience and skill?
Even if your doctor has had excellent training, skill and expertise is generally acquired through experience. You would want to choose a doctor who has performed the same procedure a few thousand times before you! The number of years that a vein doctor has been practicing is a good indication of the amount of experience they have in under their belt.
Check out the reviews!
Compassion and gentleness are as important as medical skill, if not more. You would definitely want to feel comfortable with the person who is treating you. How can you evaluate these factors, though? The best way to do that is by looking at online reviews! If your vein doctor has been in the business for a few years, prior patients are sure to have reviewed them, and most people talk about how kind or understanding their vein doctors were.
Why give so much importance to choosing the right varicose vein doctor?
You might think, they're just varicose veins, why do I need a top-class doctor for that? Well, it turns out, they are not 'just' varicose veins. These veins are a sign that you have underlying vein disease, called chronic venous insufficiency. This is a condition in which the large superficial veins of your leg stop functioning effectively. They do not transport blood back to the heart efficiently, and blood starts to pool in the legs. The excess blood is what gets forced into smaller, twisted structures – the varicose veins. What happens if you don't seek expert vein care?
Varicose veins can recur if they are not treated right
You should not just get your varicose veins treated – you need to evaluate for underlying venous insufficiency, and address that as well. If you treat only the smaller varicose veins, more excess blood being backed up from the larger veins will just cause new varicose veins to form. So you need to treat the defective larger vein, as well as the smaller varicose veins.
Choosing the incorrect treatment for varicose veins can have unpleasant consequences
The first thing many of us do, before even consulting a vein doctor, is look for do-it-yourself remedies online. And yes, there are a wide range of options suggested on the internet – home remedies, compression stockings, lifestyle changes, and more. So why got go for one of these?
Home remedies – bottom line- they Do. Not. Work. Whether it is witch hazel, apple cider vinegar, or essential oils, no matter how much you rub them into your skin, they are just going to stay on the surface. They won't go anywhere near your veins, where the actual problem is.
What about compression stockings and lifestyle changes (like more exercise)? Well, these could ease your symptoms, but they won't make the varicose veins go away. And if you order compression stockings online, rather than getting custom fitted ones from a doctor, they are likely to be even less effective.
Your untreated varicose veins will just bulge out more over time. Even a minor scratch can lead to copious bleeding from the veins, which can require emergency treatment. Scratches or minor wounds to the skin over these veins may not heal, and may instead develop into painful ulcers. So if you have varicose veins, it is best to ignore all the DIY remedies, and head straight to your vein doctor for evaluation and treatment.
The Vein Treatment Clinic: Giving you access to some of the top Varicose Vein Drs in Chicago
The Vein Treatment clinic offers state of the art vein care in Chicago. VTC in Chicago is headed by Dr. Caroline Novak, who trained at Northwestern University, the finest medical school in the Chicago area. In addition to being a certified diplomate in vein medicine, she has special expertise in vascular imaging and diagnosis of vein conditions.
To consult with Dr. Novak or one of our other Chicago vein doctors, you can call 855-673-2074 or book an appointment online.
Book a Consultation
Scheduling a consultation with one of our vein treatment experts is one of the best ways to determine the proper resolution for your varicose veins. The treatments can include sclerotherapy, laser or radiofrequency ablation, a medication called Varithena, or procedures such as Venaseal, or Clarivein.
Meet our Vein Specialists
Venous specialist | Harvard Medical School
Dr. Khimani is a nationally recognized leader in the field of venous medicine. She is an expert in Spider Vein and Varicose Vein Treatment based in New York City. While Dr. Khimani treats a variety of patients experiencing varicose vein problems, she also sub-specializes in the treatment of vein disease in women, including those with pregnancy and post-pregnancy related spider and varicose veins.
If you have varicose veins and spider veins, suffer from leg cramps, leg swelling, or restless leg syndrome, come see Dr. Khimani at our Vein Treatment Center NYC. Most procedures are covered by major medical insurances, including Medicare. Call us and get verified today.
We're preparing your estimate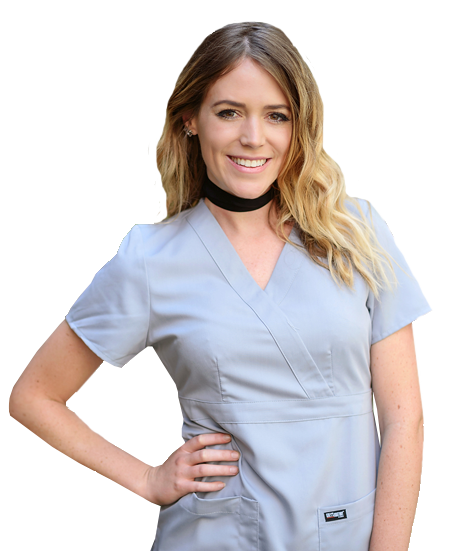 We need a bit more information from you to provide an accurate estimate. Stay tuned, one of our team members will reach out to you shortly to ask you a few questions and provide you with an estimate based on your medical needs and insurance coverage.
In the meantime, learn more about vein disease, treatments and find you local experts below:
We are one of the top spider vein and varicose vein treatment centers in the Nation, offering the latest treatments and the most state of the art technology. Our vein treatment center sources the best vein doctors and specialists from around the world.
Covered by most insurances, including Medicare.
Enter your information below to get started
By emailing us or contacting us via web form, you are accepting the inherent privacy limitations of online communication. For more information about internet privacy, please read our Communication by Email/Text document. Please respond "stop" to text messages to opt out.
How do I choose a varicose vein dr in Chicago?
ultima modifica:
2020-01-28T05:54:49-05:00
da