How can I find top quality Varicose Vein Treatment in Chicago? A renowned vein doctor answers.
Varicose veins can be a painful issue, and we all want to get them treated. If you live in Chicago, and you are wondering, 'What is the best kind of varicose vein treatment near me', then, this article is for you! Read on to find out about the best forms of varicose vein treatment, and how to choose a clinic that offers them!
Varicose Vein Treatment Chicago: Ensure that your vein clinic offers advanced minimally invasive treatment.
The best forms of varicose vein treatment are minimally invasive treatment procedures. Earlier, most vein doctors practiced varicose vein removal – an extensive surgery that needed long cuts on your leg, actual removal of the defective vein, stitches, and long recovery times. Today's minimally invasive procedures could not be more different. Incisions are tiny, barely half a centimeter long, and the more advanced procedures do not even require this! The actual procedure is quick – you can be in and out of your vein clinic in less than a couple of hours. Best of all, these procedures require no recovery time at all, you can get back to your normal routine just as soon as the procedure is over.
How do minimally invasive procedures work? Rather than removing the problematic vein, these procedures prevent blood from flowing through the veins, making them non-functional. This is just as effective as removing them, and so much easier on you! Here is a list of minimally invasive procedures that any top vein clinic should be offering:
Radiofrequency Ablation: A radiofrequency catheter is inserted into your vein. This heals the vein from within, which causes it to scar and seal shut.
VenaSeal: The vein doctor literally glues your veins shut – by injecting medical grade glue directly into the vein.
Sclerotherapy: A medicated solution called sclerosant is injected into tiny spider veins. The solution causes the vein walls to stick together and seal off.
Varithena: This is meant for veins slightly larger than spider veins, and uses a foam based sclerosant, which can spread out over a larger area.
ClariVein: This can be used for large veins. A catheter with a rotating tip is inserted into the vein. This disperses sclerosant throughout the vein, in all directions.
Endovenous Laser ablation: This uses laser energy instead of radiofrequency waves to heat the vein from within.
Your vein clinic should offer a proper protocol for evaluating and treating varicose veins.
 Before jumping in and fixing your varicose veins, your vein clinic must offer you a complete evaluation of your leg veins. This is because most people who have varicose veins usually suffer from another complex vein disease, called venous insufficiency. This is a condition that affects larger veins of the leg, called the saphenous veins. The saphenous veins cause blood to flow from the legs to your heart against gravity. If these veins become leaky, blood tends to collect in your legs. This causes the walls of smaller veins to expand and bulge out in an unsightly manner – these are what you see on the surface as varicose veins. Even tinier veins can get damaged, and these appear underneath the skin as purple streaks called spider veins. To properly fix the existing varicose veins and prevent new ones from forming, it is important to evaluate and treat defective saphenous veins.
Vein treatment clinics that follow proper protocol will ensure that you receive a duplex ultrasound prior to deciding on a treatment plan. This will help the vein doctor assess the pattern of blood flow in your veins, and find out which veins need to be treated.
At the Vein Treatment Clinic, our vein specialists follow a standardized, yet flexible protocol. At your initial consultation, we will assess your medical history and examine your veins. You will also be offered a duplex ultrasound. Based on all the findings, our vein doctors will put together a tailored, minimally invasive treatment plan for you – here is where the flexible part comes in. We will always take your comfort and opinions into consideration, and this plays a big part in our final treatment strategy for you.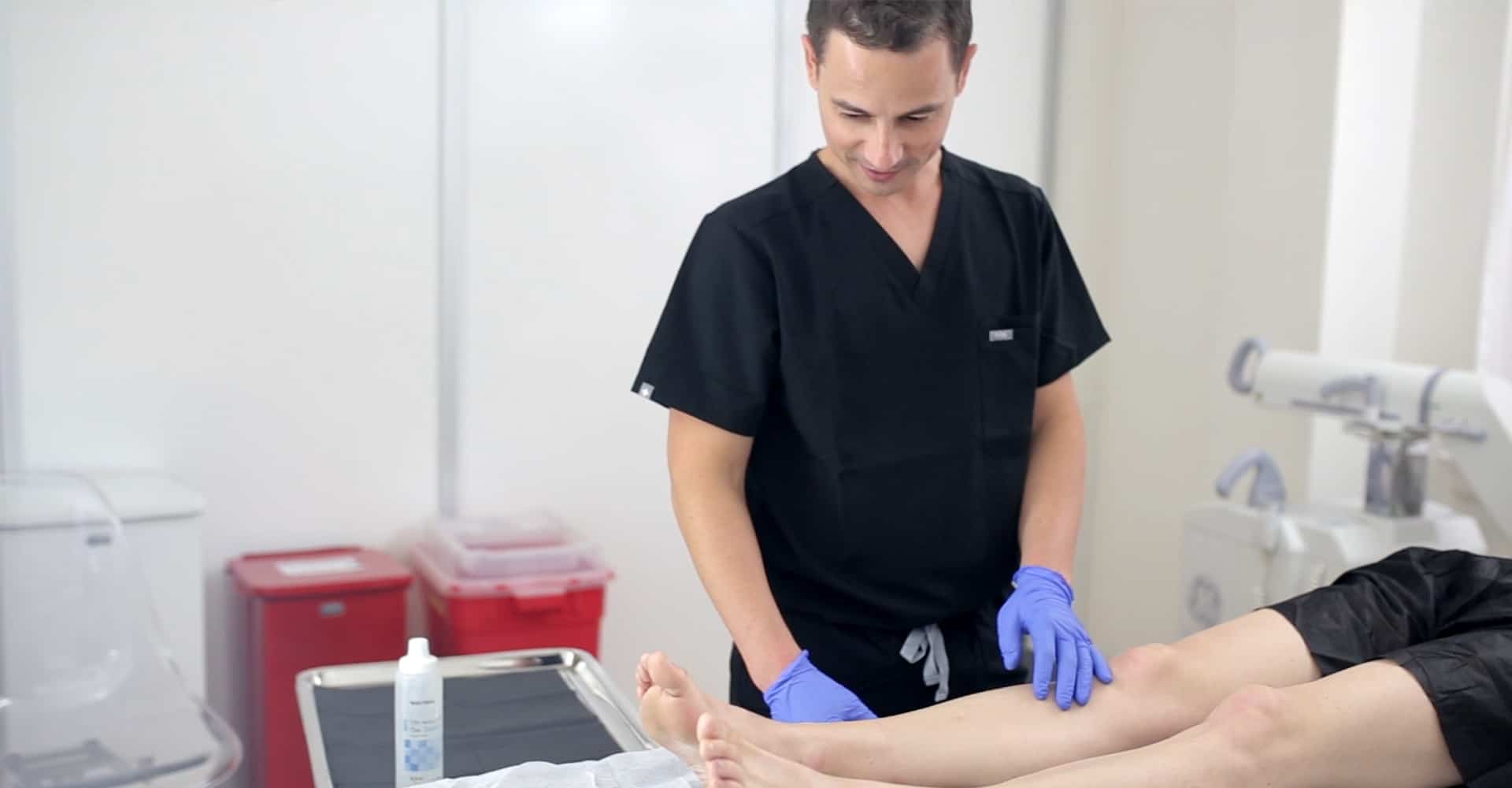 Find a vein clinic which has the best Varicose Vein Surgeon!
You have located a vein clinic that offers state of the art options for spider vein and varicose vein treatment. You obviously want to get these procedures done through a great vein doctor. So now, you are probably thinking, "How can I find great varicose vein doctors near me?"
This is fairly simple – you just need to look at two things. First, look at your vein doctor's credentials. Is your physician board-certified? Have they received training from a good medical school? Secondly, look at the amount of experience they have in treating vein diseases. A vein doctor with several years of experience is more likely to deliver successful results!
If you live on the Gold coast, finding a good varicose vein treatment clinic has never been easier. The Vein Treatment Clinic, one of the top vein centers of America, now has one of its premier, convenient locations right here in Chicago. Dr. Caroline Novak, our leading vein doctor at VTC Chicago, is recognized by the American Board of Vein medicine for her expertise in vein treatment. She also has an accredited certification in blood vessel imaging, and is known for her compassionate and individualized patient approach.
The Vein Treatment Clinic is conveniently located west of Oak Street Beach, right near highways 90/94 and Lake Shore Drive. If you wish to consult one of our vein doctors here, you can book an appointment online, or call 855-542-8075.
Book a Consultation
Scheduling a consultation with one of our vein treatment experts is one of the best ways to determine the proper resolution for your varicose veins. The treatments can include sclerotherapy, laser or radiofrequency ablation, a medication called Varithena, or procedures such as Venaseal, or Clarivein.
Meet our Vein Specialists
Venous specialist | Harvard Medical School
Dr. Khimani is a nationally recognized leader in the field of venous medicine. She is an expert in Spider Vein and Varicose Vein Treatment based in New York City. While Dr. Khimani treats a variety of patients experiencing varicose vein problems, she also sub-specializes in the treatment of vein disease in women, including those with pregnancy and post-pregnancy related spider and varicose veins.
If you have varicose veins and spider veins, suffer from leg cramps, leg swelling, or restless leg syndrome, come see Dr. Khimani at our Vein Treatment Center NYC. Most procedures are covered by major medical insurances, including Medicare. Call us and get verified today.
We're preparing your estimate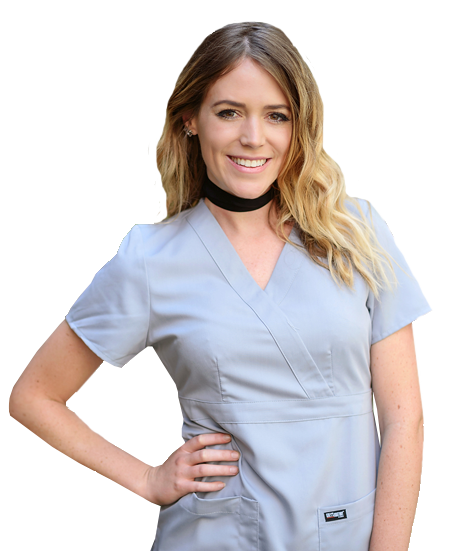 We need a bit more information from you to provide an accurate estimate. Stay tuned, one of our team members will reach out to you shortly to ask you a few questions and provide you with an estimate based on your medical needs and insurance coverage.
In the meantime, learn more about vein disease, treatments and find you local experts below:
We are one of the top spider vein and varicose vein treatment centers in the Nation, offering the latest treatments and the most state of the art technology. Our vein treatment center sources the best vein doctors and specialists from around the world.
Covered by most insurances, including Medicare.
Enter your information below to get started
By emailing us or contacting us via web form, you are accepting the inherent privacy limitations of online communication. For more information about internet privacy, please read our Communication by Email/Text document. Please respond "stop" to text messages to opt out.
How can I find top quality Varicose Vein Treatment in Chicago? A renowned vein doctor answers.
ultima modifica:
2020-04-05T01:17:30-04:00
da