What kind of conditions need a visit to a vein clinic in Chicago?
The main reason you must visit a vein clinic in Chicago: Venous insufficiency.
Chronic venous insufficiency is a condition that affects almost half the American population. What is venous insufficiency, though? This is a condition where the leg veins don't do their job properly. The veins are supposed to keep blood flowing from the legs to the heart, against gravity. When this isn't done properly, the blood stays in the legs and tends to pool there. Obviously, this is not a healthy situation, and it can reflect through a number of vein conditions that need the attention of a vein doctor.
So how do you know if you have venous insufficiency?
 Varicose veins:
This is usually the most common sign of insufficiency. The excess blood makes the vein walls expand under pressure. So, the veins become visible beneath the skin as bulging, twisted ropes.  Varicose veins can be sore and painful to touch, and the expanded veins give you an uncomfortable feeling.
Spider veins:
Although many people don't realize it, those purplish and bluish smudges on your legs can actually be a sign of venous insufficiency. Spider veins are much smaller than varicose veins, but they are formed the same way – due to expanded veins under pressure. Rather than a single, tortuous vein, spider veins are found in clusters, and do not bulge out from the skin surface. The criss-cross appearance often gives the appearance of a spider's web, hence the name. While spider veins by themselves may not cause much discomfort (besides their unsightly appearance), you may sometimes experience an itching or burning sensation in the skin over these veins.
Less common reasons that should be checked out by a vein clinic in Chicago
So you know that you need to visit a vein clinic if you have varicose veins or spider veins – either can be a sign of venous insufficiency. But you can have venous insufficiency even without the presence of visible veins! Some less common vein problems that should prompt a visit to the vein doctor are: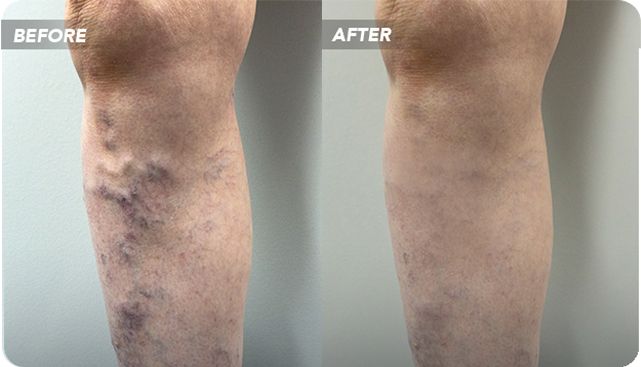 Leg Swelling:
Most of us tend to associate swollen legs and ankles with ageing. But leg swelling, especially in pregnant women or older women, can often be a sign of venous insufficiency. The excess pooled blood tends to push fluid out of the veins, causing the swelling. Does the swelling appear after you sit and stand for long periods of time? Is it associated with a throbbing sensation in your legs? If so, it may be time to visit a vein doctor.
Leg cramps:
Leg cramps are painful, involuntary muscle contractions ('squeezes') in your legs, usually in the calf. The inefficient blood flow causes buildup of a chemical called lactic acid in your legs, which triggers the contraction. Most people do not just experience one squeeze, but a series of squeezing sensations that can last up to several minutes.
Leg cramps can occur when you are resting, and can even occur at night when you are asleep. When this happens, you sometimes feel this irresistible urge to move your legs, in an attempt to ease the pain. Vein doctors refer to this condition as 'Restless Legs Syndrome'.
Why do I need to visit a vein clinic if I have venous insufficiency?
Visiting a vein clinic may not be at the top of your priority list – especially if your symptoms are not too painful or uncomfortable. But here's the thing – these symptoms almost never improve on their own. They will get worse to the point that you could be compromising on leading a full and active life. Besides this, untreated venous insufficiency can put you at risk of developing several dangerous complications. These include:
Uncontrolled bleeding:
If you graze a bulging varicose vein, the vein could burst, resulting in bleeding that you cannot control with first aid. If this happens, you will need to visit an emergency room at the earliest.
Non-healing wounds and ulcers:
The pooled, unhealthy blood blocks essential nutrients from reaching the skin. So if you hurt yourself, the wound may not heal easily, and can even develop into painful leg ulcers.
Pulmonary embolism:
Pooled blood tends to clot, this clot can find its way to the deep veins of the legs, and from there, it can go to the heart and lungs. If the blood clot blocks the main vessel to the lungs, it can cause chest pain, breathlessness, and can even be fatal.
 VTC Chicago: Your friendly neighborhood clinic in Chicago for all vein conditions
The Vein Treatment Clinic, one of the leading vein clinics of America, is now open at Chicago! VTC has on board a team of skilled, board certified physicians who have special expertise in vein medicine. VTC Chicago is led by Dr. Caroline Novak, who is recognized by the American Board of Venous and Lymphatic Medicine for her expertise. At VTC, we offer minimally invasive treatment procedures for venous insufficiency, which are quick, virtually painless, and require no recovery time.
To consult with Dr. Novak or one of our vein doctors, you can book an appointment online, or call 855-807-4936.
​Book a Consultation
Scheduling a consultation with one of our vein treatment experts is one of the best ways to determine the proper resolution for your varicose veins. The treatments can include sclerotherapy, laser or radiofrequency ablation, a medication called Varithena, or procedures such as Venaseal, or Clarivein.
Meet our Vein Specialists
Venous specialist | Harvard Medical School
Dr. Khimani is a nationally recognized leader in the field of venous medicine. She is an expert in Spider Vein and Varicose Vein Treatment based in New York City. While Dr. Khimani treats a variety of patients experiencing varicose vein problems, she also sub-specializes in the treatment of vein disease in women, including those with pregnancy and post-pregnancy related spider and varicose veins.
If you have varicose veins and spider veins, suffer from leg cramps, leg swelling, or restless leg syndrome, come see Dr. Khimani at our Vein Treatment Center NYC. Most procedures are covered by major medical insurances, including Medicare. Call us and get verified today.
We're preparing your estimate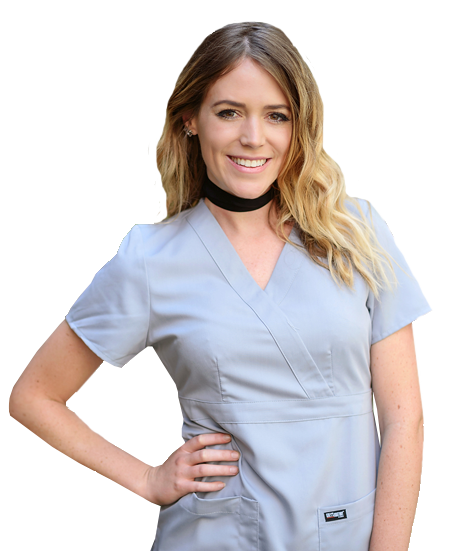 We need a bit more information from you to provide an accurate estimate. Stay tuned, one of our team members will reach out to you shortly to ask you a few questions and provide you with an estimate based on your medical needs and insurance coverage.
In the meantime, learn more about vein disease, treatments and find you local experts below:
We are one of the top spider vein and varicose vein treatment centers in the Nation, offering the latest treatments and the most state of the art technology. Our vein treatment center sources the best vein doctors and specialists from around the world.
Covered by most insurances, including Medicare.
Enter your information below to get started
By emailing us or contacting us via web form, you are accepting the inherent privacy limitations of online communication. For more information about internet privacy, please read our Communication by Email/Text document. Please respond "stop" to text messages to opt out.
What kind of conditions need a visit to a vein clinic in Chicago?
ultima modifica:
2020-02-27T12:57:11-05:00
da