Do I Need a Vein Dr in IL?
Are you wondering if you need a vein dr in IL? If so, you may be suffering from vein conditions or symptoms of vein disease like varicose and spider veins, restless legs syndrome, frequent leg cramps, etc.
It's often assumed the vein conditions like spider veins are largely cosmetic and don't carry any serious consequences. In some cases, that's true — while spider veins can cause significant social anxiety and mental duress, they're not always medically dangerous. However, varicose and spider veins are often indicative of a dangerous underlying disease called venous insufficiency.
As such, if you have any vein conditions or symptoms of vein disease, you must find the best vein clinics in Chicago IL or wherever you're located. But how do you determine if you need to consult a vein dr in IL?
In this article, we will discuss what are the signs and symptoms of vein disease and how to find the best vein specialists in Illinois.
Vein Conditions that May Indicate Vein Disease
Chronic venous insufficiency is a medical condition in which your vein valves collapse. These valves generally facilitate blood circulation to the heart and prevent blood from flowing back downwards due to gravity. When they collapse, blood pools in your leg veins, thus leading to various vein conditions, including varicose and spider veins.
Venous insufficiency is a serious condition for which you must seek treatment because it progresses rapidly and has terrible consequences. But venous insufficiency is one of the most under-diagnosed diseases because its initial symptoms can easily be mistaken as signs of aging.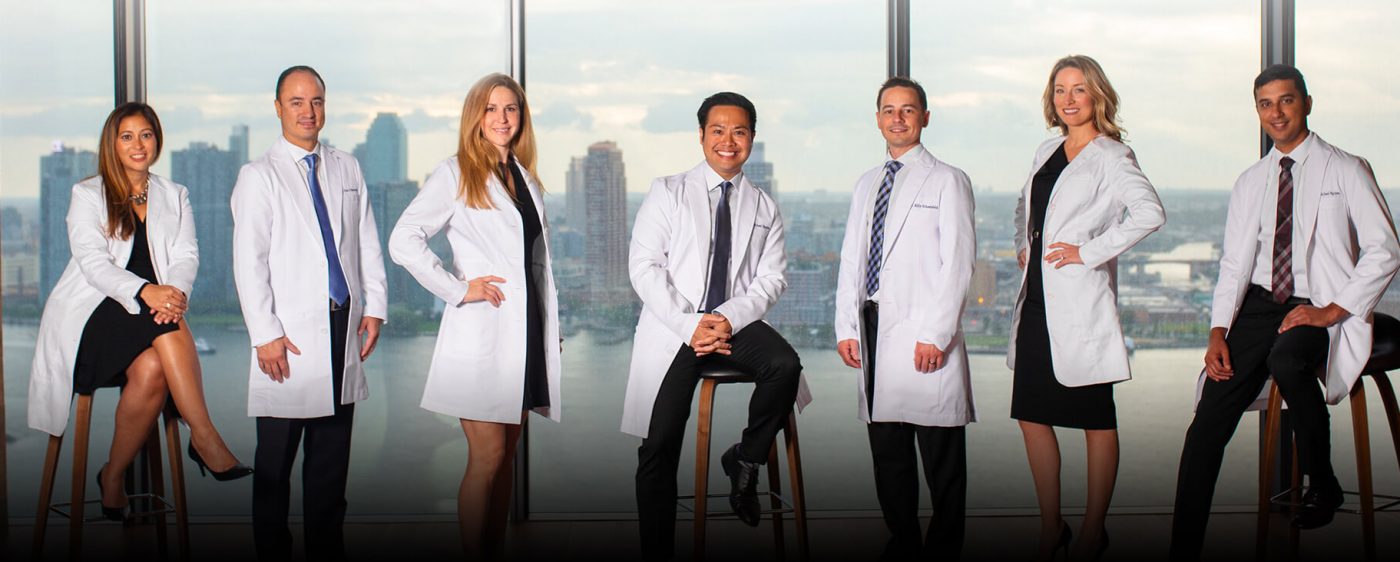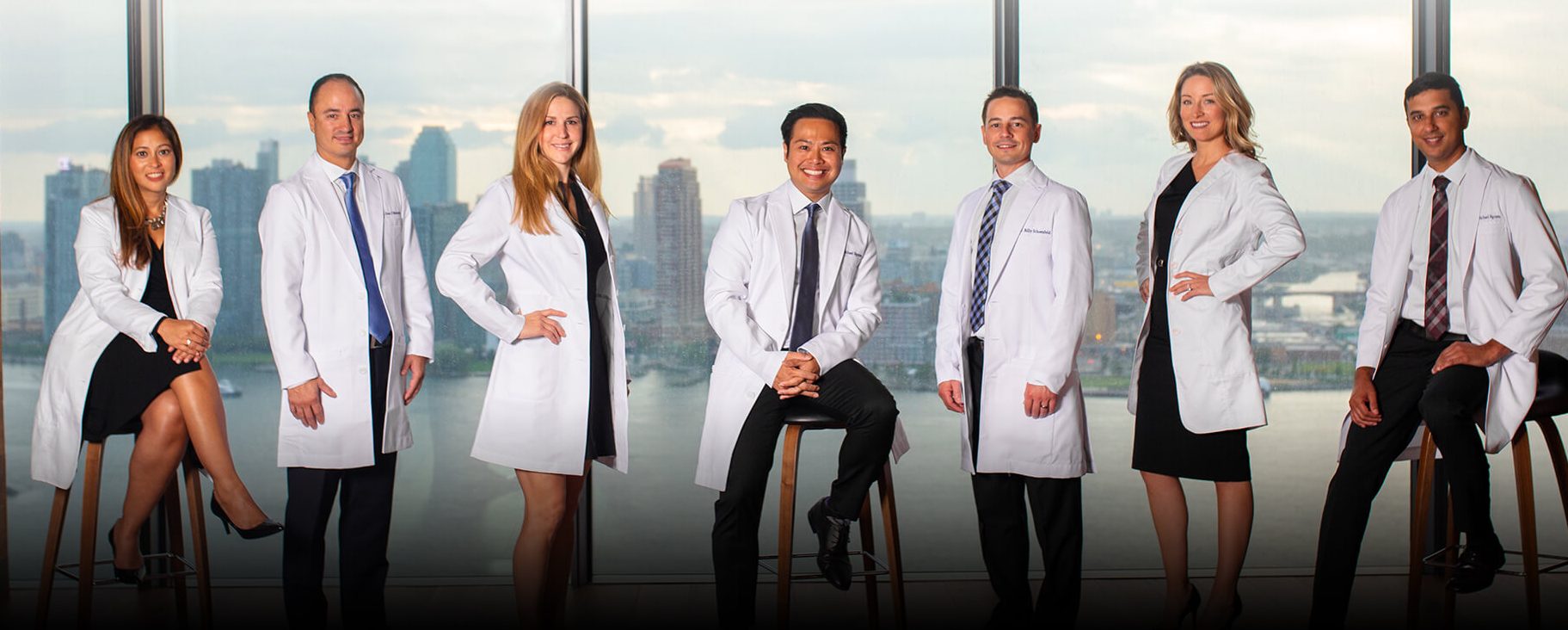 Warning Signs of Vein Disease
As mentioned previously, the initial signs and symptoms of vein disease may seem benign, which is why most people don't seek treatment until it gets a lot worse.
The following are some warning signs — if you identify them, you should consult a vein doctor.
Restless legs syndrome — a condition in which you move your legs around constantly.
Frequent leg cramps.
Leg heaviness and exhaustion.
Spider veins — dense clusters of blood vessels that appear on the surface of the skin in the form of spider webs or branches of trees.
Symptoms that get worse at the end of the day or after long periods of sitting or standing. This happens because the symptoms get worse when more blood accumulates in your leg veins.
You should note that these symptoms don't necessarily mean you have vein disease but you should consult a vein doctor and seek diagnosis anyway.
Advanced Signs of Vein Disease
If you leave vein disease untreated, it will rapidly progress and lead to severe complications. The following are the advanced signs of vein disease — if you identify them, schedule a consultation with a vein dr in IL immediately.
Formation of varicose veins — protruding blood vessels that look like large tree trunks or a knotted mass of twisted ropes.
Profuse bleeding because the dilated varicose veins are prone to bursting. If this happens, you have to be taken to the emergency room immediately.
Fluid accumulation in your legs leads to swollen ankles and feet.
The lack of blood circulation in your legs leads to skin discoloration.
The breakdown of blood cells leads to a skin disease in which your skin appears rust-colored and leathery.
You develop non-healing wounds on your legs — called leg ulcers — because of the lack of blood circulation, which prevents wounds from healing.
The accumulated blood in your leg veins may clot — a condition called deep vein thrombosis — and they may eventually break away and travel to the lungs, which can be fatal.
Now that you understand the importance of consulting vein specialists, it's time to discuss how to find the best vein doctor in Illinois. It's crucial to find the right vein specialist who can treat varicose and spider veins using minimally invasive treatment options.
The following are some of the primary qualities to look for in a vein doctor:
They should have a strong educational background, having completed residencies and fellowships from good medical institutions.
You should find a board-certified doctor because board certification is a guarantor of experience and skills.
The top vein specialists generally have formal recognition and certification from the American Board of Venous Medicine.
The vein doctor should specialize in vascular imaging, a skill that's crucial in the accurate diagnosis and treatment of vein disease.
They should diagnose the root cause of varicose and spider veins using Doppler ultrasound before curating a treatment plan.
They should specialize in the latest minimally invasive treatment options like radiofrequency ablation, endovenous laser ablation, VenaSeal, and sclerotherapy.
The vein doctor should be affiliated with a state-of-the-art vein clinic that's equipped with advanced technologies like VNUS, ClariVein, and ClosureFAST.
Vein Treatment Clinic is one of the best vein clinics in Illinois and we have some of the best vein specialists in the United States. Our vein doctors are diplomat-certified with official recognition from the ABVLM and they specialize in vascular imaging and the latest minimally invasive treatment options. Our vein clinic is located in downtown Chicago, right across from the red line stop at Clark & Division subway, which makes our clinic extremely accessible to everyone in the city. For more information, please schedule an appointment with the best vein dr in IL today.
Book a Consultation
Scheduling a consultation with one of our vein treatment experts is one of the best ways to determine the proper resolution for your varicose veins. The treatments can include sclerotherapy, laser or radiofrequency ablation, a medication called Varithena, or procedures such as Venaseal, or Clarivein.
Meet our Vein Specialists
Venous specialist | Harvard Medical School
Dr. Khimani is a nationally recognized leader in the field of venous medicine. She is an expert in Spider Vein and Varicose Vein Treatment based in New York City. While Dr. Khimani treats a variety of patients experiencing varicose vein problems, she also sub-specializes in the treatment of vein disease in women, including those with pregnancy and post-pregnancy related spider and varicose veins.
If you have varicose veins and spider veins, suffer from leg cramps, leg swelling, or restless leg syndrome, come see Dr. Khimani at our Vein Treatment Center NYC. Most procedures are covered by major medical insurances, including Medicare. Call us and get verified today.
We're preparing your estimate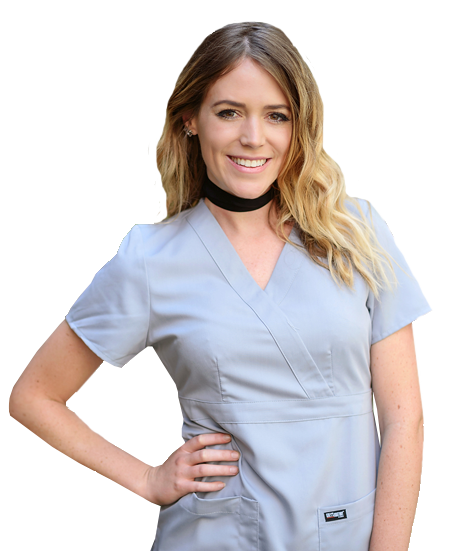 We need a bit more information from you to provide an accurate estimate. Stay tuned, one of our team members will reach out to you shortly to ask you a few questions and provide you with an estimate based on your medical needs and insurance coverage.
In the meantime, learn more about vein disease, treatments and find you local experts below:
We are one of the top spider vein and varicose vein treatment centers in the Nation, offering the latest treatments and the most state of the art technology. Our vein treatment center sources the best vein doctors and specialists from around the world.
Covered by most insurances, including Medicare.
Enter your information below to get started
By emailing us or contacting us via web form, you are accepting the inherent privacy limitations of online communication. For more information about internet privacy, please read our Communication by Email/Text document. Please respond "stop" to text messages to opt out.
Do I Need a Vein Dr in IL?
ultima modifica:
2020-01-29T03:52:33-05:00
da