How do I locate a top vein clinic in Chicago?
A leading vein doctor tells you what you need to be looking at when you choose a vein clinic in Chicago
Maybe you just have ugly blue blemishes on your legs, which you want to get rid of. Or maybe you have painful, bulging varicose veins. Whatever the reason – you may have decided to consult an expert. For this, you need to go to a vein clinic. But how can you locate a vein clinic in Chicago? Read on!
Step 1: Search online for a vein clinic in Chicago that is near you.  
This is the easy part. Whip out that phone, and just use your internet browser! Most of us do this anyway when we want to locate the nearest coffee shop, or perhaps a nail salon. But is it alright to look for healthcare online?
Absolutely! Any clinic that takes its business seriously always has an online presence. This is an indication of the degree of transparency of the clinic. And just having a website is not okay – you should be able to view the kinds of treatments offered, the bios of doctors who are available to treat you, and of course, the address and contact details of the vein clinic.   More efficient clinics will even allow you to book an appointment through their website.
Step 2: Check if the clinic employs qualified vein doctors
What qualifies a physician to be a vein doctor? Is there a special degree or something? Not really. Vein doctors can be internal medicine specialists, anesthesiologists, or even plastic surgeons. What matters is that they are board certified physicians, and have had adequate experience in managing vein diseases. It also helps if you vein doctor has a certificate of expertise in vein medicine. An experienced vein doctor will be able to detect whether or not you have venous insufficiency – a complex condition present in several people who have varicose and spider veins.  If you have this the blood flow through the defective vein is inefficient, and this needs to be corrected.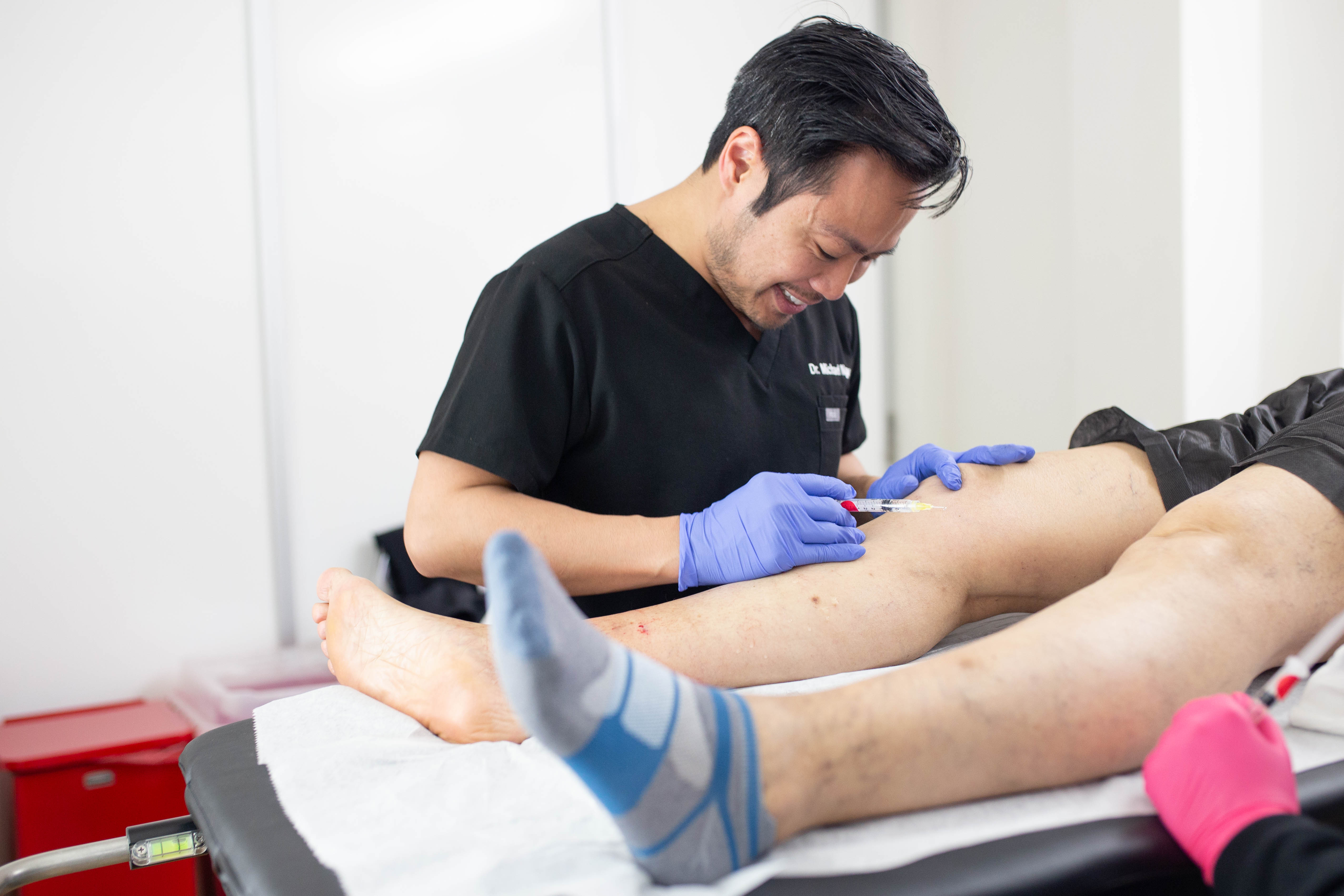 Step 3: Check if the vein clinic offers minimally invasive treatment options for vein disease
There are two kinds of treatment for vein disease – invasive and minimally invasive. Invasive treatment involves removing the diseased vein surgically (called 'vein stripping'). While there is no doubt that it is effective, it is a painful procedure that requires a long recovery time.
Minimally invasive procedures treat the diseased vein from within. Some procedures may require really tiny incisions, while others avoid even these. The main aim of these procedures is to block up the diseased vein, and prevent blood from flowing through it. Once the blood re-routes to healthier veins, the non-functional vein is removed by your body's own enzymes. These procedures are quick, virtually pain free, and require zero recovery time. Many people compare minimally invasive treatment to having a tooth filled by the dentist! Some minimally invasive treatment options for varicose veins and spider veins include:
Radiofrequency ablation
Endovenous laser ablation
VenaSeal
ClariVein
Varithena
Sclerotherapy
However, some vein clinics may prefer to use invasive methods of treatment – simply because they do not have the resources or the clinical expertise to offer minimally invasive procedures. There may also be vein doctors who offer only some kinds of minimally invasive treatment, but not others.
Choose a vein clinic that offers a wide range of minimally invasive procedures. That way you can be sure that your treatment is chosen based on what suits you and your body the best, and not based on the clinic's resources or the vein doctor's expertise.
Step 4: Don't forget to check patient reviews!
The vein clinic's website cannot tell you everything – for instance, how compassionate is the vein doctor? How caring and helpful are the support staff? Is everything given on the website true? This is where patient reviews come in. Any vein clinic that has been around for a few years is sure to have patient reviews. Even if a clinic has just started up, you can review its performance in other cities, or you can review the vein doctor who is currently working at this clinic. Patient reviews will give you a proper 'feel' of the process through your viewpoint.
Are the above steps too daunting? Here's an easy shortcut!  
Locating a vein clinic that suits you may be a long, exhausting process – but it is well worth the time and effort. But for those of you who just don't have the time, here's an easy solution – visit the Vein Treatment Clinic in Chicago, Illinois! VTC has a track record of impeccable performance in all the cities that it operates. VTC in Chicago is headed by Dr. Caroline Novak, who graduated from Illinois' finest medical school, Northwestern University. Dr. Novak is diplomate certified in vein medicine, and is also recognized for her special expertise in vein imaging. The vein doctors at VTC are skilled at the entire spectrum of minimally invasive procedures for vein disease. At VTC, each patient is unique, and we will tailor treatment plans based on your medical history, type of vein disease, and your comfort levels.
You will, of course, want to look through patient reviews. However, the fact that VTC has been voted the top clinic for vein treatment in leading cities speaks for itself!
If you would like to consult with our expert vein doctors in Chicago, you can book an appointment online, or call 855-673-2074.
Book a Consultation
Scheduling a consultation with one of our vein treatment experts is one of the best ways to determine the proper resolution for your varicose veins. The treatments can include sclerotherapy, laser or radiofrequency ablation, a medication called Varithena, or procedures such as Venaseal, or Clarivein.
Meet our Vein Specialists
Venous specialist | Harvard Medical School
Dr. Khimani is a nationally recognized leader in the field of venous medicine. She is an expert in Spider Vein and Varicose Vein Treatment based in New York City. While Dr. Khimani treats a variety of patients experiencing varicose vein problems, she also sub-specializes in the treatment of vein disease in women, including those with pregnancy and post-pregnancy related spider and varicose veins.
If you have varicose veins and spider veins, suffer from leg cramps, leg swelling, or restless leg syndrome, come see Dr. Khimani at our Vein Treatment Center NYC. Most procedures are covered by major medical insurances, including Medicare. Call us and get verified today.
We're preparing your estimate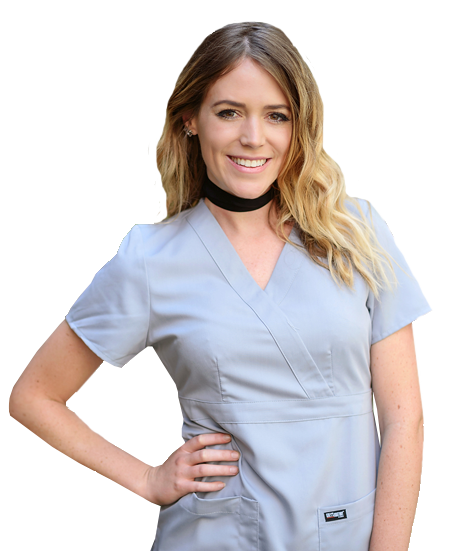 We need a bit more information from you to provide an accurate estimate. Stay tuned, one of our team members will reach out to you shortly to ask you a few questions and provide you with an estimate based on your medical needs and insurance coverage.
In the meantime, learn more about vein disease, treatments and find you local experts below:
We are one of the top spider vein and varicose vein treatment centers in the Nation, offering the latest treatments and the most state of the art technology. Our vein treatment center sources the best vein doctors and specialists from around the world.
Covered by most insurances, including Medicare.
Enter your information below to get started
By emailing us or contacting us via web form, you are accepting the inherent privacy limitations of online communication. For more information about internet privacy, please read our Communication by Email/Text document. Please respond "stop" to text messages to opt out.
How do I locate a top vein clinic in Chicago?
ultima modifica:
2020-02-23T06:13:22-05:00
da