Medical Group Discusses the Average Price of Spider Vein Treatment
Average Price of Spider Vein Treatment
Have you recently noticed that you have web-like clusters of blood vessels on the surface of your skin? These web-like clusters will probably be visible on your legs or thighs. While they may not be very painful, they will surely cause a lot of self-consciousness. That's why spider vein treatment is so important.
Spider veins are dense clusters of blood vessels that affect over 50% of all women at some point in their lives. People who have spider veins generally report that it affects their confidence levels, which affects their professional and social lives as well. But beyond that, spider veins are also often indicative of a deeper condition known as venous insufficiency, which calls for immediate medical attention.
There are two primary reasons why people generally avoid seeking spider vein treatment — cost and time. You may think that spider vein treatment costs may be extremely high or that the treatment will take a long time. But that's not at all true. In fact, the average price of spider vein treatment is extremely affordable and the procedure generally concludes within half an hour, especially if you seek treatment from a reputable vein treatment center like Vein Treatment Clinic.
In this article, we discuss what is the best spider vein treatment and the average price of spider vein treatment.
Sclerotherapy Spider Vein Treatment Costs
Sclerotherapy is hands-down the best spider vein treatment out there. This procedure has been around for decades and it's always successful. This is a minimally invasive, non-surgical spider vein treatment that causes little to no pain, has a negligible risk of side effects, and is highly effective.
During the sclerotherapy spider vein treatment, your vein doctor will simply inject a solution called sclerosant into your spider veins. This medicine will make the walls of your veins stick to each other, harden into scar tissues, and then gradually get absorbed by the body. Meanwhile, the accumulated blood will reroute to healthier veins.
A single sclerotherapy session is so effective that you can see up to an 80% reduction in spider veins in just a few weeks. Furthermore, since the whole procedure is conducted in the doctor's office with no recovery downtime, you don't even have to take time off your work or daily activities.
The average price of spider vein treatment is $700 for one session. In some cases, however, you may need to go for multiple sessions as well. Since spider vein treatment is considered to be a cosmetic treatment, it's not covered by insurance plans.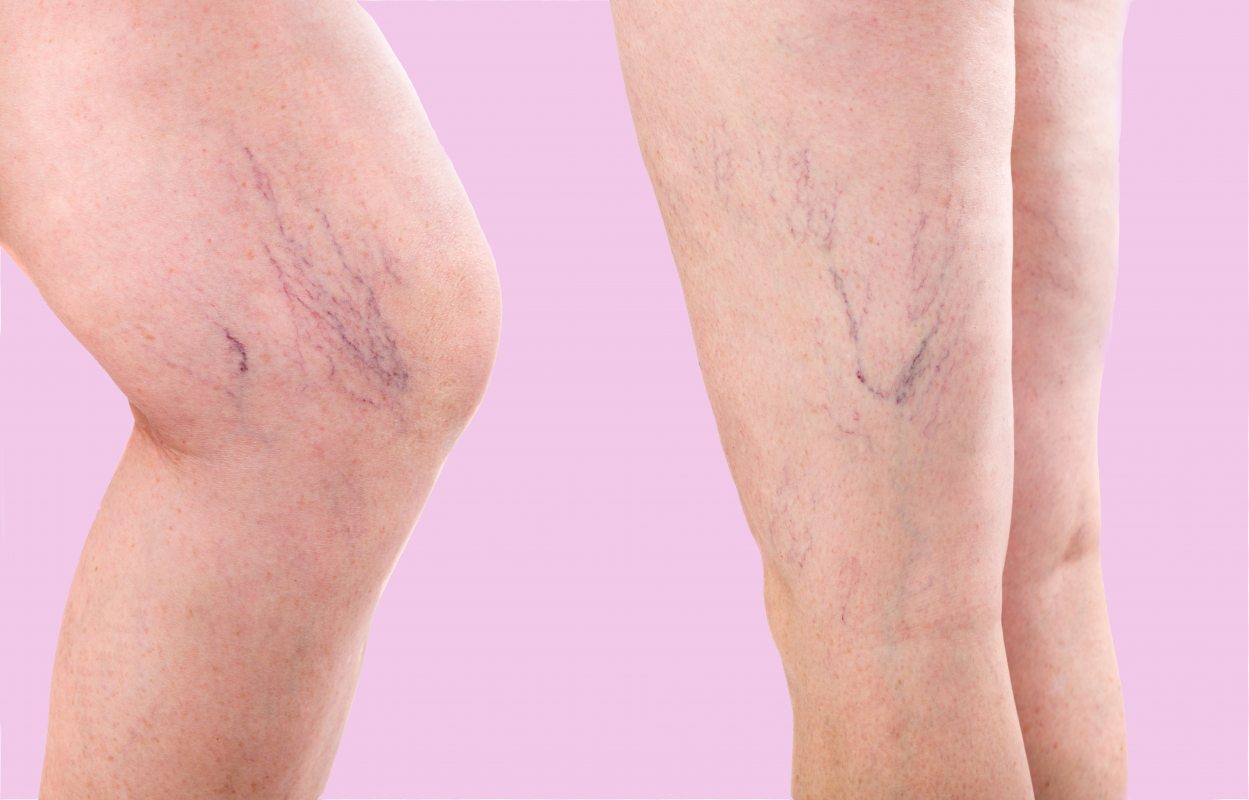 Varicose Vein Treatment Costs
The previously mentioned sclerotherapy treatment is perfect for spider veins. However, spider veins may also be a mere symptom of an underlying condition known as chronic venous insufficiency. This is a circulatory disorder in which your vein valves collapse and blood flows down and accumulates in your lower leg veins. When this happens, the accumulated blood applies pressure on the vein walls, which leads to vein dilation.
Over time, the veins can expand and appear on the surface of the skin in the form of spider veins or they may even protrude out of the surface of the skin in the form of varicose veins. That's why it's necessary for your vein doctor to diagnose the root cause of your spider veins and varicose veins as well.
If you're suffering from venous insufficiency, then sclerotherapy spider vein treatment won't cut it. In that case, the vein doctor will need to use treatments that will directly address the underlying diseased saphenous vein.
Radiofrequency Ablation
Radiofrequency ablation is a nonsurgical and minimally invasive procedure in which the vein doctor uses heat energy to affect the diseased vein and make it collapse. When the saphenous vein collapses, the accumulated blood reroutes to healthier veins. This procedure is often followed by sclerotherapy to treat the surface varicose veins and spider veins permanently.
The cost of radiofrequency ablation ranges from $1,500 to $3,000 or more, depending on the extent of the disease and several other factors. Since this procedure is medically necessary, it's covered by insurance plans. In fact, at VTC, we even use some of the remaining medicine to treat the spider veins during the same procedure so you can get the medical and cosmetic benefit, both covered by insurance.
Endovenous Laser Treatment
Endovenous laser treatment is a procedure in which the vein doctor channels a laser fiber and catheter into the diseased vein to use laser energy to destroy the vein. This procedure also treats the underlying root cause of spider veins to treat it permanently. However, this procedure causes a little more discomfort than radiofrequency ablation.
VenaSeal
VenaSeal is the simplest varicose vein treatment and it doesn't even require anesthesia. The vein doctor injects a vein glue into the diseased vein to fuse its walls and seal it shut. Over time the sealed and hardened vein will get absorbed by the body and the accumulated blood will reroute to healthier veins. This procedure isn't covered by insurance plans because it's extremely new and has only recently been approved by the FDA.
Treat Spider Veins and Varicose Veins Today
As you can see, the cost of vein treatment is pretty reasonable. If you only have spider veins, the average price of spider vein treatment is $700 per session without any insurance coverage. But if you have spider veins because of underlying vein disease, the cost of vein treatment may be covered by insurance plans.
At Vein Treatment Clinic, we thoroughly examine all of your symptoms and run diagnostic tests to determine if your spider veins are caused by venous insufficiency. Based on the results of the tests, we curate a treatment plan that's perfectly suitable and affordable for you. For more information, please schedule your spider vein treatment today.
Meet our Vein Specialists
Venous specialist | Harvard Medical School
Dr. Khimani is a nationally recognized leader in the field of venous medicine. She is an expert in Spider Vein and Varicose Vein Treatment based in New York City. While Dr. Khimani treats a variety of patients experiencing varicose vein problems, she also sub-specializes in the treatment of vein disease in women, including those with pregnancy and post-pregnancy related spider and varicose veins.
If you have varicose veins and spider veins, suffer from leg cramps, leg swelling, or restless leg syndrome, come see Dr. Khimani at our Vein Treatment Center NYC. Most procedures are covered by major medical insurances, including Medicare. Call us and get verified today.
We're preparing your estimate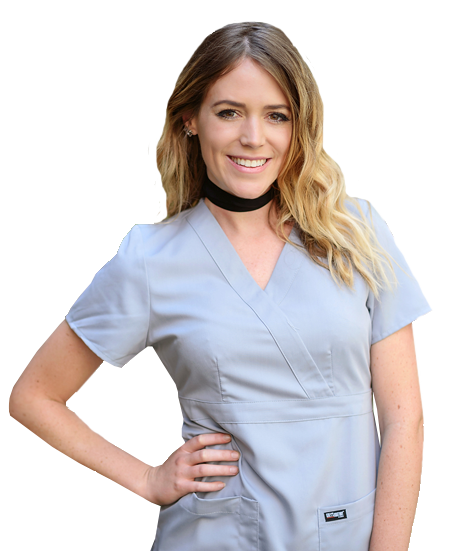 We need a bit more information from you to provide an accurate estimate. Stay tuned, one of our team members will reach out to you shortly to ask you a few questions and provide you with an estimate based on your medical needs and insurance coverage.
In the meantime, learn more about vein disease, treatments and find you local experts below:
We are one of the top spider vein and varicose vein treatment centers in the Nation, offering the latest treatments and the most state of the art technology. Our vein treatment center sources the best vein doctors and specialists from around the world.
Covered by most insurances, including Medicare.
Enter your information below to get started
By emailing us or contacting us via web form, you are accepting the inherent privacy limitations of online communication. For more information about internet privacy, please read our Communication by Email/Text document. Please respond "stop" to text messages to opt out.
Medical Group Discusses the Average Price of Spider Vein Treatment
ultima modifica:
2019-08-21T15:25:15-04:00
da