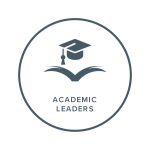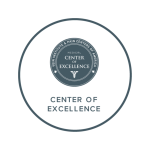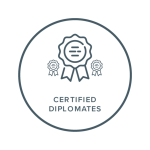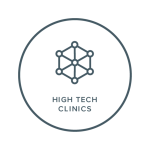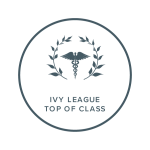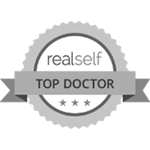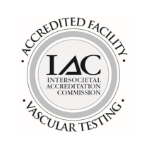 WE OFFER FREE INSURANCE VERIFICATION
Vein Clinics in

California
Call to book an appointment:
5330 Carroll Canyon Rd Suite 140, San Diego, Ca, 92121
1270 S Winchester Blvd Suite 102, San Jose, CA 95128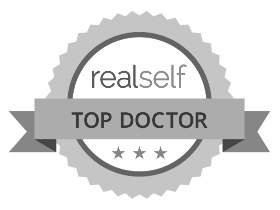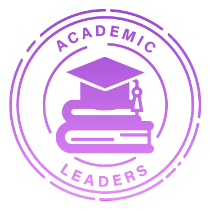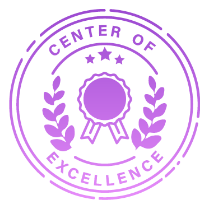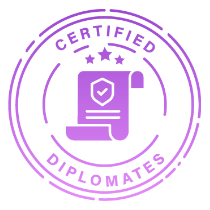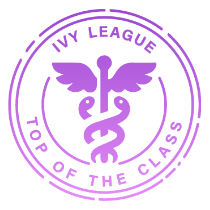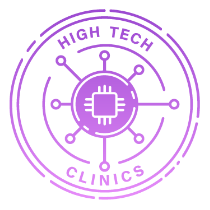 Progress in the field of vein treatment has outpaced almost any other medical technology over the past three decades. With the development of minimally invasive spider and varicose vein treatment options, addressing your vein problems has gone from awful and unreliable to safe and effective awesome. But the number of different treatment options can almost seem overwhelming, and selecting the best type of vein treatment, vein specialist, and vein clinic can be tricky.
Before we address treatment options, it's important to understand a few basics about veins: most spider and varicose veins are due to an underlying condition called "venous insufficiency" or "vein disease". In venous insufficiency, veins slightly below the surface of the skin aren't functioning efficiently. Instead of bringing blood back to the heart, the blood pools in the legs. This results in increased pressure, which can cause your body to form spider and varicose veins. A good vein doctor will always check for venous insufficiency before addressing any spider or varicose veins. Most of the time, venous insufficiency can be easily addressed. Without addressing this underlying cause, it may make it every difficult to treat the spider and varicose veins on the surface.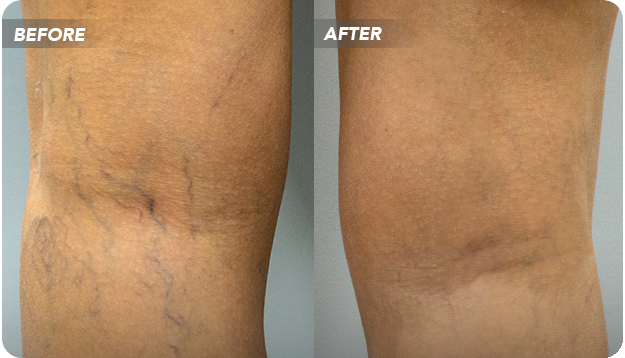 5 Reasons Why the Spider and Varicose Vein Treatment Center is the Top Vein Clinic in California:
We Provide Minimally Invasive Vein Treatments in California
Chronic venous insufficiency is an extremely common circulatory disorder wherein your vein valves collapse, and blood accumulates in your leg veins. The symptoms of vein disease include leg heaviness, restless leg syndrome, leg pain, leg swelling, spider veins, and varicose veins. Even though spider veins and varicose veins may seem benign, the underlying vein disease is incredibly dangerous. If left untreated, venous insufficiency may eventually lead to skin disease, skin discoloration, leg ulcers, and deep vein thrombosis.
If you have any of the signs or symptoms of vein disease, you must consult a reputable vein center in California. And that's where we come in. Vein Treatment Clinic is a state-of-the-art vein center that provides minimally invasive procedures for spider veins, varicose veins, and the underlying venous insufficiency. Instead of using complicated and risky vascular surgeries, we use non-surgical, minimally invasive, and painless vein treatments, like radiofrequency ablation, endovenous laser ablation, VenaSeal, and sclerotherapy.
The following are the leading minimally invasive vein treatment options at our vein centers in CA:
Radiofrequency ablation for varicose veins and the underlying venous insufficiency.

Endovenous laser ablation for varicose veins and the underlying venous insufficiency.

VenaSeal for varicose veins and the underlying venous insufficiency.

Ambulatory phlebectomy for superficial varicose veins on the skin's surface.

Sclerotherapy for small varicose veins and spider veins.
Minimally Invasive Spider Vein and Varicose Vein Treatments (Click Here)
Minimally invasive vein treatments are far better than surgeries because they're non-surgical, cause little-to-no pain and discomfort, conclude within an hour with no downtime, and have a negligible risk of complications. In fact, most of the patients who seek vein treatments at our vein centers resume their regular activities and work the same day. You can expect similarly swift, convenient, and reliable vein treatments at our vein centers in San Diego and San Jose
Our Team of Vein Specialists are ready to take care of your health
Do you have any symptoms? Learn about what vein treatment is best for you
Want to See Results of Patients Like You?
We're Led by Nationally-Recognized Vein Doctors in California
Vein Treatment Clinic's state-of-the-art facilities in San Jose and San Diego are led by exceptionally talented and nationally-recognized vein doctors. Our vein doctors are board-certified, fellowship-trained, and specialize in the latest minimally invasive vein treatment. However, most importantly, they have excellent bedside manners. They walk you through every step of the vein treatment process to ensure you have complete clarity about the procedures.
Our nationally-recognized vein doctors curate personalized vein treatments that address the root cause of your vein problems. Instead of following a cookie-cutter treatment plan, they curate each vein treatment according to your unique goals and concerns. They administer vascular imaging tests to identify the root cause of your vein problems, based on which they curate a unique treatment. No two patients are alike, even if their symptoms seem similar — our personalized approach to vein treatments allows us to maintain a flawless track record.
Learn about what vein treatment is best for you
We Have a State-of-the-Art and Accredited Vascular Center in CA 
Our California vein clinics are formally recognized and accredited as vein centers of excellence. This indicates that we have state-of-the-art infrastructure, exceptional vein doctors, stay abreast of the latest vein treatments, excellent standards of patient care, and that we adhere to numerous standards and guidelines. Our accredited status makes us one of the most reputable vascular centers in the country.
Why is this important to you?
Want to See Results of Patients Like You?
Free Insurance Verification
Handling insurance details can be insanely difficult. However, at VTC California, you don't have to handle the insurance details on your own. Our individual insurance concierge will handle all your insurance details, answer all your questions, and help you get optimal insurance coverage. We provide free insurance verification even before the appointment, so you know what you'll owe at the end of the treatment with and without insurance — no surprise billing. We also accept all major insurance plans, including Medicare.
To check if insurance will cover your vein treatment, call (888) 827-7441.
Set a meeting with one of our insurance specialists
We Have Conveniently-Located Vein Clinics in CA
We maintain consistency and excellence across all our vein centers in California. Whether you consult our vein doctors in San Jose or San Diego, you'll find the same cutting-edge technologies, vein treatment process, and equally talented vein doctors.
The following is an overview of our California vein centers' locations:
Our San Diego spider and varicose vein treatment center is located at 5330 Carroll Canyon Rd Suite 140, a short drive from the Westfield UTC shopping center in the La Jolla neighborhood.
Our San Jose spider and varicose vein treatment center located at 1270 S Winchester Blvd, right beside the Winchester & Payne bus stop.
Not sure what center in closer to you? Learn more about our locations
Discover our patient's success stories
Our Locations are Conveniently Located! Find your nearest clinic here:
At California Spider and Varicose Vein Treatment Centers, we have highly-rated vein doctors ready to provide expert care.
Non-Surgical Varicose & Spider Vein Treatments in California
Vein Clinics Across the Nation
Varicose Vein Clinics in California