WE OFFER FREE INSURANCE VERIFICATION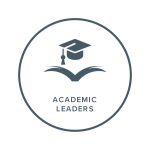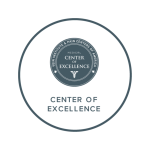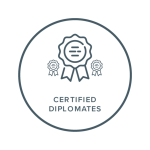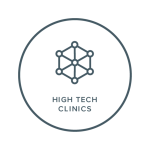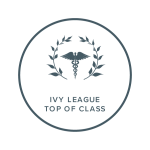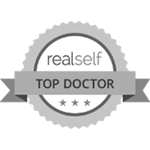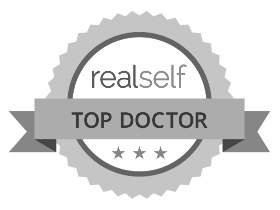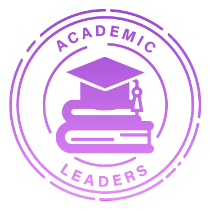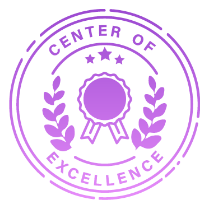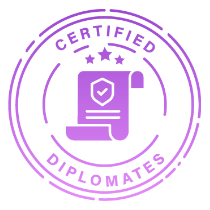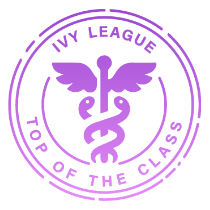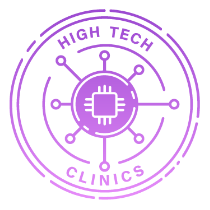 Progress in the field of vein treatment has outpaced almost any other medical technology over the past three decades. With the development of minimally invasive spider and varicose vein treatment options, addressing your vein problems has gone from awful and unreliable to safe and effective awesome. But the number of different treatment options can almost seem overwhelming, and selecting the best type of vein treatment, vein specialist, and vein clinic can be tricky.
Before we address treatment options, it's important to understand a few basics about veins: most spider and varicose veins are due to an underlying condition called "venous insufficiency" or "vein disease". In venous insufficiency, veins slightly below the surface of the skin aren't functioning efficiently. Instead of bringing blood back to the heart, the blood pools in the legs. This results in increased pressure, which can cause your body to form spider and varicose veins. A good vein doctor will always check for venous insufficiency before addressing any spider or varicose veins. Most of the time, venous insufficiency can be easily addressed. Without addressing this underlying cause, it may make it every difficult to treat the spider and varicose veins on the surface.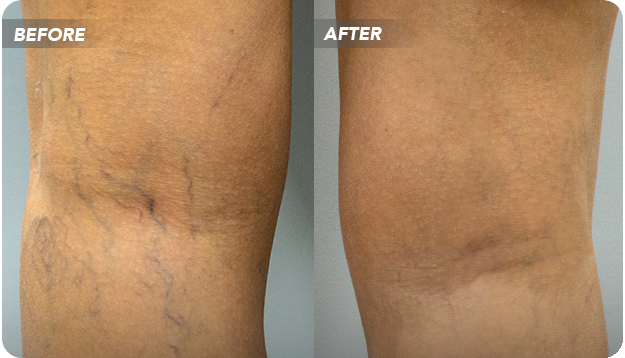 5 Reasons Why the Spider and Varicose Vein Treatment Center is the Top Vein Clinic in New Jersey:
We Provide Cutting-Edge Treatments and Technologies in New Jersey, NJ
Studies show that over 30 million Americans suffer from spider veins, varicose veins, or other symptoms of venous insufficiency (the underlying medical condition responsible for your unhealthy leg veins.) If you're experiencing leg heaviness, frequent leg cramps, leg pain, and restless leg syndrome, or if you're unhappy with the appearance of your legs, we're here for you.
You may have come across our vein center while looking up the search terms "vein treatment near me." Or you may have heard about us from a friend. Either way, we're glad you've made the first step towards restoring your vascular health and cosmetic appearance. At our vein clinics in New Jersey, we provide highly-personalized and minimally invasive vein treatments to address your specific goals and concerns.
We only provide non-surgical, minimally-invasive, outpatient, and comfortable vein treatments, including:
Radiofrequency Ablation for varicose veins and the underlying venous insufficiency.

Sclerotherapy for small varicose veins and spider veins on the skin's surface.

VenaSeal (Vein Glue) for varicose veins and underlying vein disease.

Endovenous Laser Ablation for varicose veins and underlying venous insufficiency.
Your Comprehensive Guide to Vein Treatment (Click Here)
The vein doctors and vascular surgeons at our NJ vein centers remain abreast of the latest research and developments in vein treatments, technologies, and science. They collaboratively curate a personalized vein treatment plan that's effective, comfortable, convenient, and affordable for you. Most of our patients opt for vein treatments during their lunch break and resume their daily activities immediately after the procedure. You can expect similarly convenient and reliable treatments at our vein clinics in Clifton, Paramus, Woodbridge, Scotch Plains and Woodland Park.
Our Team of Vein Specialists are ready to take care of your health
Do you have any symptoms? Learn about what vein treatment is best for you
Want to See Results of Patients Like You?
Our Nationally-Recognized Vein Doctors Personalize Each Treatment for YOU
The vein care staff at our New Jersey vein clinics put your convenience and comfort front and center. We never keep you waiting or rush you through the consultation — our vein doctors patiently answer all your questions and concerns to ensure you have complete clarity. Our patient representatives are also available to answer all your questions and concerns at extended hours.
Our vein specialists provide individualized care — they have a hands-on approach to all vein treatments. Furthermore, a vein doctor is available in our vein clinic at all times, including the weekends. We also recognize that two patients with similar varicose veins and spider veins may have different goals or underlying problems. As such, we customize each treatment for the individual.
Learn about what vein treatment is best for you
Our NJ Vein Clinic is an Accredited Vascular Center.
Our New Jersey vein clinics are formally recognized as vein centers of excellence — a feat accomplished after passing numerous standards and guidelines. Our accredited status guarantees the highest standards of staff, physicians, equipment, and patient care. This credential is only awarded to the country's leading vein centers.
Why is this important to you?
Want to See Results of Patients Like You?
Our NJ Vein Centers are Conveniently Located
All our nationally-recognized vein doctors provide highly-curated and personalized vein treatments to address your unique concerns. Whether you consult our vein doctors in our Paramus, Clifton, Scotch Plains, Woodbridge, or Woodland Park, NJ, facilitates, you can rest assured of the same standards of exceptional patient care. We also use the same cutting-edge technologies and provide the same vein treatment options in each location.
The following is an overview of each vein center's location and nearby landmarks:
Not sure what center in closer to you? Learn more about our locations
Discover our patient's success stories
We Ensure your NJ Vein Treatment is Affordable.
Insurance coverage can be confusing, overwhelming, and often messy. But you don't have to deal with that alone. We provide free insurance verification, and our individual insurance concierge is available at all times to answer your questions. We have a strict no surprise billing policy, so you can proceed with the treatment after knowing exactly how much you'll owe at the end.
To check if insurance will cover your vein treatment, call (888) 827-7441.
Set a meeting with one of our insurance specialists
Non-Surgical Varicose & Spider Vein Treatments in New Jersey
Our Locations are Conveniently Located! Find your nearest clinic here:
At New Jersey Spider and Varicose Vein Treatment Centers, we have highly-rated vein doctors ready to provide expert care.
Vein Clinics Across the Nation
Varicose Vein Treatment Clinics in New Jersey