Are you ready to begin your journey to healthier, better-looking legs?
Meet the vein doctors that will help you: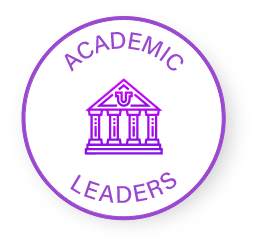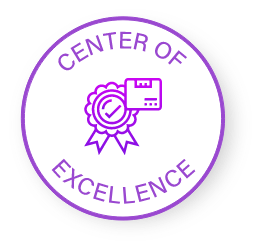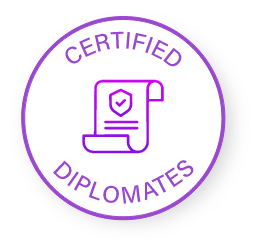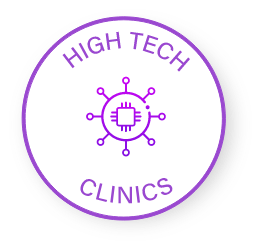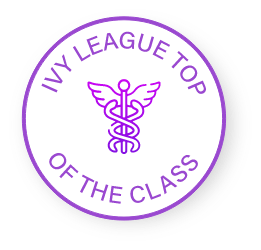 What is a vein doctor called?
Vein doctors are called "phlebologists," and they specialize in the diagnosis and treatment of disorders related to the veins, such as spider veins, varicose veins, blood clots, and leg ulcers.
What kind of doctor specializes in vein?
Vein doctors and vein treatment specialists focus on varicose and spider veins. Vein doctors can come from numerous medical specialties, including cardiologists, emergency medicine doctors, anesthesiologists, and hospitalists, provided they undergo specialized training to diagnose and treat vein-related problems, such as spider veins and venous insufficiency.
What is the best vein treatment?
The best vein treatment for you will be determined by your vein doctor after your initial consultation, and a conversation about your specific goals when pursuing vein treatment. Some of the best treatments for varicose and spider veins include sclerotherapy, radiofrequency ablation, and VenaSeal. 
How much does it cost to treat veins?
Vein treatments are often covered by most major insurances, including Medicare. However, if you wish to pay out of pocket, the cost can range between $800 and $3000.
Are varicose vein treatments covered by insurance?
Varicose vein treatments are often covered by insurance, especially if you have chronic venous insufficiency, the circulatory disorder responsible for most vein problems. Please request a free insurance verification to determine if your treatment will be covered by your insurance plan.
9 Reasons Why Patients Choose Our Spider And Varicose Vein Doctors
You will receive the best care available.
Our medical directors are Harvard-trained leaders In the field of vascular medicine. They have developed treatment algorithms and high safety standards that's followed by all of our clinics. Our vein doctors are compassionate, board-certified experts who listen carefully to your unique symptoms and goals, and come up with a custom-tailored plan just for you. Your questions will be answered and your concerns will be addressed at every step of the way.
Our Team of Vein Specialists are ready to take care of your health
Your treatment plan is customized based on your individual needs and priorities.
We employ a collaborative approach to every case: our doctors and staff spend time discussing each patient, and use resources across our broad network of facilities. Our medical directors review each case and perform rigorous quality assurance. When you meet one of us, you meet all of us, including our Harvard-trained leadership team.
Learn about what vein treatment is best for you
Want to See Results of Patients Like You?
You will receive the highest quality of care.
Our state of the art facilities are double-accredited in vascular medicine and vascular imaging – very few vein clinics qualify for this double certification. We completed a rigorous approval process with the Intersocietal Accreditation Commission to earn recognition for our high standard of care at each facility. We demonstrated superior quality, safety and performance on extensive review. *New clinic sites may be in the approval process at the time of publication.
Let us take care of your health
Our care team consists of board-certified vein doctors with extensive experience.
Our doctors come from a diverse range of medical backgrounds. Combined with our collaborative approach, this gives us a distinct edge over smaller practices or practices that limit hiring to one field of medicine. Each of our physicians is recognized by the American Board of Venous and Lymphatic Medicine, the gold standard by which all vein doctors are judged. In order to achieve ABVLM certification, all physicians must pass a rigorous examination, and attend annual conferences or participate in research, ensuring that they are familiar with the latest treatments and research.
New team members may be in the board certification process.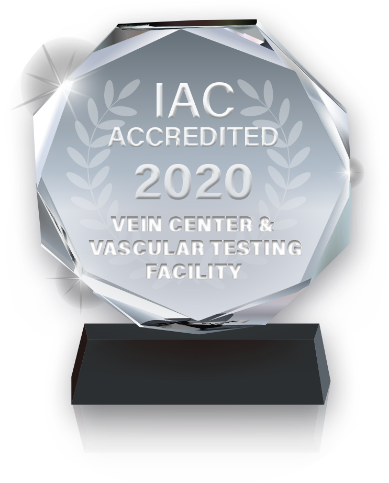 Your medical care has a 5-star track record.
We receive consistently positive feedback from all our patients nation-wide, check out our reviews on Google, Realself, and Facebook.
Discover our patient's success stories
You are the priority.
Our doctors are approachable and accessible via text or phone call during your treatment process. You will be assigned a concierge coordinator who will be with you for your entire journey so your questions will always be answered and your concerns will be addressed. Our goal is to make vein treatment as easy as possible, and our patients are consistently pleasantly surprised by how much we achieve with no down-time and no discomfort.
Do you have any question? click below for more information of your first visit
Your out-of-pocket cost will be clear and transparent throughout your journey.
We understand navigating insurance coverage is difficult, but it doesn't have to be. We have insurance specialists on standby to answer any insurance questions you may have. Before any treatment is completed, we will work closely with your insurance company to make sure you are covered and our team will explain your entire cost structure and responsibility. We will handle all paperwork on your behalf. *Patients with appropriate insurance coverage must meet medical necessity requirements specific to each insurance company, possibly including a trial of compression stockings for more than 3 months, discomfort associated with their veins (leg heaviness, leg cramping, inability to stand for prolonged periods), etc.. Your Vein doctor will assess you fully to discover if you meet these requirements
We understand insurance information can be overwhelming.
Set a meeting with one of our insurance specialists.
Not sure what center is closer to you? Learn more about our locations.
We use the BEST brand-name, brand-new, equipment only.
Our endovenous catheters (the devices we use to seal unhealthy veins) are made by medtronic, the premium manufacturer of vein treatment equipment. Where other vein centers use refurbished supplies or off-brand equipment to save money, we put our patients first. The devices used on your legs are discarded afterwards, so your risk of complications is as low as possible. In short: we put you first.
Join thousands of happy patients. Check our Before and After gallery to discover a life-changing experience.
Want to See Results of Patients Like You?
Meet Our Team Of Vein Doctors
We know health insurance is confusing so we will help you check if you're covered:

Ivy-League Trained Vein Doctors
Our doctors are qualified Vein Doctors and are specialists in the latest cutting edge technology in vein medicine. They have over 50 combined publications, have been featured on TV and Print Media. Their academic expertise, combined with exceptional bedside manner, ensure full patient satisfaction.

We are Industry Leaders
We are a center of excellence for vein medicine. We follow the latest guidelines for patient safety and our doctors regularly attend conferences & contribute to academia. We regularly have doctors from all over the country shadow and observe in our clinic.

Our Doctors Are Certified Diplomates
Our doctors are Certified Diplomates vein doctors. You should always ask if your vein doctor has a certification specifically in Vascular Medicine. In order to be Certified Diplomates in vein medicine, our doctors have to undergo vigorous residency training followed by fellowship specialization.

We Are IAC Accredited
We are proud to receive IAC Accreditation for vascular testing…but what does that mean exactly to you? Through the accreditation process, each aspect of our daily operation is assessed as well as the consequential impact on quality of care provided to our patients. IAC Accreditation sets the standard for vascular health care and the promotion of quality patient care. 
Start Your Vein Treatment Journey Today
Top Qualities you Should Look for in a Vein Doctor