WE OFFER FREE INSURANCE VERIFICATION

Does insurance cover my vein treatment?
FIND OUT FREE OF CHARGE
Simply call our complimentary medical insurance concierge now:
Our Vein Clinic is a Top-Rated Vein Center for Spider and Varicose Vein Treatment
Ivy League Medical Directors
Did you know most vein treatments are covered by insurance? That's not the only good news we'll share at your initial consultation!
Get Hopeful. We Like to Change Lives.
We've helped over 10,000+ patients like you.
Check out their results: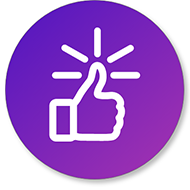 Effectiveness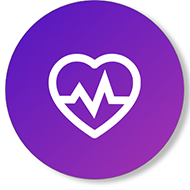 Likelihood of Insurance Coverage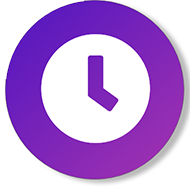 Recovery Time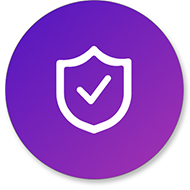 Customized Approach





Ready to Begin Your Vein Treatment Journey With Us?
Learn more about your vein condition and book a consultation today.
We look forward to meeting you. Got questions? Visit our Vein Treatment FAQ page.
What Can I Expect from the Vein Treatment Clinic Closest to me?
We're all about convenience. Are you?
Are you a new patient? Loved one, family member, friend or caregiver? Let us help you! Call us today at (888) 827-7441
Find your closest vein treatment clinic
Our patients love us, you will too!
Your medical care has a 5-star track record. Our vein centers continuously receive 5-star ratings across all review sites, including google, facebook, and real self. Learn more about our patient success stories here.
My experience with this Vein Treatment Center has been more than pleasant and satisfactory. I was suffering from pain and swelling for a few years and the treatment provided worked 100%. I am so glad I took the decision to get my veins treated. The medical staff was super courteous and professional all the time.
I highly recommend the Vein Treatment Clinic. I finally decided in August this year to do something about my varicose veins. I had put it off for so many years and my veins were only getting worst. I was nervous about choosing the right medical group for treatment as you can hear horror stories. But from the moment I booked my first appointment over the phone I had a feeling I choose the right place. Dr Montoya is a fantastic vein specialist who is very professional, he also explains every detail of the procedure and puts you at ease. You can tell he takes great pride in his profession (I also have the legs to prove it now) But I can't leave out Cassandra the Vascular Sonographer who just goes out of her way to make sure you are comfortable, answers any questions you have and is just a complete sweetheart who takes great pride in her job and is credit to the medical group.
Outstanding experience, highly recommend! Staff were professional and very helpful. The offices were clean and everyone adhered to COVID regulations. Dr. Montaya is an exceptional physician, patiently described all procedures, follow up treatment and calmly answered all my questions and helped me feel very safe and comfortable. And Cassandra a great tech! THANK YOU!
Did you know that most vein treatments are covered by insurances, including Medicare?

FILL OUT THIS FORM FOR FREE INSURANCE VERIFICATION
Suffering from symptoms of vein disease?
These are the top Vein Treatments:
Your vein treatment is customized based on your unique needs and preferences, and is performed utilizing the latest technology. Whether you are concerned about unsightly spider or varicose veins, or you are suffering from leg discomfort, heaviness, swelling, restlessness or muscle cramps, our vascular doctors have a vein treatment option for you. Learn more about our vein treatments here.
Not sure what is best for you? Book a consultation

If you have more questions regarding any of the treatments or conditions, please consult with one of our vein treatment doctors located in New York, New Jersey, Long Island, Maryland and California. All of our doctors are board certified and routinely perform all types of procedures with the highest standard of care and expertise.
Learn more about your clinic