Expert tips on how to find a good vein doctor
Wondering how to find a good vein doctor? Here is some advice from a top medical clinic
More than half of older Americans have visible veins on their legs. These can either be varicose veins – those twisted, bulging rope-like structures, or smaller, fine bluish lines called spider veins. These veins are more than just unsightly blemishes – they can indicate the presence of underlying vein disease, called chronic venous insufficiency. Treating visible veins, therefore, needs both experience and skill, and choosing the right vein doctor is important. Here's a list of what you need to evaluate when you look for a vein doctor.
Does your vein doctor have the right credentials to treat vein disease?
Almost any doctor can technically treat vein disease, but your chances of success increase when you specifically choose a vein specialist. Vein doctors called phlebologists, are specialists who have received special training in the diagnosis and management of vein disease. Seeing a phlebologist will ensure that there are no mistakes made in the diagnosis of your vein condition. A vein doctor may have a background in internal medicine, anesthesiology, or even surgery – some of the best vein experts are vascular surgeons. Regardless of their background, ensure that you choose a board-certified physician who has a recognized accreditation in the field of vein medicine.
Does your vein doctor offer minimally invasive vein treatment?
Traditionally, the only method to treat varicose and spider veins was to remove the entire vein surgically. This required invasive surgery, necessitating the use of anesthesia and needing a long recovery time. However, vein treatment today has advanced considerably with the introduction of minimally invasive treatment. Modern vein treatment can be done in the outpatient clinic under local anesthesia – In fact, the most advanced forms of treatment like VenaSeal do not even require local anesthesia! This treatment aims at blocking blood circulation through the defective vein. Once blood stops flowing through the vein, the vein becomes defunct, and slowly gets absorbed by body enzymes.
Unlike surgery, minimally invasive vein treatment is quick – can be done in less than an hour, and requires absolutely no recovery time. So, you would need to choose a vein doctor who treats varicose veins with minimally invasive vein treatment, and prefers this to traditional treatment for varicose and spider veins.
Does your doctor focus exclusively on vein treatment?
If your doctor works in a vein clinic that does exclusive vein treatment procedures, chances are they have a vast amount of training and experience in this field. If your doctor has had years of experience in performing vein treatments, they are well aware of what can go wrong, what mistakes not to make, and what treatments will provide the best outcomes. Besides this, exclusive focus can be a sign of the doctor's love for and dedication to vein medicine. Obviously, choosing a doctor who loves his job will increase your chances of better outcomes!
Is your vein doctor kind and compassionate?
Your vein doctor may be the best specialist available – but it is equally important that you feel comfortable and able to bond with him or her. Your vein doctor should be patient enough to answer all your questions, and should be willing to explain the treatment process, including anticipated complications in detail. Vein doctors who come across as caring individuals are more likely to treat you as a person, and not just as another case.
Does your vein doctor accept insurance?
Symptomatic vein disease is usually covered by insurance. You should ensure that your vein doctor accepts the kind of insurance coverage you carry. Vein treatment can be expensive, and you don't want to end up paying out of your pocket. Even if you have a symptomless condition, such as spider veins, your doctor should be able to evaluate you for underlying venous insufficiency. Since treating spider veins usually is not covered by insurance, you shuld at least be able to ensure that the veins don't recur – which can easily happen if you don't get the underlying venous insufficiency diagnosed and treated.
VTC – Delivering vein treatment at the hands of trusted experts.
If you find the thought of going through the above list exhausting, don't worry. The Vein Treatment Clinic offers treatment for both varicose and spider veins through premier, trusted vein specialists. At VTC, we employ doctors based solely on their merit and skill, and we have put together a team of board certified, Ivy-League trained, top-notch vein specialists. Our vein doctors believe in offering minimally invasive vein treatment that is tailored to you, as an individual. VTC has state of the art equipment that allows our vein experts to perform advanced treatment procedures. Our support staff, from the front desk to the nurse are all warm, compassionate and work seamlessly with our doctors to ensure that you receive the very best of vein care.
If you have any questions regarding vein disease or the treatment process, feel free to talk to one of our vein experts today! You can call 855-386-0195 or book an appointment online.
Meet our Vein Specialists
Venous specialist | Harvard Medical School
Dr. Khimani is a nationally recognized leader in the field of venous medicine. She is an expert in Spider Vein and Varicose Vein Treatment based in New York City. While Dr. Khimani treats a variety of patients experiencing varicose vein problems, she also sub-specializes in the treatment of vein disease in women, including those with pregnancy and post-pregnancy related spider and varicose veins.
If you have varicose veins and spider veins, suffer from leg cramps, leg swelling, or restless leg syndrome, come see Dr. Khimani at our Vein Treatment Center NYC. Most procedures are covered by major medical insurances, including Medicare. Call us and get verified today.
We're preparing your estimate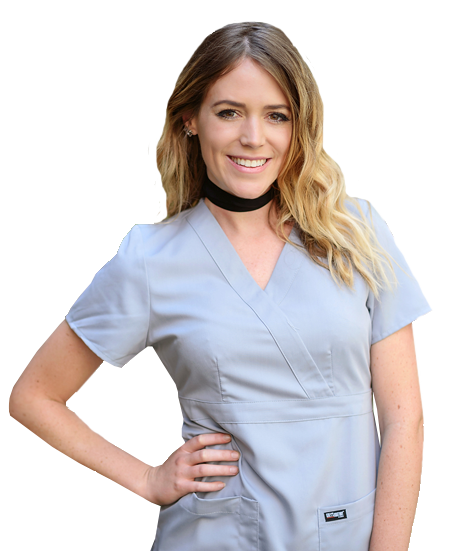 We need a bit more information from you to provide an accurate estimate. Stay tuned, one of our team members will reach out to you shortly to ask you a few questions and provide you with an estimate based on your medical needs and insurance coverage.
In the meantime, learn more about vein disease, treatments and find you local experts below:
We are one of the top spider vein and varicose vein treatment centers in the Nation, offering the latest treatments and the most state of the art technology. Our vein treatment center sources the best vein doctors and specialists from around the world.
Covered by most insurances, including Medicare.
Enter your information below to get started
By emailing us or contacting us via web form, you are accepting the inherent privacy limitations of online communication. For more information about internet privacy, please read our Communication by Email/Text document. Please respond "stop" to text messages to opt out.
Expert tips on how to find a good vein doctor
ultima modifica:
2019-08-21T13:19:21-04:00
da