How Sclerotherapy Gives you Summer Ready Legs — According to Medical Group
How Sclerotherapy Gives you Summer Ready Legs
Spider veins are always a source of considerable distress and social anxiety for women and men alike. When the summer comes around, we just want to enjoy the weather and have the perfect set of legs for photographs at the beaches! But that's not really possible if you have spider veins and varicose veins on your legs.
You can't go to pool parties and beaches or even wear dresses because you're afraid people will see your legs. As such, you become reclusive and hide away from social situations, which increases your sense of isolation and can also lead to mental health issues.
You should, however, know that you're not alone here. According to the U.S. Department of Health and Human Services' Office on Women's Health, over 50% of all women suffer from vein diseases of various kinds, including spider veins. This is an extremely common issue and it has a simple solution. In this article, we'll discuss how sclerotherapy gives you summer ready legs so you can reclaim your self-confidence!
What are Spider or Varicose Veins?
Spider veins are thin and wispy blood vessels visible just beneath the upper layer of the skin in the form of dense red clusters, sort of resembling spider webs or tree branches. Varicose veins are large and swollen blood vessels that bulge out of the surface of the skin and they appear in the form of trunks or knotted ropes.
What Causes Spider or Varicose Veins?
Regardless of whether you have spider or varicose veins, they are both caused by the same circulatory disorder — chronic venous insufficiency. This is a condition in which the valves in the veins — the ones that ensure blood flow to the heart and doesn't leak back down to the legs — fail. This causes blood to pool down in the lower leg veins, which, over time, leads to vein dilation and the formation of spider or varicose veins.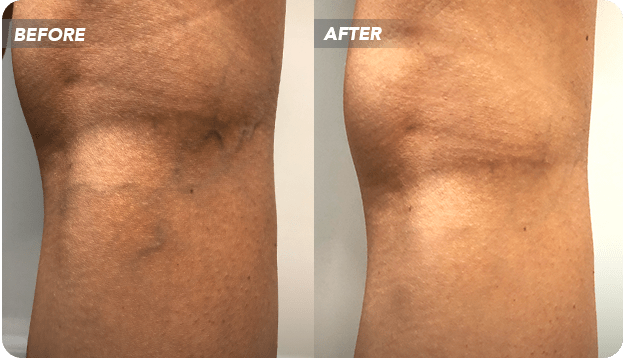 Why are Vein Treatments Important?
Vein treatment is important for a number of reasons, but the following is a brief summary.
Getting Summer Ready Legs: As already mentioned, spider veins can make you extremely self-conscious, which makes it impossible to enjoy summer days and parties because of how your legs look.
Mental Health: The sustained isolation and lack of confidence caused by spider veins also lead to mental health issues like social anxiety and depression.
Complications of Vein Disease: Spider veins are generally symptomatic of deeper underlying vein disease, as explained above. As such, if you leave spider veins untreated and undiagnosed, they may eventually progress and become physically dangerous. Over time, vein disease can lead to excessive bleeding, skin diseases, discoloration of the skin, leg ulcers, and even deep vein thrombosis.
What is Sclerotherapy Treatment?
Sclerotherapy is the ideal minimally invasive treatment for spider veins and superficial varicose veins, provided you're not suffering from underlying vein disease.
During the sclerotherapy procedure, the vein doctor injects a sterile solution known as sclerosant into the surface veins. This causes all of the superficial spider or varicose veins to close down, which reroutes all the accumulated blood to healthier veins to restore smooth blood circulation to the heart. The spider veins, meanwhile, harden into scar tissues and gradually disappear in a few weeks.
Advantages of Sclerotherapy
Sclerotherapy is the ideal treatment for spider veins for a number of reasons:
It relieves all of the worst symptoms associated with spider veins such as leg heaviness, cramps, restless leg syndrome, burning sensations, etc.
Sclerotherapy has been practiced since the 1930s so it's a tried and tested procedure with a high success rate of 97%.
It's extremely effective and you can see immediate results and it gets rid of up to 80% of the spider veins within 2 to 3 weeks — a lot faster than any other treatment available.
The whole procedure only takes about 30 minutes so you can even get it done during your office lunch break.
There's no recovery downtime so you can resume your daily activities without interruption.
There's an extremely minimal and negligible risk of side effects.
Candidates for Sclerotherapy
Sclerotherapy is suitable for most people. The only people who shouldn't go for sclerotherapy are pregnant women, those with a history of blood clots, or those whom the physician may have deemed otherwise unsuitable. You should also stop drinking alcohol and coffee or smoking a few days before the treatment.
Furthermore, you can supplement your sclerotherapy procedure by also wearing compression stockings. This will apply greater pressure on your spider veins and facilitate blood circulation to the heart, thus aiding in the healing process.
Cost of Sclerotherapy
The average cost of a single sclerotherapy session is $700. However, it's possible that you may need to return for repeated sessions depending on the extent of your spider veins. That's why it's recommended to seek sclerotherapy treatment as soon as you notice spider veins — so you can treat them with a single session.
Best Spider or Varicose Veins Treatment
Vein Treatment Clinic is the best spider or varicose veins treatment center in the US. Our board-certified vein doctors thoroughly assess your condition and run imaging tests in order to diagnose the root cause of your spider veins. If your spider veins aren't triggered by underlying vein disease, they proceed with sclerotherapy treatment. However, if you also have venous insufficiency, they curate a more thorough treatment plan for your needs. Sclerotherapy gives you summer ready legs, so schedule an appointment today.
Meet our Vein Specialists
Venous specialist | Harvard Medical School
Dr. Khimani is a nationally recognized leader in the field of venous medicine. She is an expert in Spider Vein and Varicose Vein Treatment based in New York City. While Dr. Khimani treats a variety of patients experiencing varicose vein problems, she also sub-specializes in the treatment of vein disease in women, including those with pregnancy and post-pregnancy related spider and varicose veins.
If you have varicose veins and spider veins, suffer from leg cramps, leg swelling, or restless leg syndrome, come see Dr. Khimani at our Vein Treatment Center NYC. Most procedures are covered by major medical insurances, including Medicare. Call us and get verified today.

Vein Treatment
Cost Calculator
We're preparing your estimate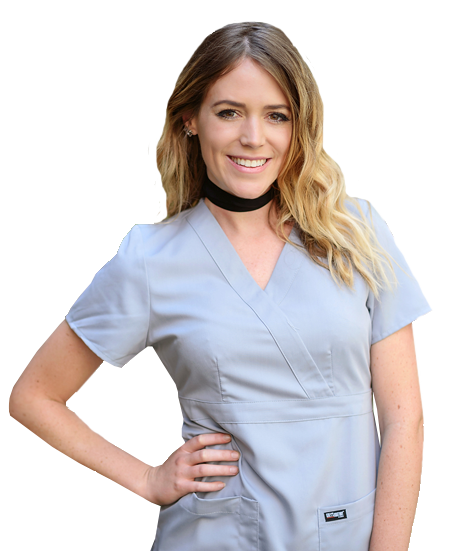 We need a bit more information from you to provide an accurate estimate. Stay tuned, one of our team members will reach out to you shortly to ask you a few questions and provide you with an estimate based on your medical needs and insurance coverage.
In the meantime, learn more about vein disease, treatments and find you local experts below:
We are one of the top spider vein and varicose vein treatment centers in the Nation, offering the latest treatments and the most state of the art technology. Our vein treatment center sources the best vein doctors and specialists from around the world.
Covered by most insurances, including Medicare.
Enter your information below to get started
By emailing us or contacting us via web form, you are accepting the inherent privacy limitations of online communication. For more information about internet privacy, please read our Communication by Email/Text document. Please respond "stop" to text messages to opt out.
How Sclerotherapy Gives you Summer Ready Legs — According to Medical Group
ultima modifica:
2019-06-28T16:10:15-04:00
da