Sclerotherapy Procedure for Varicose Vein Treatment: Harvard Trained Vein Specialists Explain
Sclerotherapy for Varicose Veins
Cutting edge varicose vein treatments have all but replaced invasive vein stripping surgery. Today, you have minimally invasive options that have been proven safe and effective. Since no general anesthesia is required, no hospital stay is necessary. Most patients are able to resume their normal activities the same day they have treatment.
Sclerotherapy treatment uses a medical injection to permanently close unhealthy veins. Blood is automatically rerouted to other, healthier veins. The tissue from the sealed veins is reabsorbed by your body, reducing vein disease symptoms and eliminating unsightly varicose veins and spider veins.
If you have varicose veins and spider veins, you don't have to undergo invasive surgery to solve the problem. Instead, schedule a consultation with your vein specialist to determine whether sclerotherapy procedure is right for you.
If you have already decided on getting rid of varicose and spider veins, jump straight ahead to our vein treatment cost calculator bellow and start the journey towards healthy and beautiful legs!
What Causes Varicose Veins and Spider Veins?
Varicose veins and spider veins may develop for a variety of reasons, but one of the most common – and least diagnosed – is a disease called Chronic Venous Insufficiency (CVI). This condition refers to situations in which the veins are unable to move blood from the lower half of the body to the heart effectively.
The circulatory system is responsible for transporting oxygenated blood from your heart and lungs to every cell in your body. Once the blood drops off the oxygen and picks up waste products like carbon dioxide, the deoxygenated blood returns to the heart. Arteries carry blood away from the heart, and veins bring it back. However, veins have a more difficult job, because they must work against gravity to transport blood to the heart. A system of tiny one-way valves keeps blood flowing in the right direction. The valves open so that blood can pass through, then they close to prevent it from flowing backwards.
When the tiny valves are damaged as a result of injury or disease, blood starts to leak through. It pools in the lower part of the body, putting pressure on the vessel walls. As pressure grows, the veins swell, and the vessel walls are damaged. Veins may protrude against the skin or become visible just beneath the surface of the skin. Bulging veins with a thick, knotted, rope-like appearance are referred to as varicose veins. Thin red, purple, and blue veins that look like a web or net just beneath the surface of the skin are referred to as spider veins.
Unfortunately, unsightly varicose veins and spider veins aren't the only symptoms you will experience if vein disease develops. You may also notice heaviness, aching, and swelling in your legs, ankles, and feet. Some patients have sudden, painful leg cramps that often occur at night, and others develop Restless Leg Syndrome, which may also disrupt sleep.
If you are experiencing any of the symptoms of vein disease, it is critical to see your vein doctor in NY or vein doctor in NJ for a complete exam. This ensures an accurate diagnosis and the most appropriate treatment for your varicose veins and spider veins.

Book a Consultation
Scheduling a consultation with one of our vein treatment experts is one of the best ways to determine the proper resolution for your varicose veins. The treatments can include sclerotherapy, laser or radiofrequency ablation, a medication called Varithena, or procedures such as Venaseal, or Clarivein.
How Does Sclerotherapy Procedure Work?
Unlike invasive vein stripping surgery which actually removes the unhealthy veins, the sclerotherapy procedure solves the problem using a minimally invasive technique. Your physician applies a local anesthetic to numb the treatment area, and then makes a small incision in the skin to access the unhealthy vessel or vessels. Often, this incision is so small that you don't even need stitches.
With the help of ultrasound for guidance, your vein doctor injects the sclerosing agent into the unhealthy blood vessels selected for treatment. You may experience some aching and cramping in the area of the injected veins, particularly if you are having a larger vein treated. The discomfort typically passes in a minute or two.
The medication causes the veins to permanently close, and your body automatically reroutes blood through other, healthier veins. The tissue from the treated veins is reabsorbed by your body, dramatically reducing and often eliminating the appearance of varicose veins and spider veins.
The entire treatment takes between 15 and 30 minutes. In most cases, you can return to your normal activities immediately following the sclerotherapy procedure, though you will have to wear compression stockings to promote healthy circulation during the recovery period. You should avoid strenuous exercise for a few weeks, but otherwise there is very little that you cannot do after your treatment. Your vein doctor will provide detailed information on after-care.
Are There Risks and Side Effects to Sclerotherapy Procedure?
Your vein specialist works hard to prevent complications by conducting a thorough examination before the sclerotherapy procedure. You are asked to provide a complete list of the medications you take, and any health conditions you have are considered before sclerotherapy is recommended. Your doctor may test the medicine used in the sclerotherapy injection on a small area before treating a larger area to minimize the risk of an allergic reaction.
You can help to ensure the procedure and your recovery go smoothly by providing all requested information and following your doctor's instructions for the period before your treatment. For example, you may be asked to avoid anti-inflammatory drugs like aspirin and ibuprofen for up to three days before the procedure.
After your sclerotherapy treatment, you may have some itching, swelling, or bruising around the injection site. This is relatively common, and it goes away within a few days. Less common side effects include brown lines or spots at the site of the treated vein. These generally fade over time.
Some patients notice that after larger veins are treated, the veins become lumpy and hard. This is normal, and the tissue will dissolve and fade within a few months. Finally, it is possible that some tiny new vessels will form at the injection site. These also fade on their own within a few months.
Serious side effects are rare, but they do happen. You must see your doctor immediately if you notice inflammation near your groin, small ulcers developing at the injection site, or swelling in your leg that comes on suddenly.
Are there other Minimally Invasive Treatments for Varicose and Spider vein Removal?
Your spider vein doctor or varicose vein doctor will conduct a complete exam to ensure you receive an accurate diagnosis and comprehensive treatment plan. If the sclerotherapy procedure doesn't quite meet your needs, there are a variety of other options available to close unhealthy veins without surgery. These are the alternatives your vein specialist may discuss with you:
Each of these procedures can be performed on-site at your spider vein clinic or varicose vein clinic, and none require extensive recovery time. Your vein doctor will help you decide which is the best vein treatment for your symptoms.
How Do I Choose a Vein Doctor?
There are several types of doctors that treat varicose veins and spider veins, but it's important to select a specialist in venous disorders if you are experiencing symptoms of vein disease. While general practitioners and dermatologists may suggest remedies to reduce the appearance of varicose veins and spider veins, they are unlikely to correctly diagnose the underlying cause of your protruding veins.
Instead, choose a Board-Certified vein specialist with experience and education specific to vein disease. These experts will ensure that the cause of your varicose veins and spider veins is accurately diagnosed, and you will receive a treatment plan that includes state of the art procedures to eliminate your bulging veins.
The specialists at the Vein Treatment Clinic are leaders in their field, and they are dedicated to providing you with high-quality care. Schedule a consultation online or by calling 855-248-4609.
Meet our diplomat-certified team
VENOUS SPECIALIST | Harvard Medical School
Dr. Michael Nguyen is a world renowned and Harvard trained vein specialist in Manhattan. He leads the team of vein doctors offering the highest level of care at the Spider and Varicose Vein Treatment Center.
As a pioneer in the treatment of varicose veins problems, Dr. Nguyen is considered a top vein expert for developing minimally invasive and customized treatment plans for the many symptoms of venous insufficiency, including leg cramps, skin discoloration on legs, spider vein removal, and restless leg syndrome.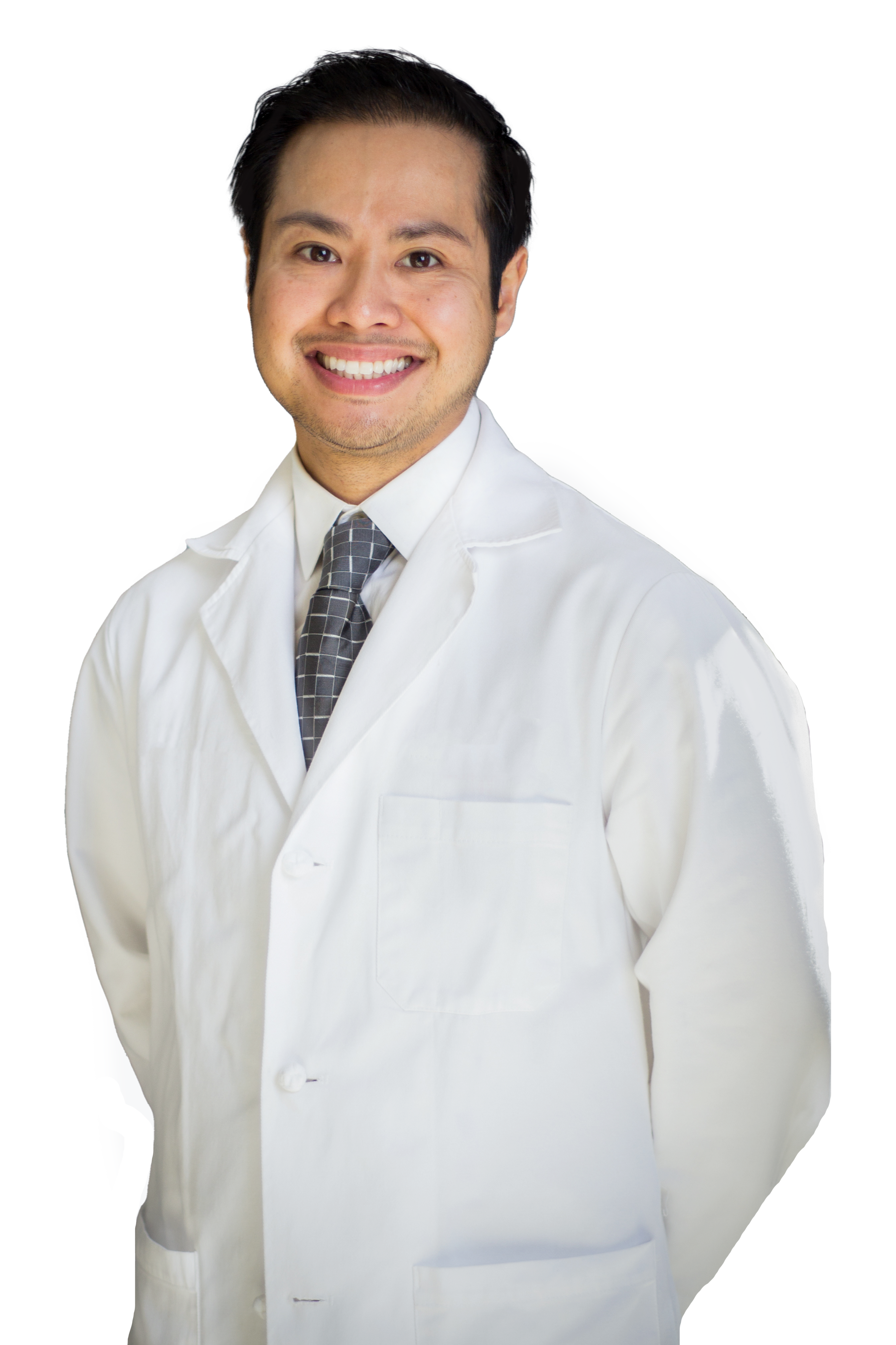 We are one of the top spider vein and varicose vein treatment centers in the Nation, offering the latest treatments and the most state of the art technology. Our vein treatment center sources the best vein doctors and specialists from around the world.
Covered by most insurances, including Medicare.
Enter your information below to get started
By emailing us or contacting us via web form, you are accepting the inherent privacy limitations of online communication. For more information about internet privacy, please read our Communication by Email/Text document. Please respond "stop" to text messages to opt out.
The Sclerotherapy Procedure for Varicose Vein Treatment: Experts Answer Your FAQs