Top Options for Spider Vein Treatment in NYC
Spider veins are basically unhealthy veins that lie beneath the surface of the skin. They form in response to defective 'valves' in your larger leg veins, a condition called chronic venous insufficiency. So to get rid of spider veins, you need to block blood from flowing through them. Once the veins are defunct, they will get absorbed naturally by the body. The following procedures help achieve this objective, and that is why they are most effective for your spider veins treatment in NYC.
This is easily the most effective, minimally invasive method to remove spider veins. Your spider vein doctor identifies the problematic veins, and injects a medicated solution (called a sclerosing agent) into them. This causes the vein to scar from within, and seal off. Depending on the number of defective veins, you may require multiple injections to ensure that all the veins seal off. Spider veins start to disappear within a few weeks after the injections.
2. Varithena
This is a newer form of sclerotherapy that vein doctors in NY reserve for slightly larger veins. Instead of a standard sclerosing agent, medicated foam is injected into your veins. This works in a similar manner, allowing your veins to scar from within.
3. Laser treatment
Laser vein treatment is reserved for those veins that are too small to allow injections within them. Laser energy is applied over the skin surface, and the heat generated destroys the veins. This is most effective when used as an adjunctive treatment after sclerotherapy, to eliminate any residual veins.
Book a Consultation
Scheduling a consultation with one of our vein treatment experts is one of the best ways to determine the proper resolution for your varicose veins. The treatments can include sclerotherapy, laser or radiofrequency ablation, a medication called Varithena, or procedures such as Venaseal, or Clarivein.
Advanced treatment for symptomatic veins
If your spider veins are associated with symptoms such as bulging varicose veins, aching legs after sitting or standing for long periods, swollen ankles, and fatigue, you probably have chronic venous sufficiency. This requires treatment to eliminate the larger vein in your leg, from which all the spider veins originate. This can be done by a variety of procedures.
After numbing your skin with local anesthetic, your varicose vein doctor may place an incision above the defective vein to expose it, and insert a small radiofrequency catheter into the vein. Activating the catheter generates heat inside the vein, and destroys it from within.
This procedure is similar to radiofrequency ablation, except that a laser fiber is used instead of a radiofrequency catheter. It may be associated with slightly more discomfort during the procedure than the radiofrequency ablation.
Clarivein is a revolutionary treatment that has attempted to eliminate the anesthetic and incision used in the previous procedures, making treatment even more minimally invasive. In this procedure, a catheter is directly advanced into the defective vein. This has a rotating tip that disperses sclerosing agent in all directions, throughout the vein. Just like sclerotherapy, the veins scars and seals off, and eventually gets absorbed by the body.
This is another revolutionary treatment that effectively treats varicose and spider veins. A small catheter is advanced into the target vein, and small drops of medicated glue are dropped throughout the length of the vein. This blocks off the vein from blood circulation, and the vein eventually gets absorbed.
With all the above treatment options, it can be confusing to decide which one is right for you. A vein specialist will be able to guide you towards the best vein treatment, based on your medical history and symptoms.
The New York City Vein Treatment Center – your key to effective spider vein treatment in NYC
At the NYC Vein Treatment Center, we have a unique combination of top-notch physicians, unparalleled technology and efficient support staff, who offer you state of the art solutions for your spider vein treatment in NYC.
Outstanding Vein Doctors: Our three top vein doctors are Ivy League trained, Board certified specialists. With unparalleled skills, our doctors train physicians in the country and around the world in cutting-edge procedures for vein treatment. Michael Nguyen, one of the top vein doctors in the United States, has pioneered several minimally invasive advanced vein treatments. Dr. Namrata Khimani specializes in treating vein diseases that occur during and after pregnancy. Dr. Juan Montoya, a skilled vascular surgeon has spent several years treating complex vascular lesions and vein diseases.
Cutting edge technology: The Vein Treatment Clinic has state of the art equipment needed to properly diagnose your vein disease. We also have the facilities to perform all minimally invasive spider and varicose veins treatment.
Expert support staff: Our clinical staff has a great degree of training and expertise, and have certifications required to assist with the comprehensive care process. From our front desk, to the ultrasound technician and nursing staff, you will be greeted by warm, friendly people who genuinely care about getting you through your visit in a comfortable manner.
What to expect when you visit the NYC Vein Treatment Center
When you visit our vein clinic in NY, you will have a personal consultation with one of our three top vein doctors. Our doctors will get to know you, and ask you questions about your medical history and symptoms, and then take a look at your spider veins. Your doctor may then decide to do an ultrasound to have a closer look at your blood vessels, which will help diagnose the type of vein disease that you have. Based on the results, you'll be offered one or more of the above treatment options – whatever suits you best! The doctor will explain the risks and benefits of each procedure, and you can decide when you want to get it done.
The personalized treatment that you receive at the Vein Treatment Clinic in New York is characteristic of all our treatment centers at VIP Medical Group. You can choose to avail treatment at one of our other locations, if this is more convenient. The exemplary medical team across all our centers has one goal in common – to make our patients healthy, pain-free and comfortable!
Meet our Vein Specialists
Venous specialist | Harvard Medical School
Dr. Khimani is a nationally recognized leader in the field of venous medicine. She is an expert in Spider Vein and Varicose Vein Treatment based in New York City. While Dr. Khimani treats a variety of patients experiencing varicose vein problems, she also sub-specializes in the treatment of vein disease in women, including those with pregnancy and post-pregnancy related spider and varicose veins.
If you have varicose veins and spider veins, suffer from leg cramps, leg swelling, or restless leg syndrome, come see Dr. Khimani at our Vein Treatment Center NYC. Most procedures are covered by major medical insurances, including Medicare. Call us and get verified today.
We're preparing your estimate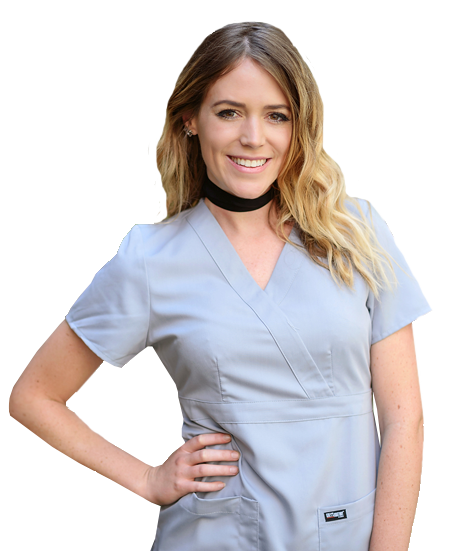 We need a bit more information from you to provide an accurate estimate. Stay tuned, one of our team members will reach out to you shortly to ask you a few questions and provide you with an estimate based on your medical needs and insurance coverage.
In the meantime, learn more about vein disease, treatments and find you local experts below:
We are one of the top spider vein and varicose vein treatment centers in the Nation, offering the latest treatments and the most state of the art technology. Our vein treatment center sources the best vein doctors and specialists from around the world.
Covered by most insurances, including Medicare.
Enter your information below to get started
By emailing us or contacting us via web form, you are accepting the inherent privacy limitations of online communication. For more information about internet privacy, please read our Communication by Email/Text document. Please respond "stop" to text messages to opt out.
Top Options for Spider Vein Treatment in NYC | Harvard Trained Vein Doctors | Spider and Varicose Vein Treatment Center
ultima modifica:
2019-05-20T17:17:02-04:00
da