How to identify spider veins on legs?
Purple veins on face and legs: Are they spider veins?
If you are not familiar with spider veins on legs, you may be wondering what they look like. Well, for starters, they are not necessarily purple in color. They can be blue, or even red streaks. What matters is not so much the color, as the appearance. "Spider" veins get their name because they either look like a spider, or a spider's web. So, ask yourself – are these streaks kind of clustered in the form of a web? Do they appear to radiate out from a central point? If so, then yes, what you have are probably spider veins.
These spider veins may either appear flat against the skin surface, or may be slightly raised. They are usually less than a millimeter in diameter. If the veins you are seeing are larger in diameter, or if they bulge out, and appear twisted and knotted, you probably have a related condition called varicose veins, not spider veins. A vein specialist should help you tell both these conditions apart.
Spider veins can sometimes cause a mild itching or burning sensation, because they irritate the nerves to the skin. They rarely cause symptoms more serious than this. if you do have other symptoms, such as throbbing around the veins, leg cramps, or heavy, aching feet, you could be dealing with underlying vein disease.
Do I need a doctor for spider veins treatment?
In one word – yes. There are two significant reasons you need to visit a vein doctor, if you think you have spider veins on your legs.
Spider veins cannot be treated by home remedies
The internet is full of advice on various home remedies to treat spider veins – essential oils, apple cider vinegar, and so forth. The truth is – none of them work. Spider veins lie beneath your skin, so nothing you apply on the surface is going to penetrate deep enough to have any effect. The only way you can truly get rid of spider veins is to get them treated professionally at a vein clinic.
The method that had proven the most effective way to get rid of spider veins is sclerotherapy. This is a technique which involves injecting small amounts of medicated solution into the defective spider vein. The medicated solution, called sclerosant, causes the walls of the spider veins to swell up and stick to each other. Since blood can no longer flow through this damaged vein, it shrivels up, and disappears over time. The actual procedure takes less than an hour, and can be done in the vein doctor's office itself. The needles used are really tiny, to match the small size of the veins, and they barely cause any procedural discomfort.
Spider veins may not be the only vein condition that you have; you may need varicose vein removal treatment as well!
Spider veins are most often caused because there is another vein condition present. This condition, called chronic venous insufficiency, is actually a disease of the main veins of the legs, which carry most of the blood from the legs to the heart. In CVS, the 'valves' of the main veins, which regulate blood flow, become defective. This means that blood is no longer transported efficiently to the heart, and instead, it begins to pool in the legs. All that extra blood causes the pressure in the leg veins to rise, and the blood gets forced out into new, damaged veins, called spider veins. Varicose veins, which are larger, twisted, bulging veins, can also form as a result of CVS.
If you have CVS, treating only the spider veins won't be enough – they will just form again. So you will need to address the main veins as well. Also, treating your spider veins alone will not get rid of symptoms of CVS, such as leg cramps, aching feet, and swollen ankles – you will have to get the main veins treated. Only your vein doctor can diagnose this condition, and offer treatment accordingly, so it is essential that you visit one!
VTC: Providing advanced care for spider veins and varicose veins across the nation
The Vein Treatment Clinicoffers state of the art, comprehensive treatment for all vein conditions, including varicose and spider veins. When you visit VTC to treat your spider veins, our vein specialists will examine you thoroughly and make a detailed assessment of your symptoms and physical condition. Our vein doctors will also offer you an ultrasound so that they can assess the efficacy of blood flow through your veins. Based on this, you will receive a treatment plan best suited for your condition and customized to meet your needs.
The vein specialists at VTC are board certified, ivy league trained experts who possess a remarkable combination of expertise and compassion. Their technical skill, combined with the cutting-edge resources on hand at VTC, help us offer you top quality vein care.
If you would like to experience superior care for your varicose and spider veins, do visit one of our centers! You can call 855-366-2384, or book an appointment online.
Book a Consultation
Scheduling a consultation with one of our vein treatment experts is one of the best ways to determine the proper resolution for your varicose veins. The treatments can include sclerotherapy, laser or radiofrequency ablation, a medication called Varithena, or procedures such as Venaseal, or Clarivein.
Meet our Vein Specialists
Venous specialist | Harvard Medical School
Dr. Khimani is a nationally recognized leader in the field of venous medicine. She is an expert in Spider Vein and Varicose Vein Treatment based in New York City. While Dr. Khimani treats a variety of patients experiencing varicose vein problems, she also sub-specializes in the treatment of vein disease in women, including those with pregnancy and post-pregnancy related spider and varicose veins.
If you have varicose veins and spider veins, suffer from leg cramps, leg swelling, or restless leg syndrome, come see Dr. Khimani at our Vein Treatment Center NYC. Most procedures are covered by major medical insurances, including Medicare. Call us and get verified today.
We're preparing your estimate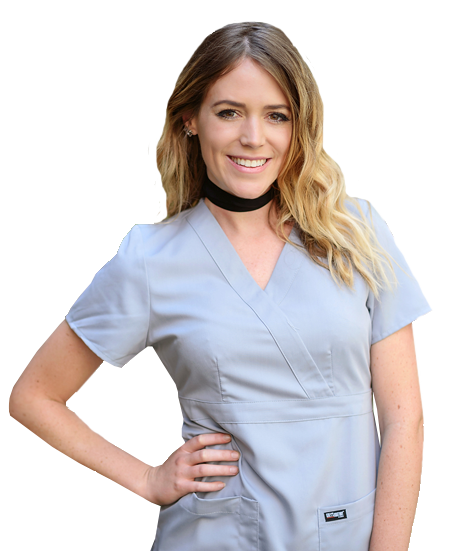 We need a bit more information from you to provide an accurate estimate. Stay tuned, one of our team members will reach out to you shortly to ask you a few questions and provide you with an estimate based on your medical needs and insurance coverage.
In the meantime, learn more about vein disease, treatments and find you local experts below:
We are one of the top spider vein and varicose vein treatment centers in the Nation, offering the latest treatments and the most state of the art technology. Our vein treatment center sources the best vein doctors and specialists from around the world.
Covered by most insurances, including Medicare.
Enter your information below to get started
By emailing us or contacting us via web form, you are accepting the inherent privacy limitations of online communication. For more information about internet privacy, please read our Communication by Email/Text document. Please respond "stop" to text messages to opt out.
How to identify spider veins on legs?
ultima modifica:
2019-12-31T04:08:11-05:00
da