How to Find the Best Vein Specialist Doctor near Me? Insights from a Leading Medical Center
If you have been searching for the terms 'vein doctor near me', or 'vein specialist near me', chances are that you have varicose veins or spider veins. The problem is, this search will probably land you with several pages of results! How do you narrow it down from there, and why is this important? Read on to find out!
Why should I spend time identifying a top vein specialist doctor near me? 
Vein diseases are complex conditions that need more than just superficial treatment. Yes, there are a lot of doctors out there who offer treatment for simple vein conditions like varicose veins and spider veins. However, only a recognized vein disease specialist would be able to offer comprehensive diagnosis and treatment of vein conditions; others may merely offer cosmetic correction of your visible veins. If the vein doctor you have chosen is subpar, your health outcomes may be compromised in two ways:
You may not get pain relief
Varicose veins and spider veins do not usually pop up on their own. They form when a larger vein of the leg has been damaged – a condition called chronic venous insufficiency (CVS). The larger vein is usually not visible from the outside, and you are only getting cosmetic treatment, this will not be addressed. So even if you have no symptoms as yet, your CVS can eventually cause throbbing pain, leg cramps, and other uncomfortable symptoms.
Your varicose veins and spider veins could recur 
Cosmetically treating varicose veins and spider veins is like trying to paint over water stains on a wall without fixing the leaky pipe first. If the underlying cause – CVS – is not addressed, the varicose veins and spider veins will simply re-form again, rendering your previous treatment useless.
What are the characteristics of a good vein specialist? 
Now that we have established why you need to screen your vein doctors carefully, we need to know how to do this. When you look at the profile of a vein doctor, check if they have the following characteristics:
Offers personalized treatment plans: Some vein doctors choose the same vein treatment for all patients, regardless of the type of veins affected or the patient's comfort level. This could be because of limited availability of resources, or lack of skill in certain techniques. You need to choose a vein doctor who is comfortable performing a variety of vein treatment procedures, especially the latest ones available. This will help ensure that treatment decisions are made based on your needs.
Screens for chronic venous insufficiency: Any doctor who attempts to treat varicose veins must first address the cause. In most cases, varicose veins are caused by chronic venous insufficiency – a condition that prevents effective return of blood from the legs to the heart.
Has board certification in a recognized medical specialty: Vein specialists may be vascular surgeons, anesthesiologists, interventional radiologists or cardiovascular care experts. An additional certification from the American Board of Venous and Lymphatic Medicine is an added bonus; this attests to your vein doctor's expertise in performing minimally invasive vein treatment procedures.
Is kind and approachable: You need to be able to discuss your treatment expectations and concerns openly with your vein physician. This process is a lot easier if the vein doctor is compassionate and has a good bedside manner.
Accepts most major insurance plans: If you do not have insurance coverage, vein treatment can be extremely expensive. Find out beforehand if your vein doctor accepts the kind of insurance plan you carry.
Where do I look for information on the vein specialist doctors near me?
Where do you look for the above information? There are two sources you can use:
Third-party website reviews: Sites like Google and Yelp often have reviews from patients who have already been treated. This is probably the best place to gauge how good your vein doctor is; most reviews are unbiased and paint a true picture.
Clinic website: Most vein clinic websites also showcase patient testimonials. While you won't find negative reviews here, it will help you get a feel of the place. Also check out the before/after pictures on the website – this will help you know what results to expect.
Vein Treatment Clinic: Get state of the art vein treatment at one of the leading vein clinics of America 
If you are having trouble finding a great vein specialist in a 'vein clinic near me', do not worry! The Vein Treatment Clinic offers comprehensive, holistic treatment for spider veins and varicose veins. At VTC, you can schedule a consultation with experienced, skilled vein specialists who are compassionate and believe in a patient-centric approach.
At the Vein Treatment Clinic, costs are completely transparent – you will be informed upfront about how much your insurance will cover, so that there are no surprises. Even before your first appointment, you can call our front desk and check on your insurance coverage – this is a complimentary service and does not obligate you to fix an appointment with us. You can even check your insurance coverage, or book an appointment online.
To learn more about our team of accomplished vein doctors, please visit https://www.veintreatmentclinic.com/vein-doctor. Our physicians are board-certified vein experts, with compassionate bedside manner and impressive resumes. Most of our vein doctors trained at Ivy-league schools, and our harvard-trained medical directors hand picked each physician. We collaborate frequently across all locations to make sure each patient receives the highest standard of care. Visit our partner websites to learn about our vein specialists in New York, Long Island, New Jersey, Texas and California.
Book a Consultation
Scheduling a consultation with one of our vein treatment experts is one of the best ways to determine the proper resolution for your varicose veins. The treatments can include sclerotherapy, laser or radiofrequency ablation, a medication called Varithena, or procedures such as Venaseal, or Clarivein.
Meet our diplomat-certified team
VENOUS SPECIALIST | Harvard Medical School
Dr. Michael Nguyen is a world renowned and Harvard trained vein specialist in Manhattan. He leads the team of vein doctors offering the highest level of care at the Spider and Varicose Vein Treatment Center.
As a pioneer in the treatment of varicose veins problems, Dr. Nguyen is considered a top vein expert for developing minimally invasive and customized treatment plans for the many symptoms of venous insufficiency, including leg cramps, skin discoloration on legs, spider vein removal, and restless leg syndrome.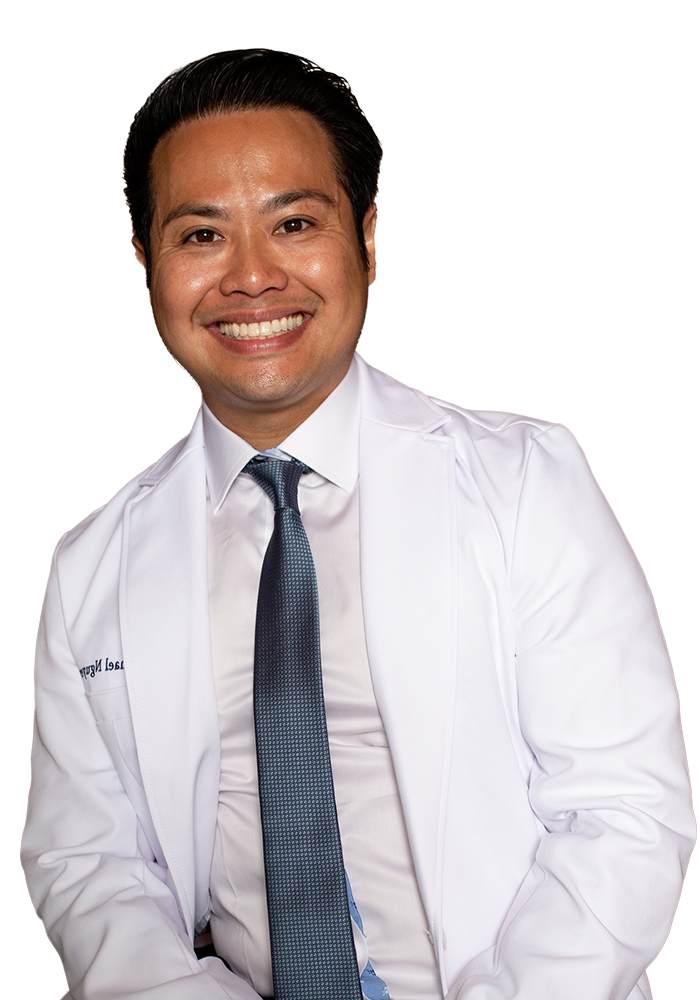 We know health insurance is confusing so we will help you check if you're covered:
TAKE A PERSONAL LOOK AT OUR CLINIC via
Instagram
How to Find the Best Vein Specialist Doctor near Me? Insights from a Leading Medical Center