What are the Qualities of the Best Varicose Vein Center?
#1. Board-certified and highly-skilled vein specialists — the most important quality for a varicose vein center.
When looking for a varicose vein center near your location, the most important factor to consider is their vein specialists. You must find a varicose vein center with board-certified vein doctors with an exceptional educational background. Board certification isn't a basic requirement for vein doctors — in fact, most doctors can perform vein treatments with sufficient training. However, board certification allows you to identify vein doctors with advanced training, i.e., those who have completed fellowships, residencies, examinations, and other complicated tests to establish themselves as some of the best vein doctors in the country. You should ideally find vein doctors recognized by the American Board of Venous and Lymphatic Medicine.
The vein doctors' educational backgrounds are just as important — they should have trained and graduated from Ivy League universities, such as Yale and Harvard, or others of an equally stellar reputation. You should also find a vein doctor with specialized training in vascular imaging and the latest minimally invasive varicose vein treatments. These are the most essential skills necessary to perform advanced varicose vein treatments without complications. They should also be friendly, compassionate, and committed to ensuring the patients' overall emotional and physical comfort during the vein treatment process. If you find a vein doctor meeting all these requirements, you'll be several steps closer to the best varicose vein center near your location.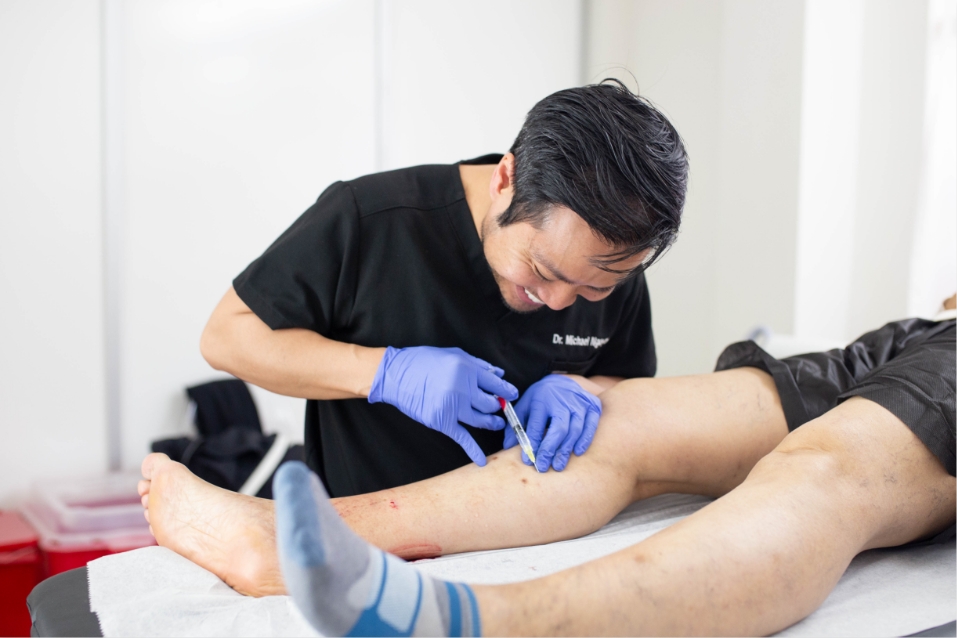 #2. Prescribing diagnostic tests for varicose veins and spider veins before the treatment.
Most of your vein problems, including varicose veins and spider veins, are caused by underlying chronic venous insufficiency. Venous insufficiency is a medical condition wherein your vein valves, usually responsible for smooth blood circulation to the heart, collapse. Without vein valves, there's no mechanism to ensure blood flows smoothly towards the heart, leading to a high risk of venous reflux. The force of gravity can make the blood flow backward to pool in your leg veins, eventually leading to varicose veins and spider veins.
Before curating a treatment plan, the best vein doctors and vein centers prescribe diagnostic tests for varicose veins and spider veins. They examine your leg veins, review your medical history, and administer vascular imaging tests to visualize the blood flow in your leg veins. These steps allow the vein doctors to determine if you truly have vein disease or merely the superficial symptoms. Medical spas usually treat spider veins without diagnosing the root cause, which is why they have a higher rate of recurrence. Diagnosing the underlying vein disease also helps vein doctors curate the ideal varicose vein treatment plan.
#3. State-of-the-art equipment for minimally invasive varicose vein treatments.
You must find a state-of-the-art varicose vein center outfitted with the latest technologies. The best vein centers are equipped with ClariVein, ClosureFAST, VNUS, and other such technologies necessary for minimally invasive vein treatments. Furthermore, you should only focus on vein centers proving minimally invasive procedures instead of varicose vein surgery because they're more effective, safer, conclude faster, and involve no downtime.
The best minimally invasive vein treatments include radiofrequency ablation, endovenous laser ablation, VenaSeal, ambulatory phlebectomy, and sclerotherapy. During minimally invasive treatments, vein doctors use thermal energy, laser energy, or medical adhesives to collapse or seal the diseased vein's walls. The accumulated blood flows to healthier veins, and the damaged vein eventually gets absorbed by the body. After the primary vein treatment, the vein doctors might use sclerotherapy to shrink the spider veins and improve your legs' overall appearance.
#4. Acceptance of all major insurance plans.
A good and reputable varicose vein center accepts all major insurance plans and actively helps you get better insurance coverage for your treatments. Minimally invasive vein treatments are covered by all insurance plans, including Medicare, but only if you have underlying venous insufficiency. The best vein centers produce the diagnostic tests' results as evidence of your vein disease. Some vein centers, like Vein Treatment Clinic, also include sclerotherapy within the treatment plan, folding it into the insurance coverage, even though sclerotherapy isn't officially eligible for insurance coverage.
#5. Perfect track record with 5-star ratings and reviews.
You must find a varicose vein treatment center with perfect 5-star ratings and reviews from all patients. Patient reviews provide lots of information, such as the vein centers' track records, patient care standards, vein care standards, etc. You should look for reviews in the vein centers' Google listings for an honest opinion that can't be manipulated by the owners of the vein center.
Vein Treatment Clinic is widely recognized as a vein care center with exceptional reviews across all their locations. They have 5-star ratings and reviews from all patients in all their locations. One of their recent patients wrote, "I can't say enough positive things about the VIP Medical Team and everyone that assisted me with my procedures. From the first appointment to the procedures and then follow-ups, the VIP Group was 100% helpful, knowledgeable, and I am ECSTATIC with my results. I had leg pain, cramps, fatigue, you name it, and being on my feet all day, on stage at night, I had had enough. I made the best decision and came to VIP. The highest rating I can give is a 5, but they deserve more."
#6. Convenient location near your home or place of work.
You must also look for a vein center that's conveniently located near your home or place of work. This allows you to cut the travel time and slide the treatment within a busy schedule. Vein Treatment Clinic has various locations around the country — New York City, Long Island, New Jersey, San Diego, and Houston. For more information, please schedule an appointment with the varicose vein treatment center near your location.
To learn more about our accredited vein centers, please visit www.veintreatmentclinic.com. Our spider and varicose vein treatment clinics are certified by the IAC as vascular imaging centers and vein treatment centers of excellence. We have local affiliates in New York, Long Island, New Jersey, Texas and California, all of which are held to the highest standards of patient-centered, compassionate, care. We offer the latest technology at every location, and our harvard-trained medical directors lead a collaborative effort to ensure the best outcome for every patient we meet.
Book a Consultation
Scheduling a consultation with one of our vein treatment experts is one of the best ways to determine the proper resolution for your varicose veins. The treatments can include sclerotherapy, laser or radiofrequency ablation, a medication called Varithena, or procedures such as Venaseal, or Clarivein.
Meet our diplomat-certified team
VENOUS SPECIALIST | Harvard Medical School
Dr. Michael Nguyen is a world renowned and Harvard trained vein specialist in Manhattan. He leads the team of vein doctors offering the highest level of care at the Spider and Varicose Vein Treatment Center in New York & New Jersey.
As a pioneer in the treatment of varicose veins problems, Dr. Nguyen is considered a top vein expert for developing minimally invasive and customized treatment plans for the many symptoms of venous insufficiency, including leg cramps, skin discoloration on legs, spider vein removal, and restless leg syndrome.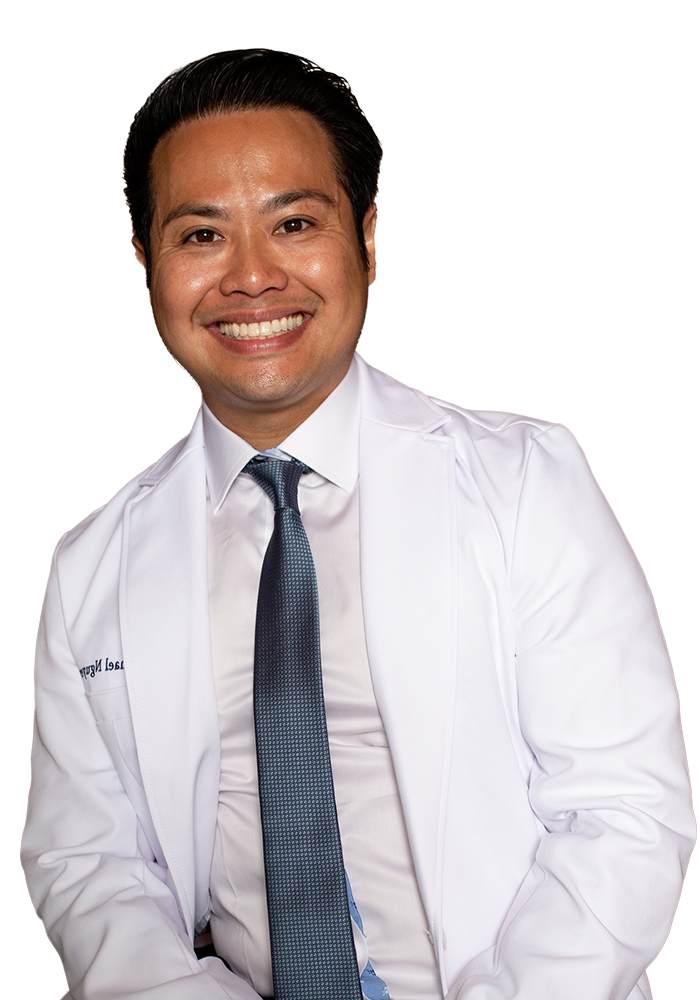 We know health insurance is confusing so we will help you check if you're covered:
TAKE A PERSONAL LOOK AT OUR CLINIC via
Instagram
What are the Qualities of the Best Varicose Vein Center?