Top 7 Qualities of the Best Varicose Vein Center in Suffolk County
#1. Convenient Location
Vein Treatment Clinic is widely considered the best varicose vein center in Suffolk County. And that's not just an empty flex — while there are no central organization ranking vein centers in Long Island, we're basing our claims on our unanimous 5-star ratings and reviews from patients. VTC is one of the only vein centers in the region with a perfect track record and flawless ratings from patients, indicating our exceptional standards of patient care. Our vein center is also highly accessible to patients from Suffolk County because it's on the Montauk Highway bordering Suffolk County and Nassau County. You can schedule an appointment online or call us at +1 631-212-1456.
#2. Perfect Reviews
As mentioned previously, Vein Treatment Clinic has perfect ratings and reviews from all patients. The following are two of our most recent patient reviews:
"I highly recommend this clinic! Dr. Novak made me feel at ease and comfortable during all my procedures from day one and listened to all my concerns. The front desk staff is welcoming, and I'm always seen on time. I've been to other vein doctors in the past, and they don't compare to Dr. Novak. She's the best! I'm so happy I found them!"
"I would give more stars if it was possible! Dr. Novak & her team are amazing…. right from the start when I initially called for info to making my appointments or any questions I had. They were so professional and accommodating, and you can tell they were smiling when talking to you. The day of my procedure was such a great experience; everyone made you feel welcome and relaxed. Dr. Novak is the best!"
#3. Exceptional Vein Doctor
VTC Long Island is led by one of the most exceptional and talented vein doctors on the island — Dr. Kamran Saraf. Until recently, the vein center was led by Dr. Novak, a double board-certified vascular surgeon who currently practices vein treatments in VTC's office on the north shore of the island. However, Dr. Saraf has already developed a strong reputation as one of the most talented vein specialists in the region. He's also known for his incredibly compassionate and friendly attitude — he makes his patients feel entirely comfortable during the procedure, explaining each step of the process.
Dr. Saraf also has an exceptional educational and training background. He graduated with Honors from the University of Maryland with a bachelor's degree in Neurophysiology, following which he completed his master's degree in Physiology and Biophysics from Georgetown University. He completed his medical degree from the University of Miami and his General Surgery training at Texas Medical Center, the largest medical facility in the world. He currently specializes in the latest minimally invasive vein treatments.
#4. Minimally Invasive Treatments
VTC Long Island only provides minimally invasive varicose vein treatments instead of vascular surgery. In 2021, there's no reason for any vein center to provide complicated, risky, and time-consuming vascular surgeries when readily-available minimally invasive treatments are far more effective, simple, and involve no downtime.
Vein Treatment Clinic takes an incredibly careful and comprehensive approach to vein treatments. The following is an overview of our minimally invasive varicose vein treatment process:
We carefully examine your spider veins and varicose veins to determine if you have underlying venous insufficiency. The diagnostic process starts with a detailed consultation followed by advanced vascular imaging tests to visualize the blood flow in your leg veins.
The vein doctor discusses your vein treatment options — he highlights the unique pros and cons of all suitable treatments, allowing you to make an informed decision.
If you have underlying vein disease, your vein treatment starts with radiofrequency ablation, endovenous laser ablation, or VenaSeal. The vein doctor uses thermal energy, laser energy, or medical adhesives to close the diseased saphenous vein's walls and reroute the accumulated blood to healthier veins.
If you don't have underlying vein disease, or after the primary treatment, the vein doctor recommends sclerotherapy spider vein treatment for the superficial leg veins left on your skin's surface. The vein doctor injects a sclerosant solution into the spider veins to fuse their walls and turn them into hardened scar tissues that eventually get absorbed by the body.
After the varicose vein treatment, the vein doctor discusses your recovery guidelines, such as wearing compression stockings, and you can resume all your daily activities immediately.
#5. State-of-the-Art Infrastructure
The latest minimally invasive varicose vein treatments rely on advanced technologies and equipment. VTC Long Island is outfitted with the latest cutting-edge technologies, such as VNUS, ClariVein, ClosureFAST, etc. The technologies assist in minimally invasive procedures and ensure optimal results without complications or downtime.
#6. Insurance Coverage
Minimally invasive varicose vein treatments are covered by most insurance plans if you have underlying vein disease. Our vein care staff actively helps optimize your insurance coverage to minimize your out-of-pocket burden. We also provide free insurance verification, and the vascular imaging results support your claims, allowing you to receive optimal coverage. We accept all major insurance plans, including Medicare. You may request a free insurance verification before your appointment.
#7. Friendly Staff
Vein Treatment Clinic is led by an incredibly friendly and compassionate staff and vein doctors. We believe your vein treatment experience should be physically and emotionally comfortable. To that end, we answer all your concerns and discuss every step of the vein treatment experience to ensure your comfort.
Book a Consultation
Scheduling a consultation with one of our vein treatment experts is one of the best ways to determine the proper resolution for your varicose veins. The treatments can include sclerotherapy, laser or radiofrequency ablation, a medication called Varithena, or procedures such as Venaseal, or Clarivein.
Meet our diplomat-certified team
VENOUS SPECIALIST | Harvard Medical School
Dr. Michael Nguyen is a world renowned and Harvard trained vein specialist in Manhattan. He leads the team of vein doctors offering the highest level of care at the Spider and Varicose Vein Treatment Center.
As a pioneer in the treatment of varicose veins problems, Dr. Nguyen is considered a top vein expert for developing minimally invasive and customized treatment plans for the many symptoms of venous insufficiency, including leg cramps, skin discoloration on legs, spider vein removal, and restless leg syndrome.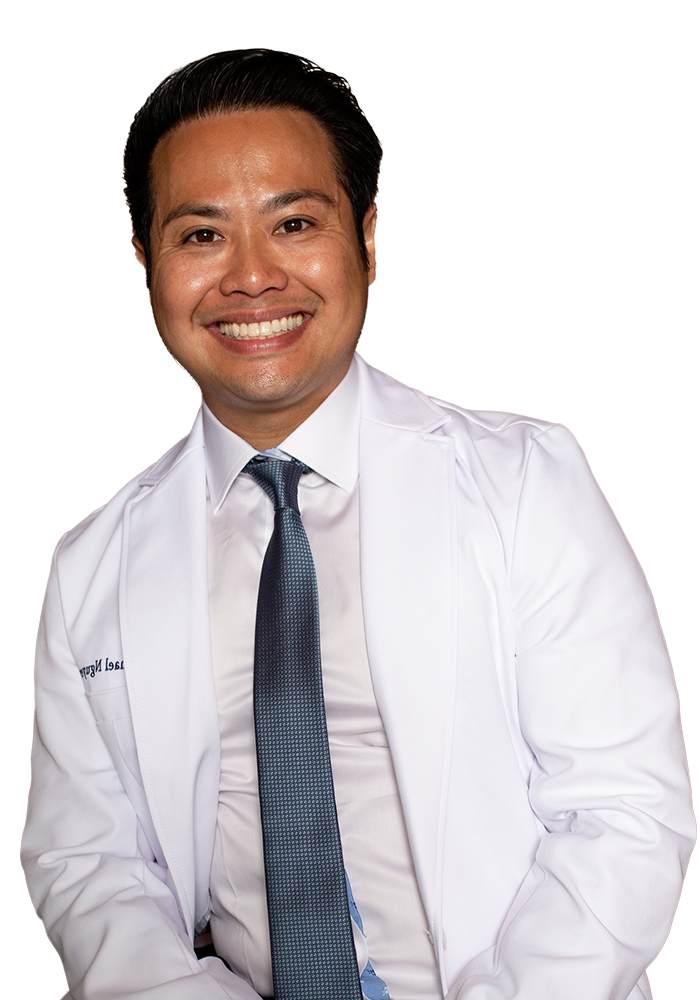 We know health insurance is confusing so we will help you check if you're covered:
TAKE A PERSONAL LOOK AT OUR CLINIC via
Instagram
Top 7 Qualities of the Best Varicose Vein Center in Suffolk County