What recommendations do I need to follow before and after varicose vein treatment? Answers from a top medical clinic.
You have decided to get your varicose veins treated. Likely every other new experience, you are probably apprehensive about what exactly you've gotten yourself into. However, arming yourself with information can help reduce the anxiety. This article tells you what exactly you need to do before and after varicose veins removal.
What procedures do I need to complete before my varicose vein treatment?
Before you make an appointment for varicose veins removal, check the following things off your to-do list:
Get screened for chronic venous insufficiency:
Varicose veins usually are an outward manifestation of a deeper, more complex condition called chronic venous insufficiency (CVS). The main veins of your legs, called saphenous veins, are responsible for carrying impure blood back to your heart. To assist with keeping the blood flowing against gravity, the veins have small valves at the top, that prevent blood from falling back down into the legs. In CVS, these valves fail, and blood pools in the legs, causing the smaller veins to bulge out as varicose veins. If you have CVS, you need to get the main veins treated, as well as the bulging varicose veins to avoid recurrence. Your vein doctor will probably do a doppler ultrasound to visualize the pattern of blood flow in the veins, and determine whether or not you have CVS.
Discuss the specific mode of treatment with your vein doctor
There are several methods of treating varicose veins, and you need to choose the one that best suits your physical condition. Ask your vein specialist about the different kinds of treatment methods, and let them guide you on choosing the most appropriate one. Most advanced vein clinics today only offer minimally invasive treatment options, which are more comfortable, quick and extremely effective. A few of the best treatment methods for varicose veins are:
VenaSeal: Uses medicated glue to seal the veins
Radiofrequency ablation or Endovenous laser treatment: These use heat energy to fuse the vein
Clarivein: Uses a medicated solution called sclerosant to fuse veins, which is dispersed by an implanted catheter
Varithena: Uses medicated foam to seal off smaller varicose veins.
Verify insurance coverage!
Varicose veins signal deeper underlying vein disease that can get worse if left untreated. Therefore, treatment options are usually covered by insurance plans, particularly if you have evidence of CVS. Be sure to get all your medical records screened by the insurance company, so that you can benefit from coverage. Also, some insurance plans may not cover more advanced treatment methods, so be sure to clarify this before proceeding with a specific method of treatment.
What should I expect after my varicose vein treatment?
Your vein clinic will usually issue specific instructions depending on the kind of varicose vein removal procedure that you have had. However, in general, you can expect the following:
Your leg will probably be bandaged: After the procedure, the vein doctor will place a bandage from your foot, to a point just above the treated vein. You will need to keep this bandage in place for at least 24 hours after the procedure.
You will need to wear compression stockings for a couple of weeks: Compression (support stockings apply pressure on the veins, ensuring that they stay sealed. This gives quicker results. Support stockings also help bring down the bruising and inflammation that can occur after the procedure. You will need to wear these stockings throughout the day, but can take them off at bedtime.
Walk, walk, walk! Walking improves blood circulation in your legs, and pushes the excess blood out of the leg veins faster. This gives you quicker relief from symptoms due to vein disease. Make it a point to walk for at least twenty minutes at a time, and try to do this at least three times a day.
Take your prescribed medication regularly: your doctor may put you on a course of anti-inflammatory drugs. This will bring down swelling and bruising, and also relieve post-operative pain. Take the dose as prescribed, and always follow the instructions on the medication packaging.
Vein Treatment Clinic – exemplary patient care before, during and after your treatment for varicose veins
The Vein Treatment Clinic offers you compassionate, quality care for varicose veins at the hands of highly skilled, specialized vein doctors. Here is what you can expect when you visit VTC for treating your varicose veins:
At your first appointment, you will initially be seen by our nursing staff who will record details of your medical history and your current vein condition.
You will then receive a consultation from one of our vein specialists. Apart from physically examining your veins, our vein doctor will order an ultrasound to look at the blood flow in your leg veins, and determine whether you have CVS.
Depending on your physical condition and ultrasound report, our vein doctor will discuss what treatment options are best suited for you.
The staff at our front desk will be pleased to straighten out your insurance paperwork and schedule an appointment for varicose vein treatment
After the procedure, you will receive detailed instructions on aftercare from the vein doctor and the nursing staff. You will also receive details on follow-up appointments.
If you have any further questions about the entire treatment process or aftercare, please do contact our vein experts. You can book an appointment online, or call 855-982-9768.
Meet our Vein Specialists
Venous specialist | Harvard Medical School
Dr. Khimani is a nationally recognized leader in the field of venous medicine. She is an expert in Spider Vein and Varicose Vein Treatment based in New York City. While Dr. Khimani treats a variety of patients experiencing varicose vein problems, she also sub-specializes in the treatment of vein disease in women, including those with pregnancy and post-pregnancy related spider and varicose veins.
If you have varicose veins and spider veins, suffer from leg cramps, leg swelling, or restless leg syndrome, come see Dr. Khimani at our Vein Treatment Center NYC. Most procedures are covered by major medical insurances, including Medicare. Call us and get verified today.
We're preparing your estimate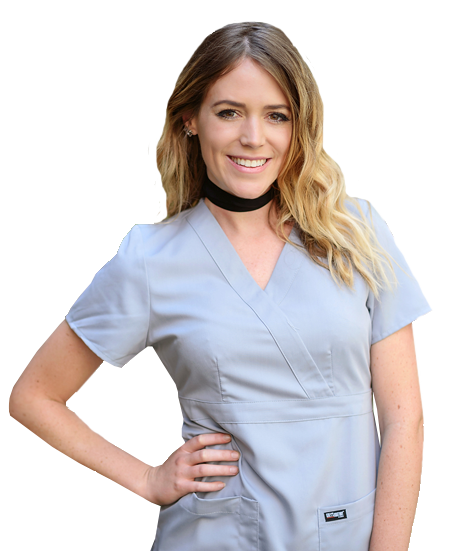 We need a bit more information from you to provide an accurate estimate. Stay tuned, one of our team members will reach out to you shortly to ask you a few questions and provide you with an estimate based on your medical needs and insurance coverage.
In the meantime, learn more about vein disease, treatments and find you local experts below:
We are one of the top spider vein and varicose vein treatment centers in the Nation, offering the latest treatments and the most state of the art technology. Our vein treatment center sources the best vein doctors and specialists from around the world.
Covered by most insurances, including Medicare.
Enter your information below to get started
By emailing us or contacting us via web form, you are accepting the inherent privacy limitations of online communication. For more information about internet privacy, please read our Communication by Email/Text document. Please respond "stop" to text messages to opt out.
Before and after of the varicose veins removal procedure
ultima modifica:
2019-10-31T02:52:03-04:00
da