What Are the Best Vein Treatments Currently Available at a Vein Center, NYC in 2020? Opinions from a Top Vein Doctor
Most of us have experienced vein problems at some point or the other. Some of us have bulging, twisted varicose veins on our legs, while some just feel symptoms like throbbing legs and swollen ankles. Some of us might just be concerned about the ugly bluish spider veins streaking across our legs. What is the best way to deal with them? Any vein problem, say, experts, is best handled professionally – which means a visit to a vein clinic is in order. But once you get there, what is the best treatment option available to you? Well, the answer varies depending on the kind of vein problem that you have.
Spider vein treatment is usually done only for cosmetic reasons, when you do not generally have associated painful symptoms. If you do have leg pain, talk to your vein doctor about examining your leg veins thoroughly for other vein problems as well.
Best technique:
Doctors at any vein venter in NYC would agree that sclerotherapy is the best treatment for spider veins. This is just a simple injection procedure, performed using micro-sized needles. The injection delivers a medicated solution, called sclerosant into the spider veins. The sclerosant causes the walls of the spider veins to become sticky, and they adhere together. Over time, the sealed spider vein shrinks and is absorbed by the body. A single sclerotherapy session usually gives permanent, long-lasting esthetic results.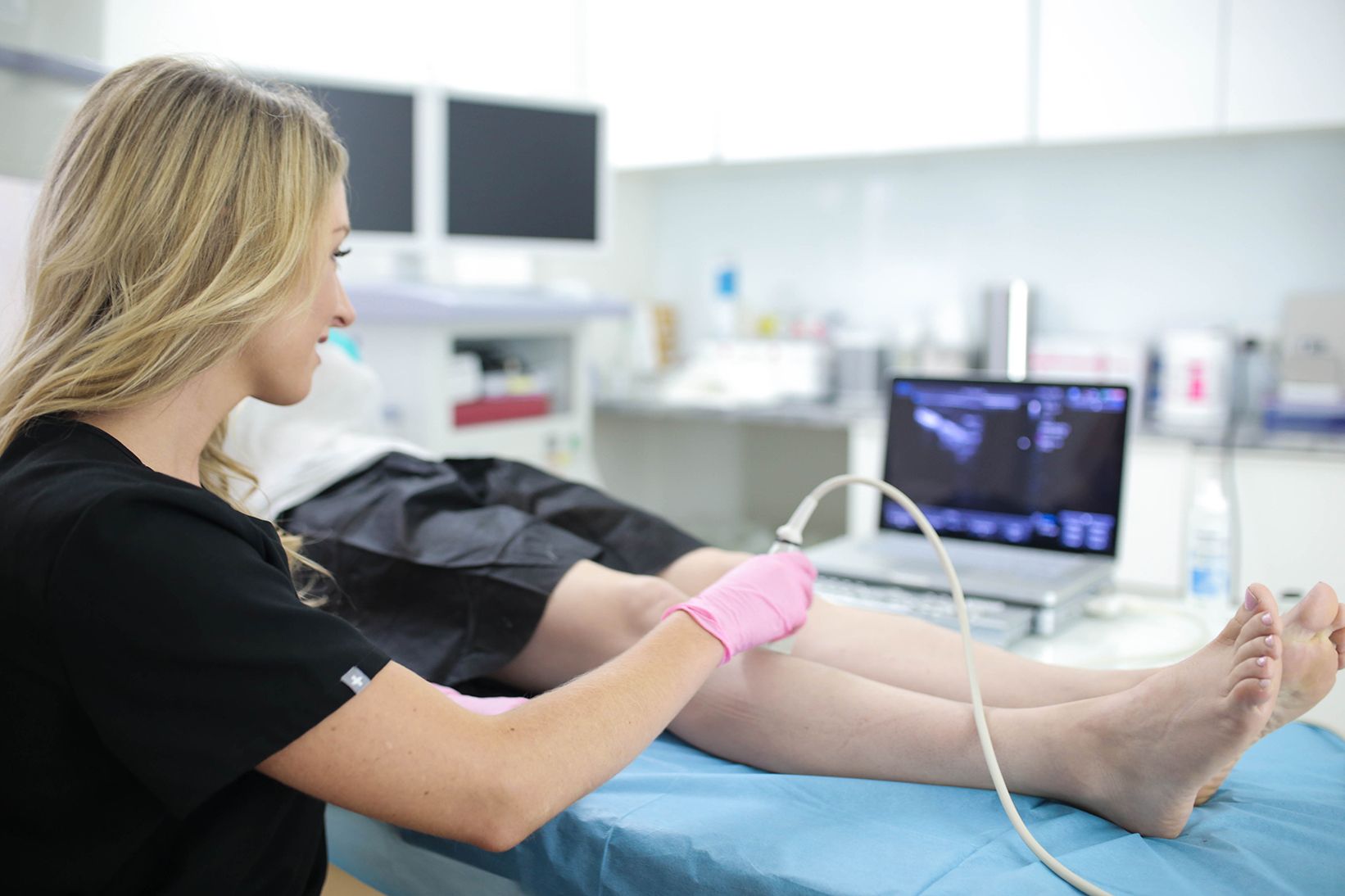 Alternate techniques:
Spider veins can also be treated using laser therapy. A blue laser light is usually beamed onto the skin overlying the spider veins. The laser penetrates the skin and shrinks the spider veins. However, this is not as effective as sclerotherapy, and you may need at least three to four sessions to achieve equivalent results. However, some vein specialists may prefer to use this method if the veins are in a delicate body area, such as your face.
Techniques to avoid:
Definitely avoid home remedies! Some popularly touted remedies for spider veins include apple cider vinegar, witch hazel and various essential oils. There is no evidence that any of these actually work. In fact, they may irritate your skin and make it sensitive, which will make subsequent treatment difficult. 
Today, varicose vein treatment is performed using minimally invasive procedures. These procedures seal off the defective vein from within; this achieves the same results as actually removing the vein.
Best technique:
VenaSeal is considered the best minimally invasive treatment option. The vein is seal shut using medical grade superglue, which can directly be injected into the vein. It does not require a prior numbing injection, and unlike other procedures, the tissues do not need to heal afterward. This makes it more comfortable and painless as compared to other procedures.
Alternate techniques:
Radiofrequency ablation and endovenous laser ablation are other commonly used minimally invasive treatment options. They use flexible catheters to deliver radiofrequency waves and laser energy, respectively, into the vein. The heat causes the vein walls to melt, scar and seal off. These procedures need a prior numbing injection, and there might be slight postoperative discomfort due to the scar healing process.
Techniques to avoid:
Vein removal was once the most effective treatment for varicose veins. However, this needs invasive surgery, which can only be done using advanced anesthesia. It also needs a long recovery period of two to three weeks. Most vein specialists do not recommend vein removal as first line treatment today.
Vein Treatment Clinic: Advanced treatment for varicose and spider veins from VIP Medical Center.
The Vein Treatment clinic provides the entire range of minimally invasive treatment options for varicose veins and spider veins. VTC New York is our flagship location, and you can consult with some of the nation's top vein doctors.
Dr. Namrata Khimani: A double board-certified physician, Dr. Khimani's specialty is treating patients who have recurrent vein problems. Dr. Khimani has expert accreditation from the American Board of Venous and Lymphatic Medicine.
Dr. Juan Montoya: Dr. Montoya is a highly experienced and skilled surgeon who specializes in traeting complex vein conditions. He trained at Yale and is double board certified in cardiothoracic surgery.
Dr. Sareh Rajaee: Dr. Rajaee is also a Yale trained, board certified vascular surgeon who has years of experience in treating vein and arterial disease. 
Live out of New York, and can't visit a vein clinic in NYC? You can consider visiting our vein center in Wayne, NJ or Paramus, NJ.
In Manhattan, New York, our vein treatment center is located in Midtown. We can easily be accessed from the Grand Central Station and several subway lines. The vein clinic is a stone's throw away from Bryant Park and the Chrysler building.
However, if you live out of New York, you may choose to visit our other vein centers in New Jersey. To schedule an appointment at any of these locations, you can either book online, or call 855-807-4936
Book a Consultation
Scheduling a consultation with one of our vein treatment experts is one of the best ways to determine the proper resolution for your varicose veins. The treatments can include sclerotherapy, laser or radiofrequency ablation, a medication called Varithena, or procedures such as Venaseal, or Clarivein.
Meet our Vein Specialists
Venous specialist | Harvard Medical School
Dr. Khimani is a nationally recognized leader in the field of venous medicine. She is an expert in Spider Vein and Varicose Vein Treatment based in New York City. While Dr. Khimani treats a variety of patients experiencing varicose vein problems, she also sub-specializes in the treatment of vein disease in women, including those with pregnancy and post-pregnancy related spider and varicose veins.
If you have varicose veins and spider veins, suffer from leg cramps, leg swelling, or restless leg syndrome, come see Dr. Khimani at our Vein Treatment Center NYC. Most procedures are covered by major medical insurances, including Medicare. Call us and get verified today.
We know health insurance is confusing so we will help you check if you're covered:
By emailing or contacting us, you are accepting the inherent privacy limitations of online communication. For more information, please read our Digital Communications document. Please respond "STOP" to any text messages to opt out.
TAKE A PERSONAL LOOK AT OUR CLINIC via
Instagram
What Are the Best Vein Treatments Currently Available at a Vein Center, NYC in 2020? Opinions from a Top Vein Doctor
ultima modifica:
2020-08-28T08:59:44-04:00
da