What Can You Expect When You Visit a Medical Center for Treating Your Varicose Veins and Spider Veins?
Over half the American population develops some sort of vein problem during their lifetime. Despite the high statistics, most people do not actively seek out a medical clinic for treatment. This is largely because of nervousness, as people do not know what to expect when they visit a vein clinic. Here is where we can help! In this article we tell you what to expect when you visit a top vein center in Paramus.
When you visit our vein center in Paramus, you can consult with a top vein specialist 
Finding the right vein specialist is very important when it comes to treating your veins. At the Vein Treatment Clinic, you will consult with Dr. Todd Kobrinsky, one of the leading vein specialists in New Jersey. Dr. Kobrinsky is double board certified in Internal Medicine as well as Cardiovascular disease. Dedicated to helping patients with vein conditions in New Jersey, he is best known for the excellent results he achieves with varicose and spider vein treatment.
Dr. Kobrinsky believes that a healthy relationship between doctor and patient is crucial to delivering good treatment, which is why he takes his time with all patients.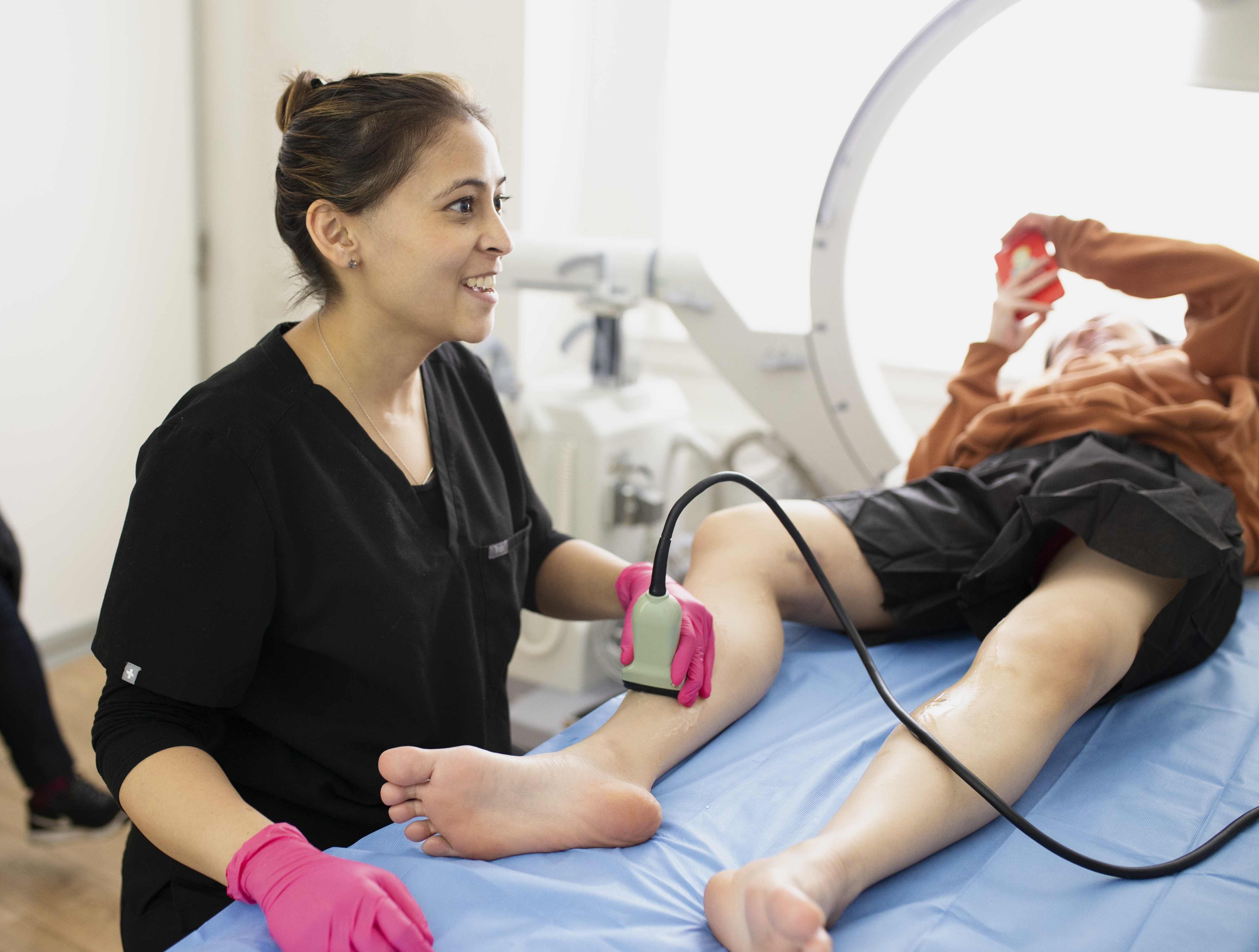 Our vein doctor will comprehensively examine the health of your leg veins.
When you visit the vein clinic, our vein doctor will first get to know you, and will want to know about the vein problems that you have been having. He will also look into your past medical history and family history, and will perform a detailed clinical examination of your leg veins.
The vein specialist may enquire about any symptoms that you have been having that could be related to vein disease. These include leg pains, any swelling of the feet or ankles, or cramping. Depending on your history and clinical examination, the vein doctor may perform a small investigation, called the duplex ultrasound.
Why is the ultrasound necessary? Well, varicose veins and spider veins usually arise from problematic parent veins, which are not visible from the surface. These parent veins do not transport blood back to the heart efficiently, and cause a condition called chronic venous insufficiency. In venous insufficiency, there is backed-up impure blood, which leads to several vein problems, including varicose and spider veins.
The duplex ultrasound is basically an imaging technique, and using this, the vein doctor will look at the pattern of blood flow in your veins. This helps the vein doctor figure out which of the parent veins are defective, so that they can be addressed.
Depending on your vein condition, our vein doctor will put together a comprehensive treatment plan for you.
Once the vein doctor knows which of your veins need to be fixed, he can put together a tailored treatment plan for you.
If you have only spider veins:
If you don't have painful symptoms or venous insufficiency, you may only need to treat spider veins from a cosmetic standpoint. This is usually achieved using a technique called sclerotherapy. This is a simple injection, performed using really tiny needles, which delivers a liquid called sclerosant into your veins. The sclerosant causes the walls of the spider veins to swell up and stick together. Over time, the vein shrivels and disappears.
If you have spider veins/varicose veins with chronic venous insufficiency:
If you have defective parent veins, these need to be sealed off first, so that the backed up blood can go back to the heart through healthier veins. This is usually done by one of the following methods:
Radiofrequency ablation: A flexible catheter is inserted into the defective vein. Heat from radiofrequency waves is delivered through the catheter to the inside of the vein. The heat causes the vein walls to melt and the vein seals off.
VenaSeal: medicated glue is directly injected into the vein. The glue hardens and seals off the vein instantly.
Endovenous ablation: Similar to radiofrequency, except that laser energy is used to generate heat.
ClariVein: A catheter with a rotating iip disperses sclerosant rhoughout the vein to seal it off.
After the parent veins are treated, if you have any residual visible veins, they can be closed using a technique called Varithena. This uses a foam based sclerosant, which spreads out to seal the vein.
Throughout the process, our front desk will help out with the insurance process.
A major reason why people put off varicose vein treatments is because it can be expensive. We understand that, which is why our front desk staff are in constant touch with insurance carriers. Even before your first appointment, our front desk staff can verify your insurance coverage for free. After you are given a diagnosis and tailored treatment plan, our team will work with you to figure out your coverage and deductibles, so that you are not surprised at any point in the process. At VTC, we accept all major insurance carriers, including Medicare.
Visit the Vein Treatment Clinic in Paramus for healthy, happy legs! 
Now that you know the drill, the next step is to simply fix an appointment!
Our vein center in Paramus, NJ is conveniently located just off the highway NJ-17, and you can easily reach us by car – there is plenty of parking! Easy to locate, we are right next to a popular furniture showroom, and very near the Paramus Park mall. If you are would like to schedule a consultation with our vein physician, do book an appointment online, or call 855-807-4936.
Book a Consultation
Scheduling a consultation with one of our vein treatment experts is one of the best ways to determine the proper resolution for your varicose veins. The treatments can include sclerotherapy, laser or radiofrequency ablation, a medication called Varithena, or procedures such as Venaseal, or Clarivein.
Meet our Vein Specialists
Venous specialist | Harvard Medical School
Dr. Khimani is a nationally recognized leader in the field of venous medicine. She is an expert in Spider Vein and Varicose Vein Treatment based in New York City. While Dr. Khimani treats a variety of patients experiencing varicose vein problems, she also sub-specializes in the treatment of vein disease in women, including those with pregnancy and post-pregnancy related spider and varicose veins.
If you have varicose veins and spider veins, suffer from leg cramps, leg swelling, or restless leg syndrome, come see Dr. Khimani at our Vein Treatment Center NYC. Most procedures are covered by major medical insurances, including Medicare. Call us and get verified today.
We're preparing your estimate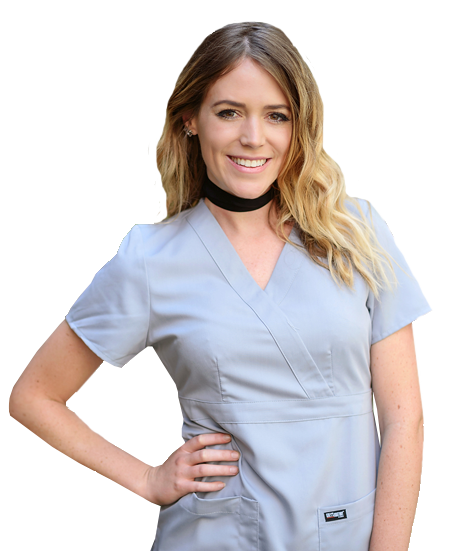 We need a bit more information from you to provide an accurate estimate. Stay tuned, one of our team members will reach out to you shortly to ask you a few questions and provide you with an estimate based on your medical needs and insurance coverage.
In the meantime, learn more about vein disease, treatments and find you local experts below:
We are one of the top spider vein and varicose vein treatment centers in the Nation, offering the latest treatments and the most state of the art technology. Our vein treatment center sources the best vein doctors and specialists from around the world.
Covered by most insurances, including Medicare.
Enter your information below to get started
By emailing us or contacting us via web form, you are accepting the inherent privacy limitations of online communication. For more information about internet privacy, please read our Communication by Email/Text document. Please respond "stop" to text messages to opt out.
What Can You Expect When You Visit a Medical Center for Treating Your Varicose Veins and Spider Veins?
ultima modifica:
2020-08-03T14:45:09-04:00
da