What is the best treatment offered by any vein clinic in NYC? A renowned vascular surgeon explains.
The best treatment any vein clinic in NYC will suggest: Minimally invasive treatment
 Not long ago, surgery was considered the only treatment option for varicose veins and spider veins. Surgical procedures, which included vein stripping and ambulatory phlebectomy, literally meant that your skin was sliced open, the defective vein was stripped from the surrounding tissue and removed. Sounds painful, right? Well, it was, and that is why 'minimally invasive' procedures were developed in the first place. These are now routinely used in modern vein treatment centers.
What are minimally invasive procedures anyway? Basically, these procedures do 'invade' your skin, but the 'invasion' will be really small. You will probably just need a small puncture hole or a really tiny incision. How can this help remove the defective vein?
Actually, the vein is not removed at all. These procedures work on the assumption that removing the functionality of the vein is as good as removing the vein itself. So, in these procedures, the vein is actually blocked up from within. This prevents blood from flowing through the veins. Once blood stops flowing, the body feels that this vein is no longer needed. So over time, they vein shrinks and may even disappear completely – providing the same effect as a surgical removal.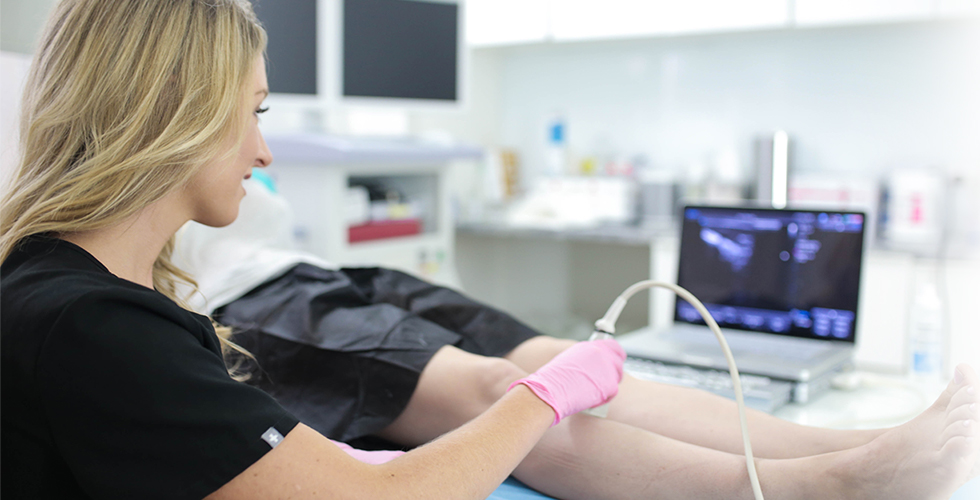 Why is minimally invasive treatment the best option the vein center can offer you?
Since they 'invade' your body to a much lesser extent, minimally invasive procedures have several advantages over surgery:
They can be done using simple numbing injections. You will not need spinal or general anesthesia.
Since you won't need an advanced form of anesthesia, the number of consultations and laboratory investigations that you need will be a lot fewer.
After surgery, you need at least two to three weeks to recover from the procedure. However, minimally invasive procedures do not require any down time – you can get back to your regular routine right away!
Are some forms of minimally invasive treatments superior to others?
There are several kinds of minimally procedures, depending on the method used to seal off the veins. All these methods are equally effective in getting rid of varicose and spider veins.
The technique usually preferred by most vein doctors is radiofrequency ablation. In this procedure, a small catheter is inserted through the skin into the defective vein, under imaging guidance. The catheter is connected to a source, which delivers heat to the inside of the veins through radiofrequency waves into the vein. The vein walls react to the heat by melting, and the raw surfaces of the walls stick together. Over time, the vein walls scar and the vein is permanently sealed off. During the period during which the vein scars and heals, you may experience some minor discomfort and swelling, for which the vein specialist will probably prescribe painkillers.
A recent, cutting edge technique called VenaSeal is superior to traditional radiofrequency ablation in terms of patient comfort. It does not even need a numbing injection beforehand! Through the catheter, the vein physician injects drops of medicated glue into the defective vein. The glue instantly blocks up the vein and hardens. Since there is no 'scar and heal' process involved, the aftermath is also more comfortable – there will be less pain and inflammation.
Another advanced technique that does not need a numbing injection is called 'ClariVein'. This technique used a special catheter, which has a rotating head. Through this catheter, a medicated solution (called sclerosant) is disperses throughout the vein, in all directions. The sclerosant irritates the vein walls and makes them swell up, and stick together. This technique will also need some scarring and healing to be effective.
Endovenous laser ablation is a technique very similar to radiofrequency ablation. However, this uses laser energy instead of radiofrequency waves, which is more intense and can generate higher temperatures. This can make the treatment process slightly more unpleasant, so many doctors prefer radiofrequency ablation instead.
The Vein Treatment Clinic: Get high quality vein treatment at one of the leading vein centers in America.
The Vein Treatment Clinic in NYC offers the entire range of minimally invasive treatment options for both spider veins and varicose veins. Choosing the right treatment plan will depend on a variety of factors, including the specific type of vein condition you have, your past medical history, your comfort level and insurance plans. Our Manhattan vein clinic has on board some of the nation's most renowned vein experts, who can help you in making this decision.
Our expert team of vein doctors include:
Dr. Namrata Khimani: Dr. Khimani is one of the clinic founders and one of our most experienced vein specialists. She is especially killed at dealing with recurrent vein disease.
Dr. Juan Montoya: Dr. Montoya is an experienced surgeon who is double board certified. He is bilingual and is preferred by our Spanish speaking clients.
Dr. Todd Kobrinski: Our resident cardiovascular expert, Dr. Kobrinski attributes his high success rates to the time he spends with each patient.
In NYC, VTC is located in Midtown, very near Bryant park. We are easily accessible from Penn station and several subway lines, including 4, 5, 6, the 1, 2, 3 and the a, c, e lines. To schedule a consultation with one of the vein doctors in Manhattan, you can call 855-807-4936 or book an appointment online.
Book a Consultation
Scheduling a consultation with one of our vein treatment experts is one of the best ways to determine the proper resolution for your varicose veins. The treatments can include sclerotherapy, laser or radiofrequency ablation, a medication called Varithena, or procedures such as Venaseal, or Clarivein.
Meet our Vein Specialists
Venous specialist | Harvard Medical School
Dr. Khimani is a nationally recognized leader in the field of venous medicine. She is an expert in Spider Vein and Varicose Vein Treatment based in New York City. While Dr. Khimani treats a variety of patients experiencing varicose vein problems, she also sub-specializes in the treatment of vein disease in women, including those with pregnancy and post-pregnancy related spider and varicose veins.
If you have varicose veins and spider veins, suffer from leg cramps, leg swelling, or restless leg syndrome, come see Dr. Khimani at our Vein Treatment Center NYC. Most procedures are covered by major medical insurances, including Medicare. Call us and get verified today.
We're preparing your estimate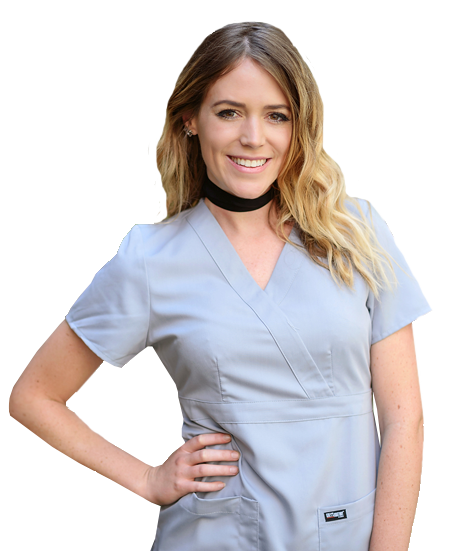 We need a bit more information from you to provide an accurate estimate. Stay tuned, one of our team members will reach out to you shortly to ask you a few questions and provide you with an estimate based on your medical needs and insurance coverage.
In the meantime, learn more about vein disease, treatments and find you local experts below:
We are one of the top spider vein and varicose vein treatment centers in the Nation, offering the latest treatments and the most state of the art technology. Our vein treatment center sources the best vein doctors and specialists from around the world.
Covered by most insurances, including Medicare.
Enter your information below to get started
By emailing us or contacting us via web form, you are accepting the inherent privacy limitations of online communication. For more information about internet privacy, please read our Communication by Email/Text document. Please respond "stop" to text messages to opt out.
What is the best treatment offered by any vein clinic in NYC? A renowned vascular surgeon explains.
ultima modifica:
2020-05-28T14:17:14-04:00
da