Vein Clinic in New Jersey Discusses Vein Problems
Our vein clinic in New Jersey discusses vein problems and vein treatments.
Are you suffering from leg pain, restless legs syndrome, leg heaviness, or throbbing leg veins? You may think these are signs of aging, but they may also be symptomatic of underlying vein disease. If you have these vein problems, you should consult experienced vein doctors who can diagnose the root cause of your vein problems and recommend the best minimally invasive treatments. If left untreated, vein problems can escalate and lead to severe complications, skin infections, skin discoloration, deep vein thrombosis, etc.
Vein Treatment Clinic is the best vein clinic in New Jersey, with offices in Paramus and Clifton. Our vein clinic in New Jersey has some of the most qualified, board-certified, and experienced vein doctors — Dr. Todd Kobrinski and Dr. Sareh Rajaee. Our vascular surgeons examine your vein problems and use the latest diagnostic methods to determine if you have underlying venous insufficiency. We also specialize in the latest minimally invasive vein treatments that conclude within an hour with no downtime, side effects, or complications.
Our experienced vein doctors believe it's their responsibility to ensure you have all the information you need to identify and treat vein problems. They provide exceptional vein care, ensuring physical and emotional comfort. After the diagnosis, the experienced vein doctors in our vein centers patiently discuss all of your vein treatment options, guiding you through every step of the process. However, we want to begin that journey right now. In this article, our experienced vein doctors answer some important questions about leg pain, vein problems, and vein treatments.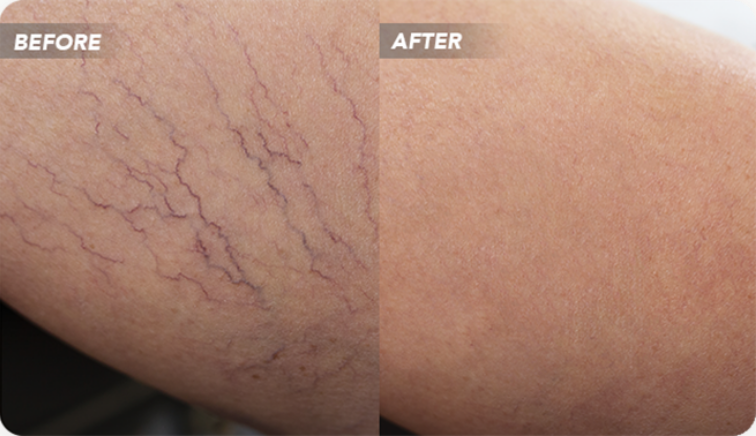 Can leg pain be caused by vein problems?
Leg pain may seem like a sign of exhaustion, fatigue, or aging. However, consistent leg pain may be symptomatic of vein disease, especially if it worsens at the end of the day or after long periods of sitting or standing.
Healthy veins have mechanisms called vein valves that act like one-way doors, i.e., they allow blood to flow towards the heart but prevent it from flowing backward due to gravity. However, your vein valves may collapse for various reasons, such as aging, biological factors, pregnancy, etc. Chronic venous insufficiency is a condition in which your vein valves collapse and blood flow backward due to gravity, eventually accumulating in your leg veins. The continued accumulation of blood in leg veins applies pressure on the vein walls, eventually leading to vein dilation. This entire process is vein disease.
What are some of the most common vein problems?
Some of the most common vein problems are spider veins and varicose veins. Spider veins are dense clusters of blood vessels that appear on the surface of the skin — without bulging out — due to blood accumulation in leg veins. Varicose veins are bulging and protruding blood vessels that look like a dense mass of tangled and knotted ropes, caused by excessive blood accumulation in your veins. Varicose veins are over-extended and dilated blood vessels, so they're also prone to bursting, which leads to profuse bleeding.
Should I consult vascular surgeons if I have leg pain and other vein problems?
If you have any of the signs or symptoms of vein disease, you must immediately consult vascular surgeons. Venous insufficiency may initially seem like a benign problem with symptoms that resemble signs of aging. However, vein problems gradually escalate until you have severe complications.
Some of the most common warning signs of vein problems are restless legs, leg heaviness, leg pain, spider veins, and throbbing leg veins. If left untreated, your vein problems escalate, eventually leading to varicose veins, skin disease, skin discoloration, leg ulcers, and deep vein thrombosis.
What are the best minimally invasive vein treatments?
Radiofrequency ablation, endovenous laser ablation, and VenaSeal are the best minimally invasive vein treatments for venous insufficiency. During these procedures, the vascular surgeons use thermal energy, laser energy, or medical adhesives to collapse or shut down the diseased saphenous vein. Once the diseased vein is removed or neutralized, the accumulated blood flows to healthier veins, restoring smooth blood circulation to the heart.
After the primary varicose vein treatment, your experienced vein doctors may recommend minimally invasive treatments for superficial varicose veins and spider veins. Sclerotherapy is the best minimally invasive spider vein treatment. During the sclerotherapy procedure, the vein doctor injects a medicine called sclerosant into the spider veins, turning them into hardened scar tissues that eventually get absorbed by the body.
Minimally invasive varicose vein treatments are non-surgical and painless. Furthermore, they have a 97% success rate with a negligible risk of side effects or complications. Minimally invasive vein treatments are in-office and outpatient procedures that conclude within an hour in the vein doctor's office. There is no downtime, and you can resume your daily activities immediately.
Vein Treatment Clinic is the best vein clinic in New Jersey because our experienced vein doctors carefully discuss your medical history and examine your vein problems to curate a vein treatment plan for your specific needs. We believe your emotional and physical comfort is crucial. Vein Treatment Clinic has two vein centers in New Jersey — Paramus and Clifton.
Our Paramus vein center is close to the Paramus Park Mall, just off NJ-17. Our Clifton vein center is located just beyond the Ford dealership on route 46 E. Both of our vein centers have state-of-the-equipment and plenty of parking spaces. For more information, please consult our board-certified vascular surgeons today.
Book a Consultation
Scheduling a consultation with one of our vein treatment experts is one of the best ways to determine the proper resolution for your varicose veins. The treatments can include sclerotherapy, laser or radiofrequency ablation, a medication called Varithena, or procedures such as Venaseal, or Clarivein.
Meet our Vein Specialists
Venous specialist | Harvard Medical School
Dr. Khimani is a nationally recognized leader in the field of venous medicine. She is an expert in Spider Vein and Varicose Vein Treatment based in New York City. While Dr. Khimani treats a variety of patients experiencing varicose vein problems, she also sub-specializes in the treatment of vein disease in women, including those with pregnancy and post-pregnancy related spider and varicose veins.
If you have varicose veins and spider veins, suffer from leg cramps, leg swelling, or restless leg syndrome, come see Dr. Khimani at our Vein Treatment Center NYC. Most procedures are covered by major medical insurances, including Medicare. Call us and get verified today.
We're preparing your estimate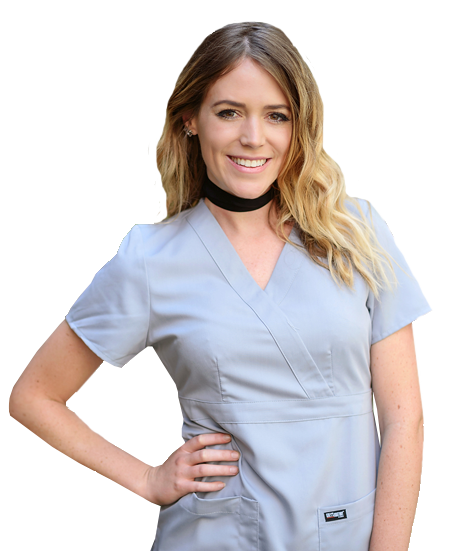 We need a bit more information from you to provide an accurate estimate. Stay tuned, one of our team members will reach out to you shortly to ask you a few questions and provide you with an estimate based on your medical needs and insurance coverage.
In the meantime, learn more about vein disease, treatments and find you local experts below:
We are one of the top spider vein and varicose vein treatment centers in the Nation, offering the latest treatments and the most state of the art technology. Our vein treatment center sources the best vein doctors and specialists from around the world.
Covered by most insurances, including Medicare.
Enter your information below to get started
By emailing us or contacting us via web form, you are accepting the inherent privacy limitations of online communication. For more information about internet privacy, please read our Communication by Email/Text document. Please respond "stop" to text messages to opt out.
Vein Clinic in New Jersey Discusses Vein Problems
ultima modifica:
2020-07-25T12:21:21-04:00
da