What do I look at while choosing a vein clinic in NJ? A top medical center offers some advice.
You have decided to get your varicose veins and spider veins treated, and finally say goodbye to that leg pain. But how do you know where to get treatment? This article offers some insights on what questions to ask when you look for a vein clinic in NJ.
What is the main focus of the vein clinic in NJ?
When you choose a vein center, ensure that their primary focus is the management of vein conditions, like varicose veins and spider veins. Clinics that treat vein disease as one among several other procedures will have to divide their resources equally – so they are less likely to have the latest equipment available to treat vein disease. Vein doctors who exclusively treat vein disease will also have more expertise and skill in this area.
What kinds of varicose vein treatments are available near me?
 There are several kinds of treatment for varicose and spider veins. Actual surgical removal of veins is still performed at several centers, but this is a painful, invasive option that requires a long recovery time. Instead, look for a vein center that offers minimally invasive treatment plans. Unlike surgery, minimally invasive treatment can be performed within the clinic itself, with a simple numbing injection. A small flexible tube, called a catheter, is inserted into the vein, and the diseased vein is treated from within. Minimally invasive vein treatments require very little time, and can typically be done in under an hour. No recovery time is required – you can jump right back into your daily schedule!
Rather than minimally invasive procedures in general, check if the clinic offers advanced procedures like VenaSeal and ClariVein. This should be in addition to procedures that have proven efficacy, such as radiofrequency ablation and endovenous laser ablation. If the clinic offers a range of procedures, you can select one based on what suits our needs the best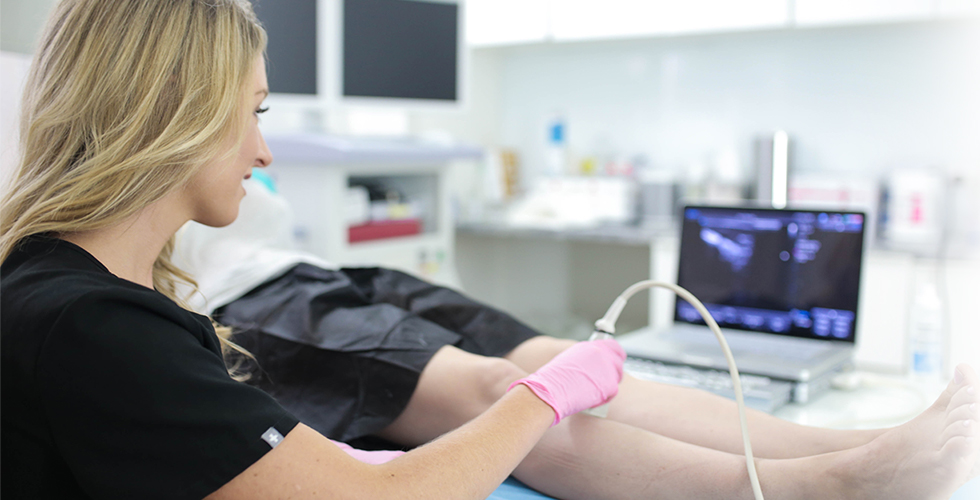 What about the Varicose veins specialist name? Is the vein doctor near me qualified to treat my vein condition?
 Technically, most vein doctors are qualified to treat vein disease. But there are certain features that make some vein specialists stand out from the rest.  A good vein doctor should ideally be board certified in a significant branch of medicine – such as internal medicine, anesthesiology, or surgery. A vein doctor who has trained at a top medical school or attended a top residency program may have more skill and expertise. Some vein doctors also have additional certifications that give them an edge over the rest. For instance, a certified diplomate from the American Board of Vein Medicine, or a certification in ultrasound and vascular imaging would attest to a vein doctor's expertise in performing minimally invasive treatment procedures.   
How transparent is the website of the vein clinic?
Most vein clinics today have an online presence. Make it a point to go online and find out all you can from the vein clinic's website. A good vein center will be transparent about the different kinds of procedures and options that they offer. The vein doctor's bio, including education and training should also be listed. Also check if the vein clinic has before/after pictures of patients who have had vein treatments. This will give you a good idea of the kind of results that you can expect from the vein clinic.
What kind of patient reviews does the vein clinic near me have?
There are a lot of facts that a clinic's website will not tell you – but reviews from other patients will. Is the vein physician kind and considerate? Does he/she take the time to listen to patient concerns? Were the treatment plans discussed with the patients in detail beforehand? Were the other clinic staff helpful? Did the treatment costs match up to patient expectations, or were there unexpected surprises? Positive treatment experiences from other patients can definitely help in choosing a vein treatment center that would fit in with your expectations.
The Vein Treatment Clinic: Providing focused, advanced minimally invasive treatment options for varicose ad spider veins.
 The above points give you a lot to consider during your hunt for the ideal vein clinic. If you want to simply take a short cut to high quality vein treatment, the solution is simple – visit the Vein Treatment Clinic! An exclusive vein clinic that offers the latest technology and resources, VTC in NJ has a team of highly experienced, board certified vein specialists. At VTC, our vein doctors believe that each patient is unique, and we take time to carefully tailor treatment plans to suit each individual.
 In Northern New Jersey, the Vein Treatment Clinic has branches in Clifton, Paramus, and Wayne. In Clifton, VTC is conveniently located on route 46-E, just past a Ford dealership. In Paramus, we are located just of the Garden State Parkway, near Paramus Park Mall.
VTC also has vein centers at other locations across America. If you wish to book an appointment with one of our vein doctors at any of these locations, you can call 855-807-4936, or book an appointment online.
Book a Consultation
Scheduling a consultation with one of our vein treatment experts is one of the best ways to determine the proper resolution for your varicose veins. The treatments can include sclerotherapy, laser or radiofrequency ablation, a medication called Varithena, or procedures such as Venaseal, or Clarivein.
Meet our Vein Specialists
Venous specialist | Harvard Medical School
Dr. Khimani is a nationally recognized leader in the field of venous medicine. She is an expert in Spider Vein and Varicose Vein Treatment based in New York City. While Dr. Khimani treats a variety of patients experiencing varicose vein problems, she also sub-specializes in the treatment of vein disease in women, including those with pregnancy and post-pregnancy related spider and varicose veins.
If you have varicose veins and spider veins, suffer from leg cramps, leg swelling, or restless leg syndrome, come see Dr. Khimani at our Vein Treatment Center NYC. Most procedures are covered by major medical insurances, including Medicare. Call us and get verified today.
We're preparing your estimate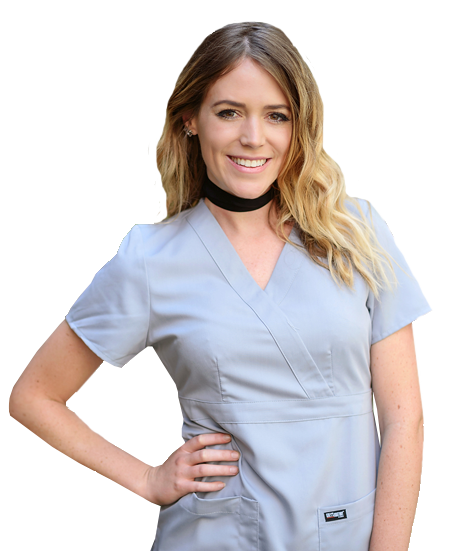 We need a bit more information from you to provide an accurate estimate. Stay tuned, one of our team members will reach out to you shortly to ask you a few questions and provide you with an estimate based on your medical needs and insurance coverage.
In the meantime, learn more about vein disease, treatments and find you local experts below:
We are one of the top spider vein and varicose vein treatment centers in the Nation, offering the latest treatments and the most state of the art technology. Our vein treatment center sources the best vein doctors and specialists from around the world.
Covered by most insurances, including Medicare.
Enter your information below to get started
By emailing us or contacting us via web form, you are accepting the inherent privacy limitations of online communication. For more information about internet privacy, please read our Communication by Email/Text document. Please respond "stop" to text messages to opt out.
What do I look at while choosing a vein clinic in NJ? A top medical center offers some advice.
ultima modifica:
2020-06-07T23:59:07-04:00
da