What Do I Look for in a Vein Clinic in San Diego in 2020? A Top Vein Doctor Gives You a List of Six Things to Look out for.
Are your San Diego vein specialists properly accredited?
The chances of successful vein treatment at the vein clinic dramatically increase when your vein doctor has the right kind of credentials and qualifications. What exactly should you look out for? It is important that your vein doctor is a board certified specialist in their chosen field of medicine, such as internal medicine, surgery or anesthesiology. Also, find out where your vein doctor has trained. Having trained at Ivy League institutions – think Harvard or Yale – generally implies that your vein doctor is in the top tier of physicians across the country.
Does your vein specialist in San Diego have enough experience in treating varicose veins? 
This one is obvious – experienced doctors, who have likely treated thousands of similar patients before you, are more confident in their diagnosis and less likely to make errors. Your vein doctor's bio will tell you when they started practicing, which should give you an idea of their experience. Of course, you can always ask directly!
Does the vein treatment in San Diego include screening and managing venous insufficiency?
Your main concern might be varicose veins, but a good vein clinic always offers screening for a vein condition called chronic venous insufficiency. Venous insufficiency is what causes most varicose veins to form, in the first place. This is a condition where the larger veins in your leg, called the saphenous veins, are defective, and do not return blood to the heart as efficiently as it should. As a result, blood in the leg veins gets backed up, and the smaller veins become swollen and distorted, forming varicose veins.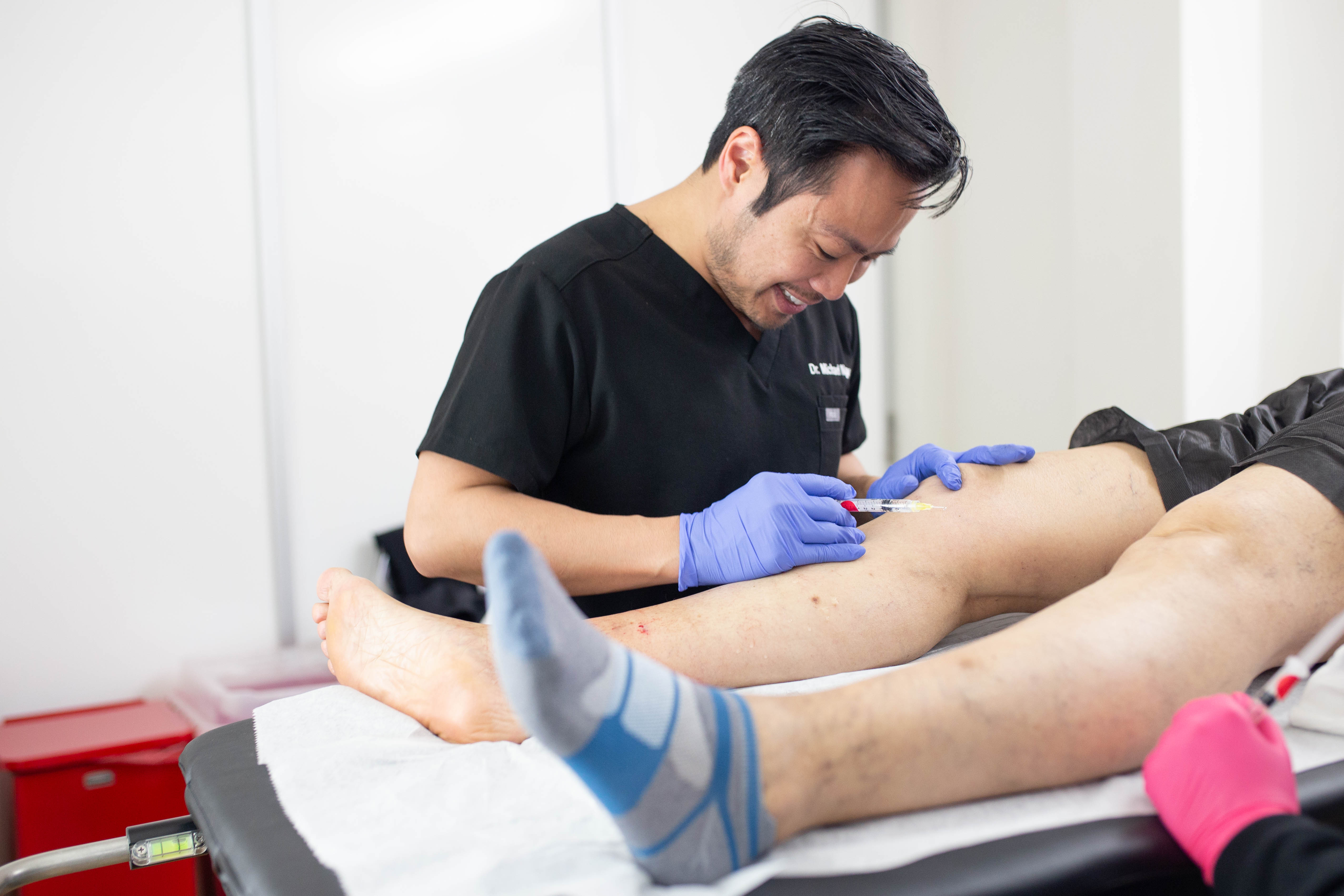 If you go ahead and fix the varicose veins without addressing the venous insufficiency, you will probably develop new varicose veins in the future, so it is not really a permanent cure. Therefore, always ensure that your vein clinic routinely screens and treats insufficiency as part of their management plan.
Is minimally invasive treatment available at the San Diego varicose vein treatment center? 
Some vein centers offer to fix varicose veins by surgically removing them. This is certainly an effective cure, but it can be painful and you will need advanced anesthesia to get this done. It also needs a long recovery time – your activities will be limited for at least two weeks. Is there a better alternative?
Yes! If you choose a vein clinic that offers minimally invasive procedures, you can avoid painful surgery. Minimally invasive procedures involve just a slight puncture of the skin, sort of like an injection, following which a flexible tube, called a catheter, is inserted into the defective vein. The vein is then treated from within, so that blood can no longer flow through it. A vein that does not function is as good as a non-existent vein – so this serves the same purpose as physically removing the vein. This is a lot more comfortable, and at the most, requires a simple numbing injection! You do not need any recovery time after the procedure, and you can get back to your normal routine right away.
Are several options available to treat varicose veins in San Diego? 
Even if the vein clinic offers minimally invasive vein treatment, there are different kinds of such treatment. You would want to choose a technique that suits you the best! Here are some of the options your vein clinic should be having:
Radiofrequency ablation: Radiofrequency waves deliver heat into your veins. The same effect is achieved through endovenous laser ablation, but laser causes higher temperatures, so is not generally preferred.
VenaSeal: Medical grade glue is injected into your veins, which blocks it up.
ClariVein: A medicated solution is delivered into the vein through a catheter with a rotating tip. This causes the vein walls to stick together. 
Does the varicose vein center accept the kind of insurance you carry? 
Varicose vein treatment can be quite expensive if you are expected to pay out of pocket. Different vein clinics may accept different insurance carriers, and it is best to verify your coverage before you schedule your consultation with the vein specialist. Some vein clinics will verify this information for you, if you call ahead.
The Vein Treatment Clinic: Providing the best of La Jolla Vein Care 
If you have been wondering where to find varicose vein doctors near me, look no further! The Vein Treatment Clinic, which is committed to providing high quality vein care, has premier vein centers across the country. In San Diego, our vein center is located in La Jolla, right near the Torrey Pines Beach State Park, and very close to the Westfield UTC shopping center.
At our vein clinic in San Diego, you will consult with two double board certified, Harvard trained vein specialists – Dr. Billy Schoenfield and Dr. Carly Guthrie. Our vein specialists are great believers in patient centered care, and you will find that they are kind and approachable.
To fix an appointment with a varicose vein specialist at San Diego, or one of our other locations, you can book an appointment online, or call 855-807-4936.
Book a Consultation
Scheduling a consultation with one of our vein treatment experts is one of the best ways to determine the proper resolution for your varicose veins. The treatments can include sclerotherapy, laser or radiofrequency ablation, a medication called Varithena, or procedures such as Venaseal, or Clarivein.
Meet our Vein Specialists
Venous specialist | Harvard Medical School
Dr. Khimani is a nationally recognized leader in the field of venous medicine. She is an expert in Spider Vein and Varicose Vein Treatment based in New York City. While Dr. Khimani treats a variety of patients experiencing varicose vein problems, she also sub-specializes in the treatment of vein disease in women, including those with pregnancy and post-pregnancy related spider and varicose veins.
If you have varicose veins and spider veins, suffer from leg cramps, leg swelling, or restless leg syndrome, come see Dr. Khimani at our Vein Treatment Center NYC. Most procedures are covered by major medical insurances, including Medicare. Call us and get verified today.
We're preparing your estimate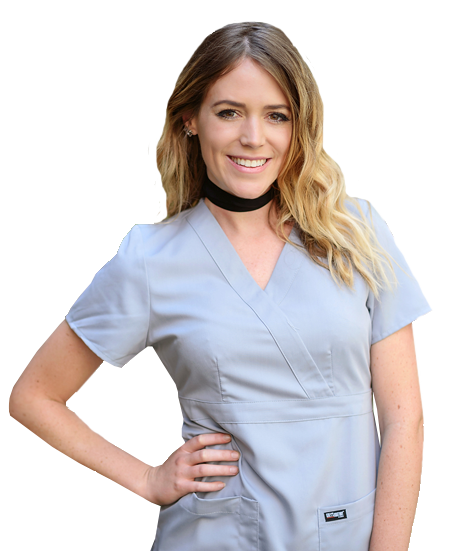 We need a bit more information from you to provide an accurate estimate. Stay tuned, one of our team members will reach out to you shortly to ask you a few questions and provide you with an estimate based on your medical needs and insurance coverage.
In the meantime, learn more about vein disease, treatments and find you local experts below:
We are one of the top spider vein and varicose vein treatment centers in the Nation, offering the latest treatments and the most state of the art technology. Our vein treatment center sources the best vein doctors and specialists from around the world.
Covered by most insurances, including Medicare.
Enter your information below to get started
By emailing us or contacting us via web form, you are accepting the inherent privacy limitations of online communication. For more information about internet privacy, please read our Communication by Email/Text document. Please respond "stop" to text messages to opt out.
What Do I Look for in a Vein Clinic in San Diego in 2020? A Top Vein Doctor Gives You a List of Six Things to Look out for.
ultima modifica:
2020-07-21T15:47:11-04:00
da