The Vein Treatment Clinic: A branch of one of the top vein clinics of America in NJ.
Varicose veins and spider veins are fairly common health issues – almost half the American population has them. For a permanent cure, though, you need to seek help from trained experts, who can provide you an advanced level of care. Where can you find great vein clinics in New Jersey? Fortunately, we have the answer! The Vein Treatment Clinic has centers in three locations across New Jersey. Here is why VTC ranks among the top vein treatment centers in NJ:
Ranked at the top among all the vein clinics of America: NJ team of vein doctors
The quality of treatment at a vein clinic depends, first and foremost, on the team of vein doctors available. You would obviously want to choose a vein doctor who is highly experienced; someone who has performed thousands of vein procedures before is more likely to generate successful results! It also helps if your doctor has extra credentials in the field of vein medicine or blood vessel imaging.
At our vein clinics in NJ, we have on board two experienced, highly skilled vein specialists. Our team of vein doctors at the vein centers in New Jersey include:
Dr. Caroline Novak: Dr. Novak sees patients at our Paramus and Clifton Vein Treatment Centers. Having trained at Northwestern University, she worked at Memorial Sloan Kettering Cancer Center prior to joining VTC, where she received the prestigious 'teacher of the year' award. Dr. Novak is a certified diplomate from the American Board of Venous and Lymphatic medicine, and is also recognized as an expert in vascular (blood vessel) imaging. Dr. Novak ensures that she is readily available and accessible to all patients.
Dr. Todd Kobrinski: Dr. Kobrinski sees patients at our vein centers in Clifton and Wayne. is double board certified in internal medicine as well as cardiovascular medicine. He is also an expert in echocardiography and vascular ultrasound interpretation. Dr. Kobrinski is especially known for the kind and compassionate care that he delivers.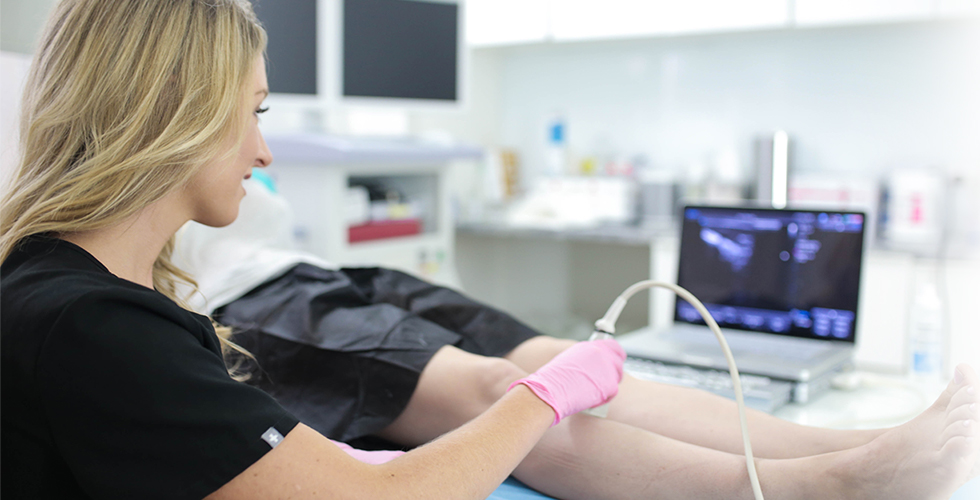 The Vein Treatment Clinic offers state of the art treatment options for your vein condition
 At VTC, we offer advanced minimally invasive procedures for your varicose veins and spider veins. Unlike surgical vein removal, these can be done right in the clinic, with, at the most, a simple numbing injection for comfort. You do not need any extended recovery time following the procedure; you can actually go back to work the same day!
For varicose vein treatment, we use ultrasound imaging guidance to seal off the veins from within. To seal the veins, we use one of the following advanced treatment options:
VenaSeal: A state of the art technique which uses medical grade glue to seal the vein
ClariVein: Another modern technique, in which a medicated solution called sclerosant is dispersed throughout the vein, using a catheter with a rotating head.
Radiofrequency ablation: The vein is sealed off using heat generated by radiofrequency waves.
For spider vein treatment, we offer sclerotherapy, which is the most proven effective therapy. This is a simple injection procedure, in which sclerosant is directly delivered into your veins. The vein walls stick together and the spider veins disappear in about a month.  Slightly larger spider veins can be sealed using Varithena, which is similar to sclerotherapy but uses a foam based sclerosant instead.
Offering constant patient support that goes beyond medical help 
At VTC, we recognize that most patients who really need vein treatment put it off for two reasons – fear or financial worries, and we work hard to ensure that we can minimize these two anxieties for you.
Our vein doctors are compassionate and caring, and are always ready to address all your concerns and answer questions regarding vein care. The rest of the medical team will also ensure that your treatment experience is comfortable, and a member of our team will be available at all times to sort out any problems that you might have.
We understand that you might be concerned about the cost of treatment. Health insurance plans are notoriously complicated, and it may be hard to figure out exactly how much is going to come out of your pocket. However, you do not have to worry! If you call our front desk, our staff will be glad to do a complimentary verification of your insurance details, even before you fix your first appointment. You can also verify your insurance coverage online.
VTC's vein clinics of America are located in convenient locations across NJ!
Located in three convenient locations across Bergen County, our vein treatment clinics are easily accessible by road. Our Clifton location is located directly on route 46-E, just past a large Ford Dealership. In Paramus, we are located just off the NJ-17 highway, and very close to the Garden State Plaza. The vein treatment center in Wayne is located near William Patterson University. All our vein clinics have plenty of parking spots.
If you live in Northern New Jersey, you can choose from these three locations, depending on which one is closest to you. You can either call to schedule an appointment with one of our vein specialists, or book an appointment online.
Book a Consultation
Scheduling a consultation with one of our vein treatment experts is one of the best ways to determine the proper resolution for your varicose veins. The treatments can include sclerotherapy, laser or radiofrequency ablation, a medication called Varithena, or procedures such as Venaseal, or Clarivein.
Meet our Vein Specialists
Venous specialist | Harvard Medical School
Dr. Khimani is a nationally recognized leader in the field of venous medicine. She is an expert in Spider Vein and Varicose Vein Treatment based in New York City. While Dr. Khimani treats a variety of patients experiencing varicose vein problems, she also sub-specializes in the treatment of vein disease in women, including those with pregnancy and post-pregnancy related spider and varicose veins.
If you have varicose veins and spider veins, suffer from leg cramps, leg swelling, or restless leg syndrome, come see Dr. Khimani at our Vein Treatment Center NYC. Most procedures are covered by major medical insurances, including Medicare. Call us and get verified today.
We're preparing your estimate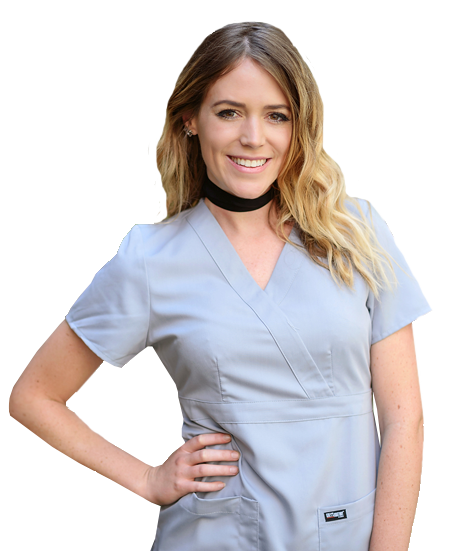 We need a bit more information from you to provide an accurate estimate. Stay tuned, one of our team members will reach out to you shortly to ask you a few questions and provide you with an estimate based on your medical needs and insurance coverage.
In the meantime, learn more about vein disease, treatments and find you local experts below:
We are one of the top spider vein and varicose vein treatment centers in the Nation, offering the latest treatments and the most state of the art technology. Our vein treatment center sources the best vein doctors and specialists from around the world.
Covered by most insurances, including Medicare.
Enter your information below to get started
By emailing us or contacting us via web form, you are accepting the inherent privacy limitations of online communication. For more information about internet privacy, please read our Communication by Email/Text document. Please respond "stop" to text messages to opt out.
The Vein Treatment Clinic: A branch of one of the top vein clinics of America in NJ.
ultima modifica:
2020-06-10T10:27:34-04:00
da