Understanding how to choose a vein treatment center
Understanding how to choose a vein treatment center
If you have vein problems, don't worry – you are not alone. An estimated 25 million Americans suffer from vein diseases and healthcare professionals take this very seriously. The internet offers you a vast plethora of advice, which may not always help – it can get confusing, with so many options to choose from. So how do you decide what treatment is right for you? Well, to do that, you will first need to understand what kind of vein disease you have – based on your symptoms and history. Your treatment, and the vein center you choose, will ultimately depend upon this.
Understanding your vein disease
If you have swollen ankles, a feeling of heaviness in your legs, or leg cramps, you might be suffering from a condition called chronic venous insufficiency. This is a condition where the valves in your leg veins stop working efficiently. The top of your leg veins has one-way valves, which prevent the blood (that goes from the leg to the heart) from falling back into your legs due to gravity. If these valves don't work, the blood pools in your legs and puts pressure on your leg veins, causing them to expand. The excess fluid in your legs is what causes the feeling of heaviness, and swelling of the legs.
Diagnosing your vein disease
If you suspect that you have one of the above venous disorders, you will need to visit a vein treatment center, where vein doctors will confirm the diagnosis. Based on your medical history and symptoms, the vein doctor may need an ultrasound image of your leg veins. This will help determine whether or not your leg vein valves are functioning properly, which will aid with the diagnosis. Once you know what kind of vein disease you have, the vein doctor can offer you one or more treatment options for your condition.
The right treatment for your vein disease
If you have varicose veins and spider veins, the best option for treatment is to remove the defective vein in its entirety. However, surgical vein stripping, which was once the commonest treatment, need not be your only option. A modern vein treatment center should be able to offer you minimally invasive procedures that can help destroy the defective vein form within, without actually removing it. This can be achieved through any one of the following procedures.
Varicose veins can appear as a result of chronic venous insufficiency. This is a condition where the larger superficial veins bulge out due to the excess fluid pressure. They may appear twisted and swollen, and can throb painfully.
Spider veins are usually, but not always, related to the above two conditions. This happens when smaller veins in your leg expand. It does not bulge through the skin, but appears as multiple interconnected reddish or bluish streaks beneath the skin that looks like a spider's web.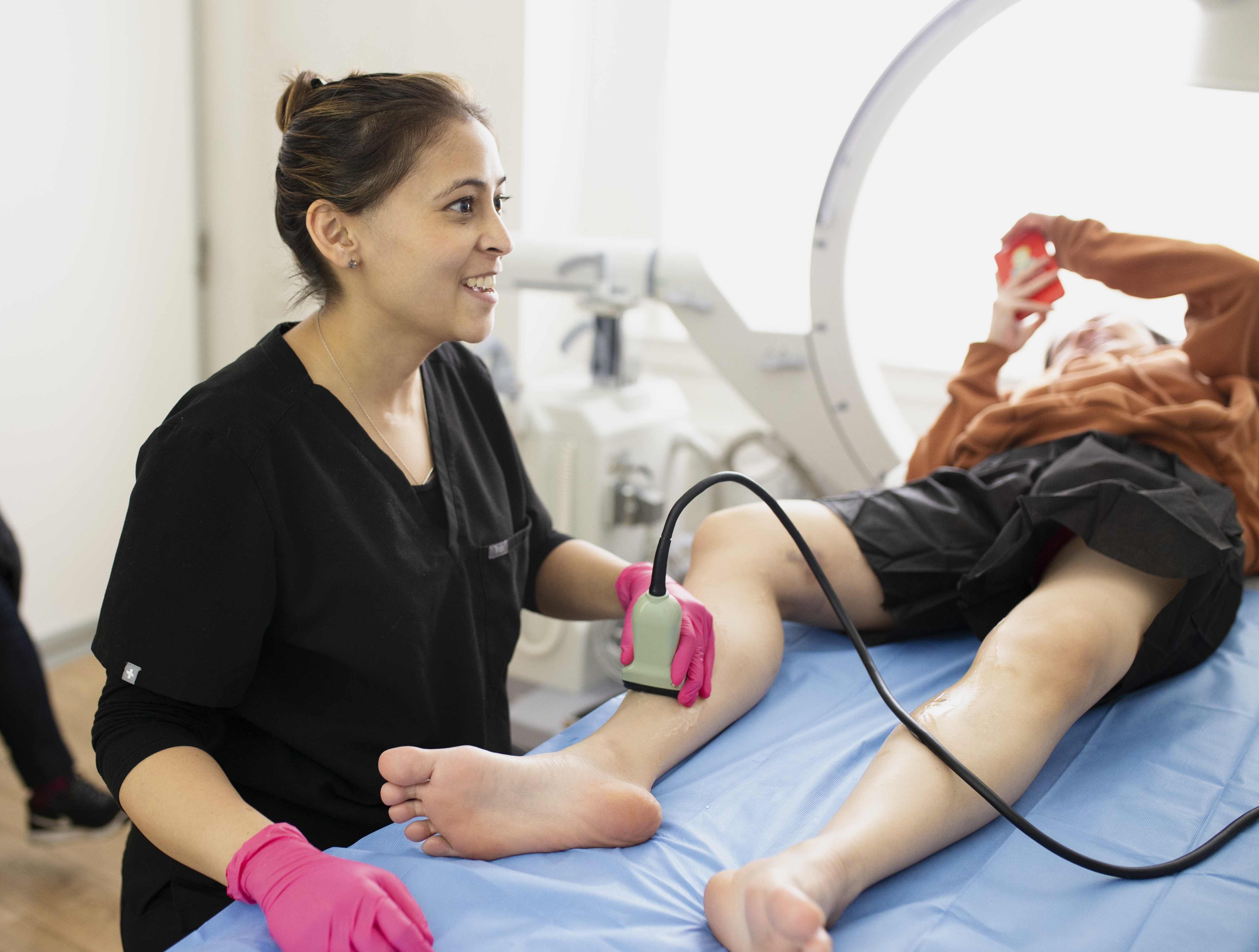 Radiofrequency ablation
(RFA)
This is the commonest advanced procedure that most vein doctors employ for treating varicose veins. Your leg is numbed, and the vein doctor makes a small incision in your leg to expose the defective vein. A radiofrequency catheter is inserted into the vein and activated This delivers heat from within, which causes the vein walls to melt and seal itself off from blood circulation. Blood re-routes through healthier veins, and the vein is eventually absorbed by the body over time.
Endovenous laser ablation (EVLA)
Also meant for varicose veins, this procedure is almost identical to radiofrequency ablation. Instead of a catheter, a laser fiber is inserted into the vein, which delivers heat through laser energy. This melts and destroys the vein. Both RFA and EVLA have comparable results, but some vein doctors prefer RFA because it causes less procedural discomfort than EVLA.
VenaSeal is a new, cutting-edge treatment option for varicose veins that is even more minimally invasive than the above options. This technique uses imaging guidance to advance a catheter directly your vein (no numbing injections, no skin nicks!). Medicated glue is then applied through this catheter throughout the length of the vein. This seals it off from blood circulation.
Clarivein is another state of the art option for varicose veins, not available at many vein treatment centers. This technique also avoids skin injections and incisions. Also done under ultrasound imaging guidance, a tiny rotating catheter is inserted into the vein. This contains a medicated solution that causes vein scarring, known as a sclerosing agent. The catheter can start to rotate once within the vein, which allows distribution of the sclerosing agent in all directions, throughout the length of the vein. This allows the vein to scar and seal off.
This technique is most commonly used for spider veins. The sclerosing agent is directly injected into the defective spider vein through a syringe. Each vein that gets injected scars, and eventually gets absorbed and disappears.
Varithena
This is similar to sclerotherapy, but is employed for slightly larger spider veins, or residual varicose veins. This technique involves injecting special medicated foam into the defective vein, similar to a sclerosing agent. This allows the vein to scar and seal off from within.
If you are looking for a top vein treatment center that offers all the above modes of treatment, visit the Vein Treatment Clinic. With our main vein treatment center in New York and other multiple locations across the country, you can easily choose one that is the most convenient for you. VTC has on board some of the nation's best board certified vein specialists, who make it their priority to offer personalized, top-quality vein care.
VTC is part of VIP Medical Group, a medical concern that dedicated itself to finding solutions to your vein problems and pain conditions. You can learn more about this group here.
Meet our Vein Specialists
Venous specialist | Harvard Medical School
Dr. Khimani is a nationally recognized leader in the field of venous medicine. She is an expert in Spider Vein and Varicose Vein Treatment based in New York City. While Dr. Khimani treats a variety of patients experiencing varicose vein problems, she also sub-specializes in the treatment of vein disease in women, including those with pregnancy and post-pregnancy related spider and varicose veins.
If you have varicose veins and spider veins, suffer from leg cramps, leg swelling, or restless leg syndrome, come see Dr. Khimani at our Vein Treatment Center NYC. Most procedures are covered by major medical insurances, including Medicare. Call us and get verified today.
We're preparing your estimate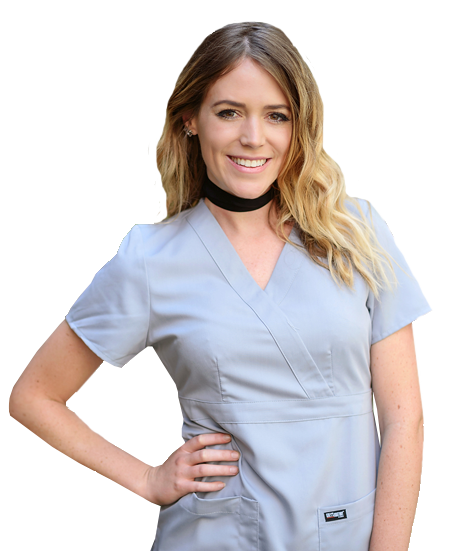 We need a bit more information from you to provide an accurate estimate. Stay tuned, one of our team members will reach out to you shortly to ask you a few questions and provide you with an estimate based on your medical needs and insurance coverage.
In the meantime, learn more about vein disease, treatments and find you local experts below:
We are one of the top spider vein and varicose vein treatment centers in the Nation, offering the latest treatments and the most state of the art technology. Our vein treatment center sources the best vein doctors and specialists from around the world.
Covered by most insurances, including Medicare.
Enter your information below to get started
By emailing us or contacting us via web form, you are accepting the inherent privacy limitations of online communication. For more information about internet privacy, please read our Communication by Email/Text document. Please respond "stop" to text messages to opt out.
Understanding how to choose a vein treatment center
ultima modifica:
2019-05-23T01:08:22-04:00
da