Looking for a Top Vein Treatment Center in NJ? The Vein Treatment Clinic Is a Premier Medical Center That Will Meet Your Expectations!
If you have been looking for a 'vein clinic near me' or a 'vein doctor near me', look no further! The Vein treatment Clinic, New Jersey offers world class spider and varicose vein treatment.
What makes VTC stand out as the top vein treatment center in NJ?
At the Vein Treatment Clinic, we have one goal only when we treat vein conditions – to satisfy our patients' needs and expectations. We achieve this because we have unique assets that help us meet this goal.
Skilled, compassionate doctors.
We have a team of vein doctors who are kind and compassionate, and believe in tailoring treatment plans to meet each patient's needs and comfort.
State of the art vein treatment resources
At VTC, we have the tools and resources to perform the most cutting-edge minimally invasive treatment procedures available on the market today. Our vein center has both the skills and resources to perform the entire spectrum of vein treatment, so you can rest assured that your treatment will be based on your needs and preferences, and not our convenience!
Our varicose center is easy on your pocket
It is no secret that varicose vein treatments can be expensive – especially if you have to pay out of pocket. At VTC, we accept all major forms of health insurance – including Medicare – to ensure that cost is no longer a barrier to treatment. We even offer complimentary insurance verification – even before your first visit!
Why is it important to get my veins treated at one of the best varicose vein treatment centers near me?
Many of us have tried to fix varicose veins, or at least reduce symptoms, through different home remedies or lifestyle changes. But the truth is – without intervention, the problem will not go away, and it can only get worse over time.
The right treatment helps avoid complications
Untreated or improperly treated varicose veins can put you at risk for several nasty complications:
Intense throbbing pain: The pain can shoot all along your leg. You can even get painful cramps in the middle of the night.
Discolored, rough skin: The skin over varicose veins discolors to reddish-brown and can develop a rough, leathery texture.
Vein Ulcers: Because varicose veins can cut off essential nutrients to the skin, any wounds – even minor scratches that you develop may not heal properly. Instead, the wound may break down and convert into non-healing ulcers.
Uncontrollable bleeding: Varicose veins are usually swollen under pressure and have thin, tender walls. A minor injury to these walls can cause the vein to burst, resulting in uncontrollable bleeding.
Blood clots and Deep Vein thrombosis: Blood in varicose veins tends to clot. Sometimes, these clots can travel to the deeper leg veins, and from there, to the heart and lungs. If these clots block blood circulation in these vital organs, they can have fatal consequences.
The right kind of treatment can prevent recurrence
Obviously, if your main complaint is visible varicose veins or spider veins or your legs, this is want you want addressed. But is treating these veins alone enough? Experts disagree. Most varicose veins and spider veins arise because there is a problem in the larger veins of the leg – called the saphenous veins. If only the visible veins are addressed, without treating the saphenous veins, chances of new varicose veins and spider veins re-forming are very high – which would literally render your previous treatment useless. However, the right kind of treatment will sequentially address your saphenous veins, followed by the smaller visible veins – ensuring that your vein treatment is comprehensive and complete. This is the treatment method that top vein treatment centers follow. 
Visit our vein center in Clifton, NJ or Paramus, NJ today!
The Vein Treatment Clinic, New Jersey, can help you address your vein conditions in a comprehensive manner. If you live in Bergen County, you can visit one of our two vein clinics in Clifton or Paramus. Both are located just off the Garden State Parkway and have plenty of parking. In Clifton, our vein center is located on Route 46-E, just past a Ford dealership. Our varicose center in Paramus is located just off NJ-17, near two famous shopping malls – the Paramus Park Shopping Center and the Garden State Plaza.
If you would like to schedule an appointment with one of our vein specialists in New Jersey, you can book a consultation online, or call 973-435-0533 (Clifton) or 551-258-2628 (Paramus).
To learn more about our accredited vein centers, please visit www.veintreatmentclinic.com. Our spider and varicose vein treatment clinics are certified by the IAC as vascular imaging centers and vein treatment centers of excellence. We have local affiliates in New York, Long Island, New Jersey, Texas and California, all of which are held to the highest standards of patient-centered, compassionate, care. We offer the latest technology at every location, and our harvard-trained medical directors lead a collaborative effort to ensure the best outcome for every patient we meet.
Book a Consultation
Scheduling a consultation with one of our vein treatment experts is one of the best ways to determine the proper resolution for your varicose veins. The treatments can include sclerotherapy, laser or radiofrequency ablation, a medication called Varithena, or procedures such as Venaseal, or Clarivein.
Meet our diplomat-certified team
VENOUS SPECIALIST | Harvard Medical School
Dr. Michael Nguyen is a world renowned and Harvard trained vein specialist in Manhattan. He leads the team of vein doctors offering the highest level of care at the Spider and Varicose Vein Treatment Center in New York & New Jersey.
As a pioneer in the treatment of varicose veins problems, Dr. Nguyen is considered a top vein expert for developing minimally invasive and customized treatment plans for the many symptoms of venous insufficiency, including leg cramps, skin discoloration on legs, spider vein removal, and restless leg syndrome.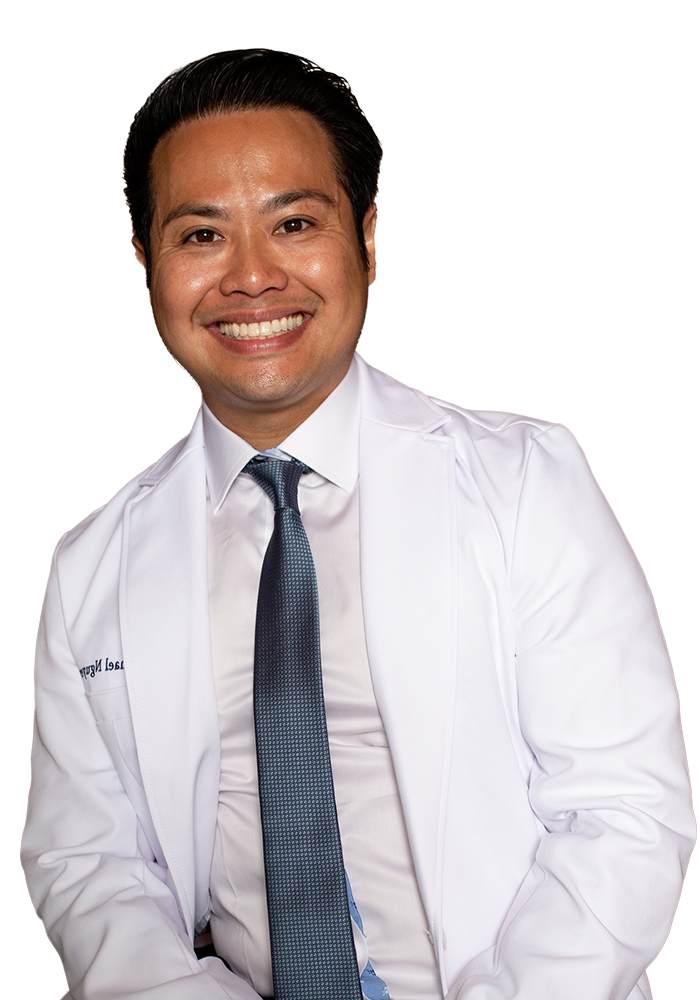 We know health insurance is confusing so we will help you check if you're covered:
TAKE A PERSONAL LOOK AT OUR CLINIC via
Instagram
Looking for a Top Vein Treatment Center in NJ? The Vein Treatment Clinic Is a Premier Medical Center That Will Meet Your Expectations!