What are the signs and symptoms of venous insufficiency?
Wondering whether you have vein disease? A leading vein doctor points out the main signs and symptoms of chronic venous insufficiency
Vein disease is becoming increasingly common. While most of you have heard of varicose veins and spider veins, 'venous insufficiency' is the new word that most people are talking about. Do you have venous insufficiency? What is it anyway? Read on to find out more!
Symptoms of venous insufficiency: What you may feel
To put it simply, chronic venous insufficiency is a condition where the veins of the leg fail to transport blood back to the heart efficiently. Venous insufficiency causes a range of nonspecific symptoms, which you may not always attribute to your leg veins. Some of the major symptoms include:
Heaviness in your legs and feet: You might feel that your legs and feet, particularly the ankle regions, feel 'tired', achy, and feel heavy. This is especially common at the end of the day, and this is aggravated if you have been sitting or standing for long periods of time throughout the day.
Throbbing pain: Apart from the generalized achy feel, you may actually feel your leg veins throb painfully.
Leg cramps: You may develop sudden, sharp cramps in your legs. These cramps may induce you to move your legs around, and this is generally referred to as having 'restless legs.
Swollen ankles: You may notice swelling in your ankles and feet. This is common after a long flight, but can also occur at home or at work if you've been sitting at your desk for too long.
Itchy skin: You may feel an itching or burning sensation in the skin over the defective leg veins.
Signs of Venous Insufficiency: What to look out for
Visible veins: Chronic venous insufficiency can cause the veins underneath the skin surface to swell and become visible. These veins may be in the form of thick, twisted, rope like structures that bulge outwards. These are called varicose veins. The tinier veins just beneath the surface of the skin may also become visible, in the form of thin, bluish or purplish streaks that tend to cluster like a spider's web. These are referred to as spider veins.
Discolored skin: Sometimes, the skin over your veins may become beefy red, or rusty brown in color.
Non-healing ulcers: Any wounds you sustain on your legs – even minor scratches – may not heal effectively, and these may even develop into long standing ulcers.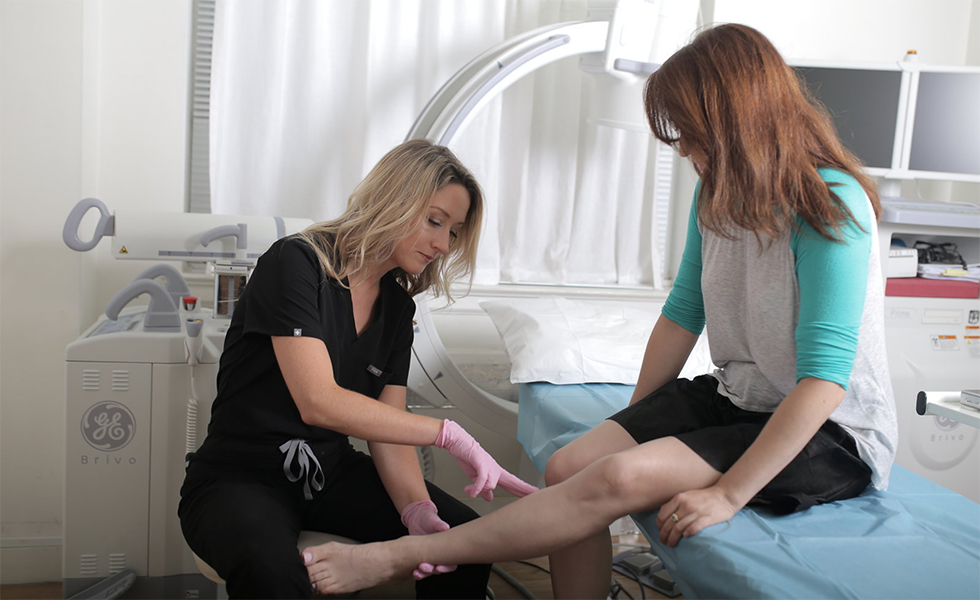 What causes venous insufficiency anyway? The simple answer: problems in the leg vein valve
Chronic venous insufficiency generally occurs in the larger superficial veins of the leg, called the saphenous veins. Since these veins are superficial, they are not surrounded by muscles (which generally contract and help squeeze blood out of the veins). So, to send blood back to the heart against gravity, the veins depend on certain one-way doors called valves. These valves shut after the blood flows past, preventing the blood from falling back down to the leg. In venous insufficiency, the valves become defective, so they do not do their job properly. This leads to venous reflux, where the blood basically trickles past the closed valves and accumulates in the legs. The excess blood pooling in your legs in what is responsible for most of the signs and symptoms of vein disease.
So how do you solve this problem? Well repairing the valves is long, tedious, and completely unnecessary. It is simpler to put the saphenous veins out of commission. The saphenous veins form only a small part of the leg's venous system; If they no longer carry blood, the blood will simply re-route to the deeper, healthier veins of the leg. So the best course of action is to just block up the saphenous veins.
Treating venous insufficiency: Are there home remedies for vein blockage?
Unfortunately, no! For veins to be blocked up, you need something to penetrate through the skin and get at the vein – this simply cannot be done using home remedies. You will need to visit a vein doctor, who will use one of the following popular treatment options to block your defective vein:
Radiofrequency ablation – uses heat energy to seal off the vein
Endovenous Laser ablation – Uses laser energy
VenaSeal: Uses medicated glue to block the vein
Why vein disease can be dangerous: The link between chronic venous insufficiency and DVT
Venous stasis, or stagnation of blood, occurs when insufficiency causes blood to pool in the legs. Stagnated blood tends to clot, and these clots can grow and travel to the deeper veins. This results in a dangerous condition called deep vein thrombosis, or DVT. The blood clots can travel through the deep veins to the heart and lungs, where they can block vital blood circulation. This can have fatal consequences.
So if you think you have insufficiency, don't take any chances! Get your leg veins checked out by a reputed vein doctor, who will advise you on the right kind of vein treatment.
The Vein Treatment Clinic offers state of the art treatment for chronic venous insufficiency, as well as varicose veins and spider veins. Our nationally acclaimed vein doctors have unparalleled experience and skill, and will put together a tailored treatment plan just for you. To consult with one of our doctors, book an appointment online, or call 855-386-0195.
Book a Consultation
Scheduling a consultation with one of our vein treatment experts is one of the best ways to determine the proper resolution for your varicose veins. The treatments can include sclerotherapy, laser or radiofrequency ablation, a medication called Varithena, or procedures such as Venaseal, or Clarivein.
Meet our Vein Specialists
Venous specialist | Harvard Medical School
Dr. Khimani is a nationally recognized leader in the field of venous medicine. She is an expert in Spider Vein and Varicose Vein Treatment based in New York City. While Dr. Khimani treats a variety of patients experiencing varicose vein problems, she also sub-specializes in the treatment of vein disease in women, including those with pregnancy and post-pregnancy related spider and varicose veins.
If you have varicose veins and spider veins, suffer from leg cramps, leg swelling, or restless leg syndrome, come see Dr. Khimani at our Vein Treatment Center NYC. Most procedures are covered by major medical insurances, including Medicare. Call us and get verified today.
We're preparing your estimate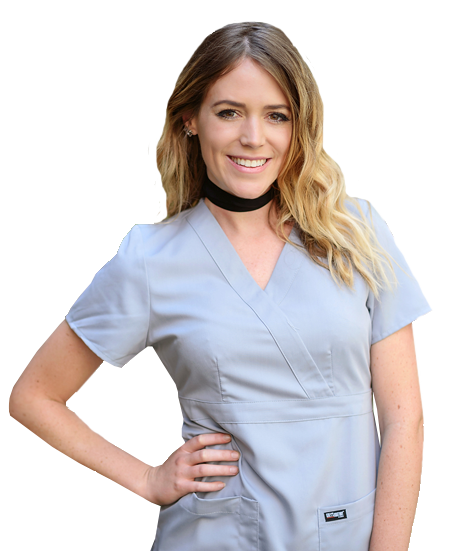 We need a bit more information from you to provide an accurate estimate. Stay tuned, one of our team members will reach out to you shortly to ask you a few questions and provide you with an estimate based on your medical needs and insurance coverage.
In the meantime, learn more about vein disease, treatments and find you local experts below:
We are one of the top spider vein and varicose vein treatment centers in the Nation, offering the latest treatments and the most state of the art technology. Our vein treatment center sources the best vein doctors and specialists from around the world.
Covered by most insurances, including Medicare.
Enter your information below to get started
By emailing us or contacting us via web form, you are accepting the inherent privacy limitations of online communication. For more information about internet privacy, please read our Communication by Email/Text document. Please respond "stop" to text messages to opt out.
What are the signs and symptoms of venous insufficiency?
ultima modifica:
2020-01-24T02:32:15-05:00
da