What is Radiofrequency Ablation for Veins?
Varicose veins are a common affliction for many women and men of all ages. These are enlarged and sometimes twisted veins that can be quite painful and sometimes indicate serious circulatory issues. They can appear in a number of places on the body but are most frequently associated with the legs.
A variety of treatments exist for varicose veins, but one of the most effective is radiofrequency ablation or RFA. If you suffer from varicose veins, you should consult a medical professional to see if this procedure is right for you. The following are common questions patients have about the condition and RFA.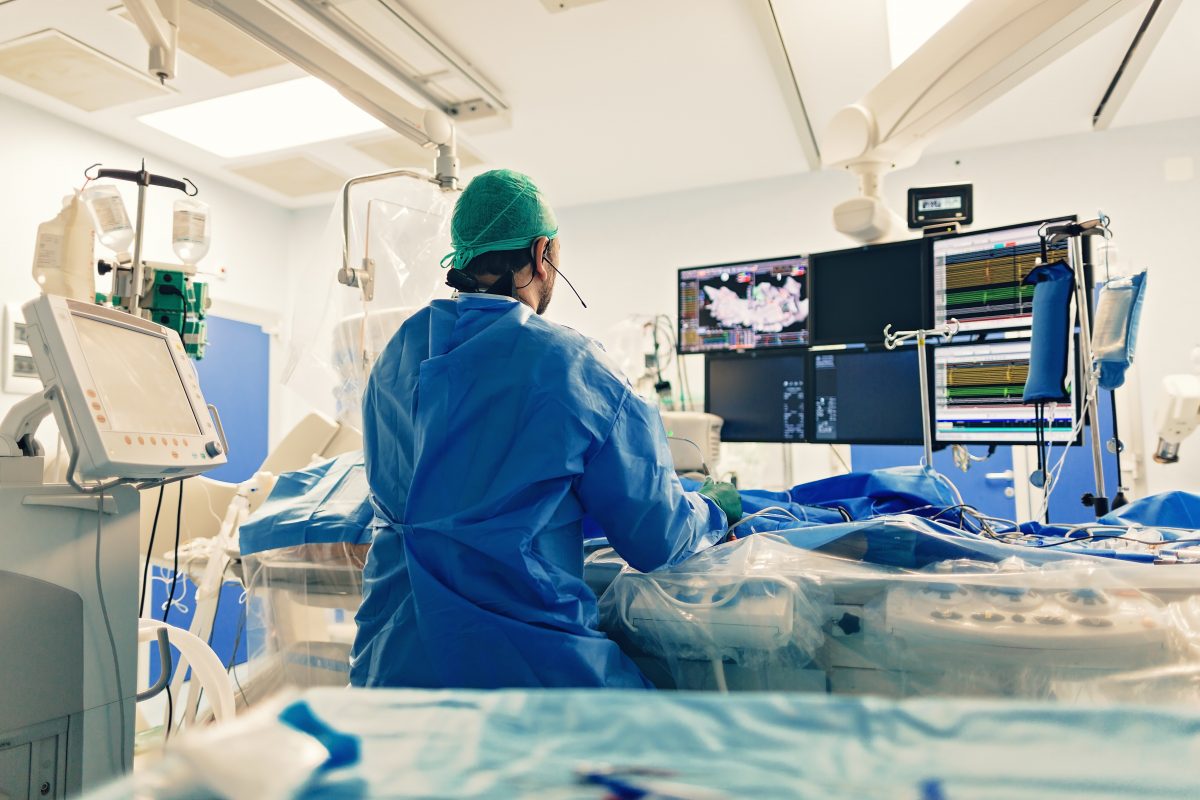 What are the symptoms of varicose veins?
In addition to dark, purple or blue bulging veins, you may experience other symptoms, including the following:
Aching legs

Muscle cramps

Burning sensation

Itching veins

Bleeding

Swelling

Skin ulcers
These symptoms can seriously impede your quality of life and require expert treatment. Radiofrequency ablation may help.
How successful is RFA?
This procedure has been embraced by medical professionals because it has a 98% success rate for treating varicose veins.
Do I have to go to the hospital for RFA?
RFA can be done in a clinic or doctor's office in approximately an hour. You will not require general anesthesia, and the procedure provides fast relief of your symptoms.
How does the procedure work?
First, your doctor will use an ultrasound machine to identify the location of the veins that need to be treated. They will then use a local anesthetic before beginning the RFA.
Your doctor will insert a VNUS device (catheter electrode) through a nearly undetectable incision. The electrode delivers a high-frequency electrical current that causes the vein to spasm and contract. The entire procedure is non-invasive and is unlikely to cause side-effects.
What is recovery like?
Recovery time for the procedure is short, and patients are able to walk immediately afterward. Patients can go back to work the same day but will need to wear compression stockings for several days. In follow-up interviews, patients reported being very satisfied with the treatment.
What are the complications of a Radiofrequency Ablation?
Most patients suffer few or no complications from the procedure. However, some bruising, abnormal pigmentation, and scarring rarely occur.
How much does RFA cost?
If RFA is done for medical reasons, most insurance companies cover it. Varicose vein treatment done for cosmetic reasons only must generally be covered by the patient. Fortunately, the procedure is affordable, even without insurance.
Where should I get treatment?
Vein Treatment Centers of New York and New Jersey offers the most advanced treatment available for varicose veins, including radiofrequency ablation. Their highly trained doctors are consistently voted as some of the top vein doctors in the nation. All the doctors are board certified and carefully chosen for their reputation and expertise.
Each patient receives a individualized treatment plan for their particular condition. The goal is for you to both feel and look better after your treatment is completed.
You should not try and treat your condition on your own. If you have varicose veins, you need to be evaluated by an experienced doctor. Your medical professional will diagnose any underlying condition that may be contributing to your varicose veins and recommend a treatment plan for you.
If your doctor recommends RFA, you can expect excellent results with no hospital time and a short, painless recovery. You will look and feel better almost instantly.
For more information on radiofrequency ablation, contact Vein Treatment Center by calling 1-855-386-0195.
What is Radiofrequency Ablation for Veins?