What Kind of Doctor Treats Varicose Veins? Vascular Surgeon Answers
What Kind of Doctor Treats Varicose Veins?
Do you have large veins that bulge out of the surface of the skin? Do these veins appear to be twisted in a rope-like formation or like tree trunks? If so, you have varicose veins and you need to seek treatment options that destroys the vein. However, before you consider varicose vein treatment, it's important to think about the type of doctors you get for your vein treatment.
Varicose veins may seem like a superficial disease with no greater consequences, but that's incorrect. There are cases of varicose veins that can also get extremely dangerous if left untreated. This is because varicose veins are caused by underlying venous insufficiency, a disease in which the valves in the veins malfunction, which causes blood to accumulate in your leg veins. Over time, varicose veins can also become extremely sensitive to profuse bleeding, leg ulcers, skin diseases, skin discoloration, and deep vein thrombosis.
Long ago, only vascular surgeons could treat varicose veins because surgery was the only available option for vein disease. However, thanks to modern medicine and technologies, there are a lot of different minimally invasive methods to treat vein disease. This means there are a lot of different type of doctors who can treat varicose veins as well.
In this article, we discuss what kind of doctor treats varicose veins and the various type of treatment for varicose veins.
Type of Doctors who Treat Varicose Veins
A vein doctor that treats varicose veins is officially called a phlebologist. Long ago, all vein doctors were vascular surgeons because surgery was the only way to treat vein disease. However, since vein disease can now be treated with minimally invasive procedures, vein doctors may come from different fields of medicine.
Some of the type of doctors who treat varicose veins include cardiologists, emergency medicine doctors, anesthesiologists, hospitalists, and many more. Basically, anyone who has specialized training for vein treatment is a vein doctor.
When you're looking for a vein doctor to treat varicose veins, you should be less focused on the type of doctors and more on their qualifications. A good vein doctor should have the following qualifications.
Board Certification: Vein doctors should be properly board certified in their respective fields so you know for sure that they've passed rigorous tests and have the necessary experience to accurately diagnose and treat vein disease.
Strong Education Background: Same as board certification, a strong education background ensures that the vein doctor is skilled and experienced. You should ideally go for vein doctors who have graduated from Ivy League universities, Harvard Medical School, etc.
Attitude: A large part of diagnosing vein disease consists of the vein doctor discussing your medical and ancestral history so they can determine which treatment would be most suitable for you. As such, it's important for the vein doctor to be compassionate and patient so they can make an accurate and informed diagnosis.
Track Record: Latest minimally invasive varicose vein treatments have an incredibly high success rate exceeding 97%. As such, you should find vein doctors with a perfect track record. You can also determine this by going through all of their online reviews and testimonials.
Minimally Invasive Type of Treatment: Finally, it's important that the vein doctor should prioritize the latest minimally invasive vein treatments because they're non-surgical and highly effective with a negligible risk of side effects.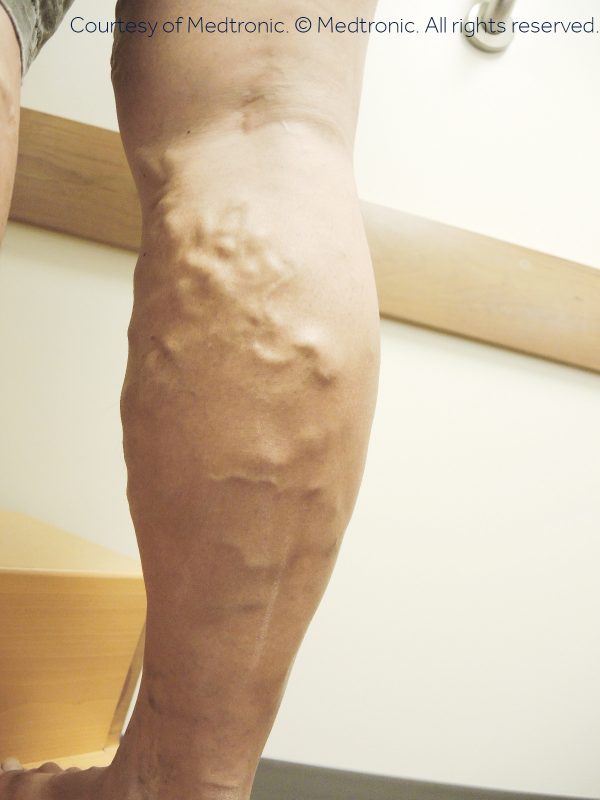 Type of Treatment for Varicose Veins
The following are the type of treatment for varicose veins you should look out for. Your varicose vein doctor should only focus on these treatments, depending on your specific condition.
Radiofrequency Ablation
Radiofrequency ablation is a type of treatment in which the vein doctor destroys the vein that's causing all the problems, i.e., the saphenous vein, using heat energy channeled through a catheter. The vein doctor inserts a catheter through an incision on your skin and passes thermal energy to destroy the vein and reroute the accumulated blood to healthier veins.
Endovenous Laser Ablation
Endovenous laser ablation is a type of treatment in which the vein doctor destroys the vein using laser energy. This procedure is similar to radiofrequency ablation and it's just as effective at treating vein disease. The vein doctor inserts a catheter and a laser fiber into the diseased vein via an incision and the laser energy collapses the vein. This type of treatment, however, causes some post-procedural discomfort.
VenaSeal
VenaSeal is the simplest and most advanced varicose vein treatment. The vein doctor simply injects a vein glue into the diseased saphenous vein. This vein glue or medical adhesive fuses the vein walls and the accumulated blood reroutes to healthier veins.
Ambulatory Phlebectomy
Ambulatory Phlebectomy is a type of treatment that only removes the superficial varicose veins but doesn't treat the underlying vein disease. During the procedure, the vein doctor will create several incisions on the surface of your skin and then physically extract the superficial varicose veins. This will remove all of the appearance of varicose veins after the primary treatment treats the vein disease.
Sclerotherapy
Sclerotherapy is a type of treatment meant for spider veins. The vein doctor will inject a medicine into your spider veins. This medicine reacts with the vein walls to fuse them shut and turn them into scar tissues. Over time, the scar tissues will get absorbed by the body and the appearance of spider veins will diminish.
Get Treated Varicose Veins Today
Vein Treatment Clinic has some of the most qualities type of doctors for vein treatment. All of them are board-certified and Ivy League-educated and they have a flawless track record. For more information on varicose vein treatment, please consult one of our vein doctors today.
Meet our Vein Specialists
Venous specialist | Harvard Medical School
Dr. Khimani is a nationally recognized leader in the field of venous medicine. She is an expert in Spider Vein and Varicose Vein Treatment based in New York City. While Dr. Khimani treats a variety of patients experiencing varicose vein problems, she also sub-specializes in the treatment of vein disease in women, including those with pregnancy and post-pregnancy related spider and varicose veins.
If you have varicose veins and spider veins, suffer from leg cramps, leg swelling, or restless leg syndrome, come see Dr. Khimani at our Vein Treatment Center NYC. Most procedures are covered by major medical insurances, including Medicare. Call us and get verified today.
We're preparing your estimate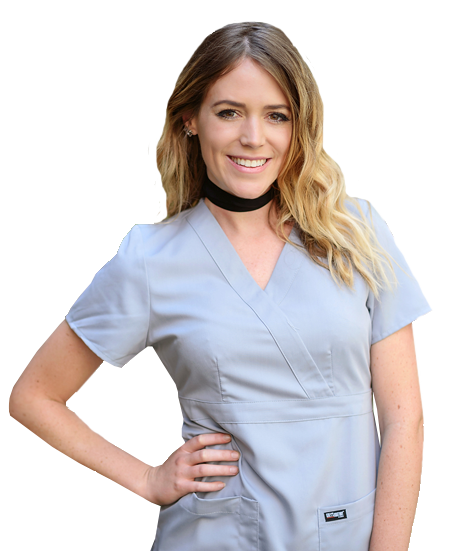 We need a bit more information from you to provide an accurate estimate. Stay tuned, one of our team members will reach out to you shortly to ask you a few questions and provide you with an estimate based on your medical needs and insurance coverage.
In the meantime, learn more about vein disease, treatments and find you local experts below:
We are one of the top spider vein and varicose vein treatment centers in the Nation, offering the latest treatments and the most state of the art technology. Our vein treatment center sources the best vein doctors and specialists from around the world.
Covered by most insurances, including Medicare.
Enter your information below to get started
By emailing us or contacting us via web form, you are accepting the inherent privacy limitations of online communication. For more information about internet privacy, please read our Communication by Email/Text document. Please respond "stop" to text messages to opt out.
What Kind of Doctor Treats Varicose Veins? Vascular Surgeon Answers
ultima modifica:
2019-08-21T11:52:14-04:00
da