Which procedure is used in the treatment of spider veins? A vein doctor explains.
Sclerotherapy: your best bet to getting rid of spider veins
Any information resource that you use to find out which procedure is used in the treatment of spider veins would give you only one top answer – sclerotherapy. This is the single most effective therapy out there that gets rid of spider veins. Sclerotherapy is a non-surgical procedure that is quick and minimally invasive – your vein doctor can actually treat you during your lunch break!
Sclerotherapy involves the injection of a medicated solution, called a sclerosant, into the defective spider veins. The injection is done using really tiny needles, which are totally painless – you may just feel a slight twinge of discomfort when the solution enters your veins. The entire procedure gets over in 30 minutes, and you can just walk out and resume your daily activities. This procedure does not need any anesthesia, so you don't need any recovery time. Your vein doctor will, in fact, encourage you to walk more after treatment to keep the blood moving, which gives you faster results. Your doctor may also ask you to wear compression stockings for three to six weeks after treatment, to improve results, and minimize swelling and bruising.
When the sclerosant enters your veins, it pushes the blood out, so you will see the vein magically disappear. This is not how spider vein removal works, though! The vein will reappear, because it fills back with blood. Do not get alarmed by this. You will see results in around a month.
The sclerosant irritates the walls of the veins in your legs, which causes them to eventually fuse to each other. This stops blood from filling back in the veins, and the spider veins stop functioning. Since they don't work anymore, they are eventually absorbed by the body.
That
is when you see results, which last long term. With just one round of sclerotherapy, you will see up to 80% improvement in the appearance of your spider veins. You don't get these results with other marketed forms of treatment, like blue light therapy, or laser therapy. These require multiple sessions to achieve equal results, which end up costing more both in terms of time, and money.
Are there any risks to having sclerotherapy?
Sclerotherapy is extremely safe for patients of any age. It has nearly no side effects. The very few that do occur are mentioned below.
Because the sclerosant is meant to irritate the vein walls, you may notice a minor amount of redness or swelling. This is similar to an insect bite, and usually resolves within 24 hours of sclerotherapy injections.
Less than 1% of all people develop minor hyperpigmentation. This is when the skin above the veins becomes slightly darker than the surrounding areas. This is really, really rare and does not cause any damage to the skin. This can occur in people who tan easily, so if you are one of them, ensure that you avoid sun exposure after treatment, and be generous with the sun block!
Be aware that vein specialists may not use sclerotherapy to treat spider veins on the foot or on the face. This is because the blood vessels here are really dense, and there are chances that the irritant effect could spread to healthier veins. Choose a reputed vein specialist, who will be able to advise you on whether you are the right candidate for sclerotherapy.
Is sclerotherapy enough to treat my spider veins? Do I need a varicose vein concultation as well?
Sclerotherapy only improves the appearance of spider veins. It does not treat the underlying cause. Often, people develop spider veins secondary to a condition called Chronic Venous Insufficiency. In this condition, the problem lies with the larger veins of your leg. Your larger veins have valves at the top end, which regulate the flow of blood from the legs back to the heart. Basically, the valves shut after the blood moves past them, preventing back-flow of blood into the legs. In CVS, these valves weaken, causing accumulation of blood in the leg veins. The increased pressure of blood in the leg veins causes them to expand and bulge out. These give the appearance of larger veins called varicose veins and spider veins – the smaller, bluish ones.
If you have CVS, you may experience symptoms like swollen ankles, feet that ache and feel heavy at the end of the day, and general tiredness and fatigue. However, some people who have early CVS may not have any symptoms. The best method to determine whether you have this is to consult a vein specialist, who will perform a duplex ultrasound. This is a non-invasive imaging technique that allows the vein doctor see inside of your veins, and diagnose your vein disease.
If the vein doctor confirms that you have CVS, sclerotherapy alone will not be enough, because the underlying problem will cause new spider veins to form.  The larger, defective vein needs to be removed. Earlier, varicose vein surgery used to involve an invasive process called vein stripping. Now, however, premier vein clinics offer minimally invasive procedures such as radiofrequency ablation, VenaSeal, and ClariVein, which are almost as painless as Sclerotherapy, are equally fast, and require no recovery time.
Vein Treatment Clinic offers top-of-the-line Sclerotherapy injections for spider veins, and cutting edge procedures that can treat your varicose veins and CVS. Main an appointment online or call 855-386-0195 to learn more about your vein treatment options.
Meet our Vein Specialists
Venous specialist | Harvard Medical School
Dr. Khimani is a nationally recognized leader in the field of venous medicine. She is an expert in Spider Vein and Varicose Vein Treatment based in New York City. While Dr. Khimani treats a variety of patients experiencing varicose vein problems, she also sub-specializes in the treatment of vein disease in women, including those with pregnancy and post-pregnancy related spider and varicose veins.
If you have varicose veins and spider veins, suffer from leg cramps, leg swelling, or restless leg syndrome, come see Dr. Khimani at our Vein Treatment Center NYC. Most procedures are covered by major medical insurances, including Medicare. Call us and get verified today.
We're preparing your estimate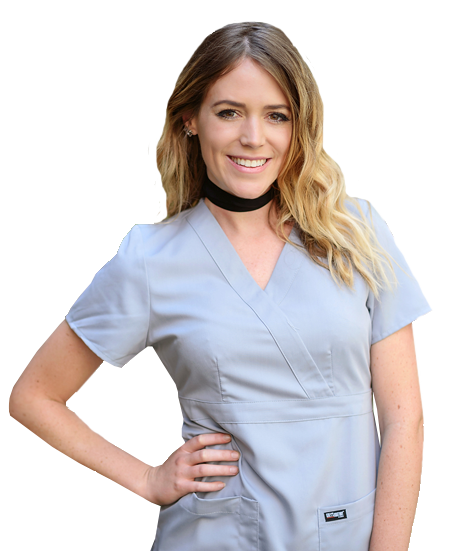 We need a bit more information from you to provide an accurate estimate. Stay tuned, one of our team members will reach out to you shortly to ask you a few questions and provide you with an estimate based on your medical needs and insurance coverage.
In the meantime, learn more about vein disease, treatments and find you local experts below:
We are one of the top spider vein and varicose vein treatment centers in the Nation, offering the latest treatments and the most state of the art technology. Our vein treatment center sources the best vein doctors and specialists from around the world.
Covered by most insurances, including Medicare.
Enter your information below to get started
By emailing us or contacting us via web form, you are accepting the inherent privacy limitations of online communication. For more information about internet privacy, please read our Communication by Email/Text document. Please respond "stop" to text messages to opt out.
Which procedure is used in the treatment of spider veins? A vein doctor explains.
ultima modifica:
2019-06-02T22:17:56-04:00
da