WE OFFER FREE INSURANCE VERIFICATION
How the Vein Treatment Clinic is fighting vein disease
Dr. Caroline Novak explains Vein Disease
Why vascular credentials matter












How the Vein Treatment Clinic is fighting vein disease
Our dedicated doctors are fighting vein disease nationwide. We were pleased to share details of our innovative, non-invasive custom approach.
Modern Technology Meets Exceptional Standards. How the Vein Treatment Clinic is fighting vein disease.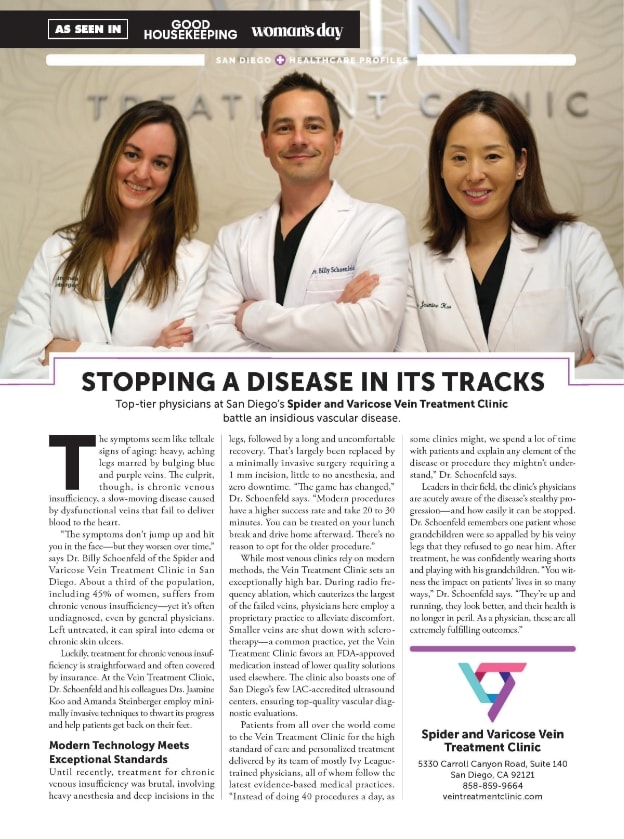 Vein Treatment Clinic identifies and treats Chronic Venous Insufficiency.
AUTHORED BY

DR. CAROLINE NOVAK, MD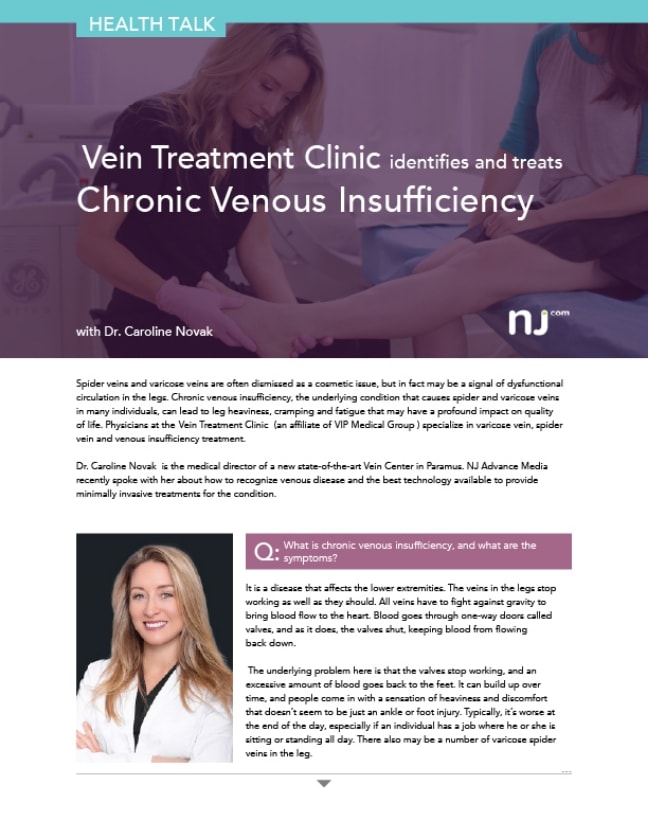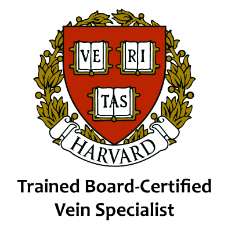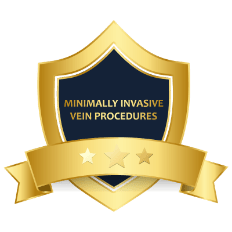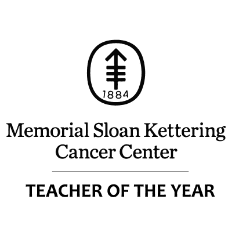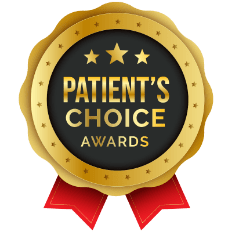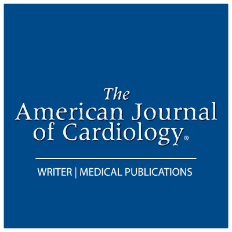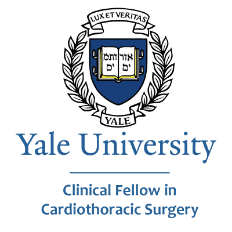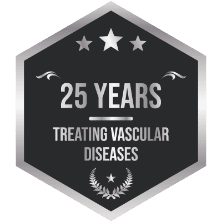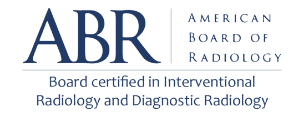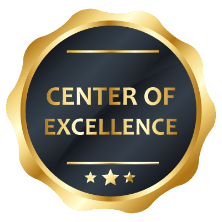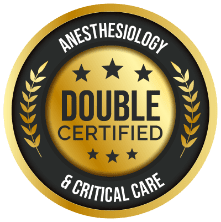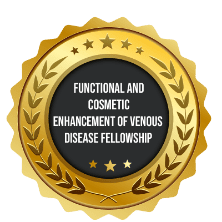 Dr. Michael's Diploma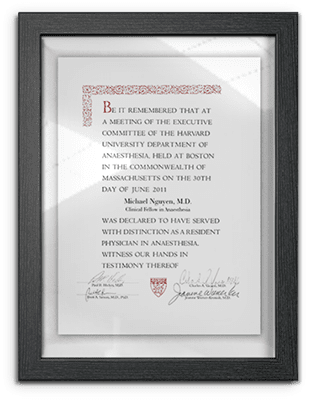 Dr. Kobrinski's Diploma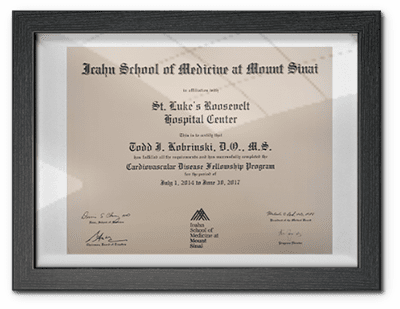 Dr. Montoya's Diploma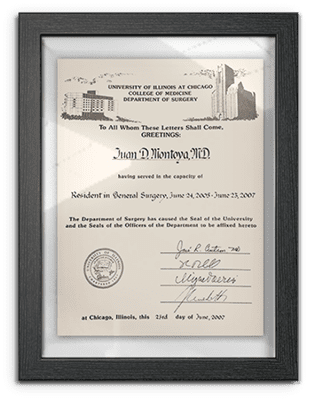 Dr.Steinberger's Diploma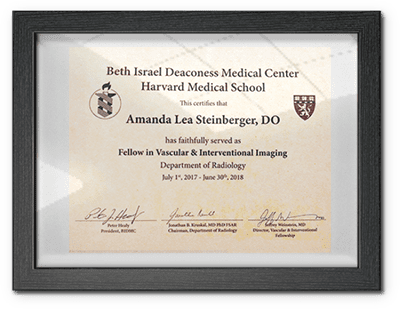 Dr. Karmel's Diploma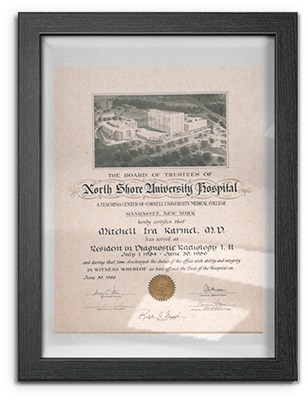 Our patients walk away healthy and happy!
Our Vein Clinic is a Top-Rated Vein Center for Spider and Varicose Vein Treatment.

What to expect with the Vein Treatment Clinics:
Our Patients Share their stories
If you have varicose veins or spider veins and you are unsure about how our vein treatment doctors can bring your healthy legs back, please let us introduce you to Katherine, a lovely New York artist. Our Vein Specialists helped her get back to her active lifestyle with non-invasive vein treatments.

Ivy-League Trained Vein Doctors
Our doctors are qualified
Vein Doctors
and are specialists in the latest cutting edge technology in vein medicine. They have over 50 combined publications, have been featured on TV and Print Media. Their academic expertise, combined with exceptional bedside manner, ensure full patient satisfaction.

We are Industry Leaders
We are a center of excellence for vein medicine. We follow the latest guidelines for patient safety and our doctors regularly attend conferences & contribute to academia. We regularly have doctors from all over the country shadow and observe in our clinic.

Our Doctors Are Certified Diplomates
Our doctors are Certified Diplomates vein doctors. You should always ask if your vein doctor has a certification specifically in Vascular Medicine. In order to be Certified Diplomates in vein medicine, our doctors have to undergo vigorous residency training followed by fellowship specialization.

Be Seen By An Actual Vein Expert
From your initial appointment to any procedures and follow up appointments you may have, your actual vein doctor will guide you through decisions and be by your side throughout the entire process. Our clinical staff works closely with our doctors and our insurance team will make sure there are no hidden costs or surprise fees.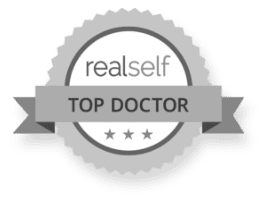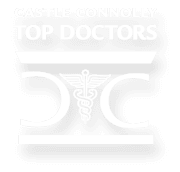 Suffering from symptoms of vein disease?
These are the top Vein Treatments:
Experiencing any symptoms?

Book a Consultation
An Interview With Dr. Namrata Khimani, Co-Founder Of Vein Treatment Clinic.
Dr. Khimani explains latests Vein treatments.
Laser Treatment for Varicose Veins Ft. Dr. Caroline Novak.
Chronic Venous Insufficiency Reading.
Your vein treatment is customized based on your unique needs and preferences, and is performed utilizing the latest technology. Whether you are concerned about unsightly spider or varicose veins, or you are suffering from leg discomfort, heaviness, swelling, restlessness or muscle cramps, our vascular doctors have a vein treatment option for you. Learn more about our vein treatments here.
Not Sure What Is Best For You? Book A Consultation