Looking for the best doctor for varicose veins in 2020? A medical center offers some advice
If you have ever searched for a 'vein doctor near me' on the internet, you know that you are going to be flooded with results. Obviously, you want to pick the best doctor for varicose veins and spider veins! So, how do you assess a vein doctor's capabilities, and whether or not they are offering the best forms of vein treatment available? We share some tips below.
To get the best Varicose Veins treatment in Manhattan, choose a phlebologist.
A phlebologist is a vein dr who is experienced in handling vein diseases, like varicose veins and spider veins. Phlebologists may be qualified to treat vein diseases, based on their training or experience. Some may be cardiovascular experts who have had training in managing vein disease. Some doctors have special certifications accredited by the American Board of Vein Medicine. What is important is that they have had enough experience in varicose and spider vein treatment. Always choose a vein doctor who is board certified in their field – this ensures that they are at the top of their game.
Why is choosing a phlebologist important? It is not just about treating varicose and spider veins. An expert vein physician will also be able to detect the underlying problem, and offer the right form of treatment accordingly. Varicose and spider veins in legs are mostly caused by one single problem – chronic venous insufficiency. In this condition, the larger leg veins do not transport blood back to the heart efficiently, and the blood gets retained in the legs. This excess blood puts pressure on the vein walls, especially in the smaller blood vessels, causing them to expand and bulge beneath the skin (causing varicose veins), or get damaged and discolored (causing spider veins). So, unless the venous insufficiency is treated, your varicose veins and spider veins may recur.
Find a vein doctor who offers procedures that are considered the best Varicose Veins treatment in NYC?
Varicose veins removal does not require invasive surgery, like it did in the past. Expert vein doctors today prefer to use 'minimally invasive procedures'. In these procedures, rather than actually removing the vein, the defective vein is blocked up from within, so that blood can no longer flow through it. The treated varicose veins become non-functional, and other blood vessels take over its job. This causes uncomfortable symptoms, such as pain or leg swelling, to resolve at once. The vein itself shrinks and disappears over a period of time.
Vein specialists use several methods to seal off the veins. These could include:
Heat: Radiofrequency ablation and Endovenous Laser ablation are techniques that deliver heat within the vein. This allows the vein walls to melt and seal off.
Superglue: VenaSeal is an advanced procedure that uses medical grade glue to block up the vein.
Sclerosant: This is a medicated solution that causes the vein walls to swell and stick together. For spider vein treatment, sclerosant can directly be injected into the vein. For larger veins, a catheter with a rotating tip is used – called ClariVein. This distributes the sclerosant evenly throughout the vein.
Why is minimally invasive treatment better than varicose vein surgery? For one, you avoid hospital admissions and lengthy workups. You can visit the vein clinic on the day of the procedure, and be out in a couple of hours. Secondly, these procedures require absolutely no recovery time – you can get back to your normal routine the same day! Lastly, these procedures are just as effective as surgery in eliminating problems caused by varicose veins, and give more pleasing esthetic results.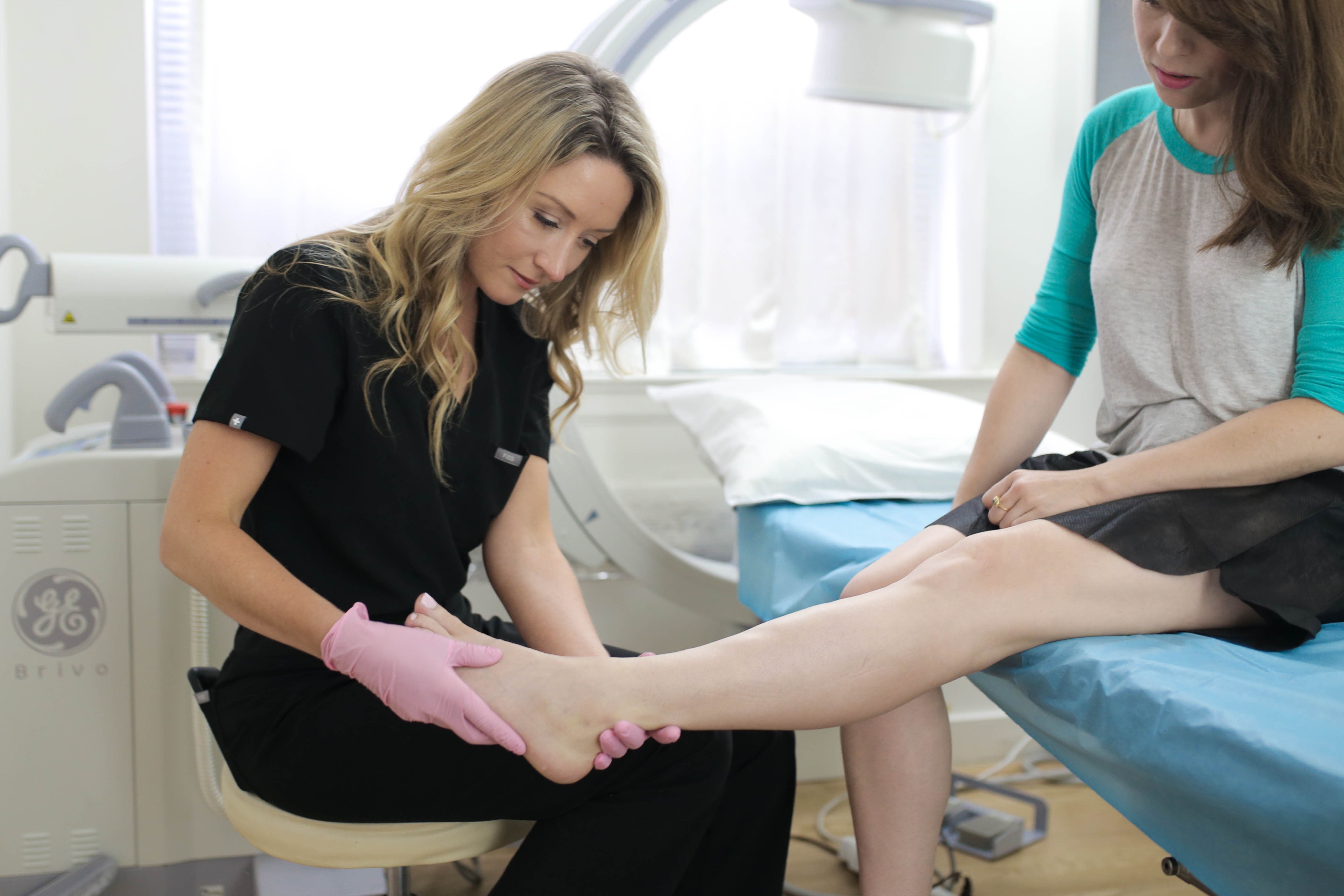 Vein Treatment Clinic: Your search for a Varicose Veins Specialist name ends here!
If you are looking for an expert vein specialist in NYC who treats varicose veins and spider veins, your search ends here. VTC Manhattan, located right near Grand Central Station and Penn station,  houses the nation's most renowned vein specialists. Led by Dr. Michel Nguyen, who pioneered most of the modern minimally invasive treatment options, the doctors at VTC offer you advanced, high quality vein care.
Namrata Khimani: One of the founders of the vein center in our New York location, Dr. Khimani has tremendous experience in the field, and is especially skilled at handling recurrent vein disease. A former chief resident, she is recognized for her expertise by the American Board of Venous and Lymphatic Medicine.
Todd Kobrinski: Having completed multi-speciality training, and double board certifications, Dr.Kobrinski has extensive knowledge and training in ultrasound guided minimally invasive vein treatment. He is known for taking his time with patients, which reflect in his excellent treatment outcomes at our vein clinic.
Juan Montoya: Dr. Montoya is an experienced surgeon and vein specialist. He is board certified in cardiothoracic surgery, which equips him to deal with patients who have complex blood vessel issues. He is bi-lingual, so if you are more comfortable with a doctor who speaks Spanish, you're all set!
The skill and expertise of our vein doctors at VTC, Manhattan is replicated at our other locations. If you don't live in Manhattan, you can consider visiting one of our other vein clinics located across America. To schedule a consultation at any of our locations, you can book an appointment online, or call 855-807-4936.
Book a Consultation
Scheduling a consultation with one of our vein treatment experts is one of the best ways to determine the proper resolution for your varicose veins. The treatments can include sclerotherapy, laser or radiofrequency ablation, a medication called Varithena, or procedures such as Venaseal, or Clarivein.
Meet our Vein Specialists
Venous specialist | Harvard Medical School
Dr. Khimani is a nationally recognized leader in the field of venous medicine. She is an expert in Spider Vein and Varicose Vein Treatment based in New York City. While Dr. Khimani treats a variety of patients experiencing varicose vein problems, she also sub-specializes in the treatment of vein disease in women, including those with pregnancy and post-pregnancy related spider and varicose veins.
If you have varicose veins and spider veins, suffer from leg cramps, leg swelling, or restless leg syndrome, come see Dr. Khimani at our Vein Treatment Center NYC. Most procedures are covered by major medical insurances, including Medicare. Call us and get verified today.
We're preparing your estimate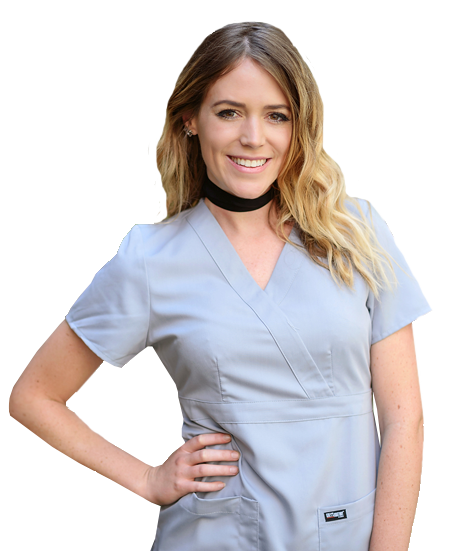 We need a bit more information from you to provide an accurate estimate. Stay tuned, one of our team members will reach out to you shortly to ask you a few questions and provide you with an estimate based on your medical needs and insurance coverage.
In the meantime, learn more about vein disease, treatments and find you local experts below:
We are one of the top spider vein and varicose vein treatment centers in the Nation, offering the latest treatments and the most state of the art technology. Our vein treatment center sources the best vein doctors and specialists from around the world.
Covered by most insurances, including Medicare.
Enter your information below to get started
By emailing us or contacting us via web form, you are accepting the inherent privacy limitations of online communication. For more information about internet privacy, please read our Communication by Email/Text document. Please respond "stop" to text messages to opt out.
Looking for the best doctor for varicose veins in 2020? A medical center offers some advice
ultima modifica:
2020-04-22T12:16:14-04:00
da