How to locate the best doctor for varicose veins near you?
The best doctor for varicose veins is a trained phlebologist
If you have varicose veins, your body is telling you that you have underlying vein disease, and your leg veins are not returning blood back to your heart efficiently. Vein disease is quite a complex subject, and the average physician may not have enough knowledge or skill to properly diagnose and treat your condition. Phlebologists, or vein specialists, however, undergo years of training in vein medicine, which makes them proficient at managing all kinds of vein diseases. Apart from physically examining your veins, a vein specialist will be especially skilled at using and interpreting the duplex ultrasound, which is commonly used to look at your veins and heck if they are functioning properly. So, when you look for a doctor for varicose veins, always look for a board certified physician, who has had special training in the field of vein medicine. Phlebologists may have trained in various branches of medicine, they may be internists, vascular surgeons, or anesthetists, but they also have additional credentials in dealing with vein diseases.
The vein specialized must be skilled in all forms of varicose vein removal treatment, including varicose vein removal injections
Not all vein doctors are skilled in all forms of vein treatment. Some vein doctors only offer surgical varicose vein removal, or ambulatory phlebectomy. This involves removing the diseased varicose vein completely, and is carried out through multiple small skin incisions. While this is effective, it can be painful and requires plenty of recovery time after the procedure.
Today, most advanced vein specialists offer what is known as 'minimally invasive vein treatment'. In these methods, there is no need to actually remove the diseased vein. Instead, the veins are blocked up so that blood stops flowing through them. Once the veins stop working, your body does the rest of the job, by simply using its enzymes to eat up the useless vein. There two main categories of minimally invasive techniques:
Vein Treatment procedures that need numbing and a small incision:
These procedures include radiofrequency ablation (RFA) and endovenous laser ablation (EVLA). The skin over your diseased vein is numbed, and a tiny nick is made to expose the vein. A radiofrequency catheter (or a laser fiber) is inserted into the vein. Heat energy delivered through the catheter melts the vein walls from within, cutting off blood flow. Laser energy is more intense than standard thermal energy, so EVLA can be slightly more uncomfortable.
Varicose vein injection treatments:
VenaSeal is a new, advanced procedure that does not need numbing or incisions. Medical grade glue is used to block up the vein. this is delivered into the vein interior through a simple injection.
ClariVein is another state of the art method, where a miniscule catheter is implanted into your vein under imaging guidance. Again, this only requires a small prick to insert the catheter. The catheter has a rotating head, which disperses a medicated solution called sclerosant throughout the vein, in all directions. The sclerosant causes the vein walls to swell and stick together, sealing off the vein.
Are varicose veins bad? Why do I need to choose a top vein specialist?
If your varicose veins don't hurt you much, you may wonder why you need treatment at all, and whether expert treatment is really necessary. Well, the truth is, varicose veins do not just look ugly – they can seriously compromise your quality of life if you don't get them treated the correct way. Here is what can happen:
Your painful symptoms get worse over time: Even if your veins in legs do not hurt initially, the excess blood pooled in your diseased veins will eventually cause throbbing, aching pain in your legs and feet. Your legs tire easily and feel heavy at the end of the day. Your ankles swell easily and this can be painful when you wear your usual footwear. These symptoms worsen over time, and only completely disappear when your veins are treated permanently.
You stand the risk of bleeding and getting ulcers from minor injuries: Because your veins are expanded and fragile, even a minor scratch can rupture your varicose veins, which can cause severe bleeding. Even if the vein does not actually rupture, the skin over it is unhealthy, so the wound does not heal fast, and may develop into long standing vein ulcers.
You increase your risk of developing life threatening clotting disease: The pooled impure venous blood tends to clot within the veins. If this clot breaks off from the leg veins, it can travel to the heart and lungs and block blood flow there, which can lead to life threatening complications.
Do not take a chance with your varicose veins or spider veins! For expert treatment by world class vein specialists, you can visit the Vein Treatment Clinic. VTC has on board experienced, nationally acclaimed vein doctors, who are extremely skilled in diagnosing vein diseases, and performing minimally invasive vein treatment.
If you have further queries on varicose veins, or would like to consult with our specialists, book an appointment online, or call 855-807-4936.
Book a Consultation
Scheduling a consultation with one of our vein treatment experts is one of the best ways to determine the proper resolution for your varicose veins. The treatments can include sclerotherapy, laser or radiofrequency ablation, a medication called Varithena, or procedures such as Venaseal, or Clarivein.
Meet our Vein Specialists
Venous specialist | Harvard Medical School
Dr. Khimani is a nationally recognized leader in the field of venous medicine. She is an expert in Spider Vein and Varicose Vein Treatment based in New York City. While Dr. Khimani treats a variety of patients experiencing varicose vein problems, she also sub-specializes in the treatment of vein disease in women, including those with pregnancy and post-pregnancy related spider and varicose veins.
If you have varicose veins and spider veins, suffer from leg cramps, leg swelling, or restless leg syndrome, come see Dr. Khimani at our Vein Treatment Center NYC. Most procedures are covered by major medical insurances, including Medicare. Call us and get verified today.
We're preparing your estimate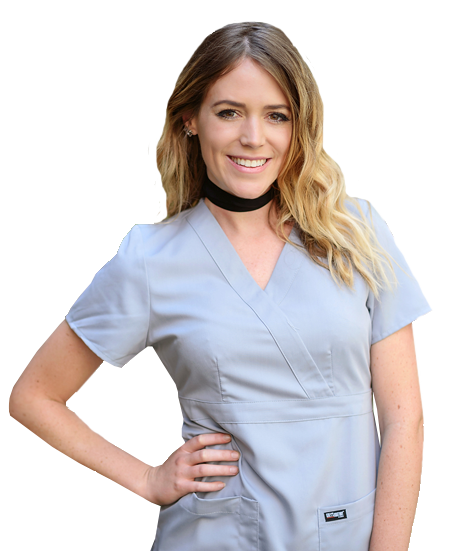 We need a bit more information from you to provide an accurate estimate. Stay tuned, one of our team members will reach out to you shortly to ask you a few questions and provide you with an estimate based on your medical needs and insurance coverage.
In the meantime, learn more about vein disease, treatments and find you local experts below:
We are one of the top spider vein and varicose vein treatment centers in the Nation, offering the latest treatments and the most state of the art technology. Our vein treatment center sources the best vein doctors and specialists from around the world.
Covered by most insurances, including Medicare.
Enter your information below to get started
By emailing us or contacting us via web form, you are accepting the inherent privacy limitations of online communication. For more information about internet privacy, please read our Communication by Email/Text document. Please respond "stop" to text messages to opt out.
How to locate the best doctor for varicose veins near you?
ultima modifica:
2020-01-01T00:16:02-05:00
da