Spider Vein and Varicose Vein Doctor Near Me: Dr. Nguyen Offers a Laser Treatment for Spider Veins
Did you know that most vein treatments are covered by by most insurances, including Medicare?
What is the major cause of varicose veins and how can a vein doctor near me help? How can I find a good Vein Clinic?
If you've noticed spider veins or varicose veins appearing on your legs, you may be searching for a qualified vein doctor in your area. With locations in Manhattan, New Jersey (Paramus and Clifton), Long Island North and South Shore, Houston Texas and San Diego and San Francisco California, we offer a number of talented vein experts to treat your vein problems.
But first, a bit more about vein disease: Veins are blood vessels that carry blood back to the heart. All of the veins in the leg have valves, one-way doors within the veins that prevent blood from flowing back towards the feet. In many people these valves become damaged over time. When the valves are damaged and leaky, blood travels back down to the feet. The extra blood causes increasingly high pressure within the veins, a condition called venous hypertension. The combination of leaky valves leading to venous hypertension is called chronic venous insufficiency. With chronic venous insufficiency, also known as venous reflux or just venous disease, swelling in the leg veins leads to the formation of new, unhealthy varicose veins and spider veins. These visible veins are signals of an underlying problem – chronic venous insufficiency.
The best way to find out if you have vein disease is to look for an expert vein doctor and see them in person.  By looking for a "vein doctor near me," you can find a number of qualified physicians. Once you see the doctor of your choice in person, he/she can diagnose chronic venous insufficiency. Usually an ultrasound of the legs can help look at your valves and see if they are leaky and you have vein disease. A good vein doctor can look at your veins and explain everything clearly.
If you have venous reflux or vein disease, a vein expert can help you choose the best minimally invasive treatment – laser, radiofrequency ablation or sclerotherapy. If you notice that your legs are swollen, painful, stained or have bulging varicose veins, you probably have chronic venous hypertension and should find a good vein doctor.
Who gets spider veins and where do they form?
Spider veins and chronic venous insufficiency develop faster in some people than others. People with a family history of varicose veins, women (especially after pregnancy) and people who have to stand or sit for long amounts of time at work are more likely to have 
chronic venous insufficiency
. People with a history of blood clot (DVT) are more likely to have damage to the valves and 
chronic venous insufficiency
.
According to published studies, about sixty percent of adults will develop spider veins or larger varicose veins at a given point in their lifetime. Although spider veins can form on any body part (face, hands and forearms) that is exposed to the sunlight, it's usually the legs (lower leg and thigh) that are affected the most. When spider veins form, there can be burning, tingling and a feeling of restlessness in legs.
A feeling of heaviness is common, as well as swelling and darkening of the skin. Women who have this problem tend to feel more discomfort when during menstruation or when pregnant. Ladies who use birth control pills or those who have gained weight are more likely to have vein disease and require treatment including laser treatment.
What are the symptoms of Vein Disease? Is there a vein doctor near me?
What are the symptoms of Vein Disease? Is there a vein doctor near me?

Results of spider vein treatment. Results may vary.

Results of varicose vein treatment. Results may vary.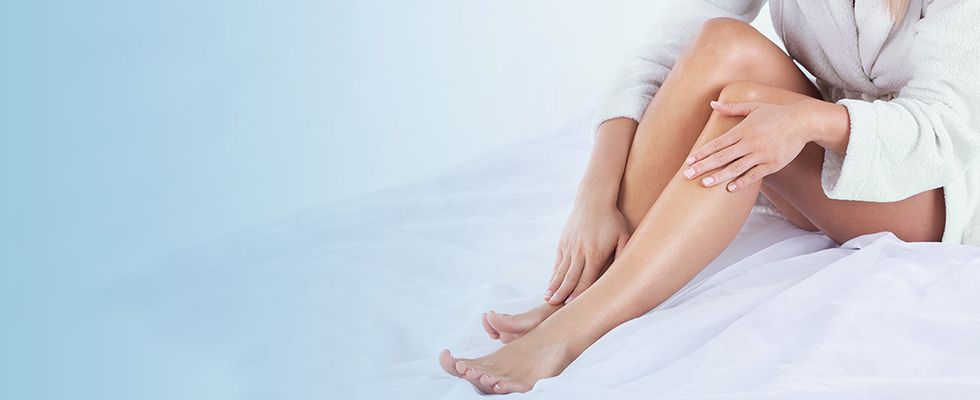 In many cases spider veins don't cause symptoms and people don't ask themselves, "is there vein treatment near me?" However, some people notice increasing lower extremity discomfort and signs and symptoms of vein disease including:
Skin rash
Veins that can be red, purple or blue
Bulging veins
Bleeding from veins
Cramping or throbbing pain
Restless Legs
Heaviness in the legs, especially at the end of the day
Itching
Skin discoloration and ulcers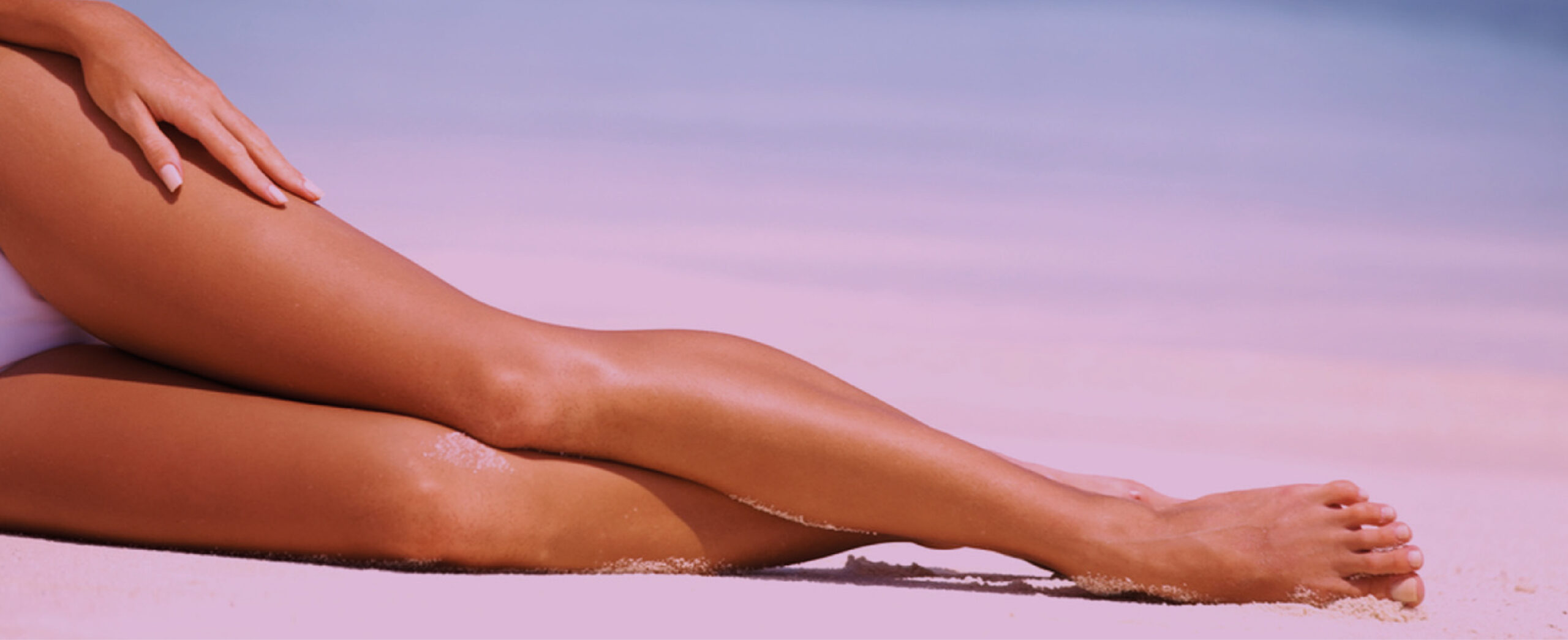 Prior to choosing laser treatment for spider veins it is important to understand they are different than varicose veins.. You can have both spider veins and varicose veins in one leg but they are different in many ways. Varicose veins larger and twisted or knotty.  Spider veins are tiny red blood vessels that are just underneath the skin, often in clusters. Sun exposure can worsen spider veins.
Spider veins look like small branching trees, varicose veins are like twisted, swollen blue cords raised above the skin.
Both spider veins and varicose veins can cause symptoms such as itching, burning, heaviness, fatigue, swelling and venous ulcers. If spider veins and varicose veins go untreated, you may risk serious complications and health issues.

How do vein experts diagnose varicose vein disease?
Symptomatic spider veins should be assessed and treated. If 
venous insufficiency
 is not treated symptoms may become worse. Go to a clinic that offers laser treatment for spider vein and other treatments including 
radiofrequency ablation
 or 
sclerotherapy
.   Just by looking at your leg veins, a spider vein doctor can often tell that you have this condition. A vein expert will usually perform an ultrasound to look for leaky valves and improper blood flow to confirm the diagnosis of chronic venous insufficiency. If you search for a 
vein doctor near me
 you will find your 
local vein expert
.standing. Exercise usually improves symptoms, and heat makes them worse.
If you have noticed leg heaviness at the end of the day, particularly if you have visible spider and varicose veins on the surface of the skin, consider seeing a qualified vein doctor to be evaluated for venous insufficiency.

Sclerotherapy:  Sclerotherapy involves the administration of a chemical called sclerosant into the vein. A spider vein expert near you will use a small needle to enter the vein, then use an ultrasound to make sure the needle is in exactly the right place. After your vein doctor injects the sclerosant, the vein walls will collapse and the vein will shrink and finally disappear. The vein is eventually reabsorbed by the body and blood is re-routed to healthy veins. 90% of patients get excellent results and side effects are minimal. After treatment you should wear compression stockings for at least three days. A vein disease doctor will make sure you know exactly what to expect. Search for a vein doctor near me to find a local vein expert.
Laser Therapy: Laser therapy, also known as endovenous laser ablation, is another excellent treatment for varicose veins. A vein doctor carefully enters the vein using ultrasound-guidance and places a laser device inside. The laser device delivers energy to the walls of the vein closing the vein. Endovenous ablation has an excellent success rate of 94-98%. Endovenous ablation is quick and easy when it is performed by a vein expert. It usually takes only 15-30 minutes and can be performed in a doctor's office under local anesthesia only. Most people are able to return to work the same day. If you want to vein treatment near me, search for an expert vein doctor today.
Radiofrequency Ablation: Similar to endovenous laser therapy, radiofrequency involves inserting a small device into a vein using ultrasound-guidance. Instead of laser energy, heat energy is used to seal and close the vein. Radiofrequency ablation is also only a 15-30 minute procedure with minimal side effects including mild bruising only. You can walk normally right away.
Are you the right candidate for vein treatment?
Perhaps after reading this article you are wondering if you should search for a spider vein doctor near me online. If you have symptoms of vein disease such as visible varicose veins or spider veins, heaviness pain or swelling, or if you have a family history of spider veins, consider finding a local vein expert so they can check for chronic venous insufficiency.
Some people assume that having spider veins is normal and can be left untreated. However spider veins and varicose veins can cause significant symptoms including pain, heaviness and burning or itching. In addition, spider veins and varicose veins can progress and lead to ulceration or bleeding. Many people are self-conscious due to the appearance of their legs. Search for a vein expert near you and find out if you have chronic venous insufficiency. If you do, your doctor can help you choose the best treatment which may include options such as sclerotherapy, radiofrequency ablation or laser. If you have significant symptoms, your insurance should cover vein treatment.
We know health insurance is confusing so we will help you check if you're covered:

Complimentary Verification
After you submit your information, our front desk will reach out and verify if your insurance will cover your appointment. We will then book your initial appointment at one of our conveniently located Vein Clinics.

Meet Your Vein Specialist
Once you arrive to our clinic, our front desk will check you in to our state-of-the-art facility. Then you'll be immediately seen by one of our expert vein doctors.
If you are running late, just give us a courtesy call at (888) 827-7441

Receive a Treatment Plan
During your initial appointment, your vein treatment specialist will assess your condition and craft a custom treatment plan. We make sure to take your wellness and schedule into consideration when we map your vein treatment plan.

Start Feeling Better
Next steps? Feel the results! Your vein specialist will be part of your journey every (increasingly easy) step of the way. We make sure we're available to answer any questions you may have. Ready to take care of your veins? Let's get started.
Watch our brief video on what you can expect during your appointment at the Vein Treatment Clinic!
Questions About Insurance?
Questions about insurance coverage? We will help explain to you your vein treatment insurance coverage and benefits. Provide us with your insurance information and we will answer any questions you may have (888) 827-7441
Before any treatment is done, you will have a detailed outline of how much you will owe (if anything). We will work directly with your insurance company to help you get treated.
We work closely with insurance companies and you to ensure that there are no surprise bills or hidden costs.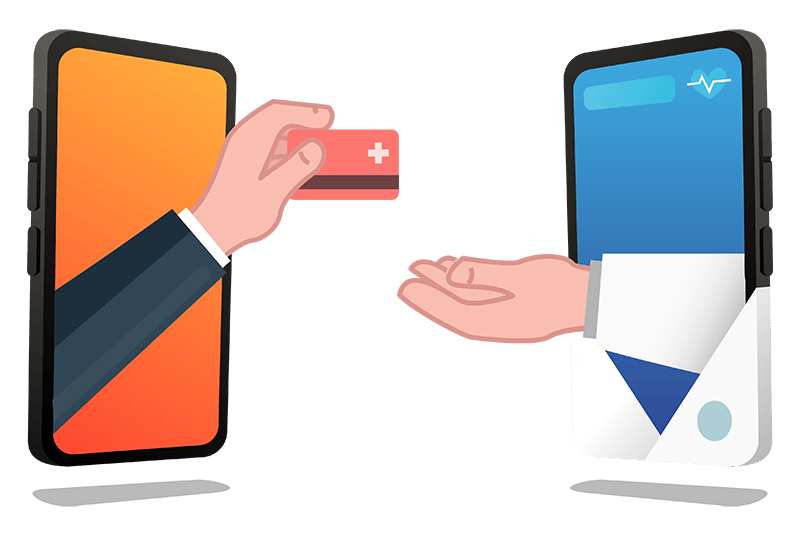 Spider Veins And Varicose Doctor Near Me – Dr. Nguyen Offers A Laser Treatment For Spider Vein