I'm looking for a vein doctor near me. How do I start?
Have you searched for "Vein Doctor Near Me" recently? Here are five tips to help you select one!
If you have troublesome varicose veins or spider veins, chances are that you have googled 'vein doctor near me' several times! We get it – choosing to get varicose vein treatment itself is a big step, and choosing a vein doctor can come across as a challenging task. So let us make the process a bit easier for you through these five tips!
Vein medicine itself is not a specific specialty, and vein physicians can be surgeons, anesthesiologists, or internists. What is important though, is that your vein doctor should always be a board certified physician. Find out which medical school they have trained from – Ivy league schools (think Harvard, Yale etc.) obviously give the vein doctor an edge over others!
#Tip 2: Look at the vein doctor's level of expertise in managing vein diseases and vein treatment
While your doctor could have trained in any field of medicine, to be a good varicose and spider vein specialist, they should have adequate experience in handling vein problems. Some vein specialists may have recognized certifications in varicose vein treatment, such as a diplomate from the American Board of Vein Medicine. The number of years that they have been traeting patients with similar conditions is also a good indication of their level of expertise.
#Tip 3: Check out the vein treatment center where the vein doctor consults.
It isn't enough that your vein specialist has enough credentials and expertise – their workplace matters. A top varicose vein treatment center should provide your vein doctor with the resources and support that he or she needs, to perform top quality, cutting edge vein treatment. A look at the vein treatment clinic's website will give you a great indication of the resources and treatment that they offer.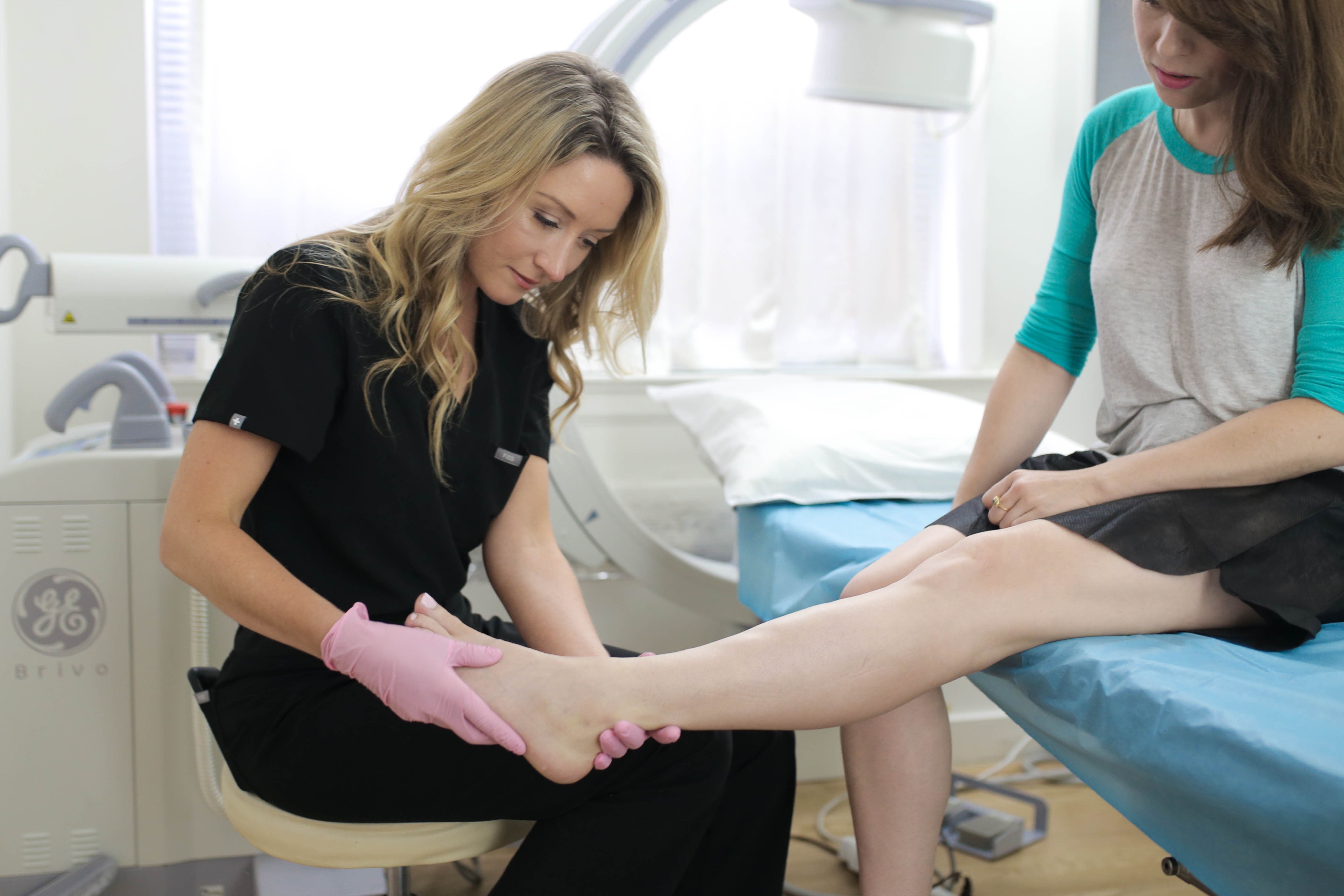 #Tip 4: Look at before/after treatment cases done in the varicose and spider vein treatment clinic
Before-after pictures give you a realistic idea of what you should expect your veins to look like after the procedure. It also gives you an idea of the kind of results a particular vein doctor is able to achieve!
#Tip 5: Check out the online reviews!
Of  course, official vein clinic websites may not tell you everything – which is why you should take a look at patient reviews. This tells you important details that the vein clinic website won't – like whether or not the vein doctor answers all your questions and addresses your concerns, whether your vein specialist is kind and concerned, and whether the other staff in the vein clinic are helpful.
Having selected a Varicose vein specialist near me, how do I choose the best course of treatment?
If you have decided on a good vein doctor, well, that is most of your problem solved. Be sure to stay on track by making an appointment at the vein clinic where your chosen vein specialist works!  Your vein doctor will work with you on deciding what the best course of treatment is.
At your first visit, the vein doctor will probably get all details of your medical history and will examine your veins in detail. You may also need an ultrasound to view the pattern of blood flow in your veins. Based on these, the vein specialist will put together a customized treatment plan for you.
The best forms of vein treatment is minimally invasive vein treatment. This does not require removal of the diseased  veins. Instead, blood circulation through the diseased vein is cut off by sealing the vein off. This relieves symptoms of pain and aching in vein disease. Smaller veins that are sealed off also get digested by the body over time – so the cosmetic appearance improves as well.
Finding a good vascular doctor near me: The Vein Treatment Clinic – Experience the benefit of nationally acclaimed vein doctors, along with cutting edge minimally invasive vein treatment.
Minimally invasive vein treatment was, in fact, pioneered by the founders of VTC in New York. VTC keeps up with science, and offers the latest, most cutting edge minimally invasive vein options for spider vein and varicose veins. These techniques include:
VenaSeal: A state of the art treatment for varicose veins – the vein doctor merely injects medical grade glue into your vein. The glue blocks up the vein and hardens over time.
Radiofrequency ablation: A catheter is inserted into the diseased vein. Radiofrequency waves are sent along the catheter, which heat up the vein from within. This causes the vein walls to melt, scar and seal off.
Endovenous laser ablation: Laser treatment works the same way as radiofrequency ablation, except that it uses laser energy. This is more intense, and therefore, slightly less comfortable.
Sclerotherapy: This is the best treatment for spider veins. Medicated solution (sclerosant) is injected into your veins. It makes the vein walls swell and stick together.
Apart from our expert vein doctors in New York, we have skilled vein specialists in various vein treatment centers across the country.
To book an appointment with one of our vein specialists, you can call 855-542-8075, or book an appointment online!
To learn more about our team of accomplished vein doctors, please visit https://www.veintreatmentclinic.com/vein-doctor. Our physicians are board-certified vein experts, with compassionate bedside manner and impressive resumes. Most of our vein doctors trained at Ivy-league schools, and our harvard-trained medical directors hand picked each physician. We collaborate frequently across all locations to make sure each patient receives the highest standard of care. Visit our partner websites to learn about our vein specialists in New York, Long Island, New Jersey, Texas and California.
Book a Consultation
Scheduling a consultation with one of our vein treatment experts is one of the best ways to determine the proper resolution for your varicose veins. The treatments can include sclerotherapy, laser or radiofrequency ablation, a medication called Varithena, or procedures such as Venaseal, or Clarivein.
Meet our diplomat-certified team
VENOUS SPECIALIST | Harvard Medical School
Dr. Michael Nguyen is a world renowned and Harvard trained vein specialist in Manhattan. He leads the team of vein doctors offering the highest level of care at the Spider and Varicose Vein Treatment Center.
As a pioneer in the treatment of varicose veins problems, Dr. Nguyen is considered a top vein expert for developing minimally invasive and customized treatment plans for the many symptoms of venous insufficiency, including leg cramps, skin discoloration on legs, spider vein removal, and restless leg syndrome.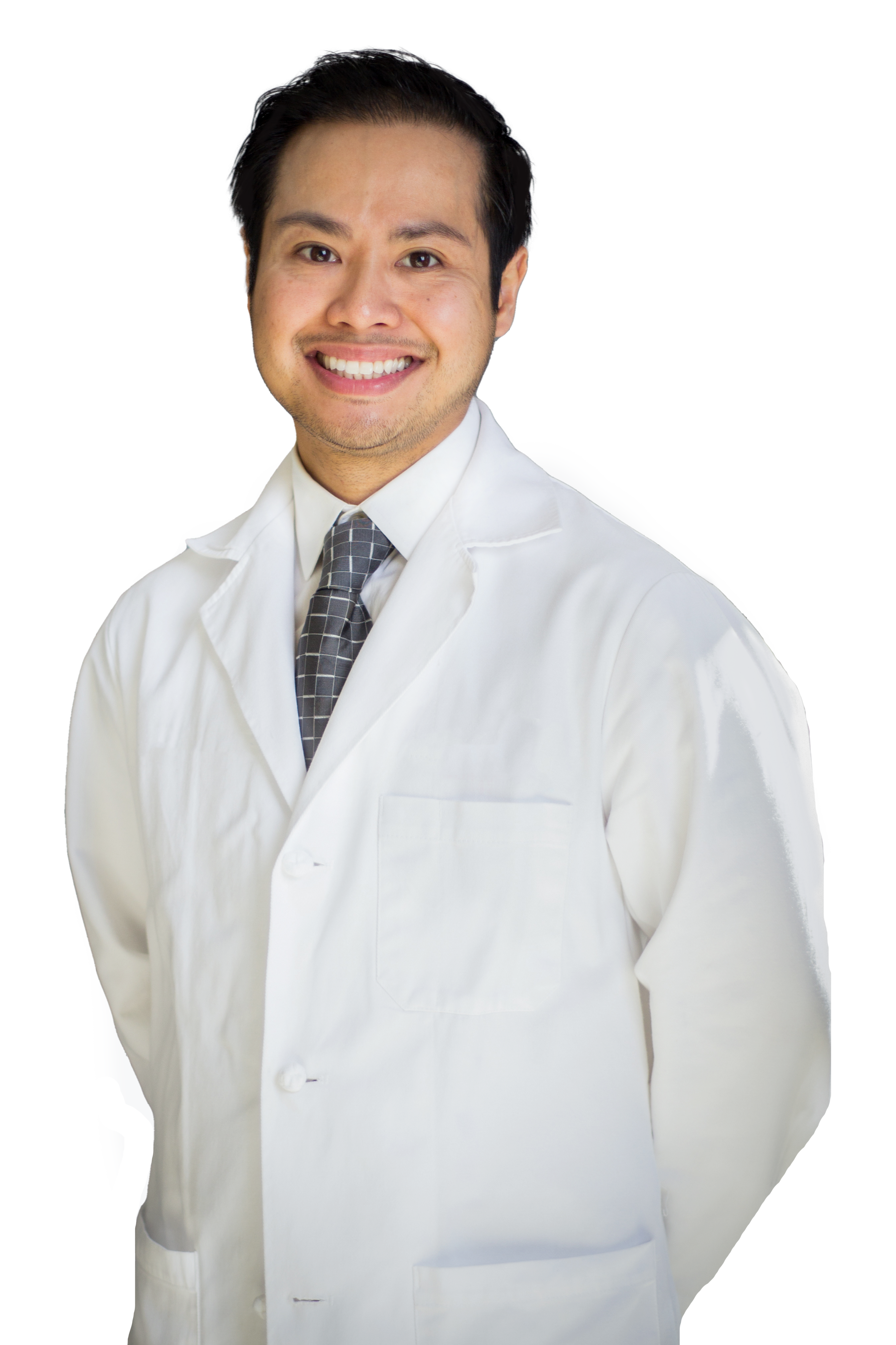 We are one of the top spider vein and varicose vein treatment centers in the Nation, offering the latest treatments and the most state of the art technology. Our vein treatment center sources the best vein doctors and specialists from around the world.
Covered by most insurances, including Medicare.
Enter your information below to get started
By emailing us or contacting us via web form, you are accepting the inherent privacy limitations of online communication. For more information about internet privacy, please read our Communication by Email/Text document. Please respond "stop" to text messages to opt out.
I'm looking for a vein doctor near me. How do I start?