In what instances does insurance pay for varicose vein treatment? A top medical clinic answers.
Most of us assume that varicose veins are nothing more than ugly looking structures on the legs. That being the case, it would be easy to assume that insurance would not pay for varicose vein treatment. But nothing could be further from the truth! Read on to find out why insurance would cover your vein treatment
Why would insurance pay for varicose vein treatment?
Insurance does pay for varicose vein treatment if they believe that there is a real 'disease', which basically means that something bad is happening within your body, which can be reversed if treated. Varicose veins fall into this category, for two reasons.
Varicose veins represent a form of vein disease.
Varicose veins are a sign of a specific underlying vein disease, called chronic venous insufficiency. This is a condition where the main veins in your legs become less effective at pushing blood back to your heart. This causes blood to accumulate in the main leg veins, and the smaller branches. This raises the blood pressure on the vein walls, causing them to expand and bulge out. This becomes visible externally as varicose veins. So when you treat varicose veins, you are essentially stopping blood from flowing through the defective veins. The blood is then redirected through healthier veins to the heart, and stops accumulating in the legs, so the problem gets sorted out.
Getting varicose vein treatment can improve painful symptoms             
Symptoms of chronic venous insufficiency are quite vague, and you may not actually associate them with your varicose veins. What are these symptoms?
The commonest one is a feeling of heaviness and aching in the legs. This may be accompanied by swelling of the feet and ankles, particularly at the end of the day, or if you have been on your feet for a long time. You may also experience throbbing pain in your legs, or sudden cramps. The cramps, sometimes accompanied by an irresistible urge to move your legs, often worsen at night.
You may also feel symptoms specifically related to your veins, such as throbbing over the area of the veins. You may also experience itching, burning or some other form of irritation over the veins. Most symptoms of vein disease may improve with exercise, and so people tend to attribute them to 'being unfit', or even shrug it off as a normal part of the ageing process. However, the symptoms never completely go away, and you should be aware that they could be associated with vein disease. Reporting all symptoms accurately to your vein specialist will go a long way in ensuring that you get insurance coverage for vein treatment.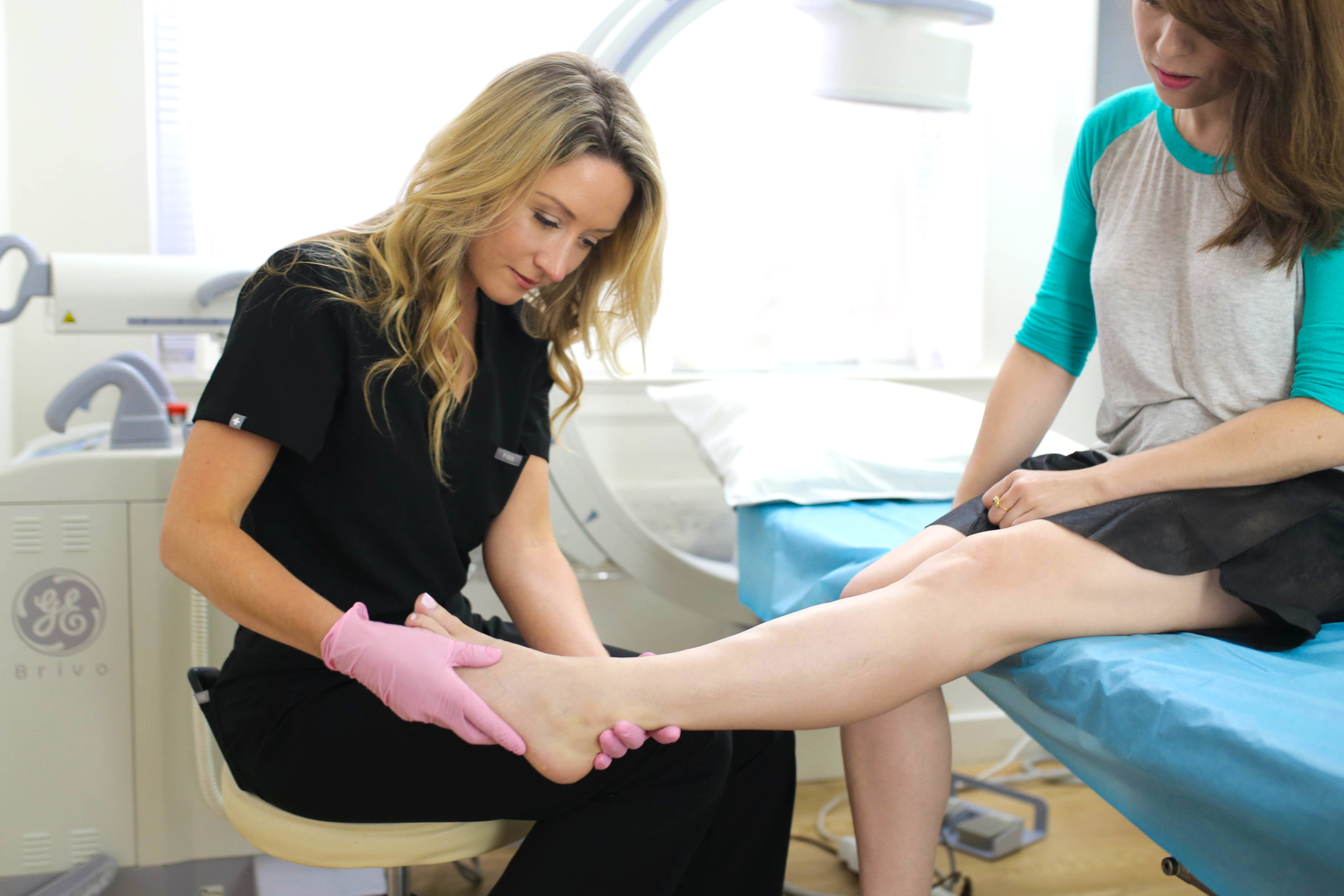 What steps should you take to ensure that your insurance pays for varicose vein treatment?
For insurance carriers to pay out, they need to believe that you genuinely suffer from a disease. How can you prove this two them? Two steps are crucial:
Visit a phlebologist: A phlebologist, or a vein doctor, is more capable of diagnosing vein disease than the average physician. Phlebologists are usually board certified physicians, who have received additional training and certification in vein medicine.
Get a duplex ultrasound: An ultrasound will help detect the abnormal pattern of blood flow in your leg veins, and, together with your phlebologist's report, will provide solid proof of vein disease.
What kinds of varicose vein treatment are covered by insurance?
The following methods of varicose vein treatment are generally covered by insurance
Radiofrequency ablation (RFA): This technique uses radiofrequency thermal energy to act on the inner walls of your vein. The surface of the skin over the defective vein is numbed, and a small incision is made. A radiofrequency catheter is then inserted into the vein, and energy is delivered through this. This causes the vein walls to soften and stick together, thus cutting off blood circulation.
Endovenous Laser ablation (EVLA): The technique is the same as RFA, but it uses a laser fiber and laser energy instead of a radiofrequency catheter. Although this is covered by insurance, it causes a lot more discomfort during the procedure, so most vein doctors prefer to use RFA.
VenaSeal: This is a state of the art method that does not need local anesthesia, or an incision. This technique involves injection of medicated glue directly into the defective vein. The glue acts within seconds to fuse the vein walls together. Over time, the treated varicose vein hardens and gets absorbed by the body.
Sclerotherapy: This procedure is usually done for smaller veins such as spider veins. If your spider veins are associated with vein disease and varicose veins, you could receive insurance coverage for treating these as well. In sclerotherapy, a mediated solution (called sclerosant) is injected into the spider vein. The sclerosant irritates the vein walls, causing them to stick together, which blocks blood circulation. The sclerosant acts on only a limited area, which is why this can be employed only for small veins.
Varithena: This is a form of sclerotherapy which uses medicated foam for injection. The foam tends to disperse over a wider area, and so this can be used for slightly larger veins.
The Vein Treatment Clinic offers cutting edge, minimally invasive vein treatment at the hands of experienced and skilled vein doctors. We accept all types of insurance, including Medicare. If you have any queries regarding our treatment procedures or insurance process, call 855-386-0195 or book an appointment online.
Meet our Vein Specialists
Venous specialist | Harvard Medical School
Dr. Khimani is a nationally recognized leader in the field of venous medicine. She is an expert in Spider Vein and Varicose Vein Treatment based in New York City. While Dr. Khimani treats a variety of patients experiencing varicose vein problems, she also sub-specializes in the treatment of vein disease in women, including those with pregnancy and post-pregnancy related spider and varicose veins.
If you have varicose veins and spider veins, suffer from leg cramps, leg swelling, or restless leg syndrome, come see Dr. Khimani at our Vein Treatment Center NYC. Most procedures are covered by major medical insurances, including Medicare. Call us and get verified today.
We're preparing your estimate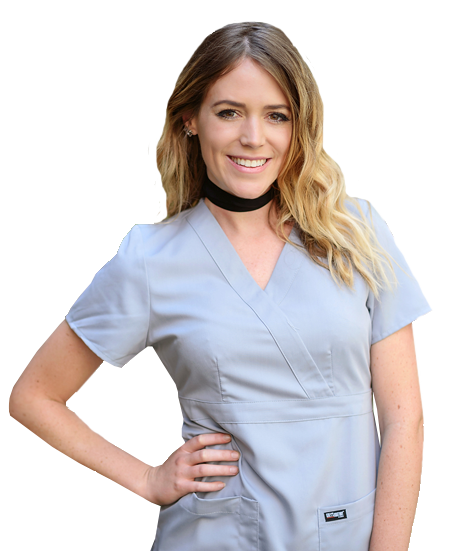 We need a bit more information from you to provide an accurate estimate. Stay tuned, one of our team members will reach out to you shortly to ask you a few questions and provide you with an estimate based on your medical needs and insurance coverage.
In the meantime, learn more about vein disease, treatments and find you local experts below:
We are one of the top spider vein and varicose vein treatment centers in the Nation, offering the latest treatments and the most state of the art technology. Our vein treatment center sources the best vein doctors and specialists from around the world.
Covered by most insurances, including Medicare.
Enter your information below to get started
By emailing us or contacting us via web form, you are accepting the inherent privacy limitations of online communication. For more information about internet privacy, please read our Communication by Email/Text document. Please respond "stop" to text messages to opt out.
Does insurance pay for varicose vein treatment?
ultima modifica:
2019-10-17T23:50:30-04:00
da