Looking for a Long Island Vein Specialist to address your vein problems? At Vein Treatment clinic, we have the answer!
Meet Dr. Caroline Novak – Experienced and skilled Long Island Vein Specialist
Dr. Caroline Novak is attached to the Vein Treatment Clinic in Long Island. Having trained at the prestigious Northwestern University in Chicago, she is a specialist in Internal medicine, and Vein Medicine. Her experience and skills in treating vein diseases have been recognized by the American Board of Venous and Lymphatic Medicine. She also has special expertise and certification in Vascular Imaging.
Dr. Novak treats varicose veins and spider veins using minimally invasive treatment procedures. She has the skill and expertise to perform the most advanced vein care treatments available today, such as VenaSeal, the most cutting-edge vein treatment available on the market.
What sets Dr. Novak apart from other vein specialists? Beyond her advanced accreditations and experience, you will find that Dr. Novak is a very 'people centered' vein doctor. She strongly believes that the doctor-patient relationship plays a huge role in the quality of healthcare, and that it affects treatment outcomes. To this end, she is always available and accessible. She discusses all treatment plans with patients beforehand, and ensures that treatment is tailored to meet the patient's individual needs and comforts.
When would you need to see a Long Island Vein Specialist?
There are two main reasons why you would want to meet a vein specialist in the first place – if you have visible veins, or if you have symptoms of vein disease.
Visible veins: Usually, your veins can only be seen as faint greenish lines beneath your skin. If a vein stands out beyond this, it is not normal. Sometimes, your veins may appear as thick, twisted or knotted rope like structures. These tend to bulge out from beneath your skin, and are called 'varicose veins'. Or you may notice multiple purplish or bluish streaks beneath your skin, which appear to criss-cross and interlace together. These are called 'spider veins'. They don't look very pleasant, and you may be anxious about their appearance. A quick trip to a vein center, however, can fix these veins so that they are no longer visible.

Symptoms of vein disease: People do not always connect symptoms to vein disease, because they can be non-specific. If you have experienced leg pain, cramps in your legs that are bad enough to wake you up at night, you could be suffering from vein disease. Swelling in your feet after you have been standing for long periods, or sudden leg fatigue could also be due to vein disease. This vein disease is called chronic venous insufficiency. In venous insufficiency, the larger veins of the leg become inefficient. These veins are supposed to send blood from the legs to the heart. When they don't function properly, blood tends to collect in the leg. The excess blood increases the pressure in the legs, which leads to the uncomfortable symptoms.
Venous insufficiency not only causes uncomfortable symptoms, it is also responsible for visible veins appearing in the first place. So, when you visit a vein center to fix your veins, you get both these problems sorted at once!
What are the consequences of leaving vein conditions untreated?
It could be that you don't have any painful symptoms that are bothering you. And you are not really fussed about the appearance of your varicose and spider veins. Would it then be all right to leave the alone? Not really, for two reasons. The first reason is that your varicose and spider veins will never get better on their own – in fact, they will probably get worse. And if you do not have painful symptoms now, you will probably get it later. The symptoms themselves will also worsen over time, and can compromise your quality of life.
The second reason is that venous insufficiency causes 'impure' blood to accumulate in your legs. This prevents nutrition from reaching the leg tissues. The blood also breaks down and releases toxins, which can have some nasty side effects.
Poorly healing wounds: Since your skin does not get proper nutrition, even small scrapes take a long time to heal. Some wounds can even turn into long standing vein ulcers.
Skin discoloration: The skin over your veins can turn beefy red and develop a rough texture. It may also become dry and itchy.
Ruptured blood vessels: If your varicose veins become extremely swollen, slight trauma to the vein can cause it to rupture. This can result in a lot of profuse bleeding, which may necessitate a visit to the emergency room.
Blood clots: Since the blood flow in your legs is sluggish, the blood may thicken and clot. These clots can have serious effects if they detach from the leg veins, and manage to travel to the heart. Rarely, the blood clot can lodge in the vessel between the heart and the lungs, which can even be fatal.
So, even though your vein problems are mild, do not put off that visit to the vein care center! Schedule your vein consultation today, with a reputed Long Island Vein Specialist.
The Vein Treatment Clinic, Long Island is located in Lindenhurst, quite close to the Fire Island. It is right next to the Southward Ho Country Club. To schedule a consultation with Dr. Caroline Novak at VTC, you can call 855-807-4936, or book an appointment online.
Book a Consultation
Scheduling a consultation with one of our vein treatment experts is one of the best ways to determine the proper resolution for your varicose veins. The treatments can include sclerotherapy, laser or radiofrequency ablation, a medication called Varithena, or procedures such as Venaseal, or Clarivein.
Meet our Vein Specialists
Venous specialist | Harvard Medical School
Dr. Khimani is a nationally recognized leader in the field of venous medicine. She is an expert in Spider Vein and Varicose Vein Treatment based in New York City. While Dr. Khimani treats a variety of patients experiencing varicose vein problems, she also sub-specializes in the treatment of vein disease in women, including those with pregnancy and post-pregnancy related spider and varicose veins.
If you have varicose veins and spider veins, suffer from leg cramps, leg swelling, or restless leg syndrome, come see Dr. Khimani at our Vein Treatment Center NYC. Most procedures are covered by major medical insurances, including Medicare. Call us and get verified today.
We're preparing your estimate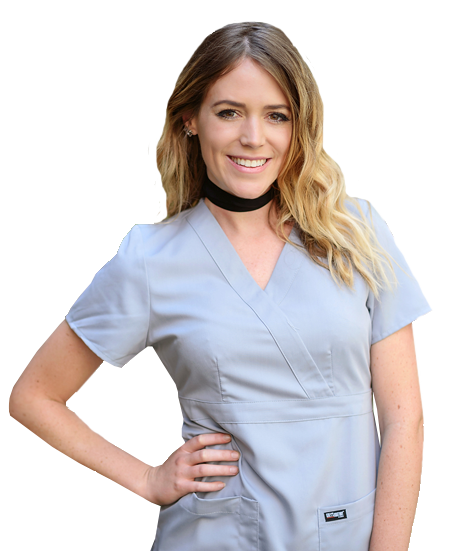 We need a bit more information from you to provide an accurate estimate. Stay tuned, one of our team members will reach out to you shortly to ask you a few questions and provide you with an estimate based on your medical needs and insurance coverage.
In the meantime, learn more about vein disease, treatments and find you local experts below:
We are one of the top spider vein and varicose vein treatment centers in the Nation, offering the latest treatments and the most state of the art technology. Our vein treatment center sources the best vein doctors and specialists from around the world.
Covered by most insurances, including Medicare.
Enter your information below to get started
By emailing us or contacting us via web form, you are accepting the inherent privacy limitations of online communication. For more information about internet privacy, please read our Communication by Email/Text document. Please respond "stop" to text messages to opt out.
Looking for a Long Island Vein Specialist to address your vein problems? At Vein Treatment clinic, we have the answer!
ultima modifica:
2020-04-29T08:39:07-04:00
da