What are the most advanced vein treatments in Manhattan available in 2020?
A leading vascular surgeons sheds some light on the newer, state of the art methods of vein treatment available here in Manhattan in 2020.
If you have varicose veins, do not worry! Getting rid of them is far simpler today than it was a decade ago. Gone are the days of painful, vein-stripping surgery to treat varicose veins. Today, varicose veins are treated with minimally invasive treatment options. Even among these methods, some are more advanced than others!
What is the most advanced Manhattan Vein Treatment of 2020?
Well, actually, there are two advanced treatments for varicose veins that have recently been introduced in the top vein clinics of Manhattan. These are virtually pain-free solutions that do not even require local numbing injections!
This state of the art procedure works on a very simple premise – glue your defective veins shut, and put them out of commission. The defective vein is located through imaging guidance, and a small catheter is introduced into it. Through this catheter, small drops of medical grade glue are delivered throughout the vein. Once the catheter is pulled out, the vein doctor applies slight pressure on the vein During this time, the glue hardens, and the vein seals off. The actual procedure is quite comfortable, and even after the procedure, there is minimal swelling and bruising.
This cutting edge procedure also uses imaging guidance to locate the defective vein. A special catheter is introduced into the vein. This catheter has a rotating head, and carries a medicated solution called sclerosant. Once within the vein, the rotating head can disperse sclerosant in all directions, throughout the length of the vein. The sclerosant irritates the vein walls, causing them to swell up, become sticky, and adhere to each other. This causes the vein to eventually seal shut.  This procedure, like VenaSeal, is also associated with less pain and fast recovery.
My insurance carrier will not spring for 'advanced' treatment options. What are my alternatives?
We totally understand that! Given that both VenaSeal and ClariVein are recent methods of treatment, they may not come under the 'accepted' modalities of treatment for varicose veins. That absolutely does not been you have to resort to invasive surgery for varicose veins removal, like ambulatory phlebectomy! Other minimally invasive treatment options are available, which are more tried and tested, and are therefore accepted by insurance carriers. These include:
Radiofrequency ablation:
This method requires a numbing injection beforehand. A small skin incision is made to gain access to the defective vein, and a catheter is introduced into the vein under imaging guidance. Once within the vein, the catheter is activated. Radiofrequency waves release thermal energy, which heats up the vein from within. This causes the vein walls to literally 'melt' and fuse together, which seals off the vein from blood flow.
Endovenous laser vein ablation:
The actual procedure is almost exactly the same as radiofrequency ablation. The only difference here is that the catheter used consists of a laser fiber, and the source of thermal energy is laser energy rather than radiofrequency waves. Laser energy is far more intense, and vein doctors believe that endovenous laser vein ablation can actually be slightly more uncomfortable than radiofrequency ablation. However, both procedures are effective treatment options, and have great outcomes!
The downside of these methods is that the thermal energy may case slight swelling and bruising after the procedure. You may also need to wear compression stockings for a few weeks after the procedure. This is to ensure that the veins remain shut during the healing process.
Varithena:
This is a procedure that was adapted for treating smaller varicose veins. This technique involves injection of a foam based sclerosant directly into the defective vein. The foam tends to naturally disperse the sclerosant throughout the length of the vein, and, like in the ClariVein procedure, it causes the vein walls to stick to each other, shutting out blood flow. While it does not require anesthetic injections, its use is limited by the size of the vein – you cannot use this for larger veins.
Seek medical advice at the Vein Treatment Clinic: We provide of the entire range of varicose vein treatment methods!
How do you know which of the above treatment options would suit you the best? That is when experts need to step in. It is best to consult with a vein doctor for medical advice on vein treatment. The vein doctor will examine your veins, and then offer you treatment options that are best suited for your medical history and current vein conditions. Our vein doctors at VTC, Manhattan are not only board certified physicians, they are nationally renowned for their expertise in vein medicine.
Once you receive your varicose vein treatment options, the front desk at our vein clinic provides excellent coordination with your insurance carrier, and with their help, you'll be able to narrow down to the right treatment option that will fit your plan – and budget.
To find out more information about our advanced treatment options for varicose and spider veins, you can consult with our vein doctors, or call our support staff. You can either book an appointment online, or call 855-699-2004.
Book a Consultation
Scheduling a consultation with one of our vein treatment experts is one of the best ways to determine the proper resolution for your varicose veins. The treatments can include sclerotherapy, laser or radiofrequency ablation, a medication called Varithena, or procedures such as Venaseal, or Clarivein.
Meet our Vein Specialists
Venous specialist | Harvard Medical School
Dr. Khimani is a nationally recognized leader in the field of venous medicine. She is an expert in Spider Vein and Varicose Vein Treatment based in New York City. While Dr. Khimani treats a variety of patients experiencing varicose vein problems, she also sub-specializes in the treatment of vein disease in women, including those with pregnancy and post-pregnancy related spider and varicose veins.
If you have varicose veins and spider veins, suffer from leg cramps, leg swelling, or restless leg syndrome, come see Dr. Khimani at our Vein Treatment Center NYC. Most procedures are covered by major medical insurances, including Medicare. Call us and get verified today.
We're preparing your estimate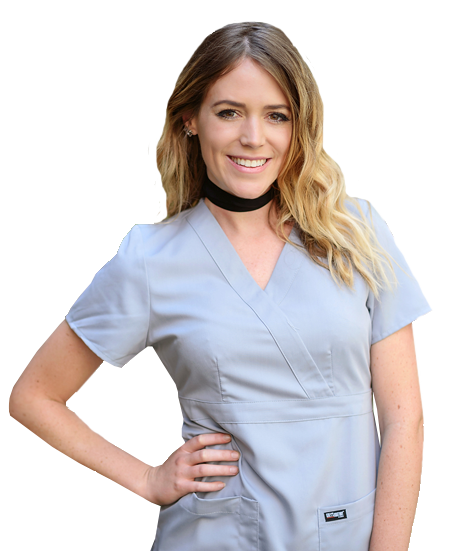 We need a bit more information from you to provide an accurate estimate. Stay tuned, one of our team members will reach out to you shortly to ask you a few questions and provide you with an estimate based on your medical needs and insurance coverage.
In the meantime, learn more about vein disease, treatments and find you local experts below:
We are one of the top spider vein and varicose vein treatment centers in the Nation, offering the latest treatments and the most state of the art technology. Our vein treatment center sources the best vein doctors and specialists from around the world.
Covered by most insurances, including Medicare.
Enter your information below to get started
By emailing us or contacting us via web form, you are accepting the inherent privacy limitations of online communication. For more information about internet privacy, please read our Communication by Email/Text document. Please respond "stop" to text messages to opt out.
What are the most advanced vein treatments in Manhattan available in 2020?
ultima modifica:
2020-03-05T07:44:26-05:00
da