Learn all about the best spider vein treatment in New York from a top vein doctor
Summer is almost here. Whether or not we will actually be able to go to those sandy beaches and nature parks remains to be seen – but you would still want your legs to look summer-ready! One way to do this is finally get rid of those blue or purple streaks – spider veins. But what is the best method to do this? Read on to find out!
What is the best spider vein treatment in New York?
 Vein doctors from numerous top vein clinics share the same opinion – Sclerotherapy is the best procedure currently available to treat spider veins on your legs.
But what exactly is sclerotherapy?
This is a small, minimally invasive technique that is used to treat your spider veins. Basically, the vein doctor injects a small amount of medicated solution into the spider veins. The needles used for the injection procedure are really, really tiny – after all, they are meant to easily fit into the blood vessels. Therefore, this procedure is a lot more comfortable than you would expect.
How does sclerotherapy work?
The medicated solution injected into your spider veins is called sclerosant. This is a liquid that irritates the lining of the vein. This causes it to collapse inward, and the vein walls stick together, cutting off blood flow in the vein. Since blood is no longer keeping the vein open, it shrinks and eventually disappears. After you have sclerotherapy, the spider vein slowly starts to fade from view, and completely disappears in about a month.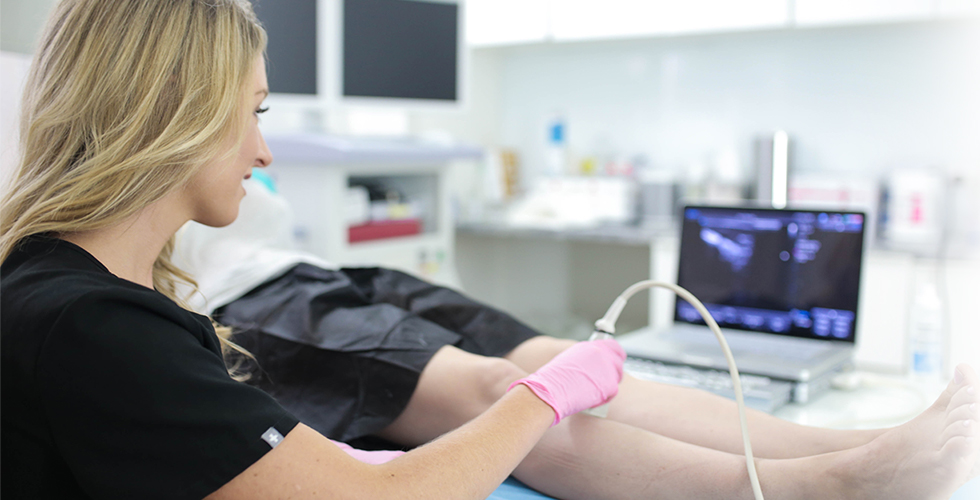 Why is sclerotherapy treatment the best option for spider veins?
You may have heard of other options for spider vein treatment. Home remedies. Massages. Dietary changes. Unfortunately, there is no proof that any of these methods actually works at all. On the other hand, there is plenty of evidence that shows that sclerotherapy can permanently get rid of spider veins.
What about laser vein treatment or blue light treatment? They are offered by several beauty spas, as well as vein clinics. This may seem an attractive option, as they do not involve needles.   
While laser can shrink spider veins to some extent, they are definitely not as effective as sclerotherapy. You will need at least three to four laser sessions to match the results achieved by a single sclerotherapy session – this eventually costs you both time and money. Also, laser light may not actually be more comfortable as compared to the tiny needles used in sclerotherapy – you may feel a burning sensation when it is used.
Is sclerotherapy treatment enough for spider veins?
To answer this question, you need to consider what is actually causing your spider veins. For some people, the exact cause may not be known, but for most people, spider veins occur due to a condition called venous insufficiency. In this condition, blood from the leg veins does not go back properly to the heart, and backs up, putting pressure on the vein walls. The pressure damages the tinier veins, which then become spider veins. So, it would not be enough to just treat your spider veins – you will have to treat the larger faulty leg veins to ensure that the spider veins don't re-form again.
But how do you know if you have venous insufficiency? Here are a few signs to look out for:
Varicose veins: Larger veins, higher up in your leg, can become swollen under pressure and take on a twisted appearance: If you have these, you will need varicose veins treatment as well.
Painful symptoms: Throbbing pain in your leg or sudden crams could be a sign of venous insufficiency. After sitting or standing for long periods of time, your feet and ankles may become swollen.
A cluster of spider veins: If you have multiple spider veins, especially on the inner part of your ankle, this could be a sign of venous insufficiency.
If you have any of the above features, be sure to report it to your vein specialist. Your vein doctor will a duplex ultrasound to check the pattern of blood flow in your leg veins. An abnormal blood flow pattern would indicate that you have venous insufficiency.  
The Vein Treatment Clinic: Advanced spider and varicose vein treatment in New York
At the Vein Treatment Clinic, we offer the most advanced, scientifically proven techniques to treat varicose veins and spider veins. At VTC, every patient is unique to us. We design a customized treatment plan specifically for you based on your cosmetic concerns, painful symptoms, and your ultrasound readings – and we will discuss your options with you at every step! The vein doctors at VTC, Manhattan are double board certified physicians, who are highly skilled and experienced in detecting vein problems and treating vein conditions.
Our Vein treatment Center in New York City is conveniently located in Midtown, very close to subway stations on three different lines, and Penn station. We are also located a short distance away from the Chrysler building. If you would like a personal consultation with a vein doctor at our New York location, do call 855-807-4936, or book an appointment online.
Book a Consultation
Scheduling a consultation with one of our vein treatment experts is one of the best ways to determine the proper resolution for your varicose veins. The treatments can include sclerotherapy, laser or radiofrequency ablation, a medication called Varithena, or procedures such as Venaseal, or Clarivein.
Meet our Vein Specialists
Venous specialist | Harvard Medical School
Dr. Khimani is a nationally recognized leader in the field of venous medicine. She is an expert in Spider Vein and Varicose Vein Treatment based in New York City. While Dr. Khimani treats a variety of patients experiencing varicose vein problems, she also sub-specializes in the treatment of vein disease in women, including those with pregnancy and post-pregnancy related spider and varicose veins.
If you have varicose veins and spider veins, suffer from leg cramps, leg swelling, or restless leg syndrome, come see Dr. Khimani at our Vein Treatment Center NYC. Most procedures are covered by major medical insurances, including Medicare. Call us and get verified today.
We're preparing your estimate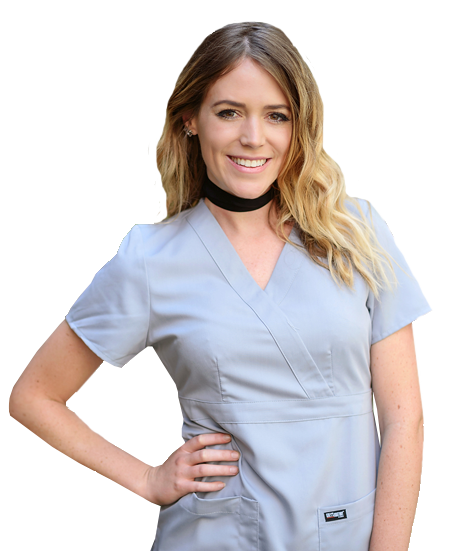 We need a bit more information from you to provide an accurate estimate. Stay tuned, one of our team members will reach out to you shortly to ask you a few questions and provide you with an estimate based on your medical needs and insurance coverage.
In the meantime, learn more about vein disease, treatments and find you local experts below:
We are one of the top spider vein and varicose vein treatment centers in the Nation, offering the latest treatments and the most state of the art technology. Our vein treatment center sources the best vein doctors and specialists from around the world.
Covered by most insurances, including Medicare.
Enter your information below to get started
By emailing us or contacting us via web form, you are accepting the inherent privacy limitations of online communication. For more information about internet privacy, please read our Communication by Email/Text document. Please respond "stop" to text messages to opt out.
Learn all about the best spider vein treatment in New York from a top vein doctor
ultima modifica:
2020-06-13T12:07:06-04:00
da