Looking for a Great NY Vein Clinic? Vip Medical Center Has Its Flagship Location in New York.
Finding the right place to get your varicose veins treated can be a big challenge. However, if you live in New York, you do not need to look any further than the Vein Treatment Clinic.
Get treated by the best vein doctor in New York 
VTC New York boasts of the nation's foremost vein specialists, who have pioneered today's advanced vein treatment procedures.
Dr. Namrata Khimani: One of our clinic founders, Dr. Khimani trained at New York Presbyterian Hospital and Harvard Medical School. She is a double board certified specialist, and has a certified diplomate in vein treatment procedures. Highly experienced and skilled, Dr. Khimani specializes in treating women in vein problems, and patients with recurrent vein disease.
Dr. Juan Montoya: Dr. Montoya is also a double board certified specialist. Trained at Yale, he is a highly experienced surgeon known for his expertise in cardiac surgery. Dr. Montoya is bilingual and makes our Spanish speaking clients feel at home.
Dr. Sareh Rajaee: Dr. Rajaee is a vascular surgeon with several years of experience in treating both vein and arterial disease. She is also double board certified, and trained at Yale.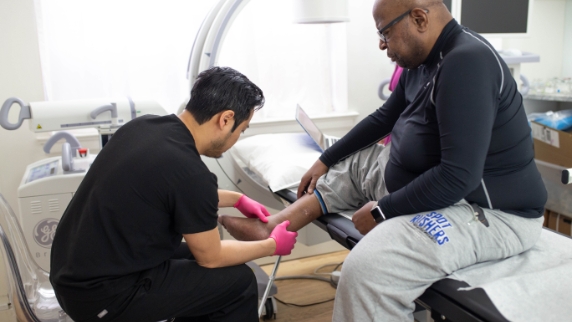 What sets our top vein doctors in NYC apart from the rest 
The vein doctors at our varicose vein center in New York are considered to be among the nation's leading vein specialists. What makes them stand out? Here are just a few reasons: 
Ivy League Training: Our vein specialists have trained at some of the top medical schools in the country. This gives them an advantage over their peers in terms of perfectly honed skills and wider range of knowledge.
Dedicated training in vein medicine: Our vein doctors have all been specially trained in the art of performing minimally invasive vein treatments. Some of our specialists even act as trainers to other vein doctors across the nation.
Years of experience: Our vein doctors have treated several patients with a variety of vein conditions. Their vast experience gives them the ability to manage all vein condition – including varicose veins and spider veins – effectively with minimum room for error.
Commitment to accurate diagnosis: Our vein doctors don't just fix the problem that is visible on the surface. All our patients get a thorough vein screening, and a comprehensive diagnosis is offered to you based on clinical examinations and ultrasound reports.
Preference for minimally invasive vein treatment: Minimally invasive vein treatment is quicker and a lot more comfortable than vein surgery. Our vein doctors are therefore committed to providing minimally invasive vein treatmentfor varicose veins and spider veins.
Compassionate and patient-focused: At the end of the day, our vein doctors believe in making patients the top priority. Your concerns and queries are important, and our vein doctors ensure that these are taken into account when treatment options are discussed with you.
Vein Treatment Clinic: Offering the best Varicose and Spider Vein Treatment in NYC
The Vein Treatment Clinic is committed to offering the best possible vein care to all patients who visit us for treatment. Here is how VTC stands by our team of top vein specialists to offer high-quality, wholesome vein treatment:
Focus on vein care: By allowing our vein doctors to focus completely on vein treatment, we ensure that patients who need vein care receive undivided attention. All our resources go towards making vein care better and more comfortable for or patients.
Latest minimally invasive treatment options: At VTC, we encourage minimally invasive vein treatment, which is comfortable, convenient and extremely effective. We offer the following treatment options:

Radiofrequency ablation: Uses heat from radiofrequency waves.
Endovenous laser ablation: Uses laser energy
VenaSeal: Used medicated glue
ClariVein: The catheter has a rotating tip, which disperses chemical solution.
Sclerotherapy: Medicated liquid is injected into tiny spider veins.
Varithena: Medicated foam is injected into medium sized veins.
State of the art equipment: We have cutting edge equipment that allows our vein doctors to perform the most advanced minimally invasive treatment procedures available today. Our equipment also allows us to take precise diagnostic images that aid in more accurate diagnosis.
Competent clinical staff: Along with leading vein doctors, we also have a team of skilled nursing and paramedical staff, who make your treatment experience more comfortable. Our efficient front office staff go out of the way to help you with insurance and payment plans. 
Our Vein Treatment Center in NYC is centrally located! 
VTC is conveniently located in Midtown, in the heart of New York City. We are located near Bryant Park, and a short distance away from Madison Square Park. VTC is easily accessible from three different subway lines, the Grand central Station and Penn Station.
Apart from our flagship location in New York City, the Vein Treatment Clinic also has branches in other locations across the country. If you would like to schedule a consultation with a specialist at any of these locations, you can directly book an appointment online.
To learn more about our accredited vein centers, please visit www.veintreatmentclinic.com. Our spider and varicose vein treatment clinics are certified by the IAC as vascular imaging centers and vein treatment centers of excellence. We have local affiliates in New York, Long Island, New Jersey, Texas and California, all of which are held to the highest standards of patient-centered, compassionate, care. We offer the latest technology at every location, and our harvard-trained medical directors lead a collaborative effort to ensure the best outcome for every patient we meet.
Book a Consultation
Scheduling a consultation with one of our vein treatment experts is one of the best ways to determine the proper resolution for your varicose veins. The treatments can include sclerotherapy, laser or radiofrequency ablation, a medication called Varithena, or procedures such as Venaseal, or Clarivein.
Meet our diplomat-certified team
VENOUS SPECIALIST | Harvard Medical School
Dr. Michael Nguyen is a world renowned and Harvard trained vein specialist in Manhattan. He leads the team of vein doctors offering the highest level of care at the Spider and Varicose Vein Treatment Center in New York & New Jersey.
As a pioneer in the treatment of varicose veins problems, Dr. Nguyen is considered a top vein expert for developing minimally invasive and customized treatment plans for the many symptoms of venous insufficiency, including leg cramps, skin discoloration on legs, spider vein removal, and restless leg syndrome.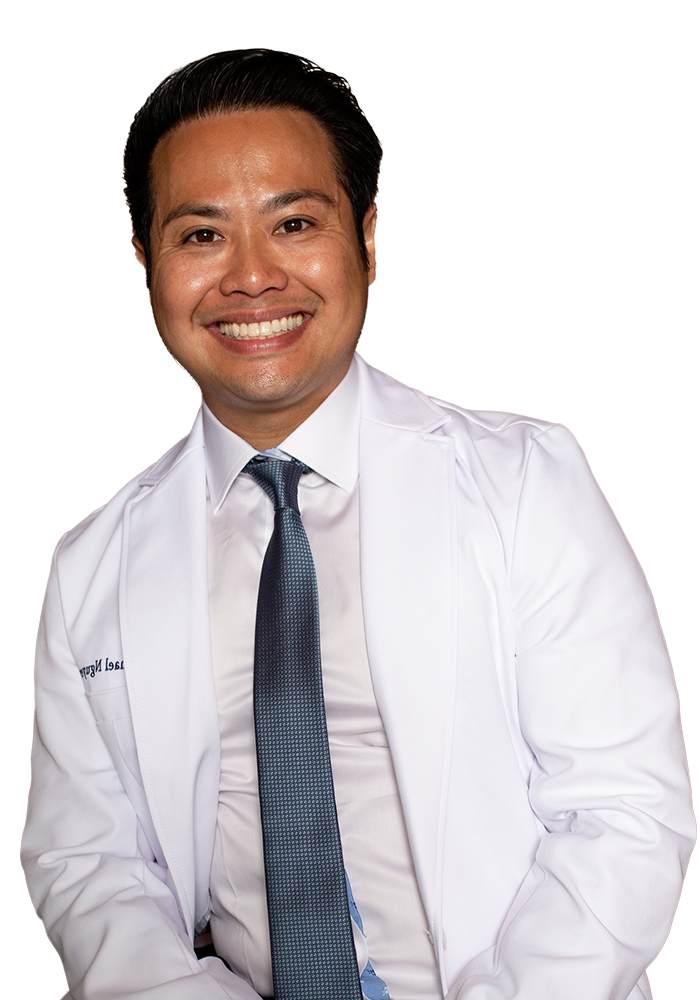 We know health insurance is confusing so we will help you check if you're covered:
TAKE A PERSONAL LOOK AT OUR CLINIC via
Instagram
Looking for a Great NY Vein Clinic? Vip Medical Center Has Its Flagship Location in New York.